St. Augustine | Ponte Vedra, FL
Florida's Historic Coast features over 450 years of history, immaculate beaches and world-class dining and entertainment. With all of this, it's obvious St. Augustine | Ponte Vedra is the ideal family reunion getaway
Request Info
Experience old-world charm, flavorful dining, art and culture, and an abundance of entertainment after dark.
The oldest city in the United States, St. Augustine boasts centuries of history and tradition. St. Augustine also has a thriving, modern arts and entertainment scene, delectable contemporary cuisine cooked up by top chefs and a range of outdoor activities to enjoy. Needless to say, family reunions will never be dull in this centuries-old Florida city. Established in 1565, St. Augustine is home to more than 60 historic sites and attractions.
Families can explore the bricked lanes and historic sites around downtown and visit the Oldest Wooden School House, a National Historic Landmark that dates back to the early 1700s. This historic museum is touted as the oldest wooden school building in the country. Another site not to be missed is Castillo de San Marcos. A National Monument said to be the oldest masonry fort in the United States and the only standing 17th century military construction, this large Spanish stone fortress was built to protect and defend Spain's claims in the New World. At more than 315 years old, the monument is the oldest structure in St. Augustine.
For families that thrive on outdoor adventure, the 1600-acre Anastasia State Park offers virgin beaches, tidal marshes and sand dunes in addition to a variety of wildlife and bird and plant species. A favorite spot for camping, fishing, swimming, hiking and picnicking, within the park is the Old Spanish Coquina Quarries archeological site. 
The beaches of St. Augustine and Ponte Vedra Beach offer beautiful scenery and outdoor activities.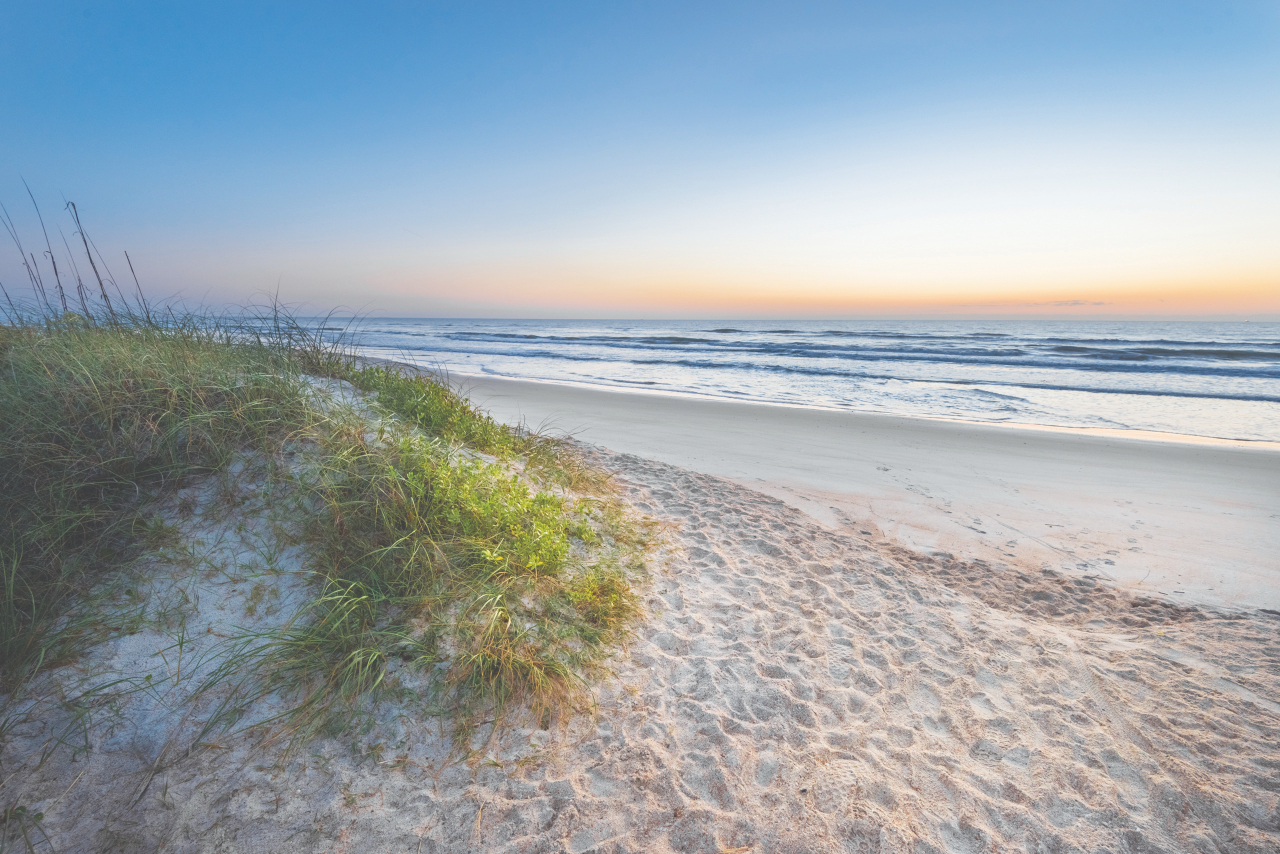 Everyone in the family will love a visit to Fountain of Youth Archaeological Park, the original 1565 site of St. Augustine. Here, guests can learn how explorers navigated in the 1500s at the Navigators' Planetarium, take a sip from the Spring of Eternal Hope or climb up the Spanish watchtowers overlooking the ocean. No trip to St. Augustine and Ponte Vedra would be complete without a visit to one of the many stunning beaches along the shore. Ponte Vedra Beach and Vilano Beach are just two options, but there are many others to enjoy as well.
Other fun-filled activities in St. Augustine include swimming with dolphins at Marineland and ecological boat tours through the Ancient City waterways. Enjoy wildlife shows and ziplining at St. Augustine Alligator Farm. Have some family fun on the beachfront. St. Augustine | Ponte Vedra provides a unique mix of culture, history, and charm that you can't find anywhere else. With 42 miles of pristine coastline, local cuisine and plenty of activities, there's something for everyone. Guaranteed to elevate your next reunion, St. Augustine I Ponte Vedra provides the perfect backdrop for an unforgettable event sure to leave a lasting impression.
From ballrooms to beaches, make your next reunion unforgettable.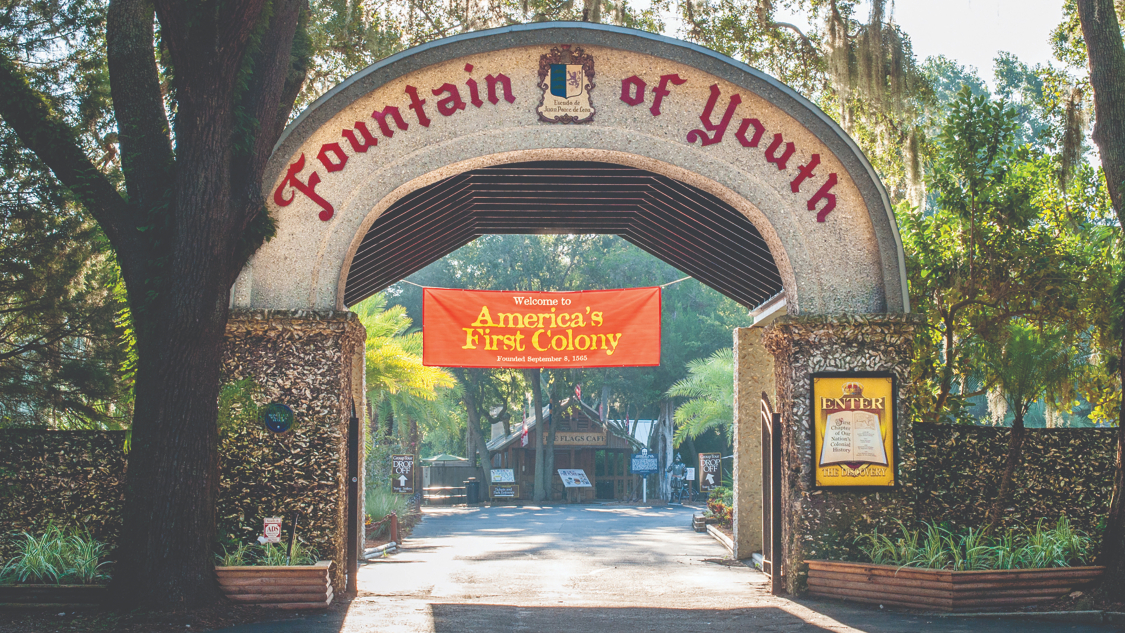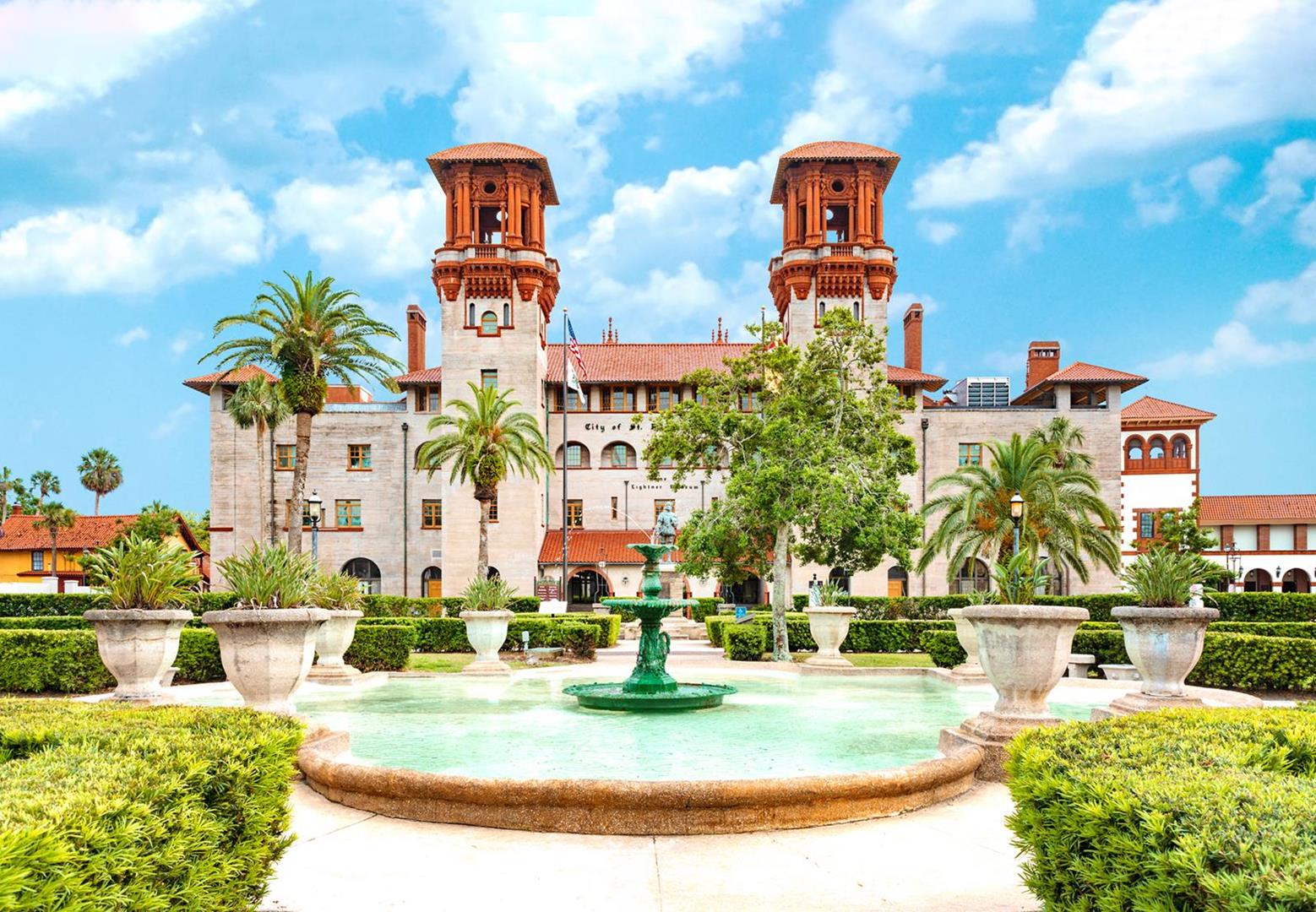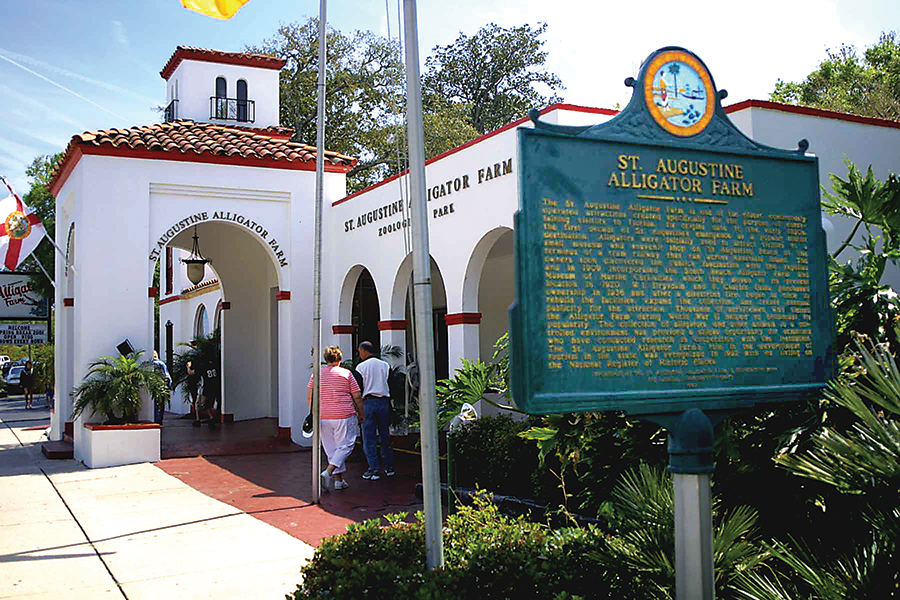 The Visitor and Convention Bureau exceeded my family's expectation. I am glad that we chose to visit St. Augustine, Florida. Florida's Historic Coast offered the perfect setting to reflect our family's legacy of making memories and providing opportunities for our growing generation.
– Michael B. Campbell, McPherson-Campbell Family Reunion
Browse below for some family-friendly additions to your itinerary
Things to Do in St. Augustine | Ponte Vedra
Highlights
Florida's Historic Coast is an ideal location to host your destination reunion. Whether it's a family get-together, social organization event or a military reunion, you'll have access to some amazing venues and attractions
The VCB features professional services that can help you plan your event and make sure it is everything you hoped it would be and more

Florida's Historic Coast boasts plenty of group-friendly attractions as well as restaurants and lodging options to accommodate groups of all ages, sizes and budgets. Many of them are also ADA-friendly to accommodate all levels of mobility
Family-Friendly Dining Experiences in Florida's Historic Coast
Aunt Kate's on the River
Continuing more than 100 years of serving the finest in local seafood, Aunt Kate's pleasures both the eye and the palate. Situated in a grove of live oaks on the bank of the Tolomoto River, guests can dine on the outside decks under the trees or inside in either the main dining room or the Victory bar.
Website: aunt-kates.com
The Columbia Restaurant
The oldest restaurant in Florida, The Columbia Restaurant has been owned and operated by five generations for more than 115 years. This exquisite restaurant sits in the heart of St. Augustine in the historic district. Guests can enjoy award-winning Spanish/Cuban cuisine while eating lunch or dinner in dining rooms filled with hundreds of hand-painted tiles and Spanish-style fountains.
Website: columbiarestaurant.com/Menus-By-Location/Locations/St-Augustine-Historic-District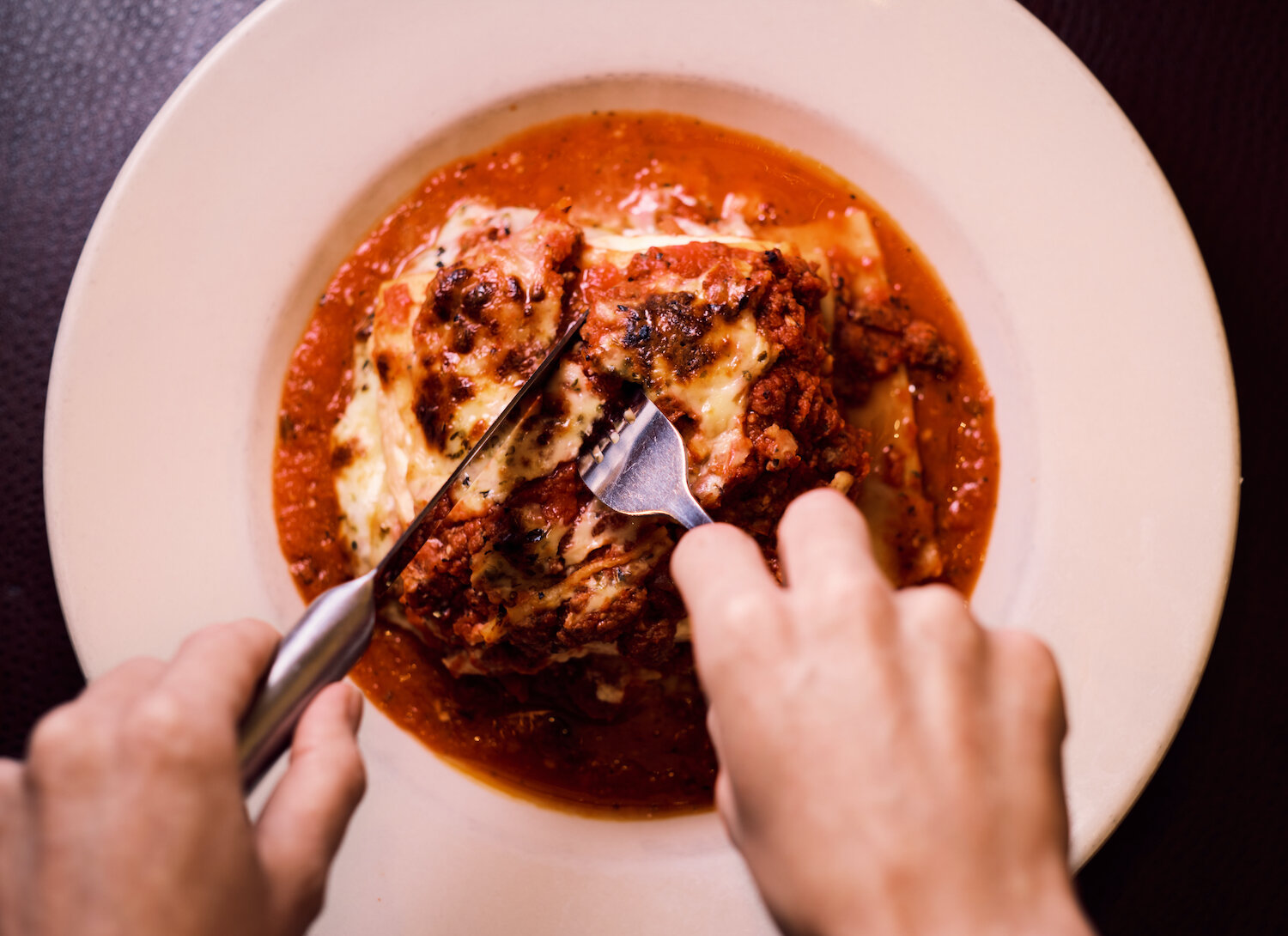 Pizzalley's Chianti Room
For two generations, the Pizzalleys family has served award-winning pizza and old-country entrees. Pizzalley's received the National Award of Excellence from the American Culinary Federation, one of only 20 restaurants across the country that were selected. Guests can follow an alleyway through a secluded courtyard and enjoy wine from an extensive wine list, complete liquor bar and excellent food.
Website: pizzalleyschiantiroom.com
The Sunset Grille
With a menu that can be described as honest and simple, the Sunset Grille offers award-winning chowders, fresh seafood, datil chicken wings and even tasty baby back ribs. Featuring both indoor and outdoor dining (with a lovely view), the Sunset Grille also offers a full-service bar that features local wine and spirits.
Website: sunsetgrillea1a.com
Ready to find out more about how Florida's Historic Coast can help plan your family trip or reunion?
The Spanish Bakery & Café
Nestled under St. Augustine's famous historic Cedar tree for more than 37 years, the Spanish Bakery and Café serves empanadas, picadillo and sandwiches made daily by on-site chefs. The bakery also serves homemade soup, gazpacho and salads and freshly baked bread.
Website: http://www.spanishbakerycafe.com/
Family-Friendly Attractions in Florida's Historic Coast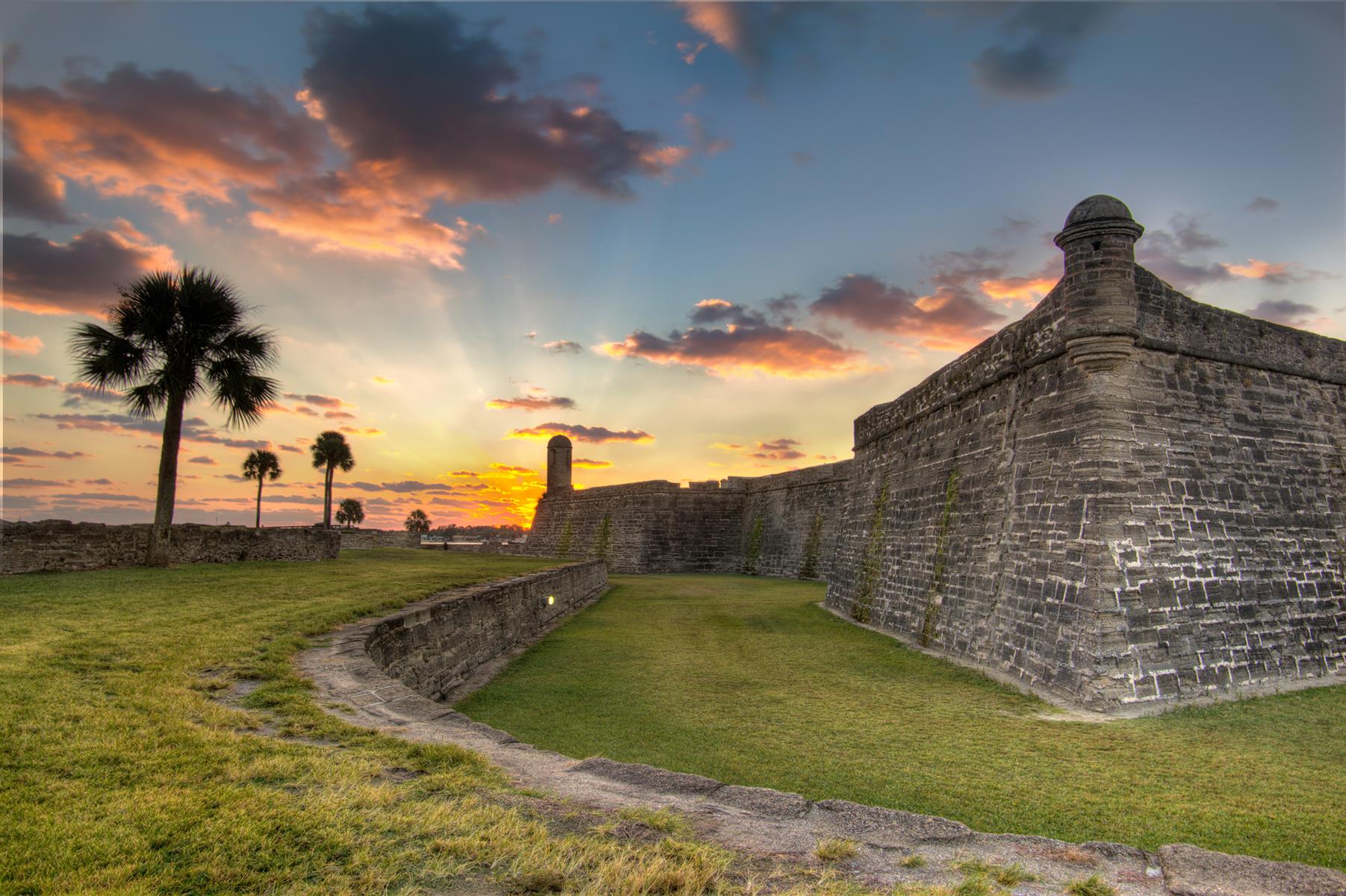 Castillo de San Marcos National Monument
Built by the Spanish to defend Florida and the Atlantic trade route, Castillo de San Marcos National Monument preserves the oldest masonry fortification in the continental United States. Come learn about this Spanish symbol of fortitude by way of the weapons demonstrations, ranger talks and detailed museum exhibits.
Website: nps.gov/casa/index.htm
Fort Mose Historic State Park
This 40-acre waterfront historic site was at one time a free slave settlement. This destination has all the pleasures a park as to offer—picnic areas, plenty of green grass and fresh air— and more. History lovers will appreciate the interactive museum of the nation's first African American settlement, and wildlife admirers will enjoy sighting diverse birds such as the great blue heron, bald eagle and white ibis.
Website: floridastateparks.org/parks-and-trails/fort-mose-historic-state-park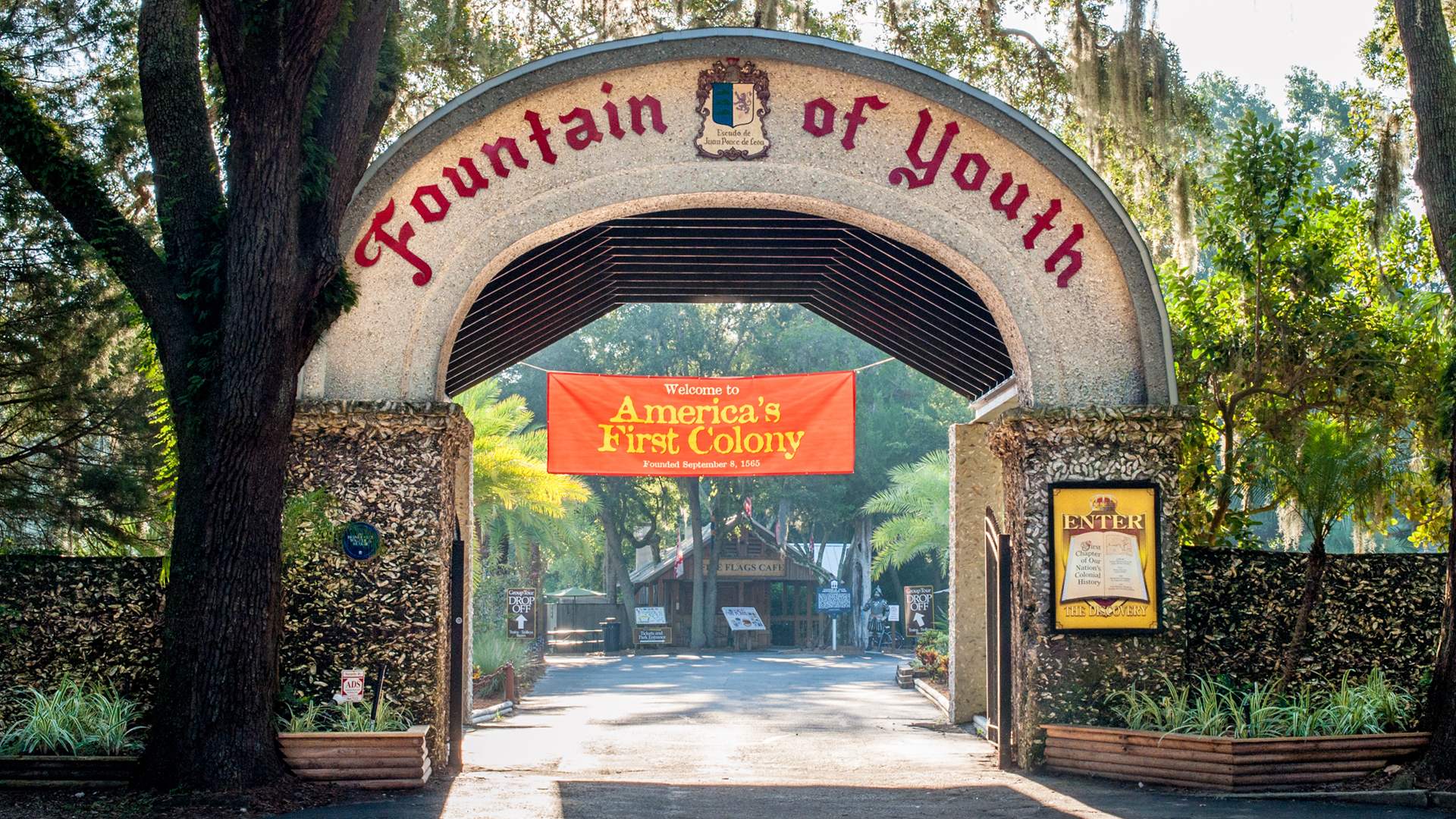 Ponce de Leon's Fountain of Youth Archaeological Park
This natural gem has stirred the curiosities of explorers such as Ponce de Leon and today it continues to captivate our imagination. Ponce de Leon's Fountain of Youth Archaeological Park offers sights of preserved structures, a guided-tour, and exhibits such as the Blacksmiths exhibit. Be sure to take a sip and reclaim your youth.  
Website: fountainofyouthflorida.com
St. Augustine Alligator Farm Zoological Park
St. Augustine's Alligator Farm Zoological Park is the world's largest alligator farm. This 100-year- old quintessential Floridian attraction functions as a zoo as well as a place of research for the scientific community. It is the only place in the world you can see every living species of crocodilian. The park offers daily wildlife shows, zip lining activities and much more.
Website: alligatorfarm.com
Ready to find out more about how Florida's Historic Coast can help plan your family trip or reunion?
St. Augustine Pirate and Treasure Museum
This museum offers an exciting and educational experience that transports you and your family back in time over 300 years to Port Royal, Jamaica at the height of the Golden Age of Piracy. One of the museum's most popular features is the Discovery Drawers marked with a skull-and-crossbones and hidden throughout the museum. Consider it your own personal treasure hunt. Can you find them all?
Website: thepiratemuseum.com
Family-Friendly Accommodations in Florida's Historic Coast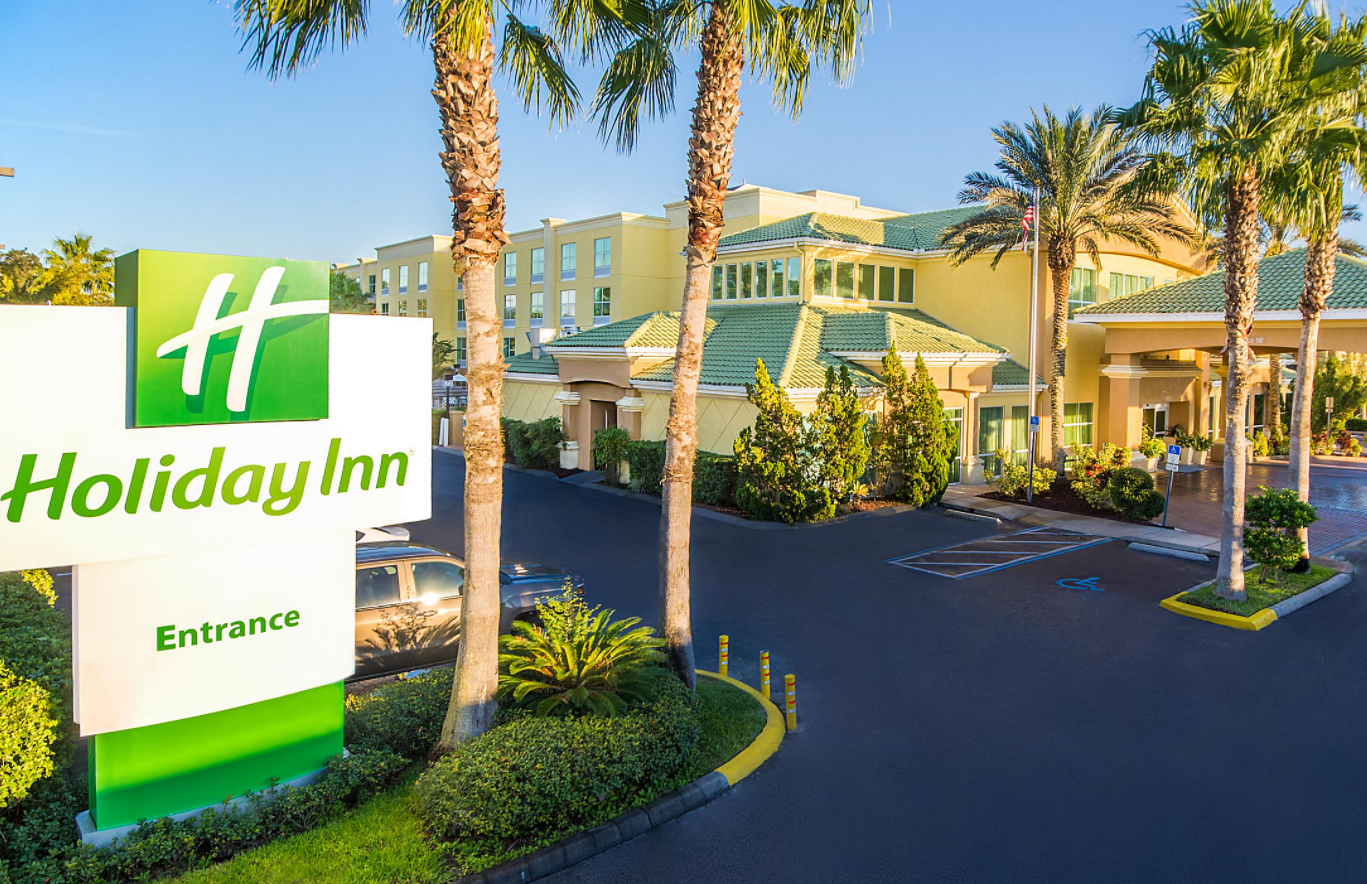 Holiday Inn St. Augustine Historic District
Minutes from the beach as well as a variety of shopping, dining and entertainment establishments, this Holiday Inn is a contemporary stylish hotel with in-room amenities and luxuries such as a microwave and refrigerator. It also features a complimentary fitness center, an on-site business center.
Website: ihg.com/holidayinn/hotels/us/en/st-augustine/sgjnp/hoteldetail#
DoubleTree by Hilton Hotel St. Augustine Historic District
Centrally located less than a mile from the Historic District, Castillo de San Marcos and Ponce de Leon's Fountain of Youth Archaeological Park, this hotel features an outdoor pool, fitness center, business center and on-site restaurant. With 2,715 square feet of total event space, two meeting rooms and 97 guest rooms, this hotel is ideal for reunions.
Website: hilton.com/en/hotels/ustsmdt-doubletree-st-augustine-historic-district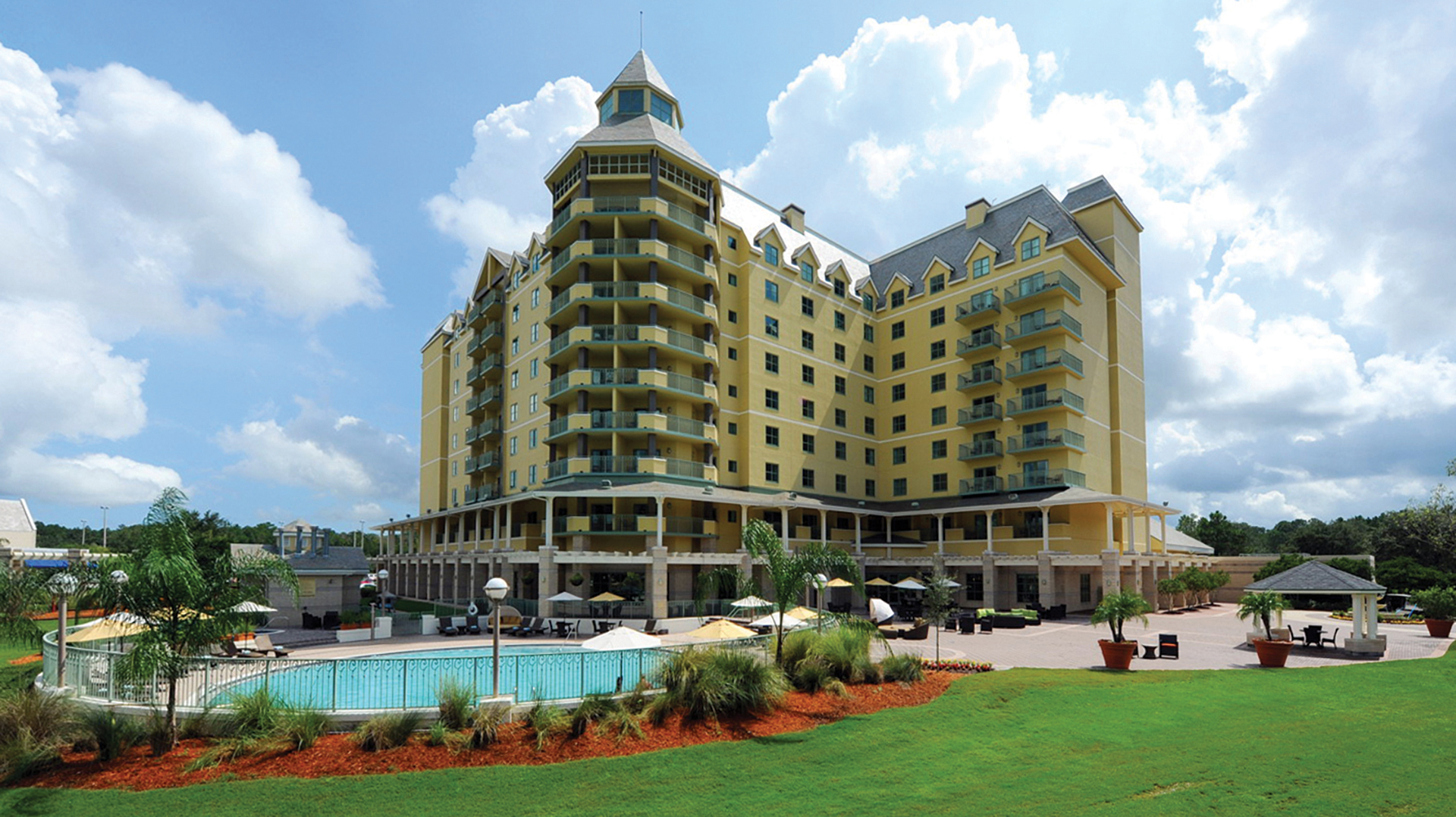 Renaissance Resort at World Golf Village
Situated near I-95, the Renaissance Resort at World Golf Village offers spacious accommodations with signature amenities, in-room massages and plush pillowtop beds. Delight your palate with distinctive fare at its hotel restaurants or work out in the fitness center that is open 24 hours a day, seven days a week. Guests can also enjoy popular attractions including the World Golf Hall of Fame and International Golf Parkway.
Website: marriott.com/hotels/travel/jaxbr-world-golf-village-renaissance-st-augustine-resort
St. Augustine Beach House
Enjoy unobstructed views of the Atlantic Ocean from The St. Augustine Beach House. Boasting of 16 individually decorated hotel rooms and suites overlooking Vilano Beach, the property is within walking distance of dining and entertainment attractions. Guests can enjoy free wireless internet, complimentary breakfast and more during their stay. The property is pet friendly.
Website: https://www.sabhonline.com/
Ready to find out more about how Florida's Historic Coast can help plan your family trip or reunion?
Villa 1565
Villa 1565's immaculately restored coquina structure and charming Spanish architecture give the hotel an alluring feel. Located in the heart of St. Augustine, Villa 1565 is home of the 600-year-old live oak tree named The Old Senator. Rejuvenate and unwind in its smoke-free guestrooms complete with cable satellite television, free wireless high-speed Internet and signature amenities. Enjoy a complimentary hot breakfast buffet, swim in a large outdoor pool and for reunions, the hotel's meeting room can seat 45.
Website: villa1565.com/overview
Family-Friendly Venues in Florida's Historic Coast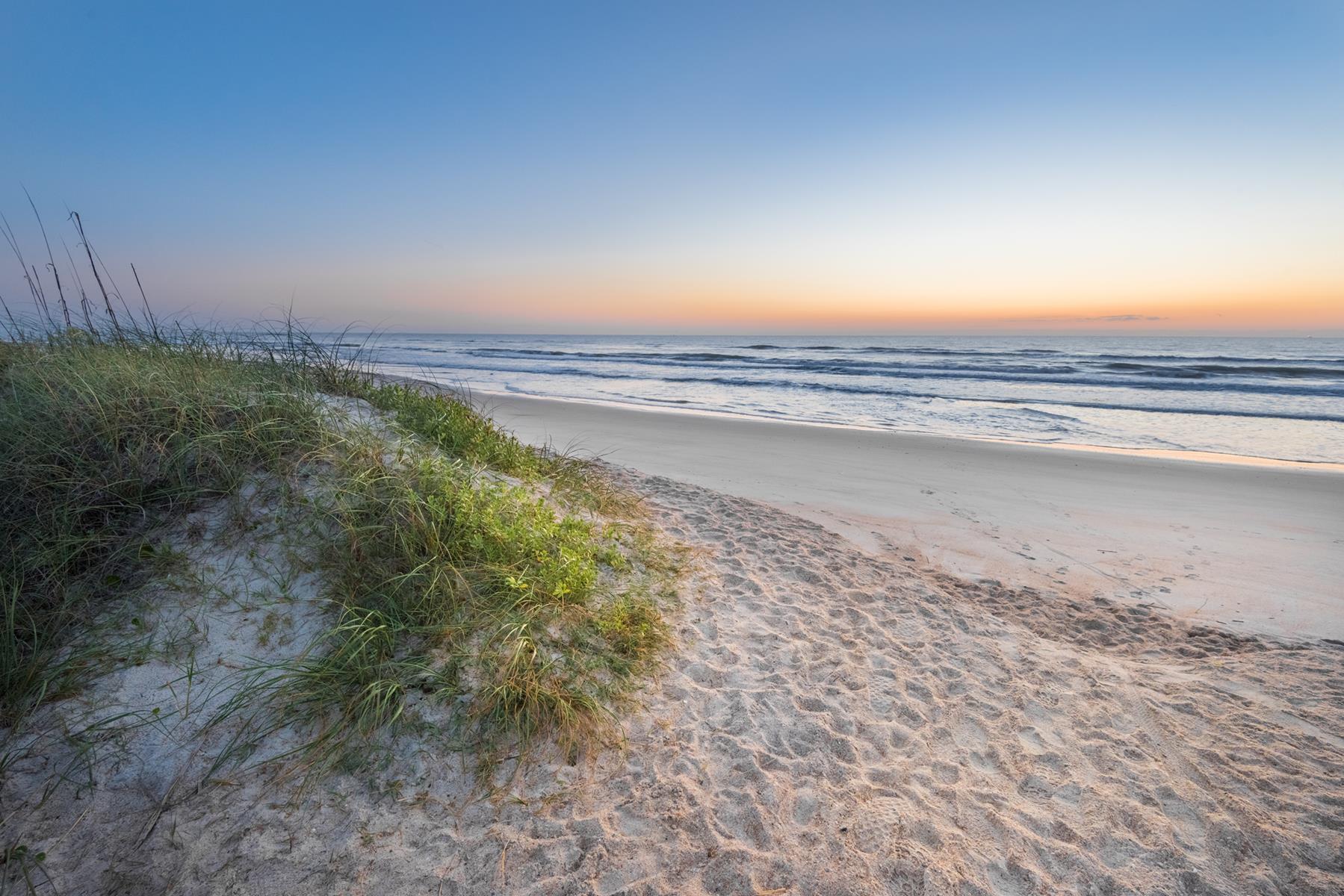 Anastasia State Park
Anastasia State Park contains 1,600 acres of Floridian beach and tidal marshes. This destination offers a plethora of natural luxuries such as maritime hammocks and sand dunes. Visitors can kayak, canoe, or boat down the Salt Run, the estuarine tidal marshes. Plan ahead to stay the night at one of the 139 campsites which offer picnic tables, electricity and water.
Website: floridastateparks.org/anastasia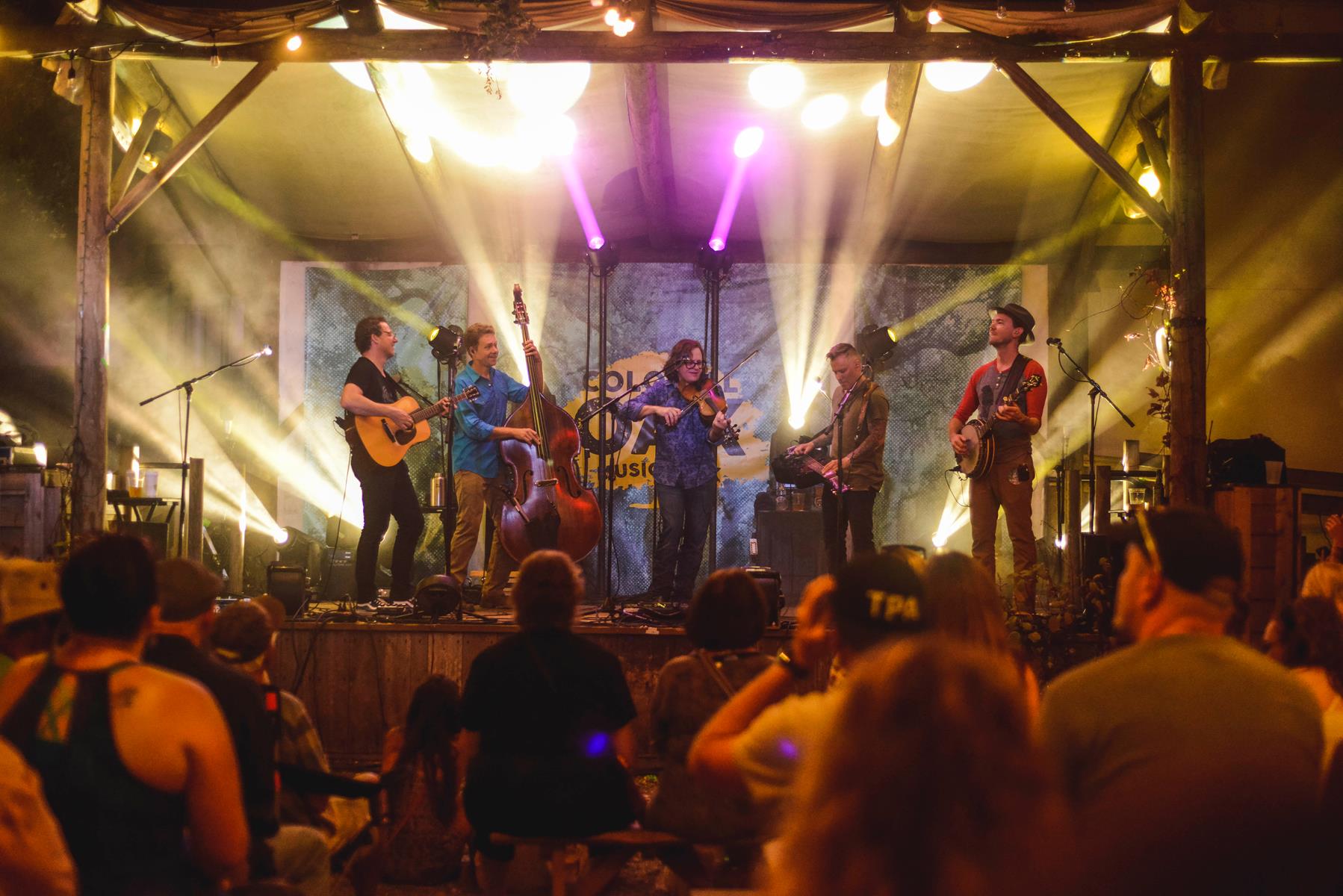 Colonial Quarter
Journey back into time and explore the nation's oldest city's Colonial Quarter. Dine at Taberna del Caballo, an 18th century-style Spanish inspired tavern. Get a birds-eye view at the top of the 35-foot Spanish watchtower of St. Augustine's bayfront. Go on a Living through History tour to help reimagine St. Augustine.
Website: colonialquarter.com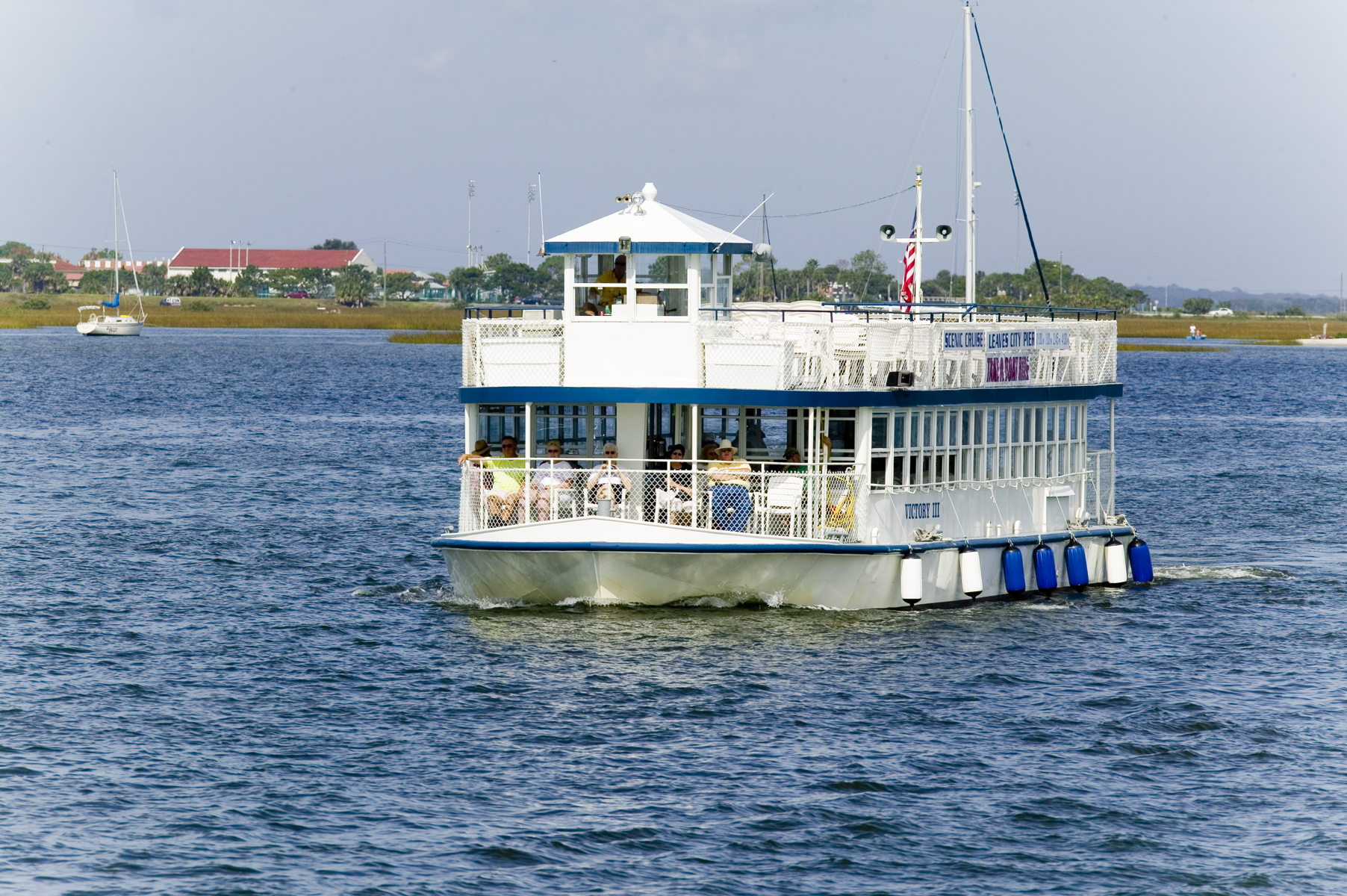 St. Augustine Scenic Cruise
Since the early 1900s, St. Augustine Scenic Cruise has given visitors a unique view of the city and St. Augustine's historic landmarks and natural beauty. Aboard the Victory III, a double-decker tour boat, visitors can relax and cruise the waters of St. Augustine for an hour-and-fifteen-minute tour. Narrated tours by the captain provide an incomparable way to view St. Augustine's landmarks and wildlife.
Website: scenic-cruise.com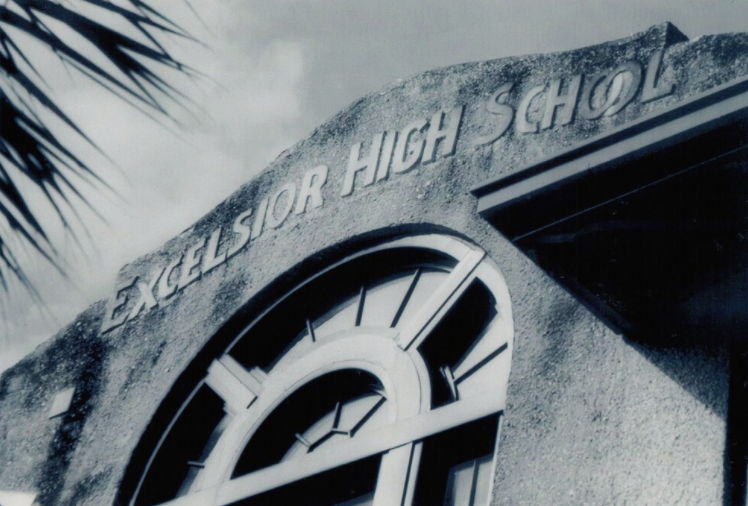 Lincolnville Museum and Cultural Center
Lincolnville Museum and Cultural Center tells a story that begins 450 years ago. This cultural center, which is housed in the historic Excelsior school building, provides visitors with an educational opportunity to learn about Black history in the United States. The Lincoln Museum and Cultural Center seeks to keep the city's civil rights heritage alive.
Website: lincolnvillemuseum.org
Ready to find out more about how Florida's Historic Coast can help plan your family trip or reunion?
St. Augustine Beaches
The shores of this old city bring people from all over the world as St. Augustine offers beach goers 42 miles of paradise. Enjoy the lively surf scene at Crescent Beach, go for a walk on Vilano Beach's boardwalk or go camping at beautiful North Beach.
Website: floridashistoriccoast.com/beaches/
What are you waiting for?
Let Destination Reunions help you plan the perfect reunion.
Dr. Jaya Dillard
Sales & Services Manager