Lake George Area, NY
A variety of family-friendly activities and attractions makes Lake George the perfect reunion destination.
Request Info
Unique activities and experiences for all ages
The beauty of the Lake George Area in the southern Adirondack region of New York is complete with lakes, mountains, and rivers that invite you to "play in nature." The area offers a variety of lodging options, year-round dining, attractions, and events to make it a perfect place for families of any size to get away and get together. The spot of the "Original Vacation" earns its title with seasonal offerings and non-stop activities. In the summer, visitors can enjoy hiking, boating, fishing, and swimming while in the winter, the region is popular for skiing, snowboarding, and snowmobiling. 
The Lake George Area is also home to a number of historic sites including Fort William Henry, where visitors can catch live musket and cannon firings, play 18th century games, and join the King's Army!  Another attraction is the Lake George Battlefield Park spread across 35 acres, where major French & Indian War and Revolutionary War battle sites are preserved.
The "Original Vacation" Spot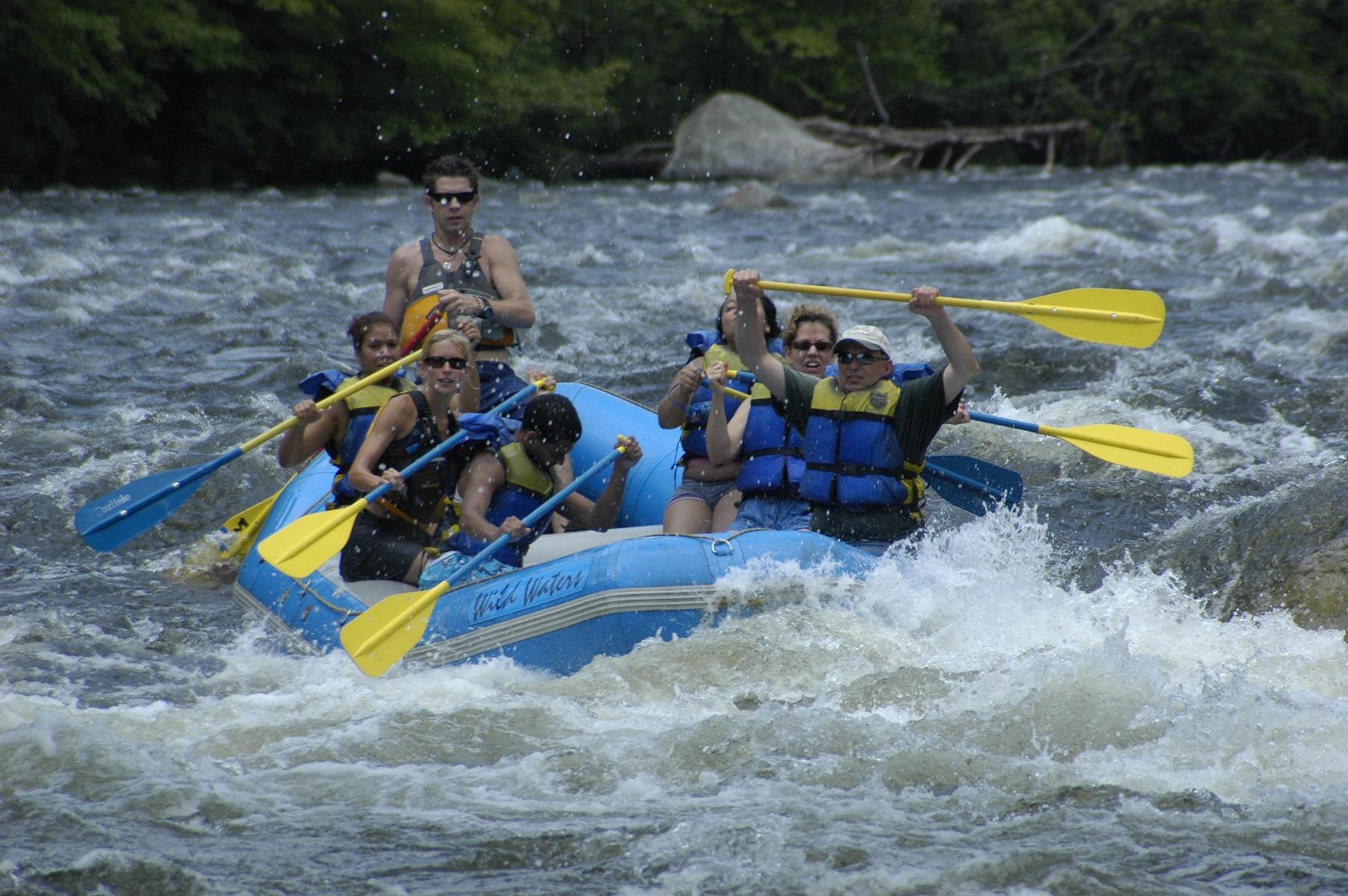 Make the most of year-round festivals and events in the Lake George Area. From wine and food gatherings and sporting events to concerts and carnivals, families can expect exciting summer festivities and fireworks. The Lake George Winter Carnival is a trademark tradition with cook-offs, talent shows, snowmobiling and activities on the lake,  horse-drawn carriage rides, parades, children's activities, and the Polar Plunge. The return of the nationally recognized event, Ice Castles, brings in visitors from everywhere to experience amazing ice sculptures, ride icy slides, and walk through colorfully lit caves! Fall offers peak foliage with Oktoberfest, a Harry Potter-inspired festival, and local Restaurant Week. 
Dining is a real treat in the Lake George area with waterfront restaurants, trendy bistros, and family eateries. The area is home to the legendary Barnsider Smokehouse, which is popular with both locals and visitors along with The Boathouse Restaurant, a waterfront gem with delicious food, Adirondack woodwork, and breathtaking views.
Local Charm and Shops
Meander the local markets, hidden alleyways, antique shops and boardwalk treasures to discover the appeal and simplicity of the quaint villages and charming cities that sprinkle the Lake George Area. With a rich history and vibrant local scene, you can get carried away in the magic of the  destination. Discover regional crafted beverages along the Adirondack Craft Beverage Trail, check out a variety of weekly farmer's markets, or visit maple sugar houses, cheese shops, and farms offering specialized goods you can only find in the Lake George Area.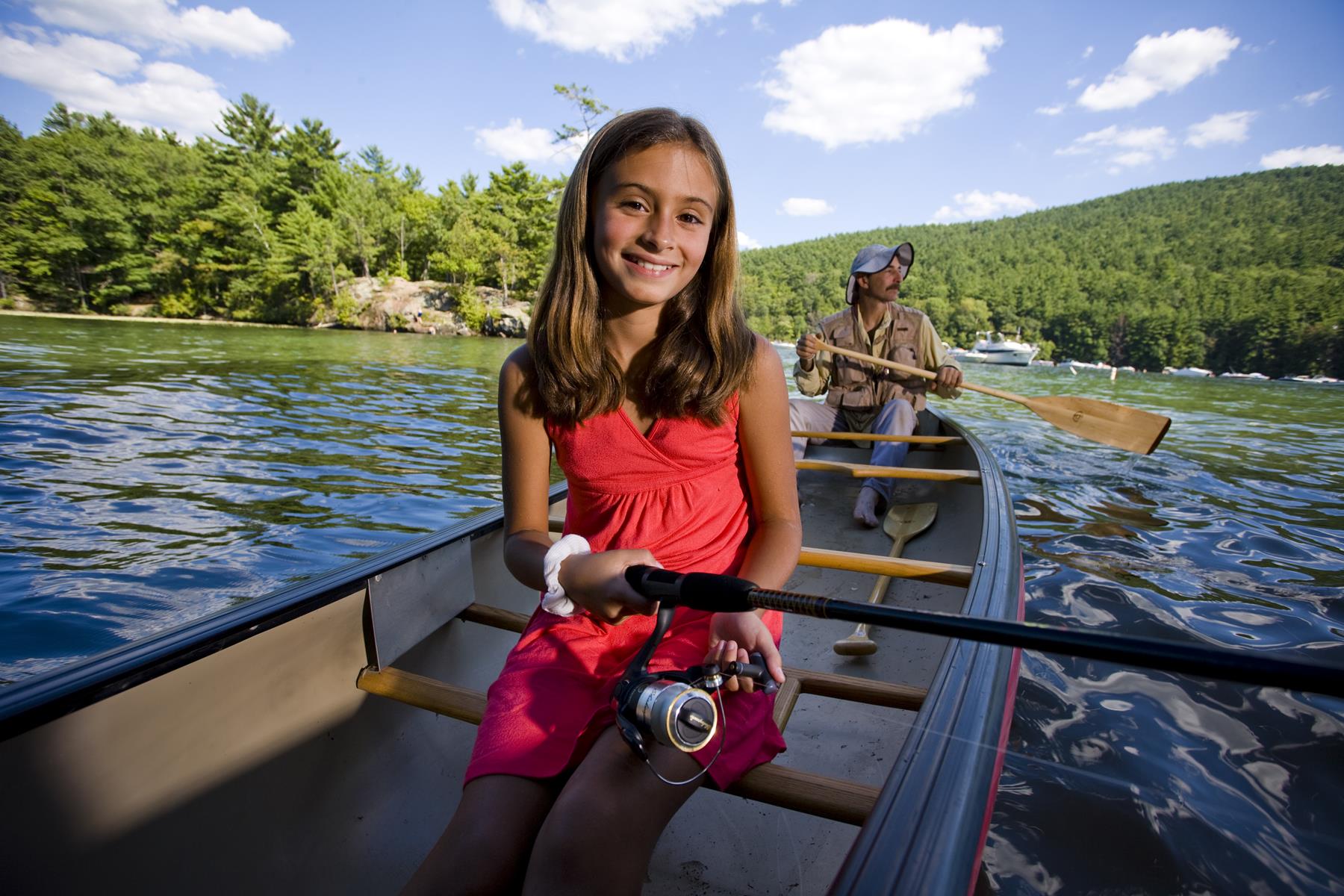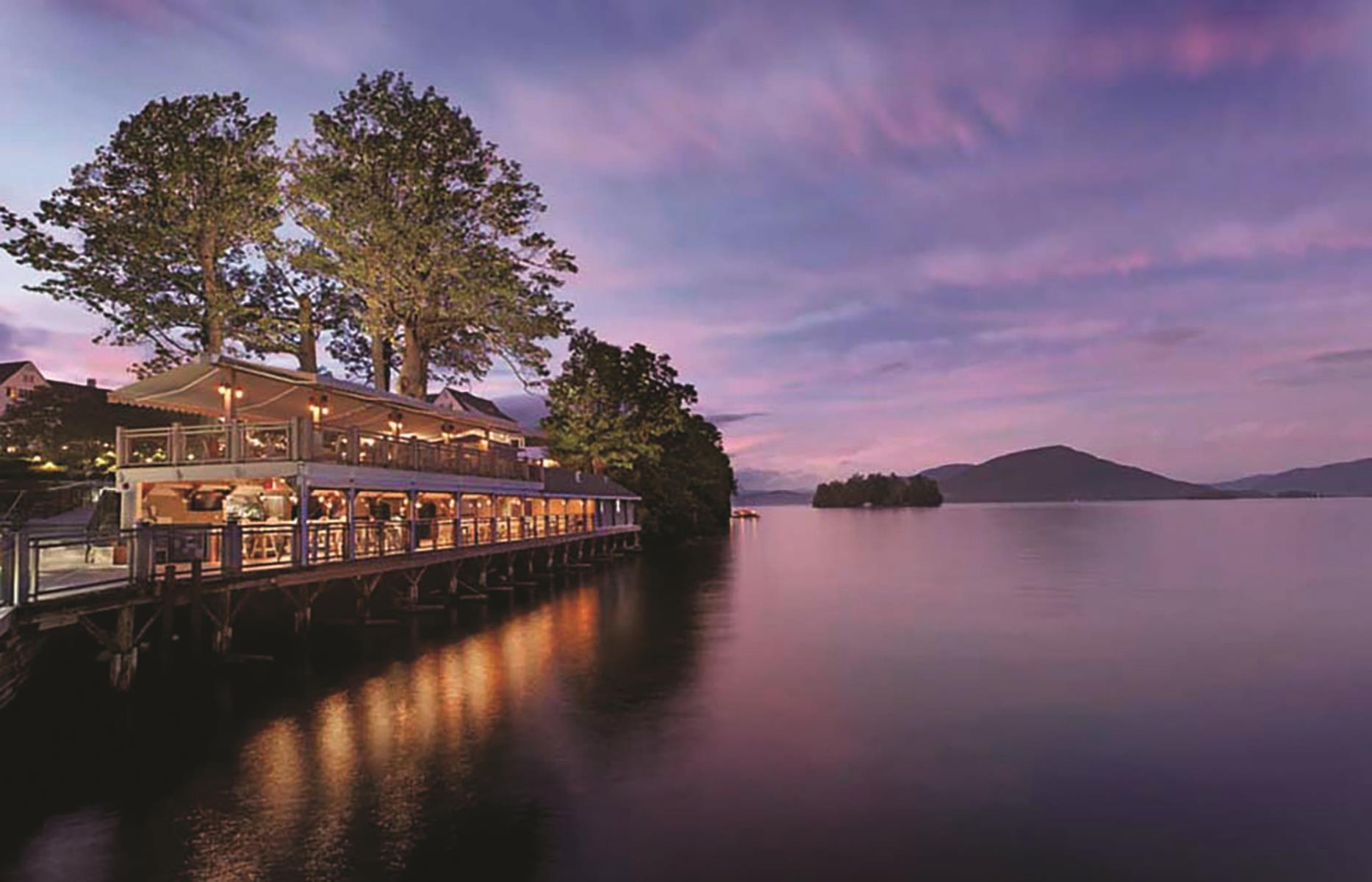 We gathered three generations in the Lake George area and found something for every age and interest. The dining, attractions, and fun activities at the lakeside resort kept us busy.
– Amanda Metzger, Marketing Director of the Lake George Regional Chamber of Commerce & CVB, talking about her family reunion
Browse below for some family-friendly additions to your itinerary
Why Reunite in the Lake George Area, NY
Highlights
Lake George is one of the cleanest lakes in the country and one of the most protected in the world

 

Adirondack Park is the largest park in the United States spanning six million acres

 

Accommodations in 7,000 guest rooms across hotels, campsites, and dude ranches

 
Family-Friendly Dining Experiences in the Lake George Area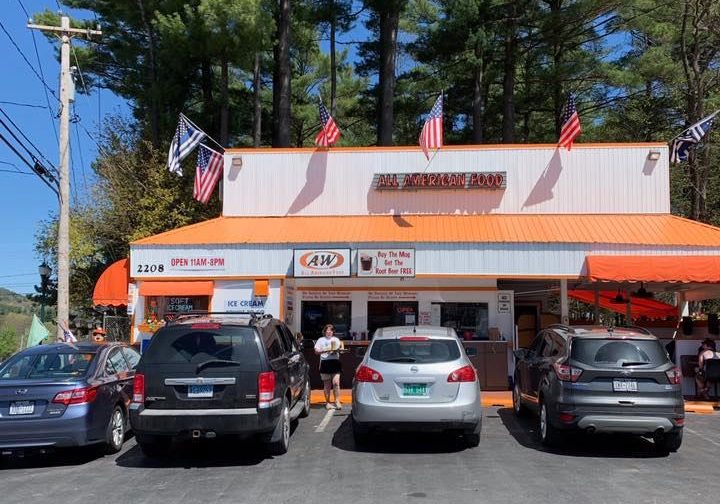 A&W Car Hop
Looking for some hometown goodness? Take a look at Lake George's famous A&W drive-in. It features car hop service and a full menu that includes its namesake root beer and floats, burgers, chicken, hot dogs and fries.
Website: facebook.com/LakeGeorgeAW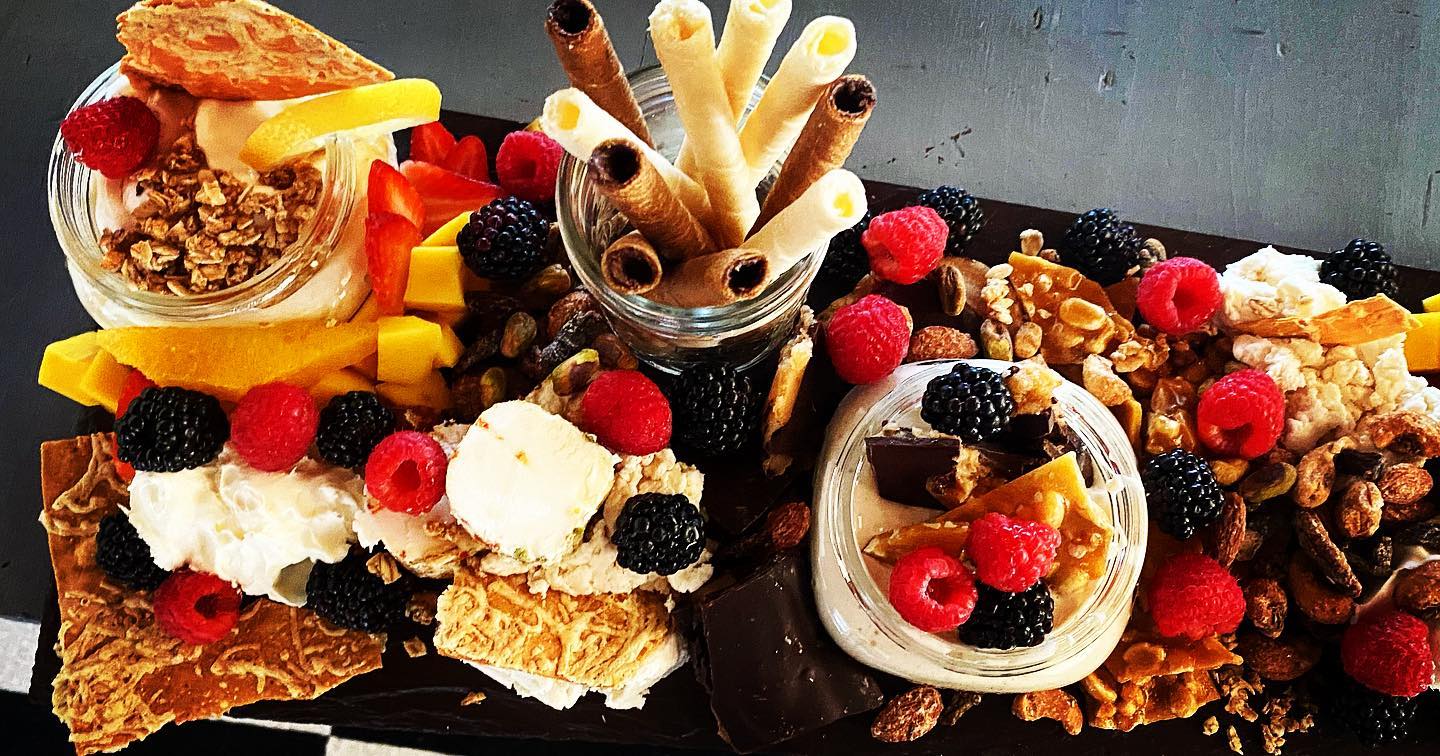 Reared & Roasted Personal Chef Experience
This farm-to-table, private chef experience makes every step of your flavor journey one your palette won't forget. Reared & Roasted sources the best local farms for its products and only uses ethically and humane farms for its meats. They also hand select each herb, spice and marinade for the dishes based on each clients' individual taste.
Website: rearedandroasted.com
The Barnsider Smokehouse BBQ
A popular restaurant in Lake George, the Barnsider Smokehouse BBQ serves some of the best barbecue north of Memphis. You can order baby back and St. Louis-style ribs, as well as burgers, sandwiches, steaks, seafood and a variety of delicious sides. And don't forget its tasty adult drinks like a spiked Arnold Palmer or a Jack Daniels spiked lemonade.
Website: barnsider.com
The Boathouse Restaurant
Providing water's edge dining with beautiful views of Lake George, The Boathouse Restaurant serves juicy steaks, burgers, succulent fresh seafood, pasta and nightly specials. Family-owned since 1985, water boaters pull in and cruise boats sail by as you enjoy delicious food, a large selection of draft and craft beer, specialty cocktails and carefully selected wines. The best musical talent in the area also performs regularly.
Website: lakegeorgeboathouse.com
Ready to find out more about how the Lake George Area can help plan your family trip or reunion?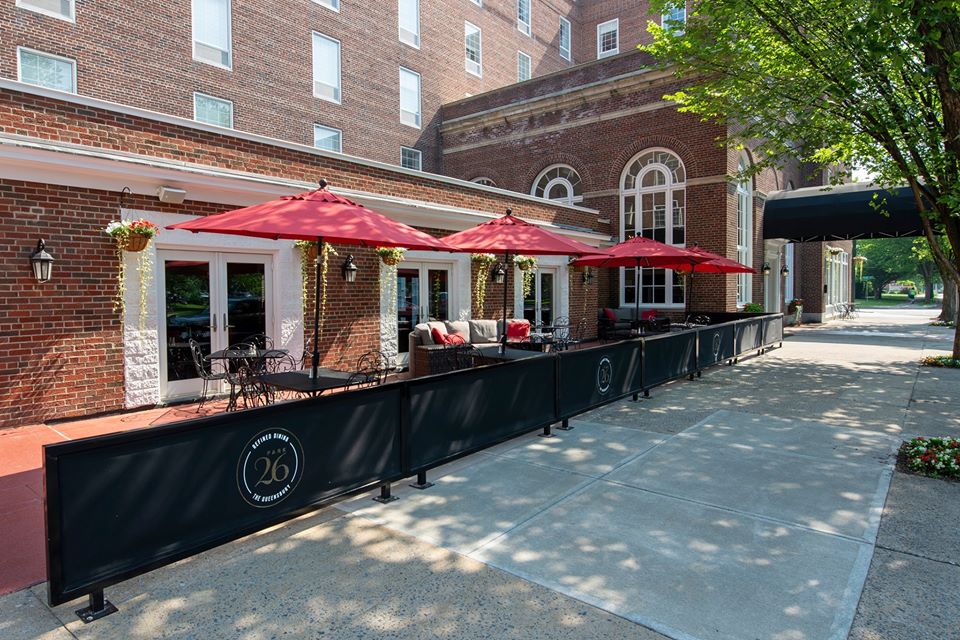 Fenimore's Neighborhood Pub & Park 26
Both Fenimore's and Park 26 are located inside The Queensbury Hotel. Fenimore's, a favorite neighborhood pub, provides a gastro-pub style menu and serves both lunch and dinner daily. Fenimore's offers 180-degree views of downtown Glens Falls and Historic City Park. Park 26 is the perfect downtown spot to enjoy a hearty and delicious breakfast on a Saturday or Sunday morning. Treat yourself to a cappuccino or mimosa.
Website: thequeensburyhotel.com/dine-drink
Family-Friendly Attractions in the Lake George Area
Great Escape, a Six Flags Theme Park
Come experience Lake George's largest and most thrilling theme park filled with more than 100 exciting rides, shows and attractions. Families can enjoy such fabulous roller coasters as the Comet, the Dare Devil Dive, which takes guests on a 175-foot adrenaline packed ride, go-karts and you can even float the river runs in a classic log boat.
Website: sixflags.com/greatescape
Adirondack Extreme Adventure Course
Explore the beauty of the Great Adirondack Forest as you traverse through tree-top obstacle adventures and reach heights most will only dream of. Established in 2007, Adirondack Extreme was the first aerial adventure course to open in the United States. It has courses for both children and adults.
Website: adirondackextreme.com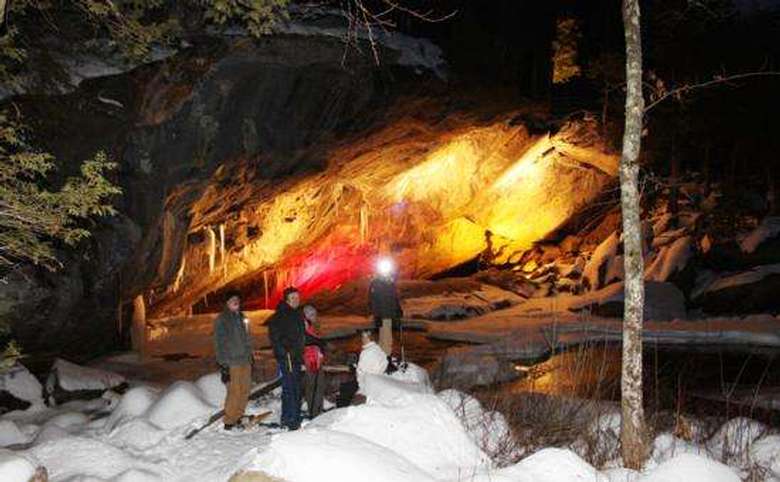 Natural Stone Bridge and Caves
A natural wonder in New York's Adirondack Mountains, this massive stone bridge is the largest marble cave entrance in the eastern United States. In summer, walk the self-guided and above-ground nature trail to witness this spectacular display of ancient Adirondack geology. During winter, witness a magnificent transformation of landscape as ice flows form ever-changing sculptures beneath the Stone Bridge and along the river.
Website: stonebridgeandcaves.com
Prospect Mountain
Drive this 5.5-mile highway to gorgeous views of Lake George and the surrounding Southern Adirondack Mountains. The spectacular 100-mile view from the 2,030 summit of Prospect Mountain is unmatched. The beautiful two-lane highway leads to a parking lot at the summit. En route are three overlooks, offering picturesque views of The Narrows, Lake George and the Eagle's Eye.
Website: visitlakegeorge.com/things-to-do/prospect-mountain-veterans-memorial-highway
Ready to find out more about how the Lake George Area can help plan your family trip or reunion?
200-plus miles of trails for hiking and biking
Get out and explore the natural beauty of Lake George. Whether you are taking a quiet stroll through the woods, cruising along a local bike path or hiking to the top of a mountain, there are plenty of adventures to be had at Lake George's more than 200 miles of trails.
Family-Friendly Accommodations in the Lake George Area
Six Flags Great Escape Lodge & Indoor Waterpark (Queensbury)
Enjoy all the amenities your family wants from a hotel, along with a number of special offerings that will make your stay at Six Flags Great Escape Lodge even more memorable. Six Flags Great Escape Lodge offers several Adirondack-themed suite styles that comfortably accommodate from four to 12 guests and offers warm, rustic charm.
The Sagamore Resort (Bolton Landing)
Whether you are planning a family vacation in the Adirondacks or seeking a romantic couple's weekend, this resort is the perfect retreat for your next getaway. From the elegance of the Historic Hotel and inviting lakeside lodges to the 12 bi-level suites in the Hermitage to individually decorated condominiums, each setting offers a relaxing, private retreat with its own unique charms and contemporary Adirondack-style décor.
Website: thesagamore.com/accommodations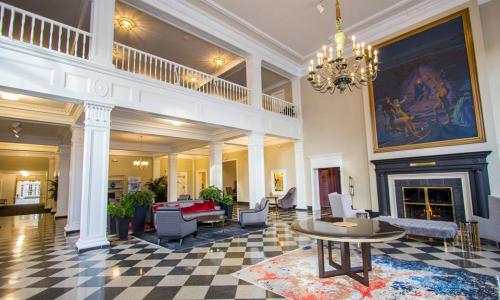 The Queensbury Hotel (Glens Falls)
Established in 1926, The Queensbury Hotel is centrally located between Saratoga Springs and Lake George. This historic hotel contains 114 rooms and 11 suites, an indoor pool and jacuzzi, a restaurant and pub, pet-friendly accommodations, a fitness room, barber shop and even live entertainment.
Website: thequeensburyhotel.com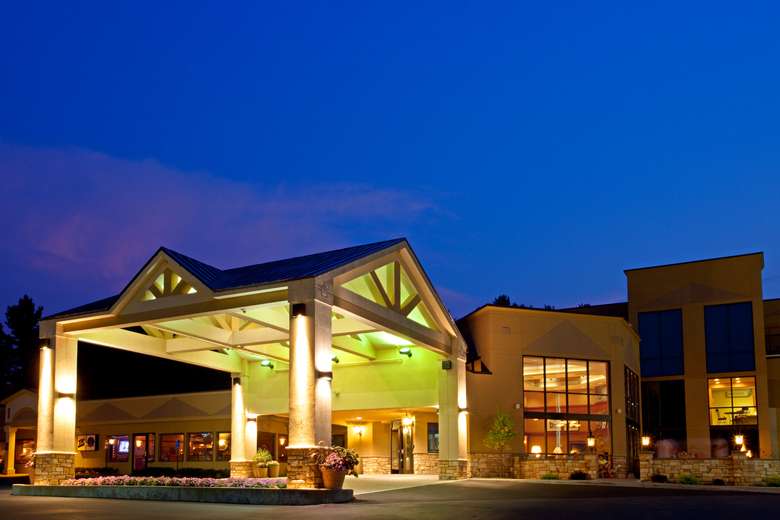 Holiday Inn Resort (Lake George)
A family-friendly resort within walking distance to the beach, this newly renovated resort offers breathtaking views of Lake George and the Adirondack Mountains. Holiday Inn features indoor, kiddie and outdoor pools, bowling, sports courts, playground and outdoor big screen movies, meaning fun is around every corner. Holiday Inn also provides premium amenities to guests including an outdoor firepit, business center and 24-hour fitness center.
Website: ihg.com/holidayinnresorts/hotels/us/en/lake-george/lgrny/hoteldetail
Ready to find out more about how the Lake George Area can help plan your family trip or reunion?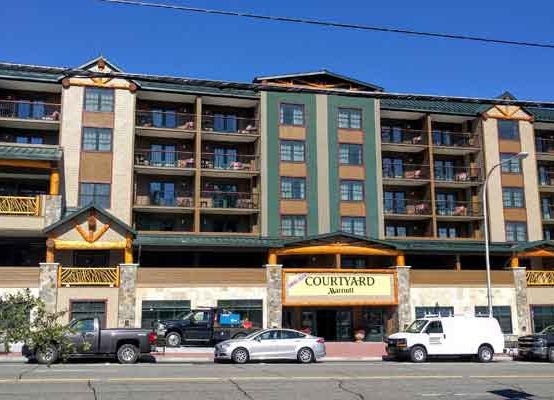 Courtyard by Marriott (Lake George)
A relaxing getaway awaits you at Courtyard Lake George. Located in upstate New York, this hotel features a beautiful mountain view of the Adirondack region. The luxurious rooms boast a welcoming ambiance created by stylish décor and plush beds. Complimentary high-speed wi-fi, wall-mounted TVs and breathtaking views are also featured in the accommodations.
Website: marriott.com/hotels/travel/gflcy-courtyard-lake-george
Family-Friendly Venues in the Lake George Area
Six Flags Great Escape Lodge (Queensbury)
Make your reunion memorable at Six Flags Great Escape Lodge and Indoor Waterpark. Plan a kid-friendly stay with an incredible outdoor waterpark already included. Step into a cozy Adirondack Lodge which features a grand fireplace and authentic décor. You'll find plenty of delicious fine dining options to make your stay even more enjoyable.
Website: sixflagsgreatescapelodge.com
The Sagamore Resort (Bolton Landing)
Awaken your sense of health and well-being among the beauty of the Adirondacks with a spa at the Sagamore Resort. The spa features 14 treatment rooms including a relaxing hydrotherapy area. The Sagamore also offers a legendary 18-hole golf course which provides stunning views of Lake George, and a variety of award-winning restaurants. 
Website: thesagamore.com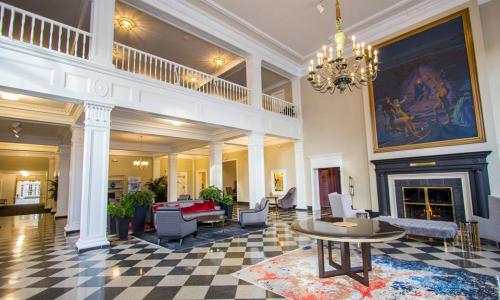 The Queensbury Hotel (Glens Falls)
The Queensbury Hotel is a perfect place to host a family reunion. The Queensbury offers a variety of options to consider. From groups of 10 to 250, the Queensbury's diligent sales team, talented chefs and experienced service staff are here to help you plan a successful event.
Website: thequeensburyhotel.com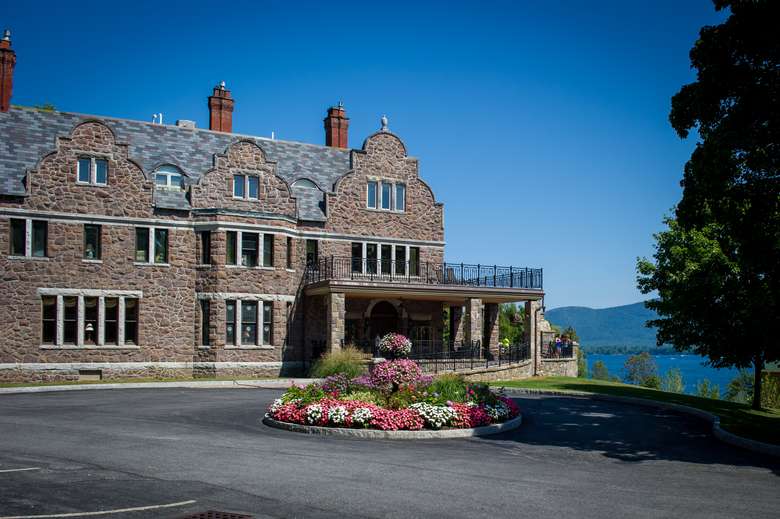 The Inn at Erlowest
Entering this magnificent turn-of-the-century stone castle conjures up thoughts of guest mingling after a day by the lake, and the elegance of a time gone by. Located on beautiful Lake George, The Inn houses a majestic ballroom and picturesque outdoor spaces.
Website: theinnaterlowest.com
Ready to find out more about how the Lake George Area can help plan your family trip or reunion?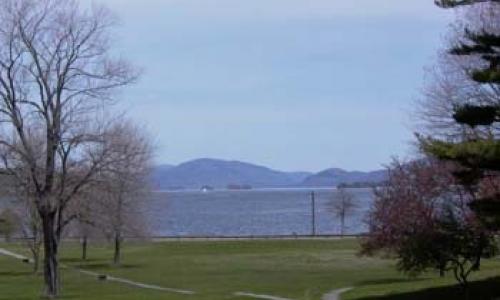 Lake George Battlefield Park
This 35-acre park maintains an important open space at the southern end of Lake George and preserves major French and Indian War and Revolutionary War battle sites. Statues of historical figures can be observed and the remains of Old Fort George can be found.
Website: visitlakegeorge.com/things-to-do/lake-george-battlefield-park
What are you waiting for?
Let Destination Reunions help you plan the perfect reunion.
Nick Kelly
Lake George Regional Convention & Visitors Bureau