New Orleans, LA
Plan a fun-filled family reunion in New Orleans, Louisiana with its delightful culture and cuisine and vibrant sights and sounds
Request Info
From its culture and cuisine to its sights and sounds, experience the uniqueness of New Orleans
With its eclectic vibe, New Orleans, Louisiana is the ideal place for your family reunion. The 'Big Easy', as it's fondly known, is a cultural gumbo of distinctive architecture, cool jazz, and celebrated cuisine. From second line parades to centuries old streetcars, this timeless city offers something amazing around every cobblestone corner. Enjoy a stroll through the oldest and most famous area of the city, the French Quarter and stop at the historic Café du Monde for delicious, powdered sugar covered beignets and café au lait.
For traditional New Orleans cuisine with a spectacular city view, meet at the riverfront to take a brunch or dinner jazz cruise down the mighty Mississippi River. Take a cooking class for a more hands-on culinary experience and learn how to make specialty New Orleans dishes at any level.
Head to the Garden District for a glimpse into Mardi Gras at Mardi Gras World, the largest float design facility in the world where colorful displays and costumes are created. Take a ride down the historic avenue on the St. Charles Streetcar and see the distinguished homes and landmarks. While Uptown, visit The Audubon Zoo, a New Orleans landmark with 58 acres of animals in their natural habitats. The zoo offers engaging educational programs and hands on animal encounters.
Multi-Cultural Influences
Easily Accessible from Anywhere
Reaching New Orleans is more convenient than ever before with its new world-class airport terminal
Mid-City has plenty of family-friendly attractions and activities for your reunion group. Have a rocking time at Rock 'n' Bowl with live music and bowling. Spend some time outdoors at City Park and let the young ones be thrilled at the Carousel Grounds Amusement Park. Play a round of mini golf at City Putt and be enthralled at Storyland with larger-than-life storybook sculptures. Enjoy the outdoors at Big Lake, tour the New Orleans Botanical Garden and see works of art at Sydney and Walda Besthoff Sculpture Garden next to the New Orleans Museum of Art. For a more relaxing afternoon outdoors, rent a shelter or pavilion in City Park or Audubon Park for a family picnic and barbecue.
Planes, trains, and automobiles – getting to New Orleans is easy especially with the newly opened world-class terminal complex at Louis Armstrong New Orleans International Airport. Within New Orleans, walking is the way to go anywhere as much of the city can be reached on foot and all of it is picturesque. If you want to rest your feet, there is also a streetcar system and you can easily rent bikes, hop on a bus, take a ferry, or call a pedicab or taxi. Extend your family reunion by taking a cruise out of the Port of New Orleans to the Caribbean or Mexico.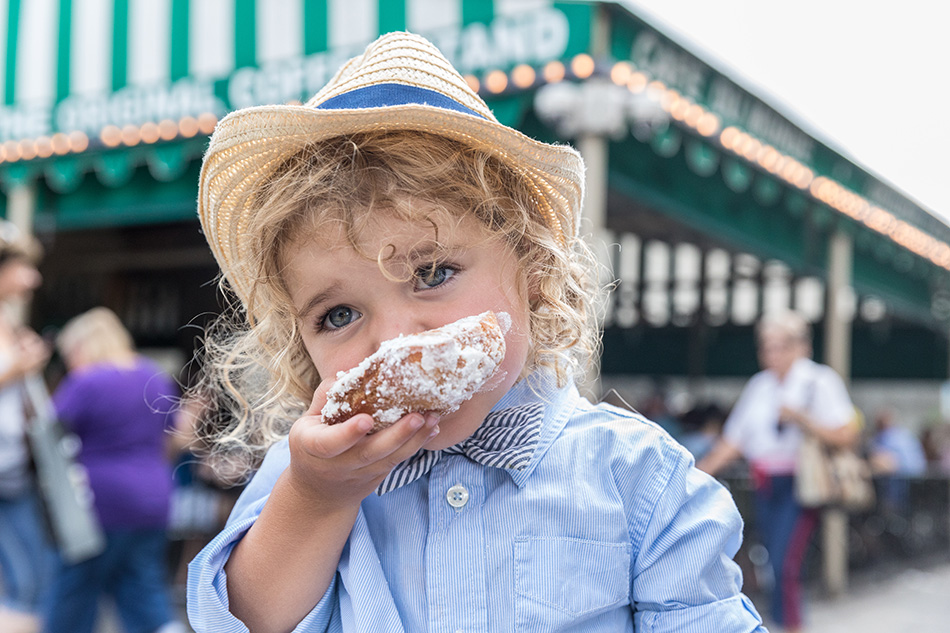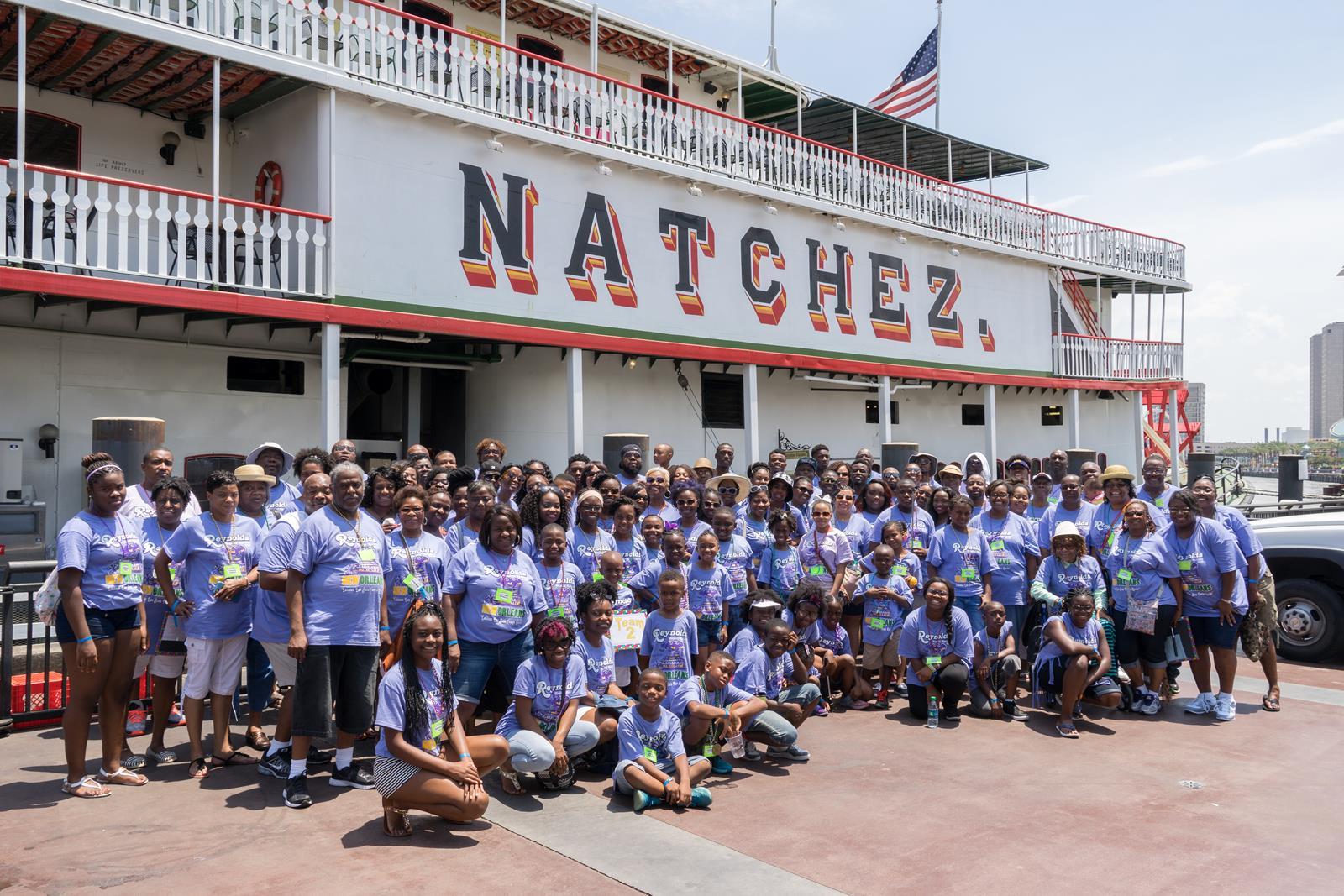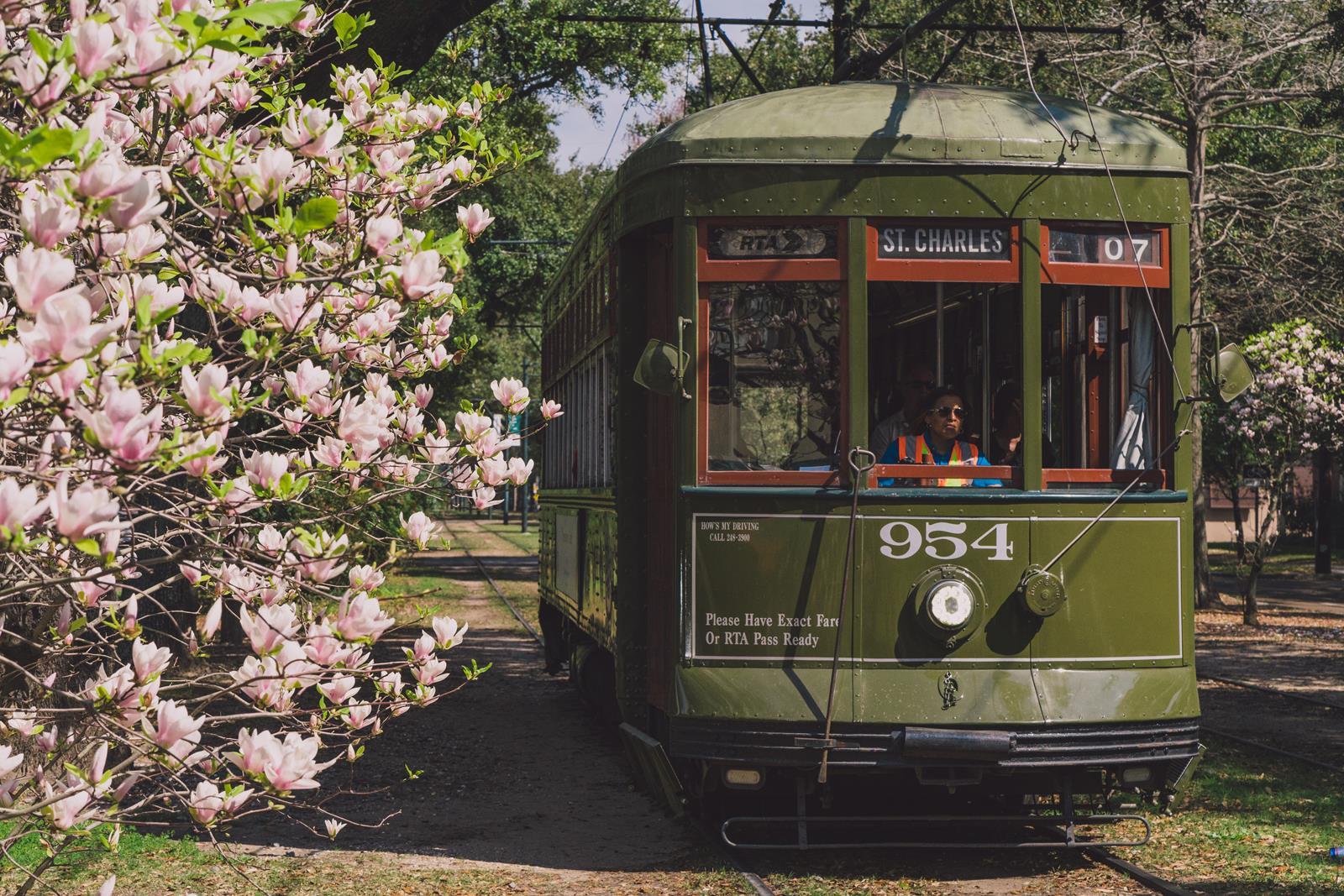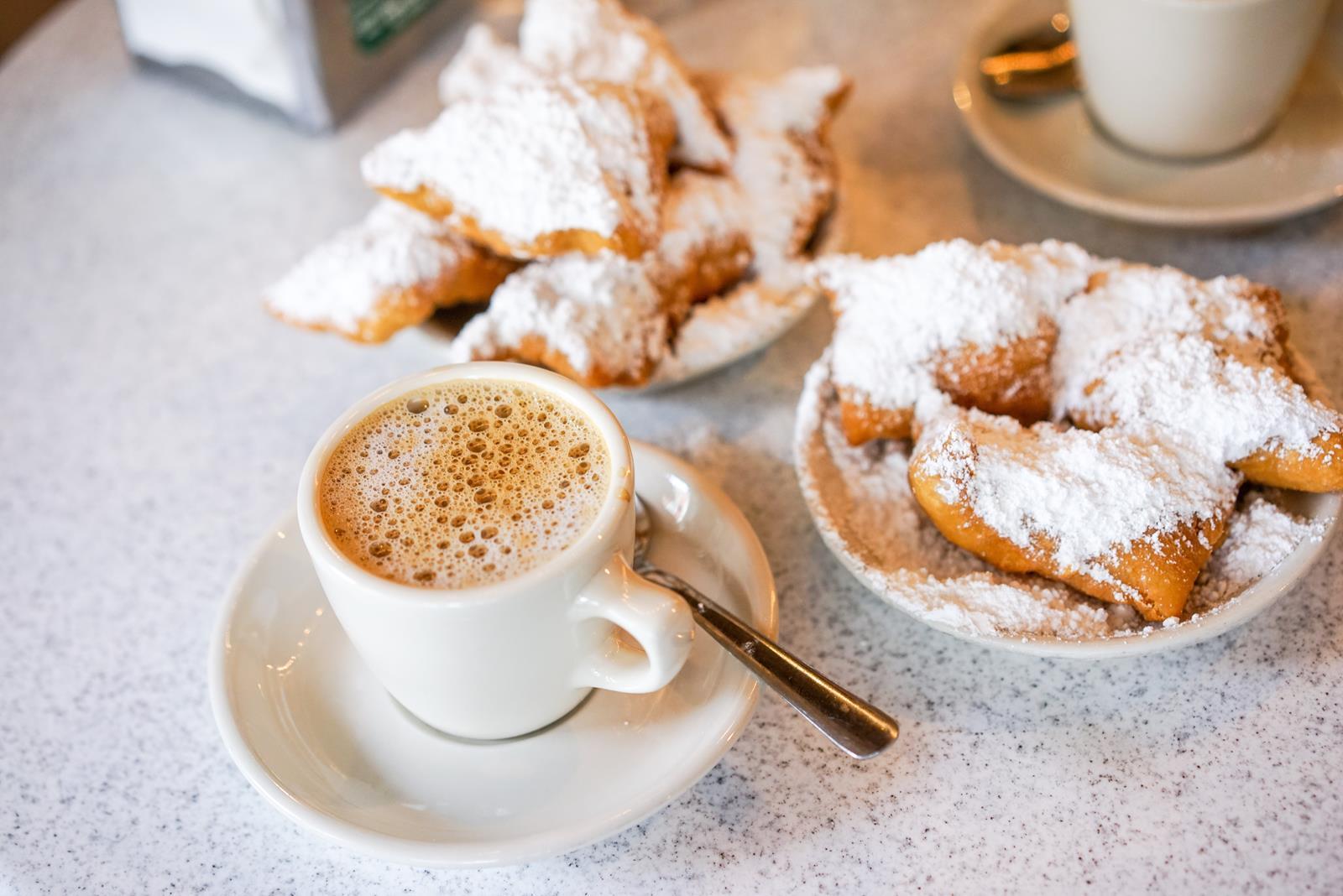 "Our complimentary service will help you and your family plan a local or destination reunion in New Orleans. Before you choose your dates, let us check the special events and exclusive convention calendar for you. We make the planning easy and remove the additional stress from the reunion planner."
– Rachel Funel, Account Executive, New Orleans & Company
Browse below for some family-friendly additions to your itinerary
Why Reunite in New Orleans, LA
Highlights
More than 26,000 hotel rooms in a 2-mile downtown area
Walkable city and easy to navigate between hotels and the iconic French Quarter
Attractions like Mardi Gras World and activities like cooking classes and swamp tours
Delicious Cajun and Creole cuisine with thousands of restaurants
Live music venues at almost every corner
Tree-lined parks perfect for outdoor gatherings
Family-Friendly Dining Experiences in New Orleans
Crescent City Brewhouse
Crescent City Brewhouse is the only microbrewery located in the French Quarter of New Orleans. There are multiple reasons why this brewery is known as one of the best places to drink beer in NOLA: live jazz is performed every night, it hosts monthly exhibits of local art, and the festive atmosphere keeps locals and tourists coming back for more.
Website: crescentcitybrewhouse.com
Deanie's Seafood Restaurant
This award-winning restaurant is iconic for its huge servings of Louisiana-style broiled and fried seafood. Deanie's Seafood has three locations – French Quarter, Bucktown and Garden District – and a fresh seafood market where it offers up the catch-of-the-day. Along with its huge seafood platters, Deanie's also offers up classics like Stuffed Crab, Broiled Stuffed Flounder, or authentic Chicken & Sausage Gumbo.
Website: deanies.com
Oceana Grill
Oceana Grill is nestled between some of the French Quarter's most famous music venues and vibrant nightlife. Boasting the title for the best crab cakes and gumbo in the French Quarter, this restaurant is a favorite for both locals and tourists. For those unable to dine-in, Oceana Grill also offers quick and convenient delivery and pick-up services.
Website: oceanagrill.com
Tujague's Restaurant
Tujague's Restaurant, founded in 1865, is the third-oldest restaurant in the nation, having been around for 160 years. The restaurant's owners are keen on tradition, and their most time-honored offerings are the mint Grasshopper after-dinner drink, the broiled brisket, and shrimp remoulade. Both its brunch and dinner menus will satisfy your craving for plates that are unmistakably New Orleans.
Website: tujaguesrestaurant.com
Ready to find out more about how New Orleans can help plan your family trip or reunion?
Dooky Chase's Restaurant
Dooky Chase's has a rich and interesting history that is highly trafficked by politicians, musicians, artists and authors. A hub for New Orleans culture, it is one of the premier restaurants to experience authentic Creole cuisine that has been perfected since the restaurant's founding in 1941. During the week, Dooky's offers a lunch buffet that changes daily, but features staples like red beans and rice and Poor Boys. On Friday and Saturday nights, their dinner menu features favorites like Shrimp Clemenceau, Chicken Creole, and Oyster Norman.
Website: dookychaserestaurants.com
Family-Friendly Attractions in New Orleans
City Bus Tours
If it's your first time visiting the Big Easy, the best way to get acquainted is through one of many city bus tours that are offered. This is especially ideal for large groups and families, providing comfort and easy transportation between some of the city's most famous landmarks. City Sightseeing Bus Tours, Hidden History Tours, Mardi Gras Mambo Tours, and Civil War Tours are some of the many options available.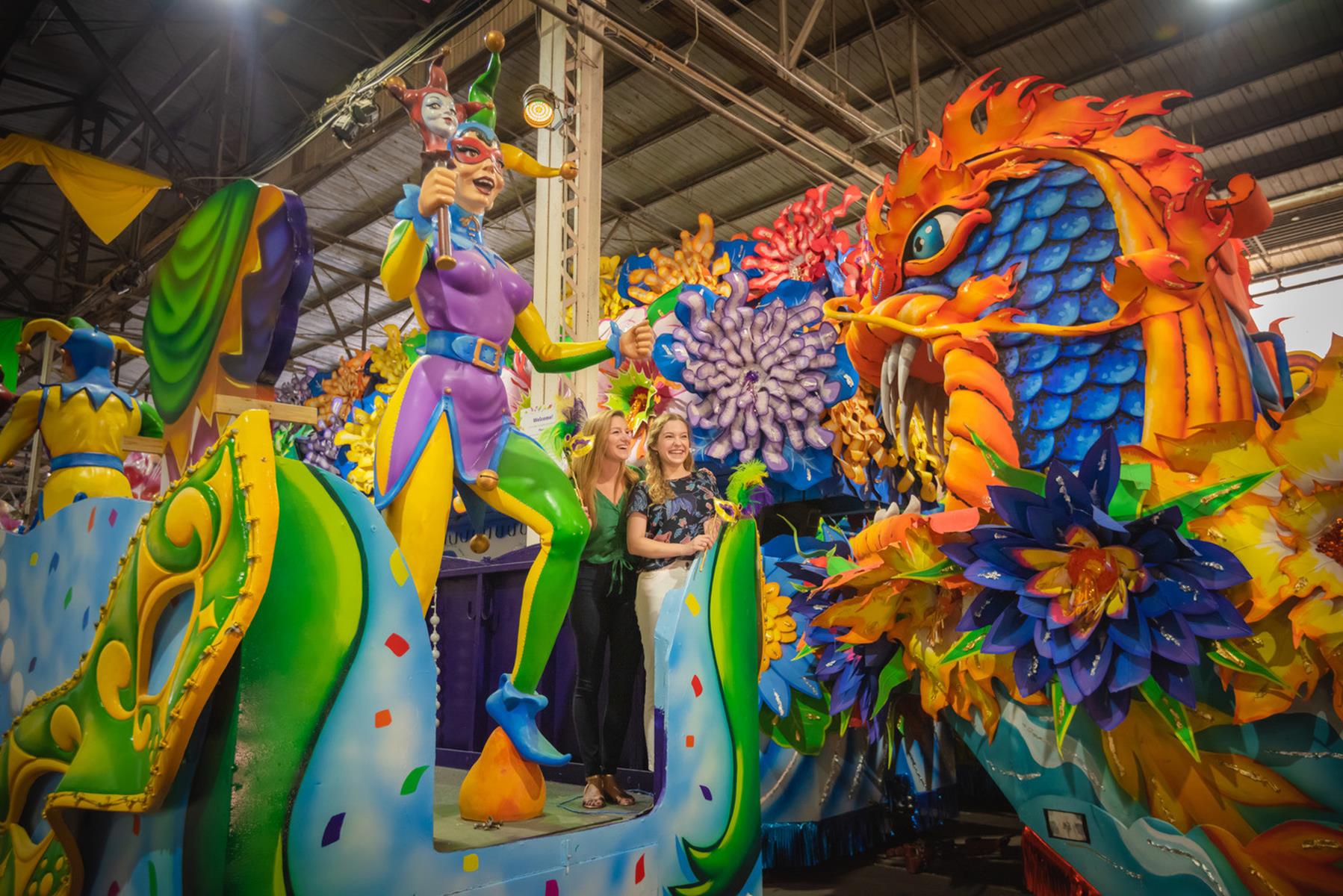 Mardi Gras World
Mardi Gras World offers visitors a unique behind-the-scenes look into the town's most famous holiday celebration. The tours will give you an overview of the history of Mardi Gras along with an up-close view of the Mardi Gras floats being built for the upcoming year's celebration. In addition, Mardi Gras World offers team-building exercises like Mini Float Building and a Mask-Making Workshop. They also offer a free shuttle service that will pick you up from locations downtown and in the French Quarter.
Website: www.mardigrasworld.com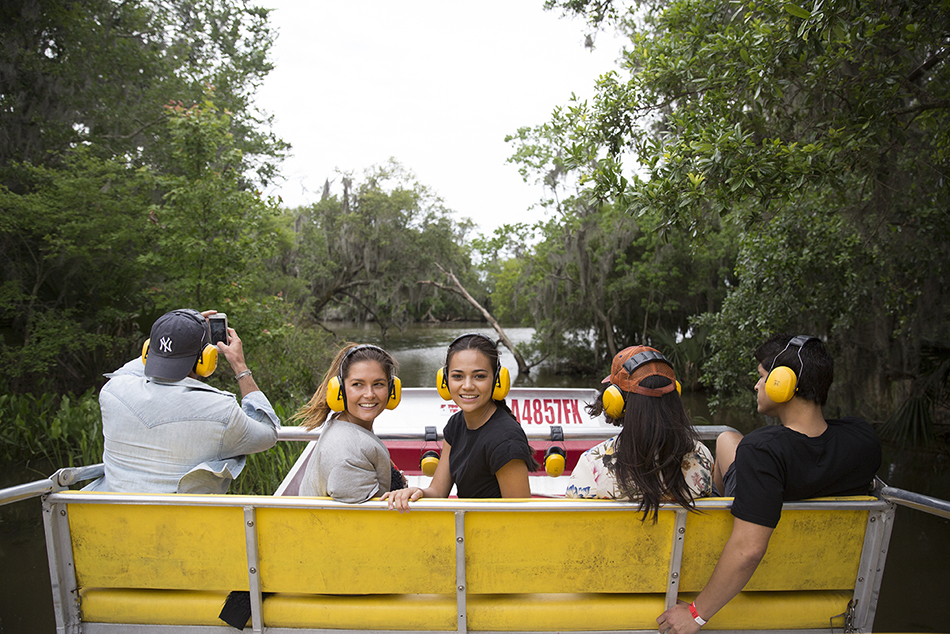 Swamp Tour
Just a short drive outside of New Orleans' city limits and you come face to face with an expanse of swamplands. There are many different touring companies that help your group explore the swamps in a number of different ways. New Orleans Pedal Barge is perfect for +21 groups, offering a BYOB drinking experience while on your exploration of the bayou. The Insta-Gator Alligator Ranch is perfect for visitors who want an up-close experience with the replies that call New Orleans their home. If seeing them isn't enough, Insta-Gator allows visitors to hold, wrestle, and feed the alligators. Admire NOLA is another notable tour company that offers guided kayak tours through the swamps.
Audubon Zoo
Located in historic Uptown New Orleans, Audubon Zoo is regularly ranked as one of the Top 10 zoos in the country. This is in part due to the award-winning exhibits of animals native to the bayou. The Louisiana Swamp and Jaguar Jungle habitats showcase the native biodiversity of Louisiana and demonstrate how these animals have been impacted in the wild by human interaction. If you visit New Orleans during the summer months, take the kids to Audubon's Cool Zoo: a waterpark that includes slides, a lazy river, and a splash pad.
Website: audubonnatureinstitute.org/zoo
Ready to find out more about how New Orleans can help plan your family trip or reunion?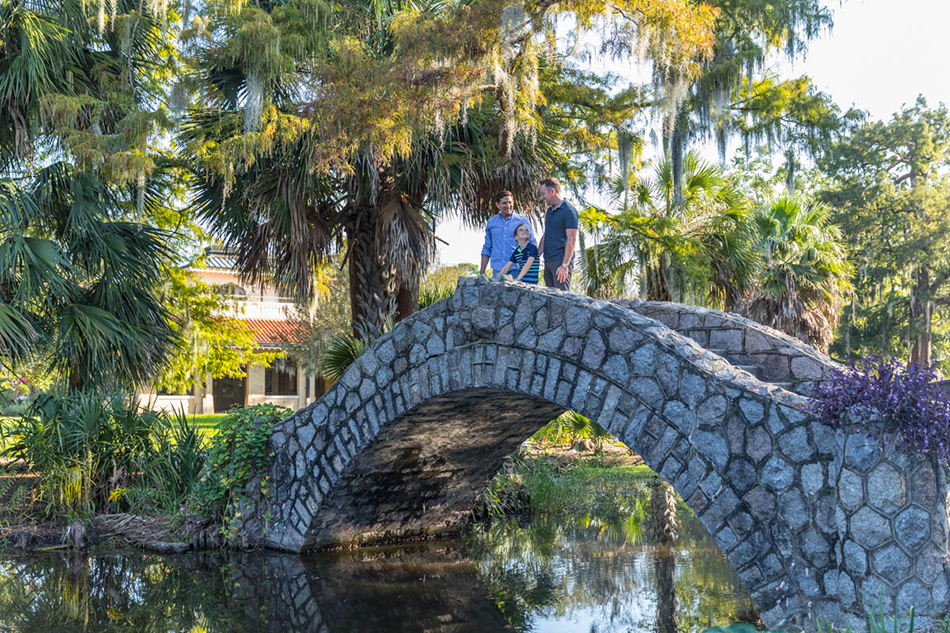 City Park
City Park consists of over 1,300 acres of public land located on the north side of the city. The park includes an expansive Botanical Garden, the Besthoff Sculpture Garden, the Carousel Gardens Amusement Park, and much more. During the warm months, there are often hundreds of concerts and outdoor events hosted here. While exploring City Park, it's a perfect time to stop by Café Du Monde, known for its legendary beignets and Cafe au Lait.
Website: neworleanscitypark.com
Family-Friendly Accommodations in New Orleans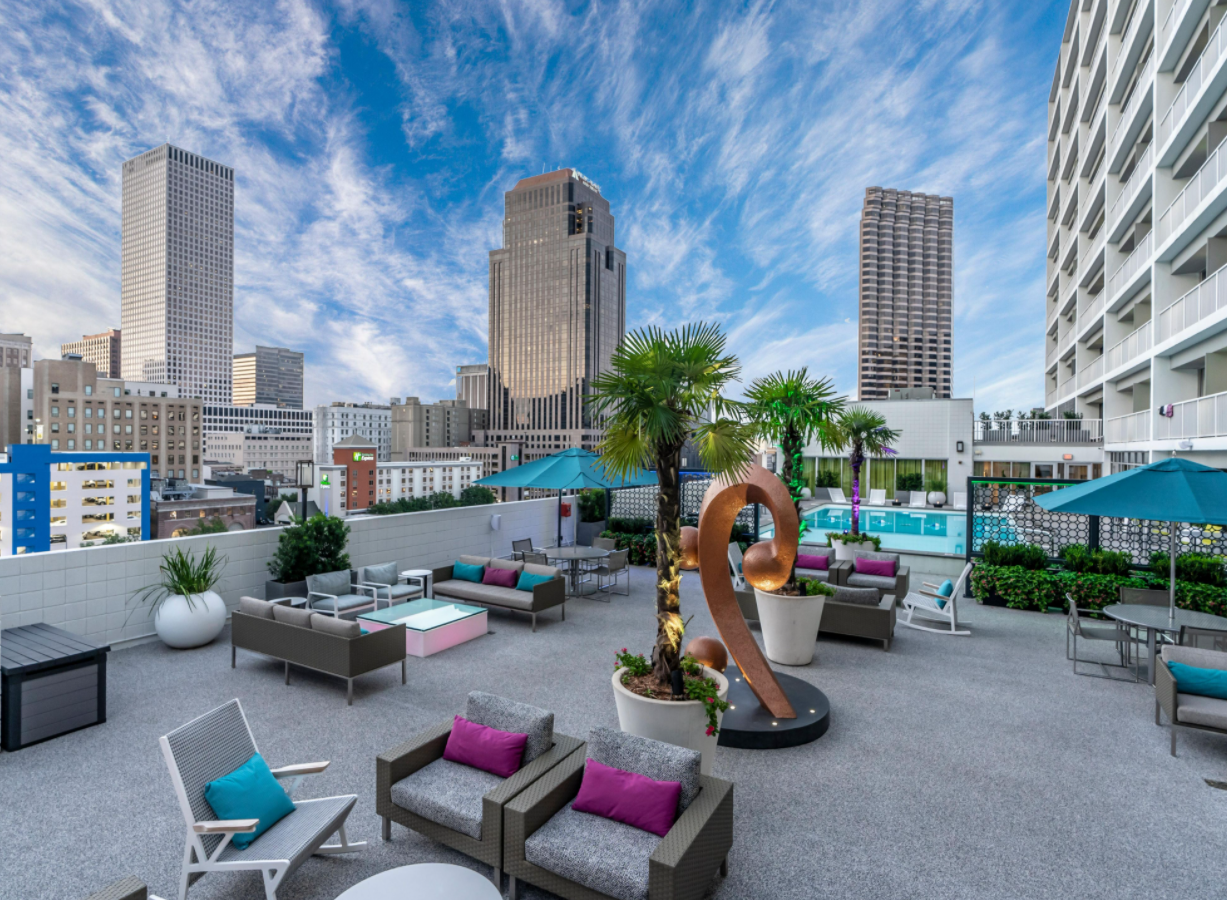 Holiday Inn Downtown Superdome
Located in the heart of New Orleans' Central Business District, this Holiday Inn is conveniently located two blocks away from both the Mercedes Benz Superdome and the Smoothie King Center. The hotel also is a short distance away from the WWII Museum, Harrah's Casino and Audubon Zoo. The hotel's accommodations include a rooftop pool deck, the Streetcar Restaurant, and Clarinet Cocktail Lounge. For private meetings and events, the largest room at the Holiday Inn can accommodate up to 170 guests.
Website: hi-neworleans.com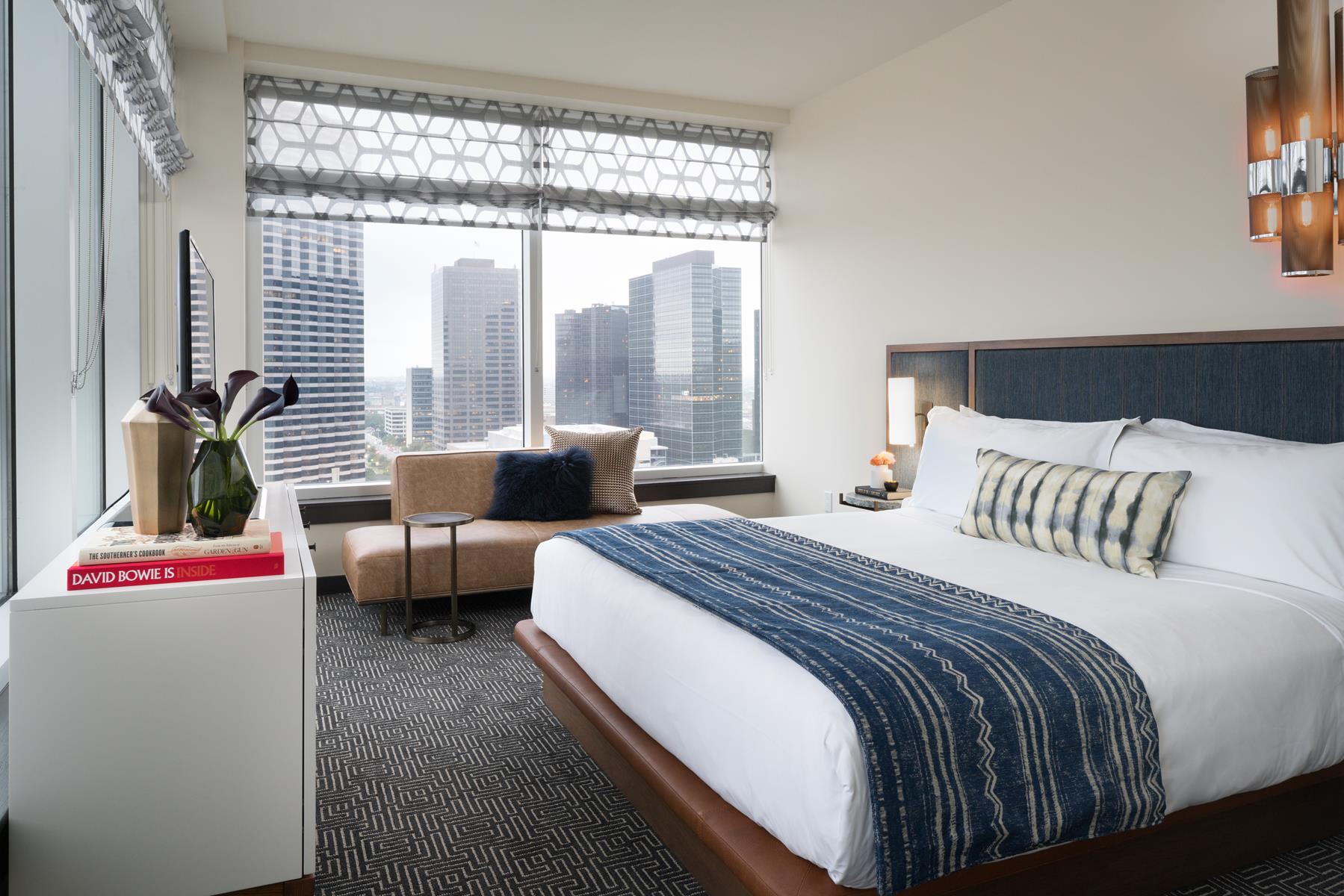 The Troubadour
The Troubadour Hotel is a luxurious boutique hotel located just a few blocks from the theater district and French Quarter. The Troubadour incorporates a uniquely modern take on classic southern charm, seen in the interior design and the in-house restaurant Jayne. The hotel offers multiple meeting and event rooms for all of your networking and entertaining needs during your stay.
Website: thetroubadour.com
Hampton Inn New Orleans Warehouse District
This Hampton Inn location is ideal for groups traveling to the city for conventions. The hotel is located just across the street from Ernest N. Morial Convention Center but is also a short car ride away from all the essential downtown attractions. The Hampton Inn offers free hot breakfast, or you can choose from an array of restaurants located nearby. The hotel's rooms can be combined to accommodate an event with up to 288 people.  
Website: hilton.com/en/hotels/msylahx-hampton-suites-new-orleans-convention-center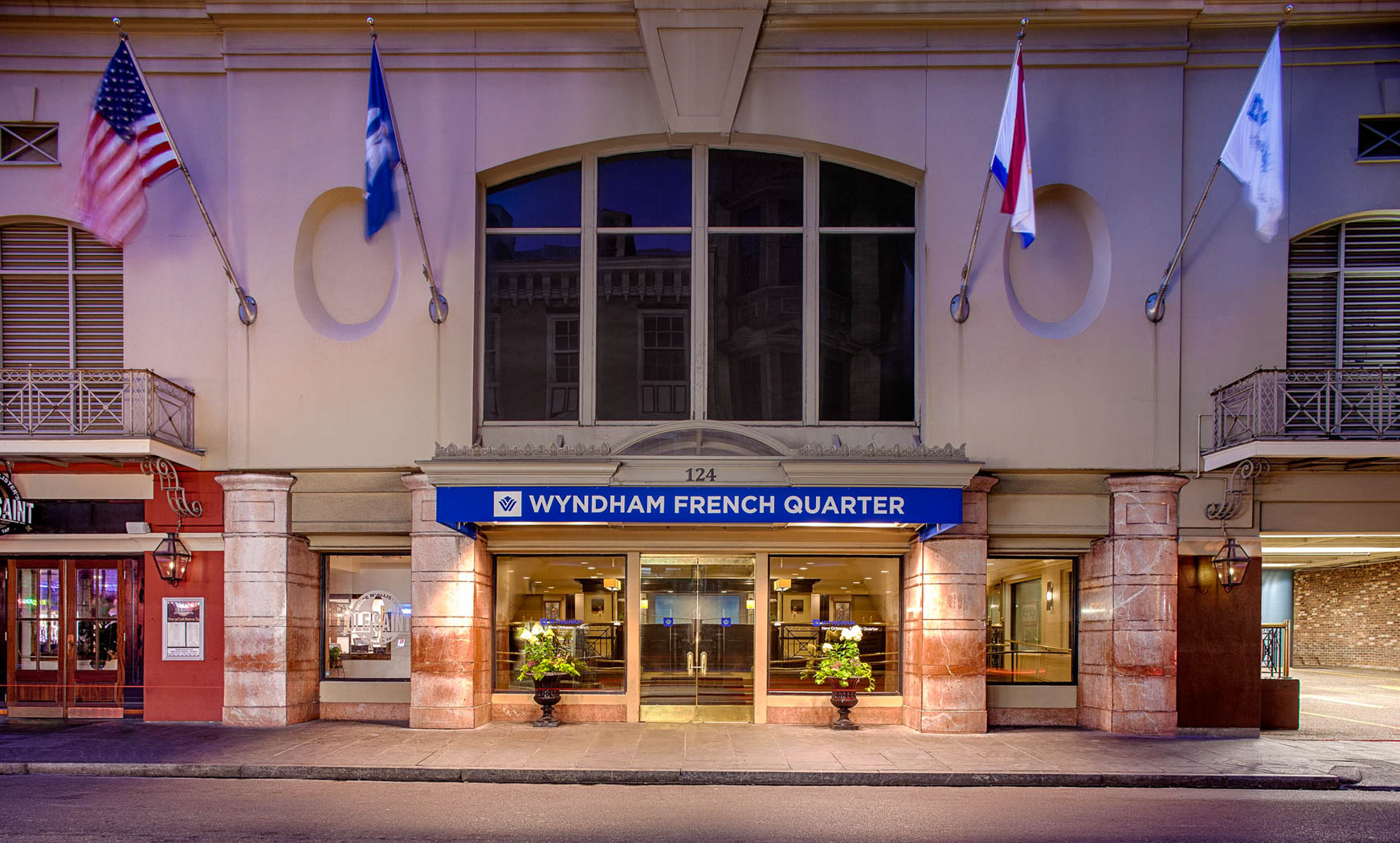 Wyndham New Orleans French Quarter
Wyndham New Orleans is located just minutes away from the city's Musical Legends Park, Bourbon Street, and Jean Lafitte National Historical Park. Its rooms have all the amenities to make yourself at home while providing over 2,000 square feet of event facilities.
Website: wyndhamfrenchquarter.com
Ready to find out more about how New Orleans can help plan your family trip or reunion?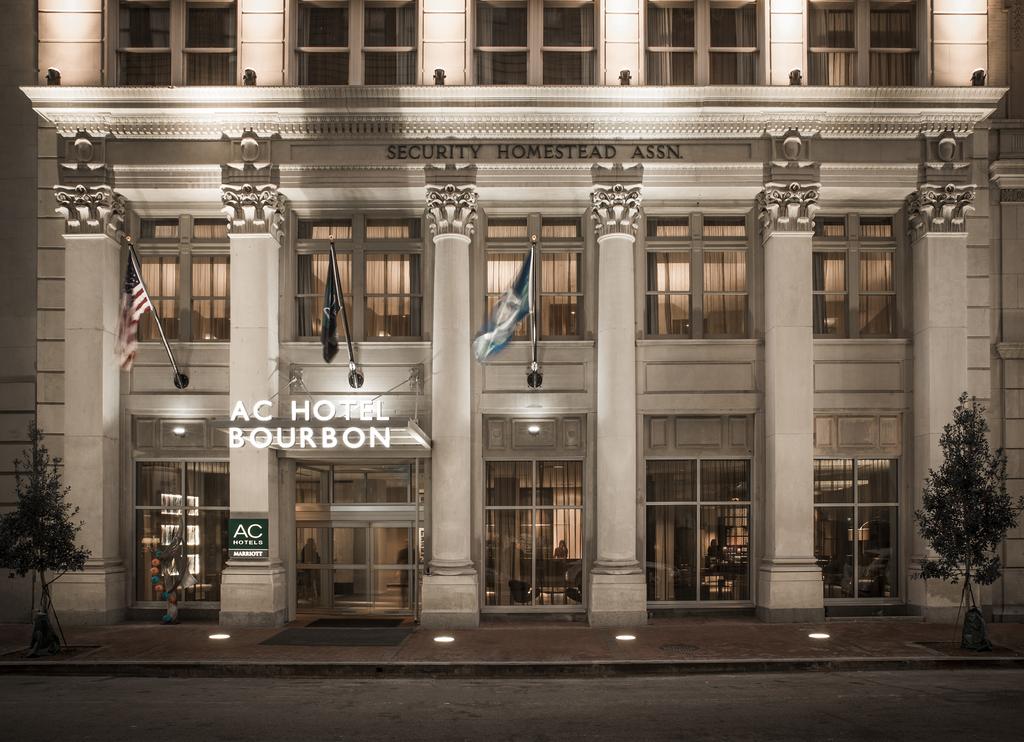 AC Hotel by Marriott
AC Hotel is located in the French Quarter: an ideal location to get to all the city's iconic travel destinations. The historic building that houses the hotel has been updated with all the modern luxuries to make your group's stay as comfortable as possible. The hotel also offers six event rooms, from meeting spaces to ballrooms, that can host up to 168 people. During your stay, stop by AC Kitchen or AC Lounge to experience their take on contemporary Southern charm.
Website: marriott.com/hotels/travel/msyac-ac-hotel-new-orleans-french-quarter/
Family-Friendly Venues in New Orleans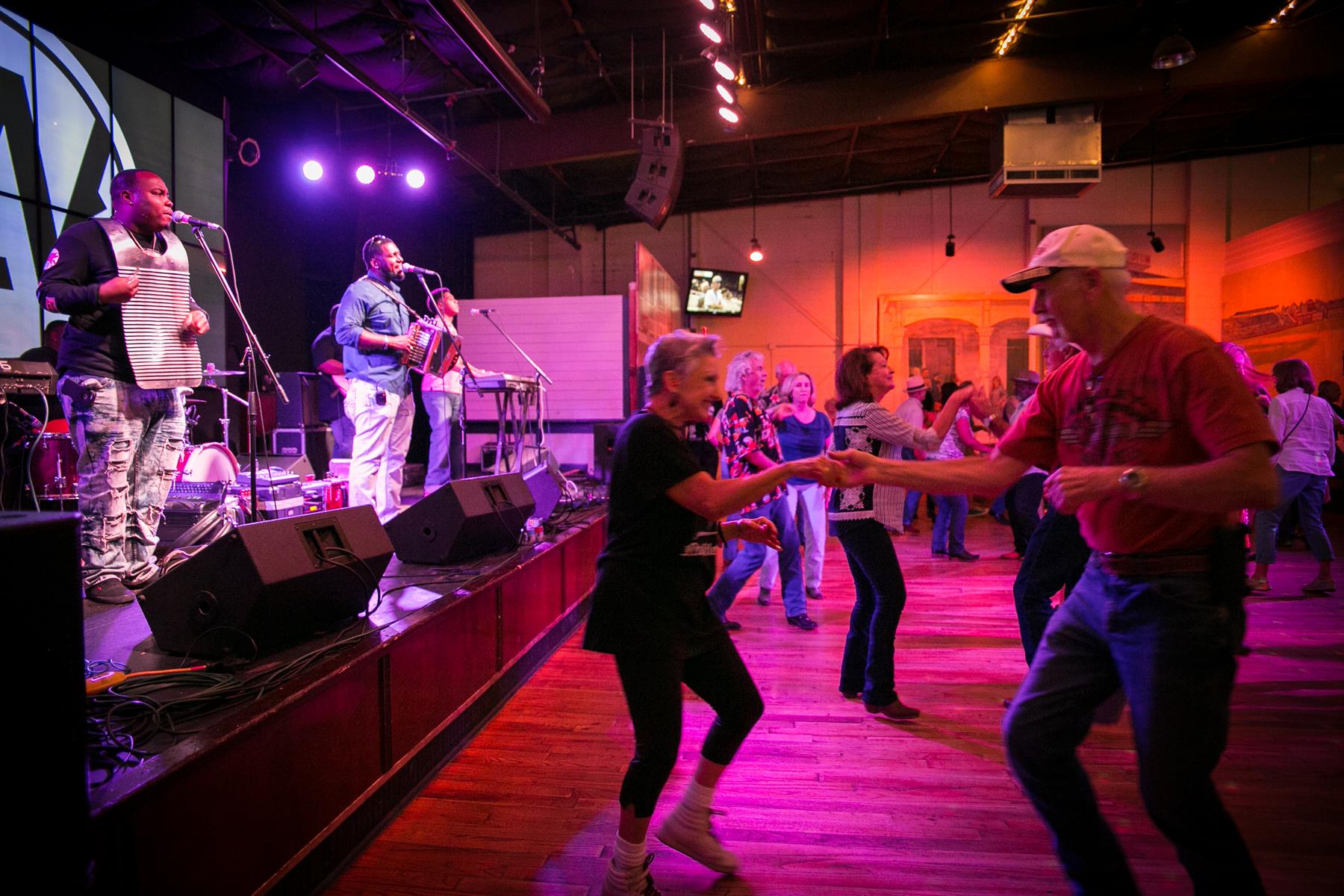 Rock N' Bowl
Rock N' Bowl is one of New Orleans' most unique live music venues. It combines a bowling alley and a music club with jazz and zydeco musicians in one high-energy venue. Rock N' Bowl has multiple special deals for those wanting to plan a group event. Their party packages range in prices depending on the drink and food offering you group would like available and how long you would like to reserve the bowling alley.
Website: rocknbowl.com
Mother's Restaurant Next Door
Connected to Mother's Restaurant is Mother's Next Door, which consists of a banquet hall and a dining room that, when combined, can host up to 380 guests. Parties can choose from a number of Mother's favorites to serve buffet-style, including its famous ham, and choose between a number of bar packages.
Mississippi River Riverboats
Get a feel for what puts the "crescent" in Crescent City with the unique perspective a Mississippi Riverboat provides. Float down the Mississippi River while dancing to live music with your group and dining on delicious New Orleans cuisine. Let the city's skyline provide an exquisite backdrop for your family photos.
Napoleon House
To experience the Old World of New Orleans that exudes European style, consider the Napoleon House located in the French Quarter. For parties less than 300, the 2nd-floor suite is perfect for cocktail parties, reception, and weddings. For larger parties, planners can include the first-floor patio and the bar at an additional charge.
Website: napoleonhouse.com
Ready to find out more about how New Orleans can help plan your family trip or reunion?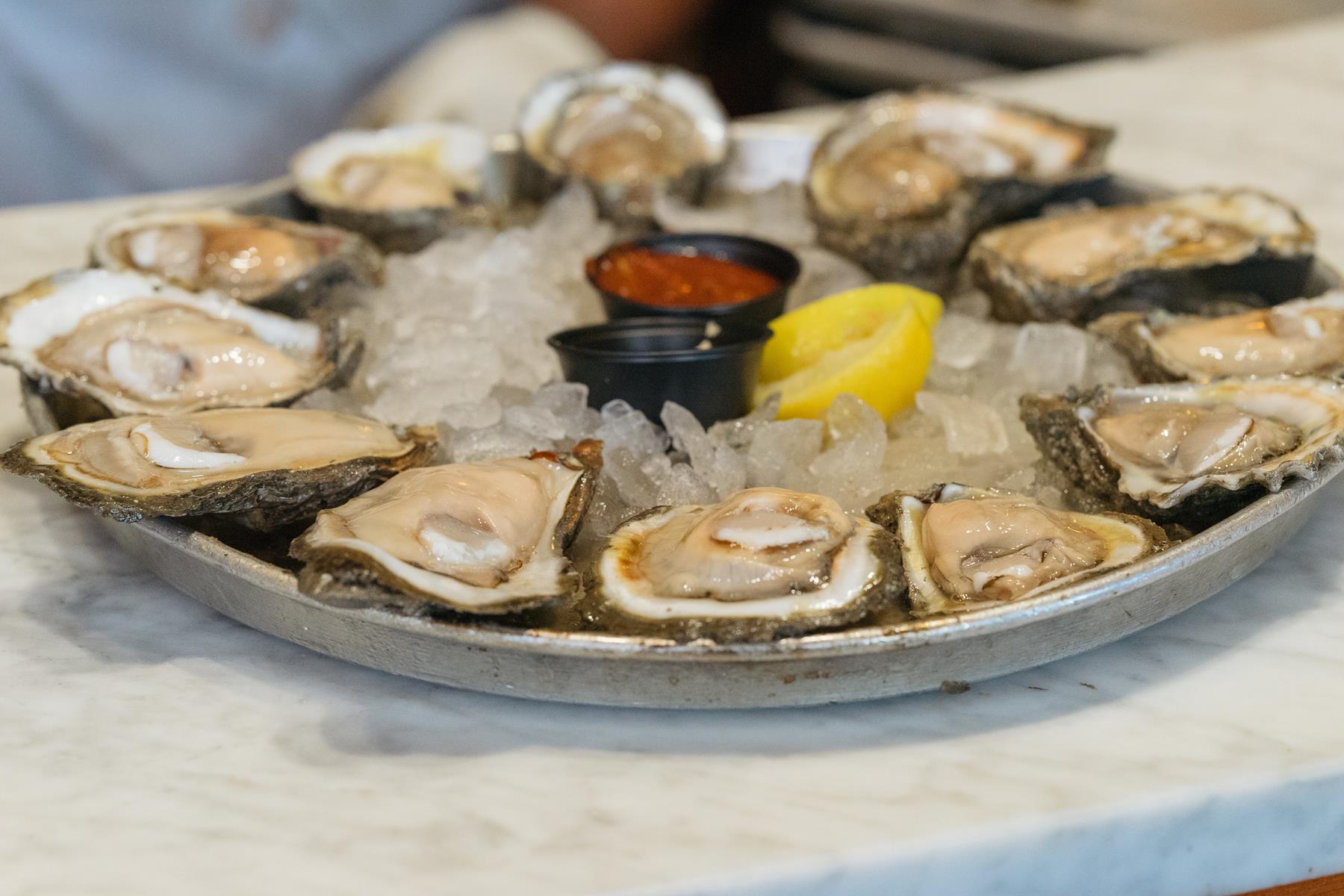 Acme Oyster House French Quarter
Acme Oyster House offers an abundance of NOLA seafood classics, including a whole section of the menu dedicated to different types of Po-Boys. A group can either reserve the entire restaurant for larger events up to 200 people, or Acme's Reef Room can accommodate smaller parties of up to 130 guests. The Reef Room also offers a beautiful private balcony with an amazing view.  
Website: acmeoyster.com/french-quarter
What are you waiting for?
Let Destination Reunions help you plan the perfect reunion.
OLIVIA CELATA
Tourism Sales Account Executive
Email: OCelata@NewOrleans.com
Phone: 504-566-5065