Ocean City, Maryland
The sun, sand and surf are the perfect elements for a family-friendly reunion. With a 10-mile long sandy shoreline, Ocean City, Maryland is the ultimate beach getaway.
Request Info
The fun never ends in Ocean City where the beach and boardwalk are the center of activity with restaurants and shopping adding to the exuberance
Ocean City, Maryland combines the fun of a beach resort with local sights and experiences. Whether on water or land, families can enjoy a host of activities from going fishing and boating together to playing golf on 17 surrounding courses and having fun at multiple amusement parks. The beach is what it's all about in Ocean City with 10 miles of clean, soft sand edging the Eastern shoreline. Time spent on the beach with family are what generational memories are made of in Ocean City.
There's never a dull moment on the Boardwalk, which is dotted with shops, game arcades, haunted houses, food vendors and restaurants. Grab some funnel cake and caramel corn while strolling down the Boardwalk or choose to sit down and dine at one of the many specialty seafood eateries that serve up fresh catches of the day. Ocean City has a smorgasbord of dining options with something to suit every palate.
For some high-octane fun, Jolly Roger Amusement Park has rides for all ages in addition to the Splash Mountain water park, two miniature golf courses with a jungle and treasure theme and go karting and racing at Speedworld. Trimper's Rides at the south end of the Boardwalk off the historic carousel as well as rides for the youngest to eldest of the family.
With lots of things to do, Ocean City offers endless fun that will have you returning to this favored beach destination over and over again
Ocean City has much to see and do beyond the beach. Located on the Boardwalk at the Inlet, the Ocean City Life Saving Station Museum has displays and exhibits related to storms, marine life, shipwreck finds and lifesaving in Ocean City. The Ocean City Center for the Arts houses a gallery with artworks by regional and local artists, a pottery studio, an art library and five working artist studios. The Harriet Tubman Visitor Center is a short drive and provides a moving experience of culture and history. The entire family can be amazed and enlightened at Ripley's Believe It or Not! With over 500 exhibits, illusions and interactive displays along with the Marvelous Mirror Maze and Ripley's Impossible Laserace exhibits.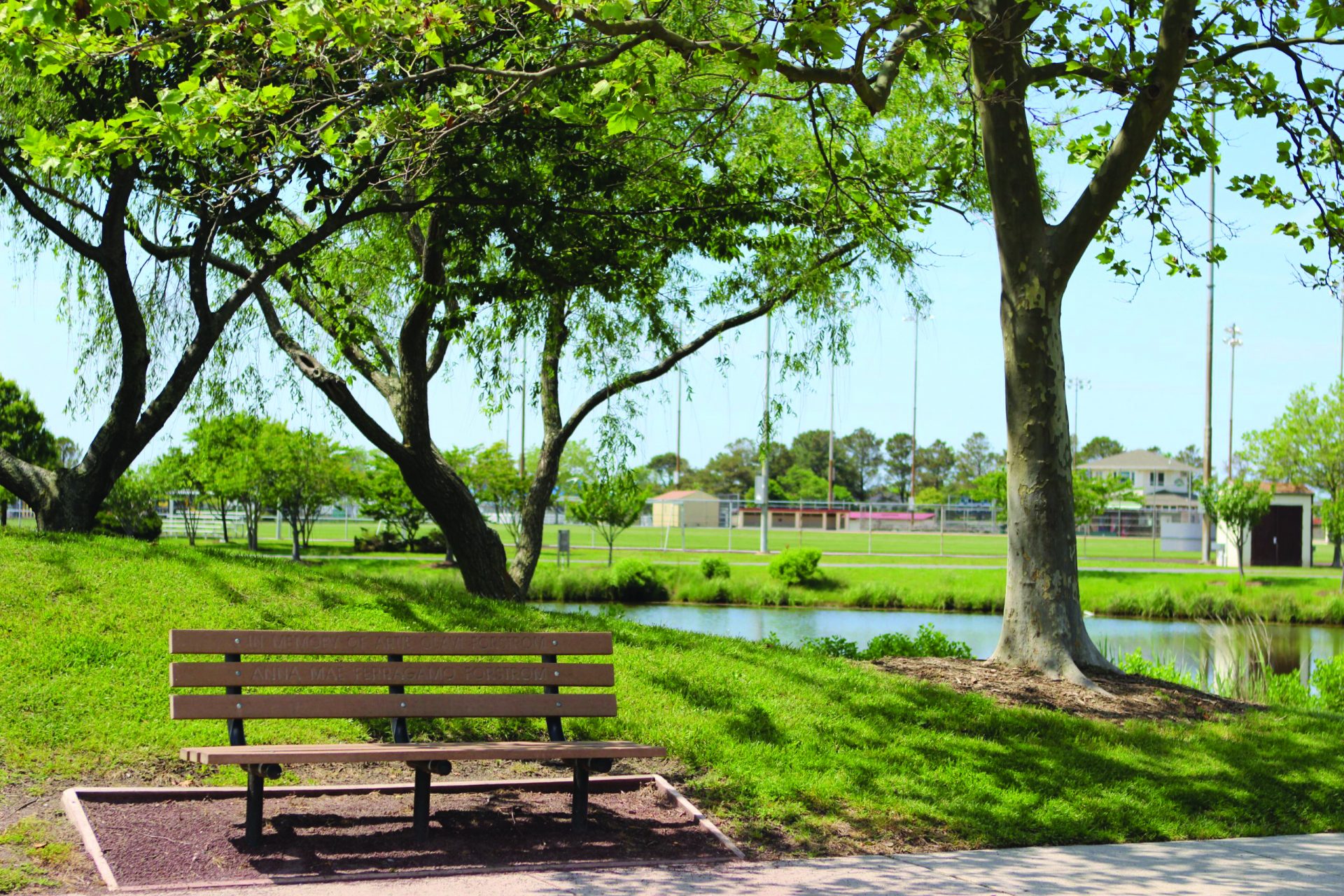 "Ocean City has a solid history of generation after generation visiting our beautiful beach and boardwalk. Many folks comment that they spent their youth here and now bring their grandkids. It is a natural place to spend family time".
– Norma Dobrowolski, Destination Sales Manager and Eastern Shore of Maryland native
Browse below for some family-friendly additions to your itinerary
Why Reunite in Ocean City, Maryland
Highlights
Centrally located within driving distance of about one-third of the cities on the East Coast
Lots of free family activities like movies and fireworks on the beach
A variety of accommodation including luxury hotels, budget inns, rentable condominium units and campgrounds
A lively Boardwalk with lots of entertainment and dining options
Year-round festivals and events like the Springfest, Sunfest, Winterfest of Lights and OC Air Show
Family-Friendly Dining Experiences in Ocean City, Maryland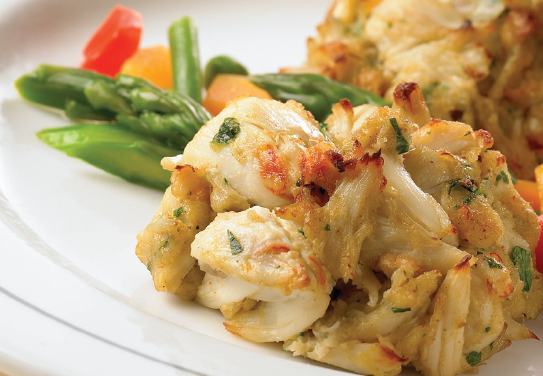 Phillips Seafood
The original Phillips, which opened in 1956, this restaurant is one of the most popular dining destinations in Ocean City. Phillips is complete with an extensive menu of classic seafood items including hard shell steamed crabs, peel and eat shrimp and crispy calamari. Phillips also has plenty of options for non-seafood lovers.
The Angler
With five generations of exceptional service, the Angler has been a family-owned and operated staple in Ocean City for more than 80 years. Enjoy oysters from the raw bar, seafood tacos, a fresh daily catch, seared scallops, seafood pasta and more. You can also savor The Angler's signature cocktails, drafts and domestic cans.
Website: angleroc.net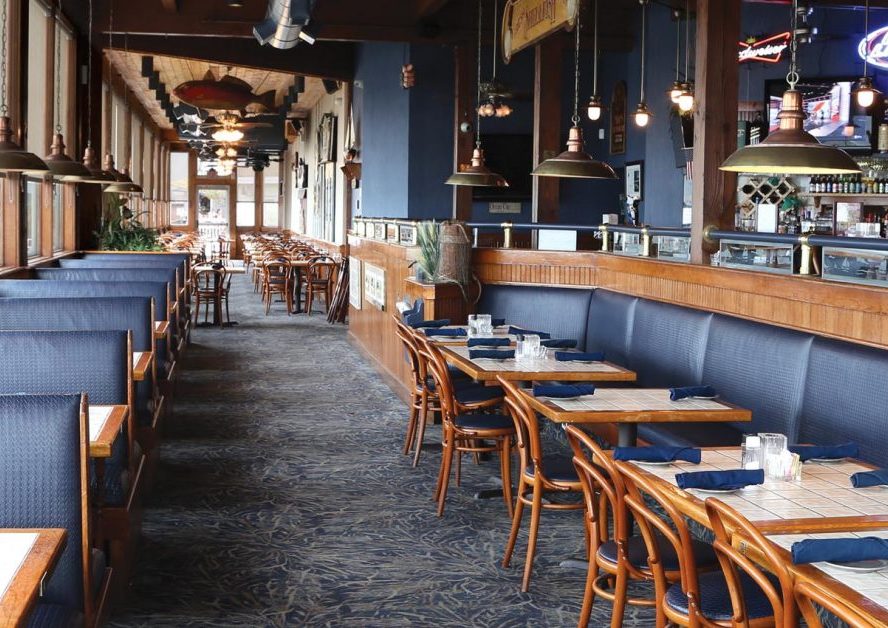 Harrison Harbor Watch
Established in 1984, Harrison Harbor Watch serves the freshest seafood, an award-winning raw bar, certified angus beef steaks, unlimited sides and a spectacular view overlooking the Inlet and Assateague Island. Guests can enjoy its famous oyster stew, clams harvested from Virginia waters and the Assateague Channel, and fish such as flounder, Mahi Mahi, swordfish and tuna.
Website: harborwatchrestaurant.com
Longboard
This casual surf-themed bistro is tremendously popular with locals and visitors. It has earned rave reviews for food, cocktails, service and ambiance. Accolades include Maryland's Best Burger and numerous "Best of" awards from Coastal Style Magazine and food competitions. The menu includes sandwiches and wraps, paninis, a roasted chicken cheesesteak, the aforementioned burger and more.
Website: longboardcafe.net
Ready to find out more about how Ocean City can help plan your family trip or reunion?
OC Foodie Tour
Get a taste of Ocean City's exquisite food with foodie tours. These three-hour culinary tours will tickle your taste buds with the city's distinctive flavors and you'll learn fascinating facts about the area and its history. Families can enjoy a variety of tours including a Historical Tour and Cruise, the Downtown and Boardwalk Tour and the Bay Hopper Foodie Tour.
Website: ocfoodietour.com
Family-Friendly Attractions in Ocean City, Maryland
Life Saving Station Museum
Explore the history of Ocean City and the role of the United States Life-Saving Service. The museum has a permanent collection that includes a video collection of the history of Ocean City, the history of the famous boardwalk and a cool collection of sands from across the world.
Website: ocmuseum.org
Talbot Street Watersports
Book a trip today on the Assateague Adventure Cruise, a 1.5-mile cruise that is fun for everyone; the OC Rocket, the fastest ride in Ocean City; the Duckaneer, a two-hour pirate ship cruise that takes place during the day or at sunset; and Happy Hooker Bay Fishing, featuring party fishing for the entire family.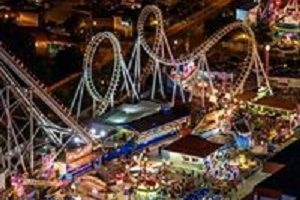 Trimpers Rides
Since 1890, Trimpers Rides of Ocean City is the oldest continuously family-owned and operated amusement park in the world. Trimpers has entertained millions of families with its array of rides including a Merry Go-Round, Haunted House, Tidal Wave coaster, The Big Wheel and other unique attractions.
Website: trimperrides.com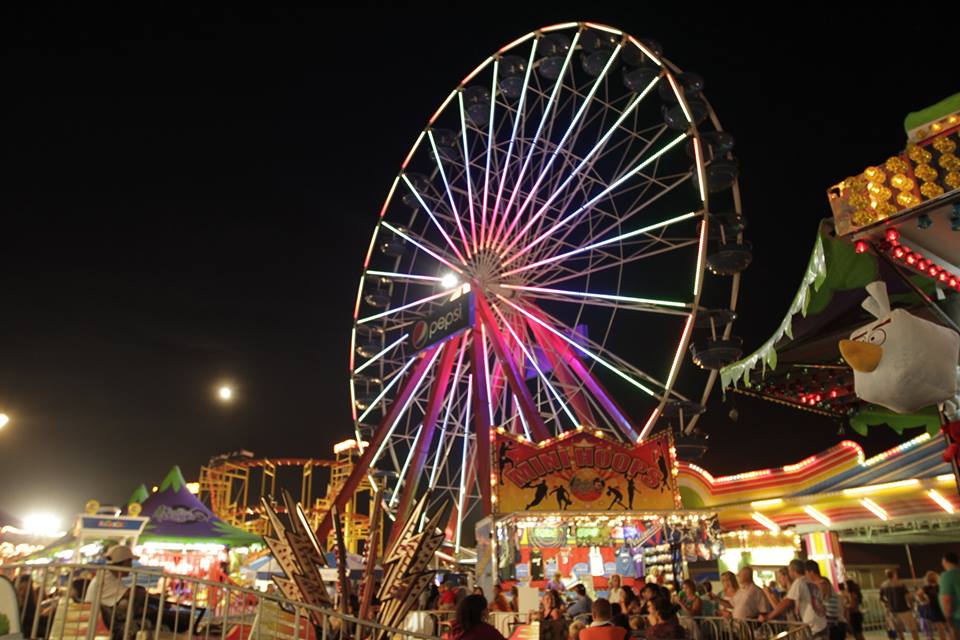 Jolly Roger Amusement Park
Jolly Roger Amusement Park is comprised of SpeedWorld, Splash Mountain, Jolly Roger Mini Golf, Jolly Roger at 30th Street and Jolly Roger at the Pier, providing guests with plenty to do. Race around the go-kart tracks at SpeedWorld, slip and slide down the waterslides at Splash Mountain or head to the Pier for rides, games and classic Thrasher's French Fries.
Website: jollyrogerpark.com
Ready to find out more about how Ocean City can help plan your family trip or reunion?
Frontier Town Western Theme Park
Visit this replica Western town circa 1880 and enjoy a Wild West Show, which features bank holdups, Native American dancing, gunfights and jailbreaks. Browse the quaint western gift shops, chow down in the town's eateries and lose yourself in the thick atmosphere of the Old West.
Website: westernthemepark.frontiertown.com
Family-Friendly Accommodations in Ocean City, Maryland
Quality Inn Boardwalk
Located on the Beach and Boardwalk with two pools overlooking the Atlantic Ocean, Quality Inn Boardwalk is a great place to relax and unwind. Offering modern amenities, spacious guestrooms and a unique beachfront location, the hotel is the ideal lodging for fun family vacations and relaxing getaways on the Maryland coast.
Website: qiboardwalk.com
Carousel Hotel and Condos
The Carousel offers two and three-bedroom direct oceanfront condominiums which have two full baths and a full kitchen with a washer and dryer. Featuring both an indoor and outdoor pool, a kiddie pool and a hot tub, the hotel also features a fitness center, game room, wi-fi, a patio bar, ice rink, a pirate ship for the kids and an oceanfront restaurant.
Website: carouselhotel.com/condos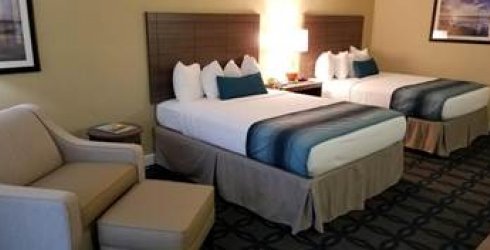 Best Western Plus
Convenience and comfort are top priority at the Best Western Plus, which is located midtown, one block to the beach and within walking distance of popular night spots such as Seacrets and Fager's Island. This smoke-free hotel has a restaurant on-site, a café, cocktail lounge, outdoor pool and each room has a microwave, cable/satellite TV and refrigerator.
Website: bestwesternplusoceancity.com
Ready to find out more about how Ocean City can help plan your family trip or reunion?
Francis Scott Key Family Resort
One mile from the beach and boardwalk and across from great shopping at the Tanger Outlets, Francis Scott Key Family Resort offers a family-friendly atmosphere. Featuring an outdoor Caribbean-themed pool, an outdoor Shipwreck Cove pool, an indoor Caribbean Key pool, a Pirate Ship Sprayground and a free miniature golf course, this resort will entertain your family for your entire stay.
Website: fskfamily.com
Family-Friendly Venues in Ocean City, Maryland
Northside Park
Ocean City's largest park facility, this 58-acre complex boasts two playgrounds, a picnic area, two piers, a gazebo, walking and jogging paths and a large building with a 14,200-square-foot gymnasium, kitchen community room, conference room, patio, sitting areas and a sports center annex with a 21,000-square-foot multi-sport arena.
Website: ococean.com/location/northside-park
OC Swim Call
This double decker party boat provides a festive experience and the beautiful scenery of Assateague Island. Enjoy a private boat party, a shared booze cruise, rent a private boat for an all-day adventure for you and your friends or take a sunset boat tour which offers incredible views.
Website: ocswimcall.com
Harriet Tubman Visitor Center
Opened in 2017, this visitor center educates visitors with exhibits that are informative, evocative and emotive. Outside of the center is a walking path through a legacy garden that offers a place for quiet reflection and meditation. The 17-acre park is adjacent to the Blackwater National Wildlife Refuge and is also home to a 2,600-square-foot open air picnic pavilion with a stone fireplace and serving area.
Website: ococean.com/location/Harriet-Tubman-Park-and-Visitor-Center
Assateague Island Tours
Escape the crowds and enjoy a day or evening trip to the beach on Assateague Island off road. From relaxing to surfing, Assateague Island Tours provide an opportunity to experience a part of the island that is secluded, tranquil and truly one of a kind.
Website: assateagueislandtours.com
Ready to find out more about how Ocean City can help plan your family trip or reunion?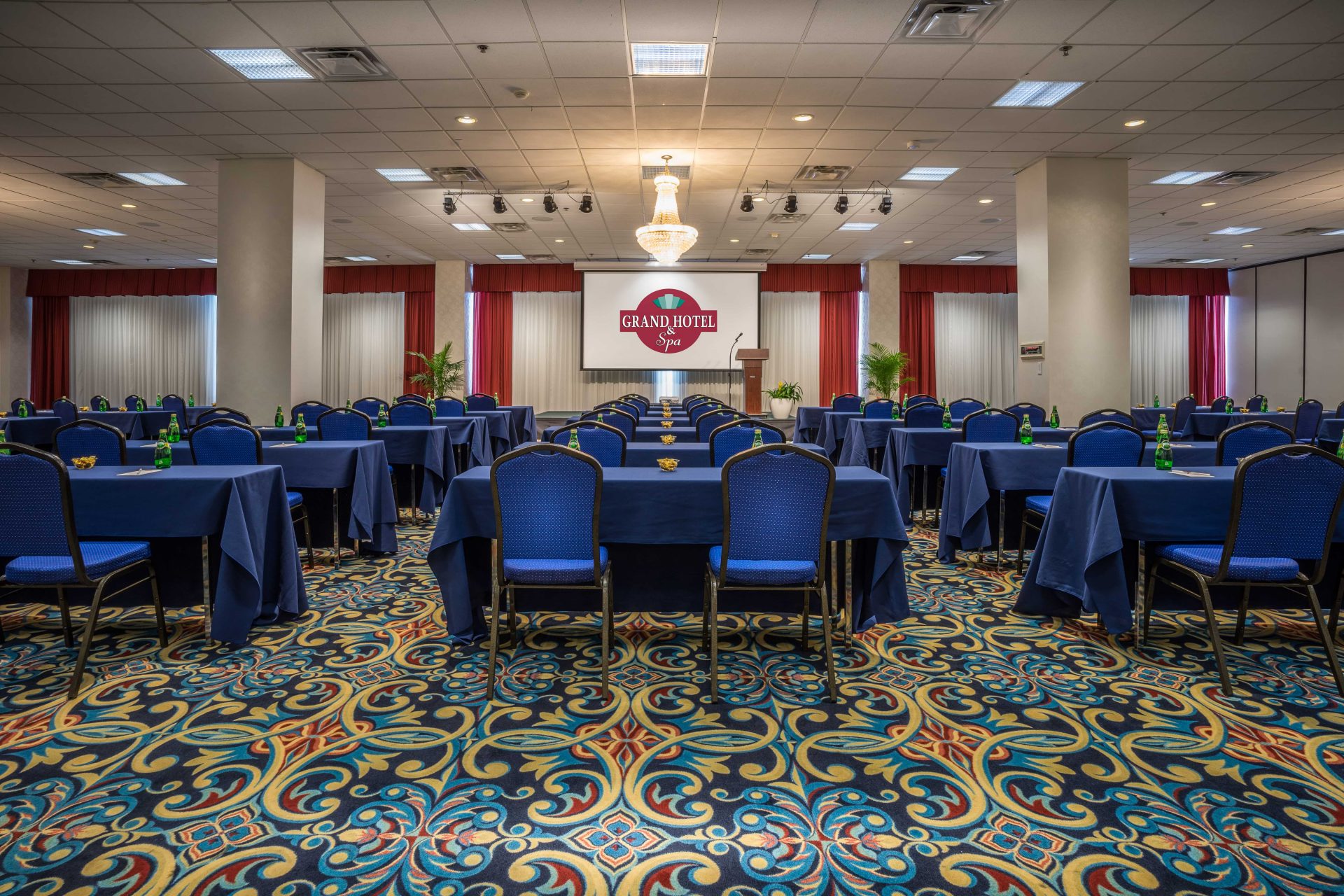 30 Hotels with Event Space
Ocean City is home to 30 hotels with event space that are perfect for a vacation getaway. With oceanfront rooms just steps from the sand and bayside options with spectacular views, Ocean City has the perfect hotel, motel or B&B for your family.
Website: ococean.com
What are you waiting for?
Let Destination Reunions help you plan the perfect reunion.
[optin-monster-shortcode id="q1sgahhckfmijbeuptyd"]
Norma Dobrowolski
Destination Sales & Marketing