Mississippi
There's always something new to discover in Mississippi. From exciting outdoor activities to inspiring indoor attractions, make memories to last a lifetime.
Request Info
Ready to make memories? Mississippi is the perfect spot.
Begin your reunion in the city of Jackson by visiting the Museum of Mississippi History and Mississippi Civil Rights Museum. Known as the Two Mississippi Museums, they offer insight into the state's storied past. With more than 22,000 displays that include artifacts, photographs, videos and exhibits, visitors can travel back in time to learn more about the impact Native Americans had on the state and hear the stories and music of activists jailed during the Civil Rights Movement.
Also in Jackson, the award-winning Mississippi Children's Museum is a great place for curious minds to explore. Spanning more than 50,000 square feet, creative interactive exhibits focus on STEAM (science, technology, engineering, art and math), health and nutrition, and Mississippi history. 
In Meridian, the Mississippi Arts and Entertainment Experience, also known as The MAX, celebrates Mississippi's arts and entertainment industries. This immersive, interactive experience educates visitors about Mississippi's creative legends, such as Elvis Presley, Morgan Freeman and John Grisham, while inspiring the next generation of artists.
Families also will be thrilled to see the variety of aquatic life at the Mississippi Aquarium in Gulfport. With 12 fresh and saltwater habitats and more than 200 species of fish, the aquarium offers experiences like a behind-the-scenes walking tour and the popular SeaTREK® Diving Experience, an underwater adventure that allows guests to get up close and personal with marine life like sharks, stingrays and sea turtles. 
Elvis Presley fans can have a rocking time in Tupelo, where the King of Rock 'n' Roll was born and lived until he was 13 years old. The Elvis Presley Birthplace historic site includes a museum, a chapel and a church building where the Presley family worshipped.
Continuing on the music trail, the B.B. King Museum and Delta Interpretive Center in Indianola tells the story of King's life and music, keeping with its mission "to empower, unite, and heal through music, art and education, and share with the world the rich cultural heritage of the Mississippi Delta."
Rich Hospitality Heritage
Mouthwatering Southern Cuisine
Music, history, culture, art and food blend perfectly in Mississippi
Mary Mahoney's in Biloxi promises an upscale and elegant meal in one of the South's most unique restaurants where, for 50 years, presidents, dignitaries, celebrities and millions of others have experienced its legendary cuisine. A local landmark built as the Armour Smokehouse in 1906 and now The Iron Horse Grill, this iconic Jackson restaurant offers Southern-style pub fare and craft beverages along with live music for the whole family to enjoy. Established in 1870, Weidmann's in Meridian provides outstanding and affordable Southern cuisine in an historic setting.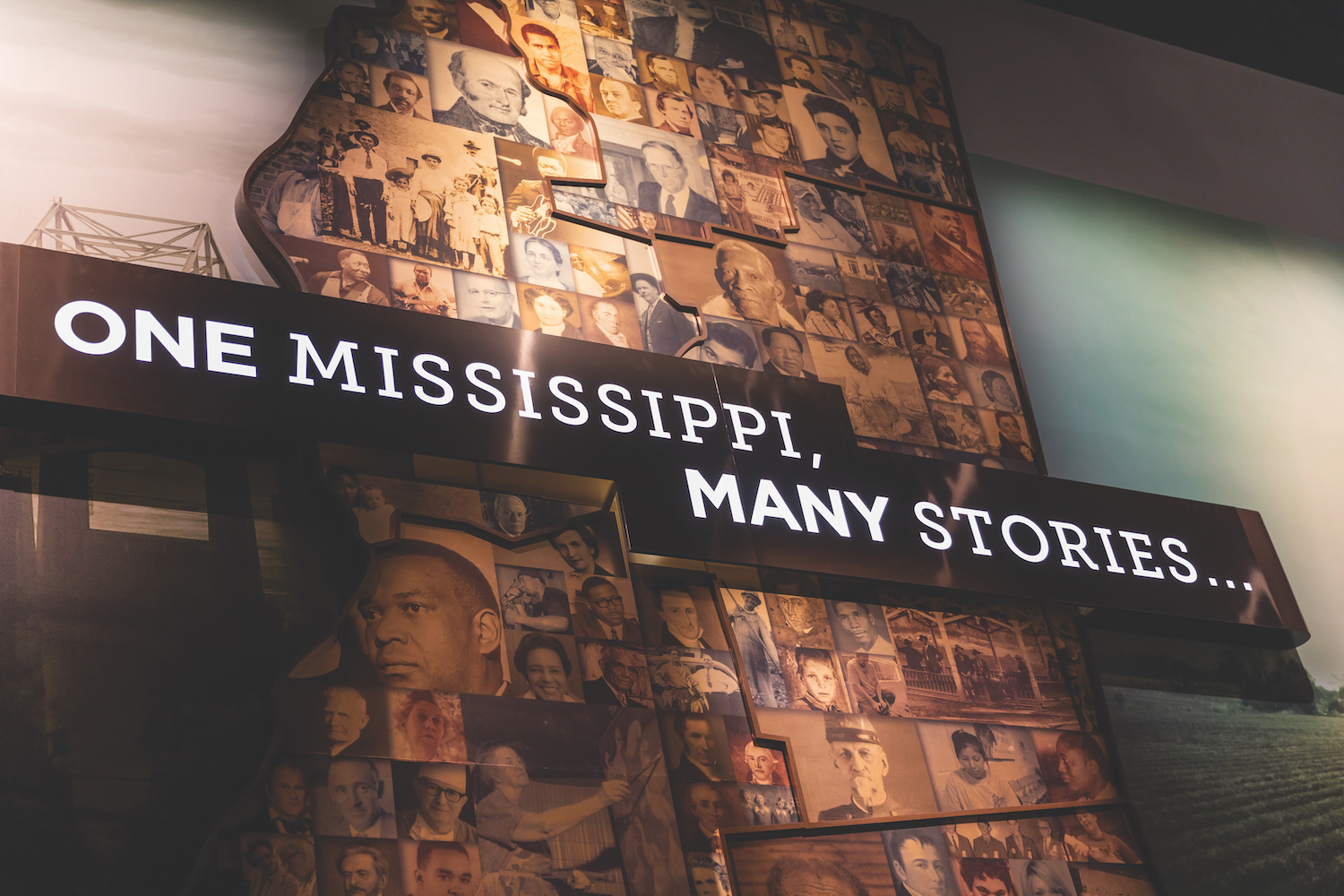 "To understand the world, you must first understand a place like Mississippi."
– William Faulkner
Browse below for some family-friendly things to do in Mississippi 
Why Reunite in Mississippi
Highlights
With temperate weather year-round, enjoy outdoor recreational activities like fishing, biking, hiking, kayaking camping, horseback riding and golf.

Mississippi is the "Birthplace of America's Music," with museums honoring the lives of legends like Elvis Presley and B.B. King.

Feast on classic Southern favorites and fresh seafood at locally owned eateries.

A historical treasure trove, learn about the civil rights movement in Mississippi.
Family-Friendly Dining Experiences in Mississippi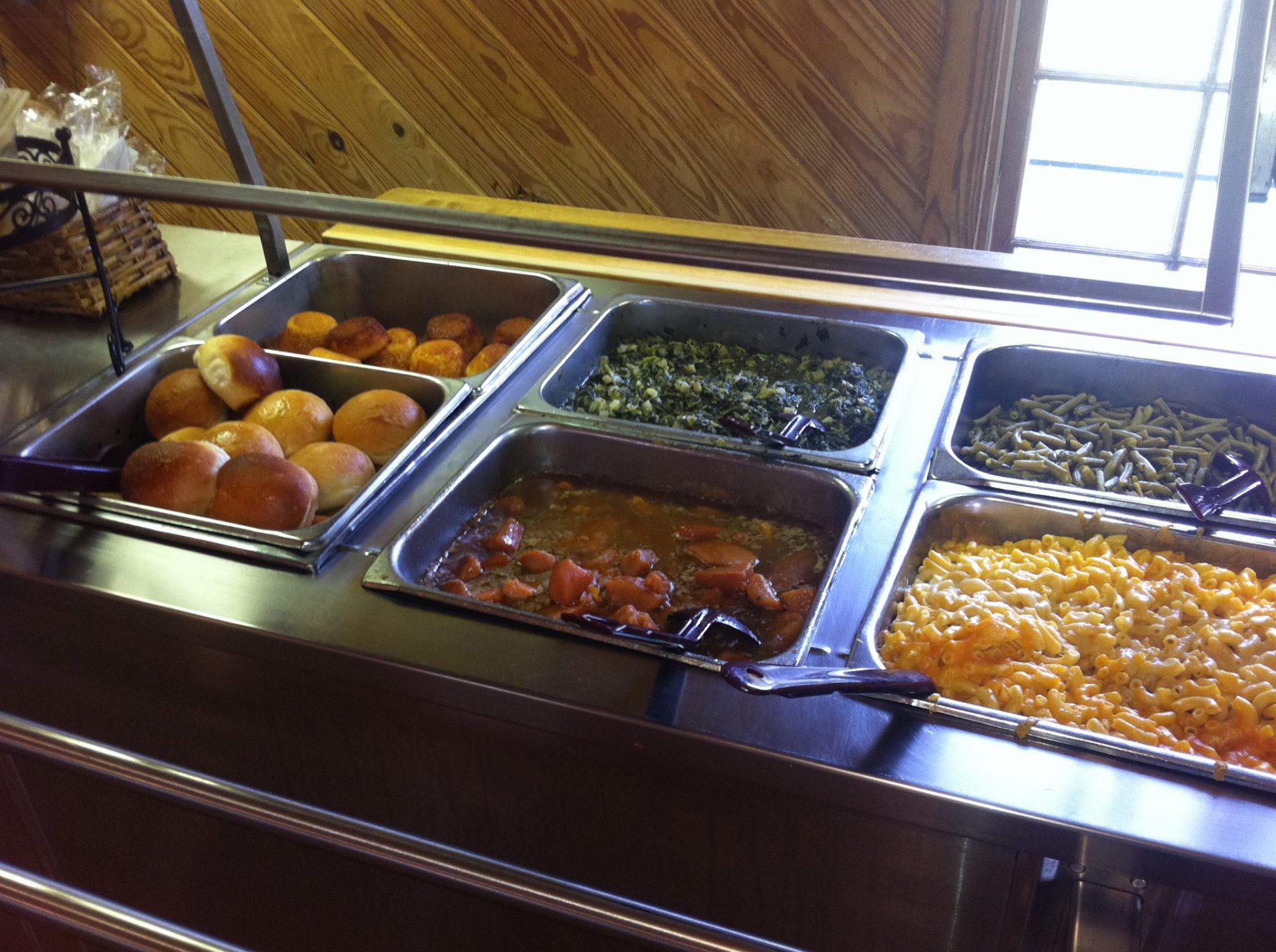 George's Museum Café – Jackson
A great spot to get together with family and friends, George's Museum Café has been open since 1948. This venerable café is renowned for its comfort food, including fried catfish and hushpuppies, jambalaya, fried chicken, black eyed peas, and a variety of pies including apple, pecan, lemon, chocolate and sweet potato.
Website: facebook.com/georgesmuseumcafe
Walnut Hills – Vicksburg
Award-winning Walnut Hills serves famous Southern cuisine including fried chicken that was named Best Fried Chicken by Mississippi Magazine. Walnut Hills has been featured on Good Morning America and in such publications as Southern Living, 1,000 Places to See Before you Die, Saveur and Legends Magazine. Located in a handsome old house in an historic district since 1980, Walnut Hills is an ideal dining spot.
Website: walnuthillsms.com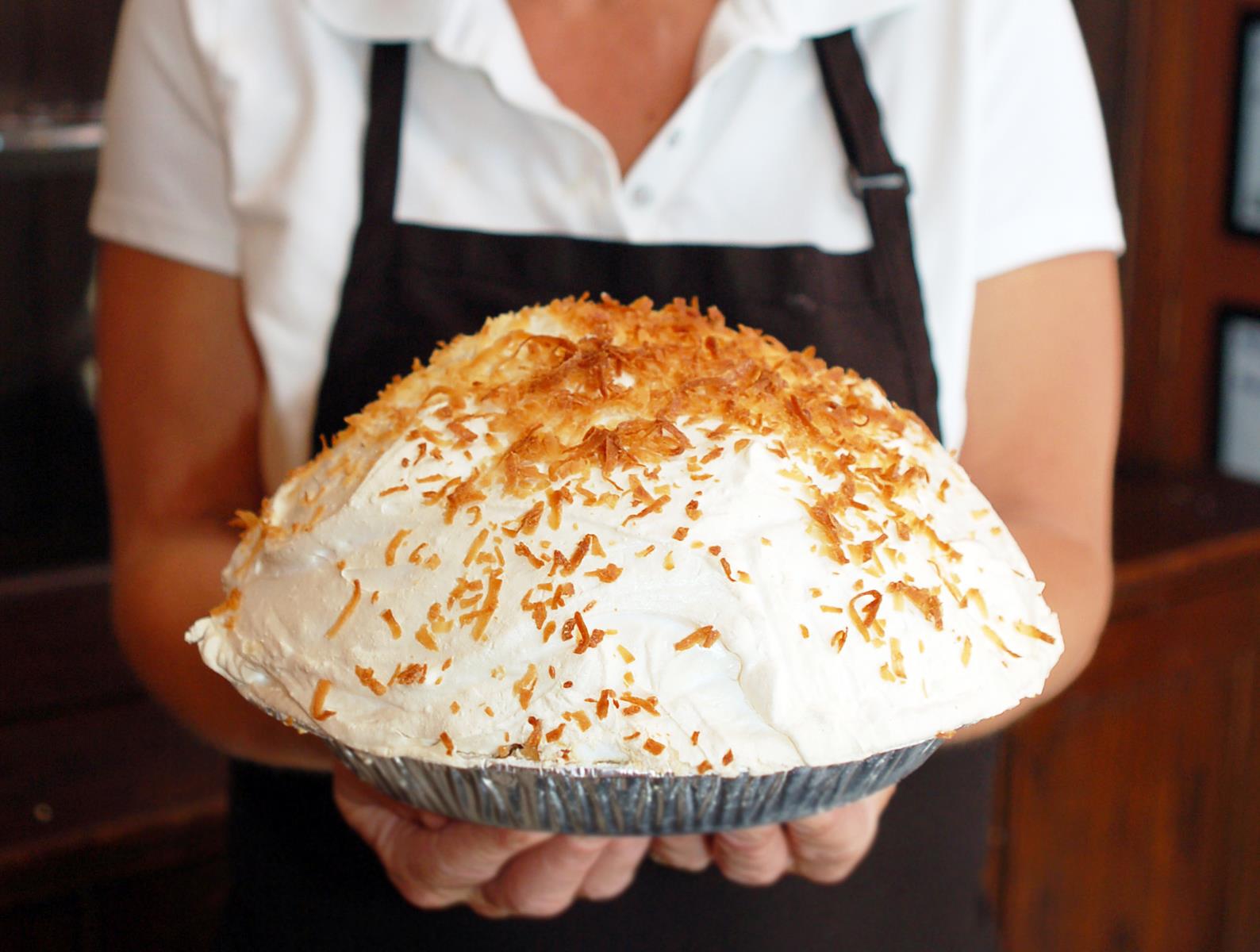 Crystal Grill – Greenwood
Famous for its pies, the Crystal Grill also serves seafood, fish, pasta, steaks, sandwiches and more. Family-owned and operated since 1933, Crystal Grill has been featured by both the Food Network and Southern Living. All recipes are made from scratch, and Delta classics like cutlet, broiled gulf shrimp and lemon pepper catfish await hungry patrons.
Website: crystalgrillms.com
Ajax Diner – Oxford
For more than 20 years, Ajax Diner has served award-winning cuisine in Oxford and has been voted Oxford's "Best Plate Lunch." A go-to establishment for comfort food, Ajax Diner offers such delectable dishes as chicken and dumplings, turkey and dressing, classic casseroles and plenty of fabulous gravy.
Website: ajaxdiner.com
Ready to find out more about how Mississippi can help plan your family trip or reunion?
Shaggy's Beach Bar and Grill – Biloxi
A fun, laid-back restaurant located directly on Biloxi Beach, Shaggy's Beach Bar and Grill offers an island ambience. Shaggy's features a creative menu with fabulous choices for all members of the family, including a variety of beach cocktails, seafood galore and traditional cuisine like cheeseburgers and pulled pork.
Website: shaggys.biz
Family-Friendly Attractions in Mississippi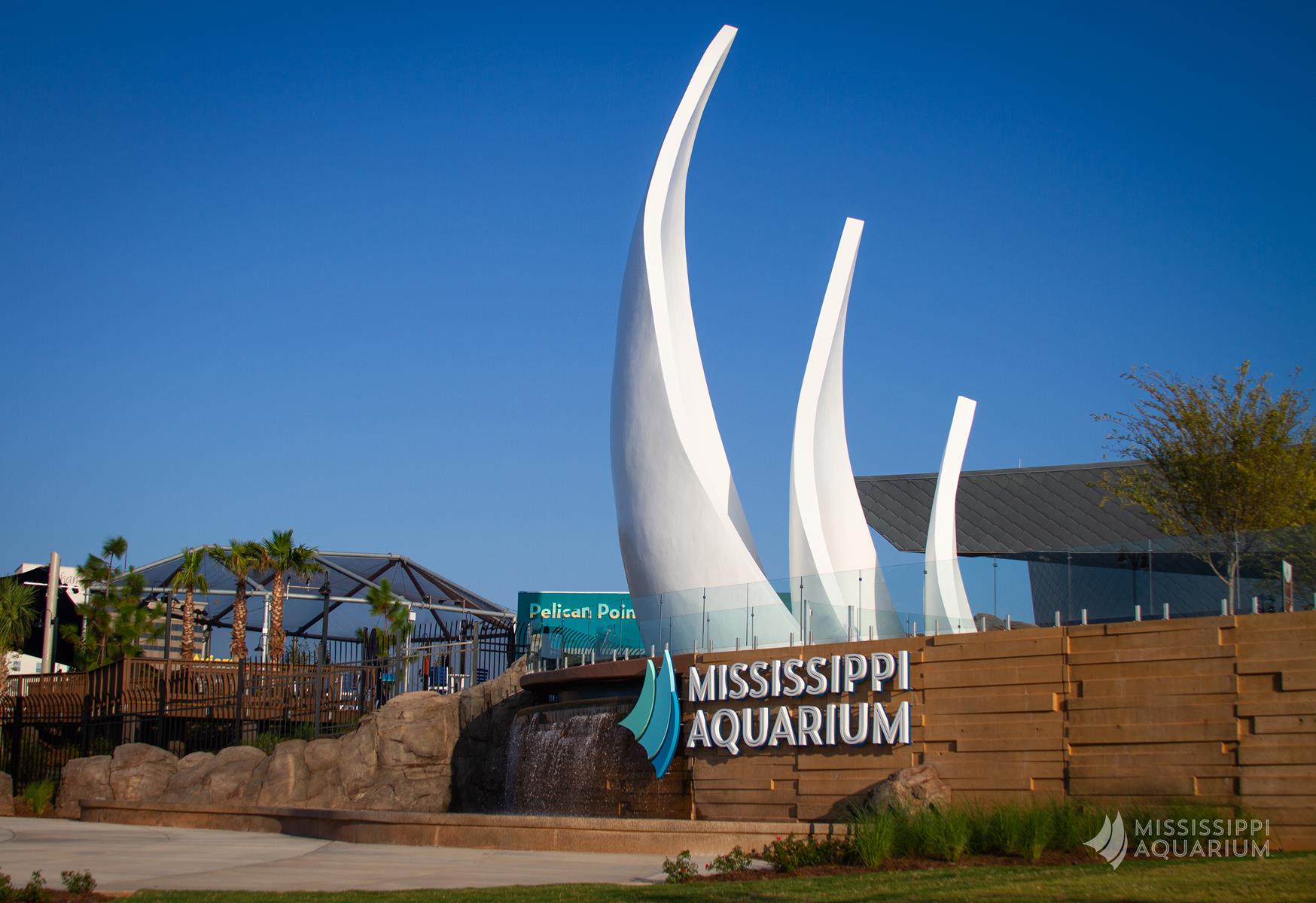 Mississippi Aquarium – Gulfport
Voted one of the four best new attractions in the country according to USA Today's readers, the Mississippi Aquarium, which appeals to all ages, tells the story of all of Mississippi's aquatic resources. Visitors can view sharks, turtles and much more while walking through a 360-degree tunnel, and you can also go behind the scenes at the Bottlenose Dolphin Habitat with animal care experts.
Website: msaquarium.org
Mississippi Civil Rights Museum – Jackson
This all-ages museum shares the stories of a Mississippi movement that changed the nation. It promotes a greater understanding of the Mississippi civil rights movement and its impact by highlighting the strengths and sacrifices of its people. Visitors can explore eight interactive galleries that show the systematic oppression of Black Mississippians and their fight for equality.
Website: mcrm.mdah.ms.gov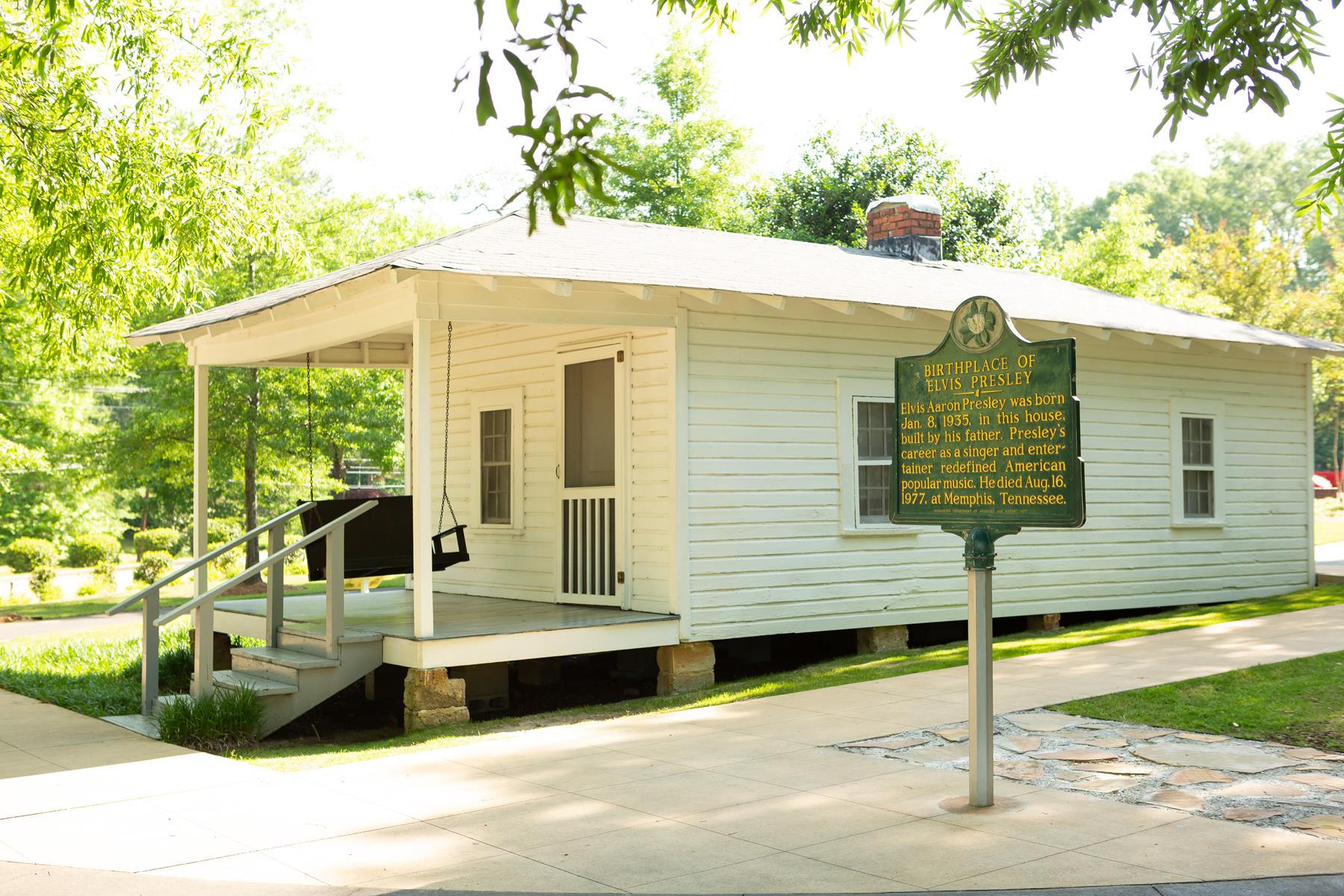 Elvis Presley Birthplace – Tupelo
Elvis Presley was born in Tupelo on January 8, 1935 in a two-room house built by his grandfather and uncle. Guests can visit the home and learn about the life of the King of Rock n' Roll. More than 100,000 visitors of all ages from around the world tour the Elvis Presley Center each year, which includes the birthplace, museum, Memorial Chapel and Elvis Presley Park.
Website: elvispresleybirthplace.com/visit
GRAMMY Museum® Mississippi – Cleveland
The most technologically advanced music-themed museum in the South, the GRAMMY Museum® Mississippi explores the history of recorded music. The museum features a variety of exhibits and features artifacts and stories of global music and appeals to all ages.
Website: grammymuseumms.org
Ready to find out more about how Mississippi can help plan your family trip or reunion?
Geyser Falls Water Theme Park – Choctaw
This 23-acre family amusement center features 12 major waterslides, an enormous wave pool, a lazy river and activity areas for children and teens adorned by waterfalls and clear swimming pools. Within the 23 acres are eight acres of white sandy beaches, palm trees and glistening water. The features include cabanas for daily rental, a birthday hut for rental, retail shop, food court, ice cream parlor and outdoor stage.
Website:
geyserfalls.com
Family-Friendly Accommodations in Mississippi
Homewood Suites – Jackson
Located in a peaceful business district a 15-minute drive from the center of Jackson and its Historic District, Homewood Suites features free breakfast, free parking, free wi-fi, an outdoor pool, a fitness center, a business center and three meeting rooms. Its rooms are pet-friendly and it features 1,471 square feet of total event space.
Website: hilton.com/en/hotels/janhwhw-homewood-suites-jackson-ridgeland
Embassy Suites – Ridgeland
These suites can be found minutes from the shops and restaurants of Renaissance Colony Park. Embassy Suites is 15 minutes from Jackson Convention Complex and 20 minutes from Jackson International Airport. The hotel features an indoor pool, 5,000 square feet of event space and hosts a complimentary evening reception.
Website: hilton.com/en/hotels/janrges-embassy-suites-jackson-north-ridgeland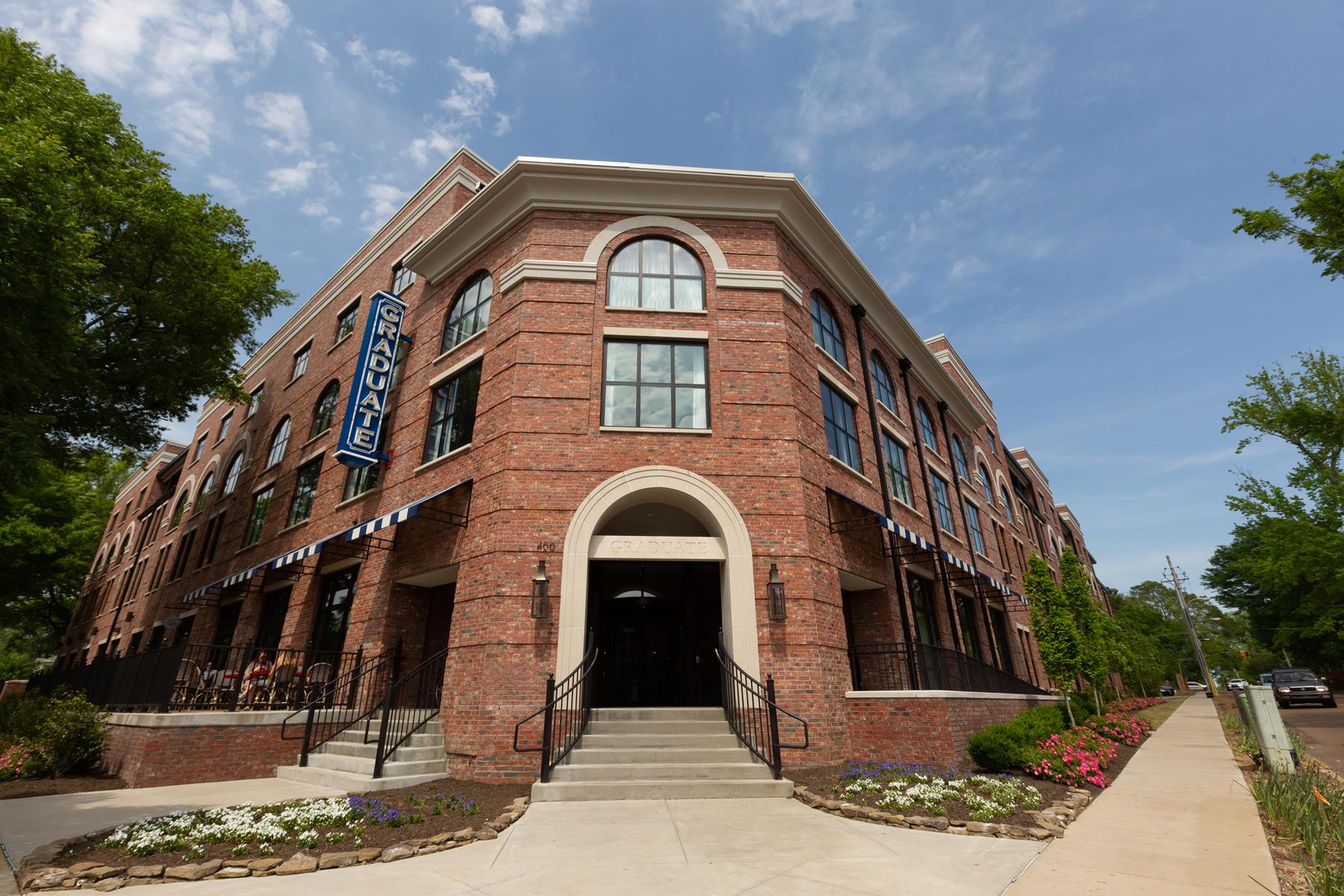 The Graduate – Oxford
Residing a mile from the University of Mississippi campus, The Graduate's lobby is stacked with vintage reads, features pink floors and cozy seersucker sofas. The Coop, the hotel's terrace top lounge menu offers custom catering for any occasion and this pet-friendly hotel also offers light bites and live blues at Cabin 82, a quaint café.
Website: graduatehotels.com/oxford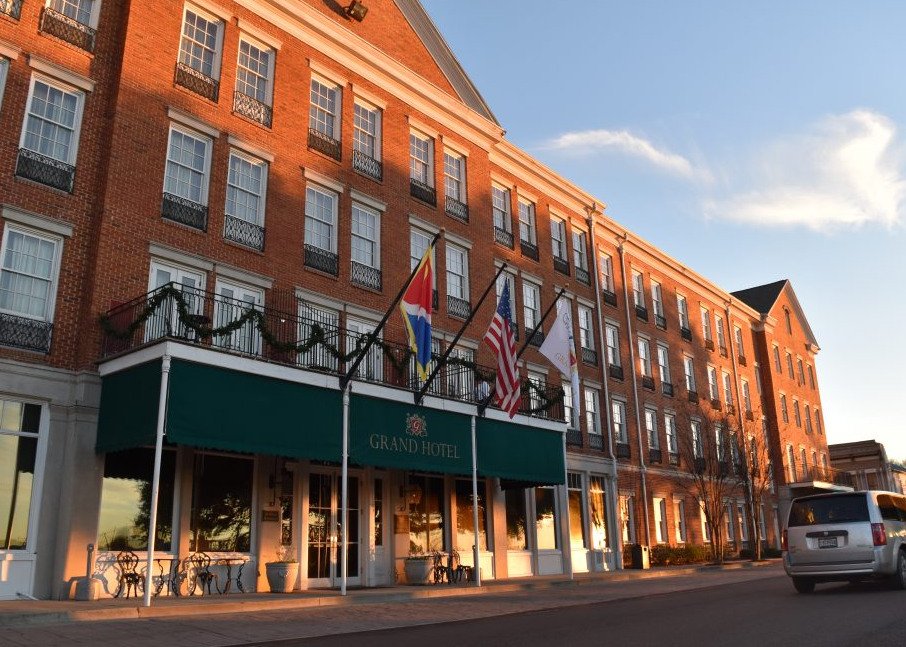 The Natchez Grand Hotel – Natchez
Standing atop the bluffs that look out over the beautiful Mississippi River, The Natchez Grand Hotel is located in the heart of historic downtown, steps from dining, shopping and famous attractions. This comfortable hotel is complete with gracious amenities, deluxe rooms and suites, meeting rooms and ballrooms.
Website: natchezgrandhotel.com
Ready to find out more about how Mississippi can help plan your family trip or reunion?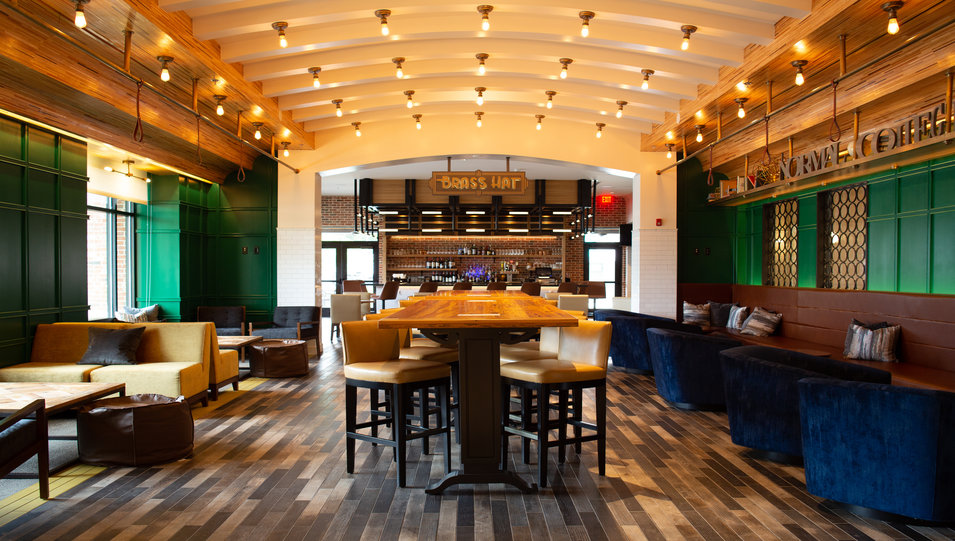 Hotel Indigo – Hattiesburg
This hotel's chic design gives a nod to the city's timber and railroad heritage. The Brass Hat, one of Hattiesburg's most popular evening destinations, is located in the hotel. Featuring small plates, handcrafted cocktails and a well-curated wine list, The Brass Hat is a great place to spend your night. The hotel also offers a health and fitness center, spa-like bathrooms, free high-speed internet access and comfortable beds.
Website: hotelindigohattiesburg.com
Family-Friendly Venues in Mississippi
Walter Anderson Museum of Art – Ocean Springs
A must-see destination, this museum inspires discovery, imagination and community through programs, exhibitions and outreach. Founded in 1991, this nationally accredited art museum is dedicated to the preservation and celebration of artist-philosopher Walter Anderson. His paintings, drawings, murals, sculptures and writings have placed him among the most compelling artists of the 20th century.
Website: walterandersonmuseum.org/who-we-are
Grenada Lake – Grenada
A beautiful lake that's perfect for anglers. Grenada Lake is located in the rolling hills of pine and hardwood forests at the entrance of the Mississippi Delta. This 90,427-acre area has something for every outdoor enthusiast, including hiking, boating, fishing, hunting, skiing, bird watching, camping, golfing, swimming and picnicking.
Website: mdwfp.com/fishing-boating/fishing-reports/grenada-lake
Mississippi Agricultural & Forestry Museum – Jackson
Covering 39 acres and featuring 22 exhibits, the Mississippi Agricultural and Forestry Museum teaches visitors about the importance of agriculture in Mississippi. Guests can enjoy a train exhibit, buy delicious goods at its general store, and explore all the wonders this museum's 39 acres offers.
Website:
msagmuseum.org/Museum
Mississippi Craft Center – Ridgeland
Built in 2007, the Mississippi Craft Center is home to the Craftsmen's Guild of Mississippi. The center includes a permanent collection of craft works, the George Berry Gallery with rotating exhibits and a large retail gallery featuring the work of many of the guild's 400 members.
Website: mscrafts.org
Ready to find out more about how Mississippi can help plan your family trip or reunion?
Whispering Woods Hotel and Conference Center – Olive Branch
Located on 70 serene acres with lakes and walking trails, this hotel and conference center features a restaurant, seasonal outdoor swimming pool, fitness center and two bars/lounges. Whispering Woods is situated in the city center and 20 minutes from the Memphis International Airport. With 47,000 square feet of meeting space, it's an ideal place to hold a reunion or family gathering.
Website:wwconferencecenter.com
What are you waiting for?
Let Destination Reunions help you plan the perfect reunion.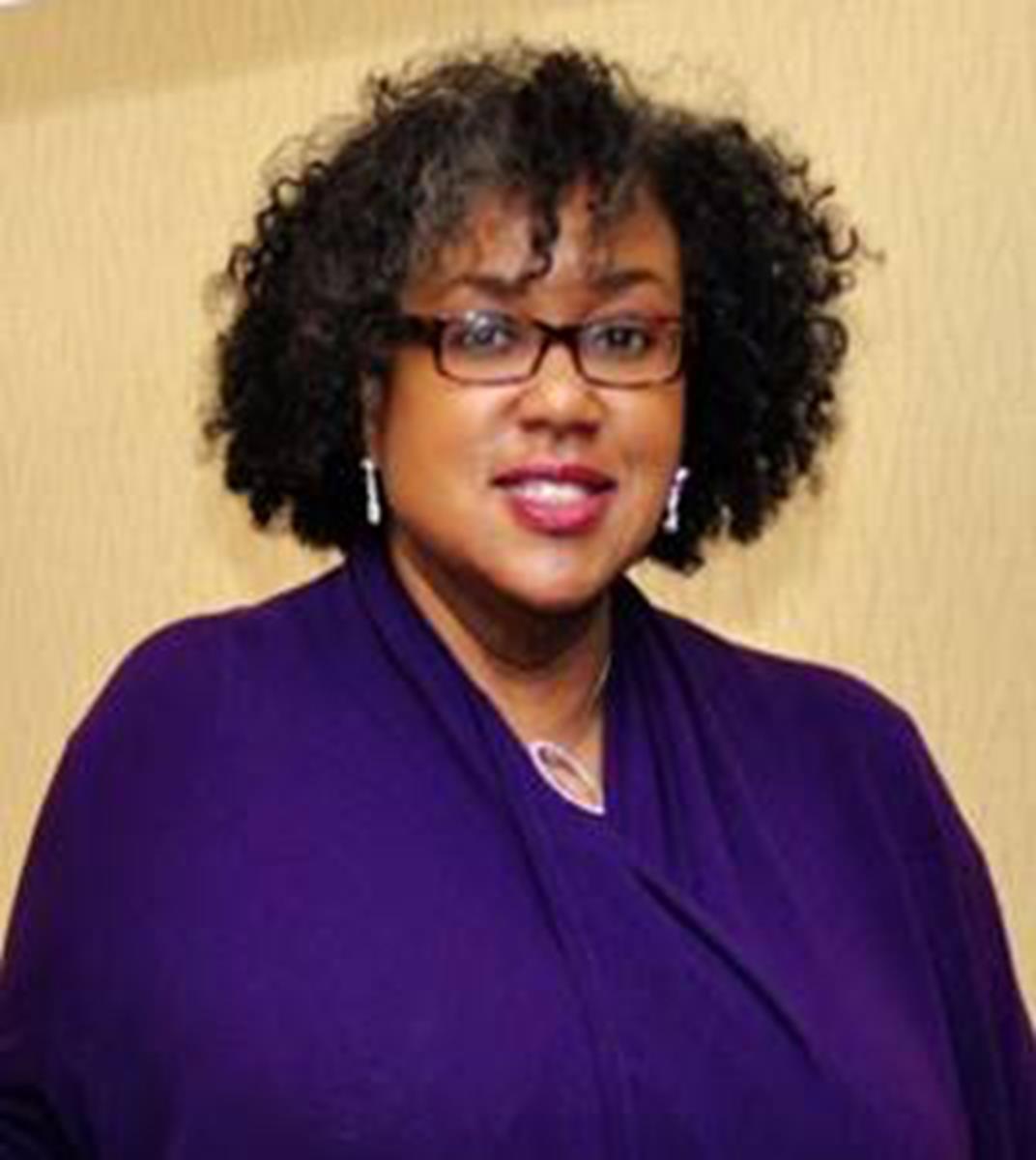 Karen Gates Matlock
Phone: 601-359-3528
Email: kmatlock@mississippi.org
Website: visitmississippi.org