Arizona
Enjoy the outdoors on your next family reunion in Arizona with national parks, award-winning wineries, and lots more to see and do!
Explore amazing parks and the great outdoors
Arizona offers a wealth of natural beauty. Home to three national parks and 18 national monuments, the Grand Canyon State features some of the most incredible terrain, making it the perfect place for a reunion or family gathering. Grand Canyon National Park is renowned for its vast vistas, beautiful colors, and incredible geology. More than 5.5 million people visit this legendary park each year to see the majestic one-mile-deep canyon. Another must-visit destination on your Arizona itinerary is Saguaro National Park in Tucson. Spread across 92,000 acres, it is home to the largest cacti in the country. Especially picturesque during sunset, family activities in the park include hiking, picnic areas, wilderness back-country camping, guided tours, and scenic loop drives!
Monument Valley Navajo Tribal Park is one of the most majestic, and photographed places on earth. The valley features sandstone masterpieces that tower 400 to 1,000 feet and when the sun hits these graceful formations at the right angle, it is even more stunning. Few geological formations are as picturesque as Antelope Canyon, located on the Navajo Nation, which features carved walls that resemble sandstone waves and shafts of light that beam through the openings and crevices of the slot canyon and provide the perfect backdrop for a group picture. A National Historic Landmark, Hoover Dam is the tallest concrete dam in the Western Hemisphere. Standing at more than 725 feet above the Colorado River, it makes for an ideal family excursion.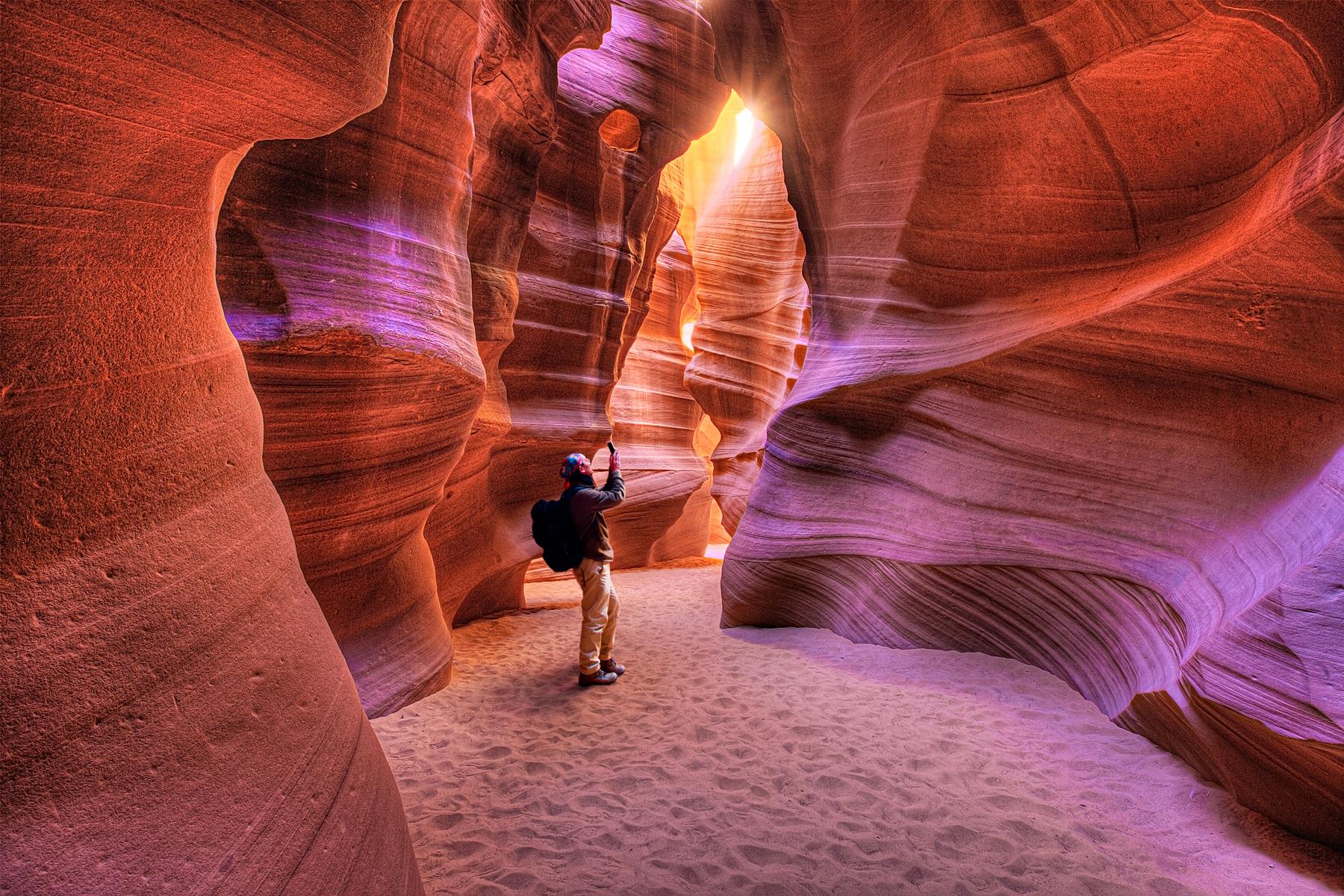 ENDLESS ACTIVITIES FOR EVERYONE
Family-friendly activities for all ages to enjoy
Arizona is also home to cosmopolitan cities including Phoenix, Tucson, and Scottsdale. Phoenix is known as a top destination for golf, as it offers nearly 200 golf courses to tee up at. Downtown Phoenix features sports arenas, live music, rooftop lounges, museums, theaters, art galleries and more than 200 restaurants serving a variety of cuisines.

Tucson attracts group travelers because of all that there is to see and experiences. Whether your family wants to enjoy top-notch restaurants, excellent art galleries or some beverages at the bars on historic Fourth Avenue, where the University of Arizona students mingle, Tucson has a lot to do for everyone. The city of Scottsdale is multi-faceted with aquariums, architectural wonders, botanical gardens, and award-winning museums. Old Town Scottsdale is an easily walkable neighborhood filled with a multitude of eateries, art galleries, boutiques and quirky stores, all with a modern yet old-time city feel.

Sedona exists at the intersection of soul-nourishing wilderness and pampered luxury, where soaring red-rock monoliths cradle an array of resorts and wellness spas. It also offers some great hiking amidst amazing scenery. A historic city known for its Wild West history, Tombstone has a boardwalk, saloons and a variety of museums to peruse along with gunfight shows, stagecoach rides and ghost tours. 
Browse below for some family-friendly things to do in Arizona to add to your itinerary
Highlights
Arizona has 300 days of sun to ensure your itinerary will never be dampened by inclement weather

Arizona boasts of more than 120 wineries and tasting rooms across the state.

The natural attractions in Arizona are unrivaled—from the majestic Grand Canyon to the towering cacti in Saguaro National Park and the red rocks of Sedona. 

With more than 300 golf courses across the state, you will never have a problem getting in 18 holes!
Family-Friendly Dining Experiences in Arizona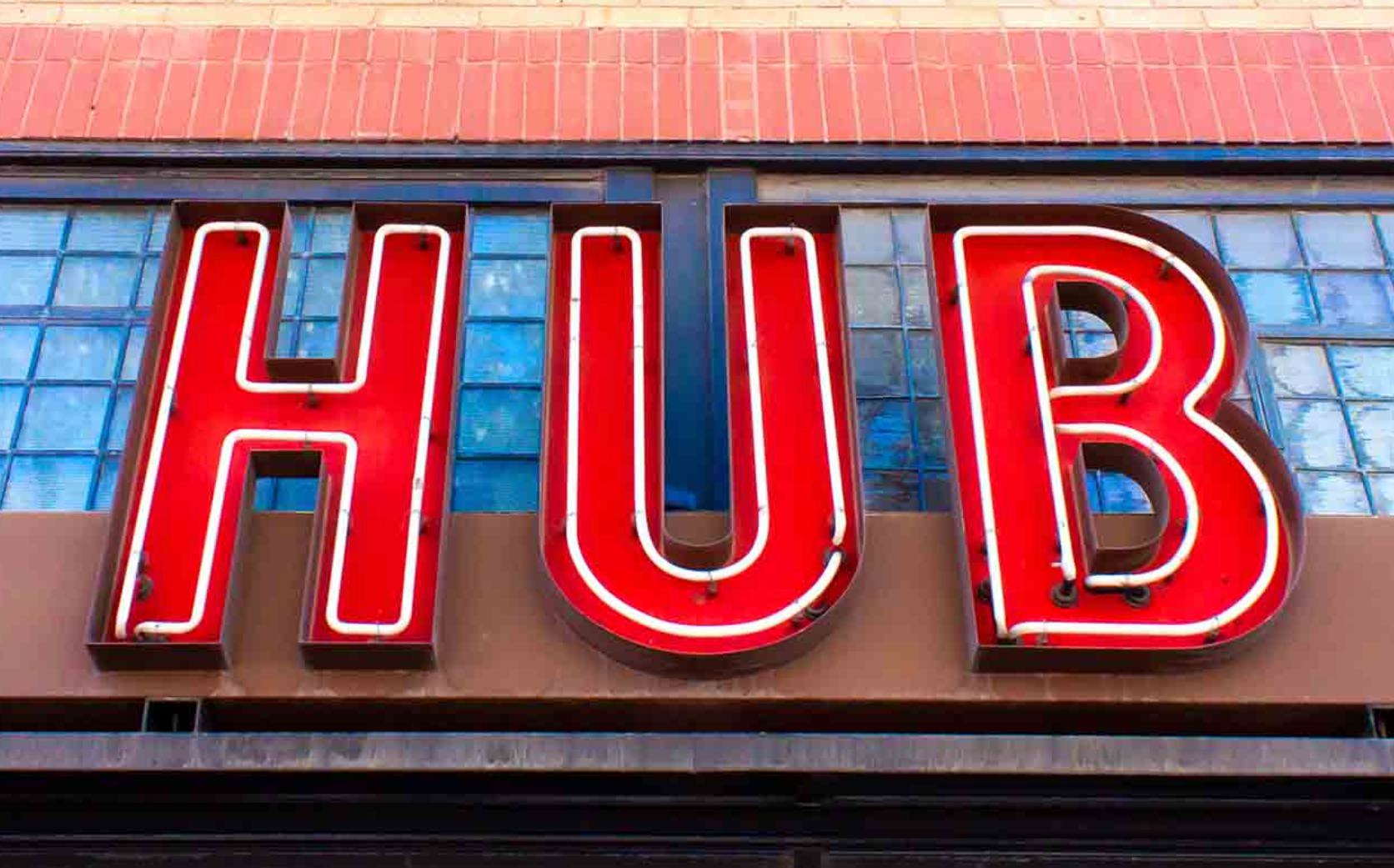 HUB (Tucson)
Located in downtown Tucson, HUB is a restaurant and ice creamery. Serving an assortment of food and drinks to suit all kinds of palates; some favorites on the menu include sandwiches, pot pies, burgers and more. The restaurant also has a weekend brunch complete with brunch cocktails. Classic and artisanal ice cream flavors like honey lavender, olive oil pistachio and unicorn swirl are the sweetest way to end a hearty meal at HUB.
Website: https://hubdowntown.com/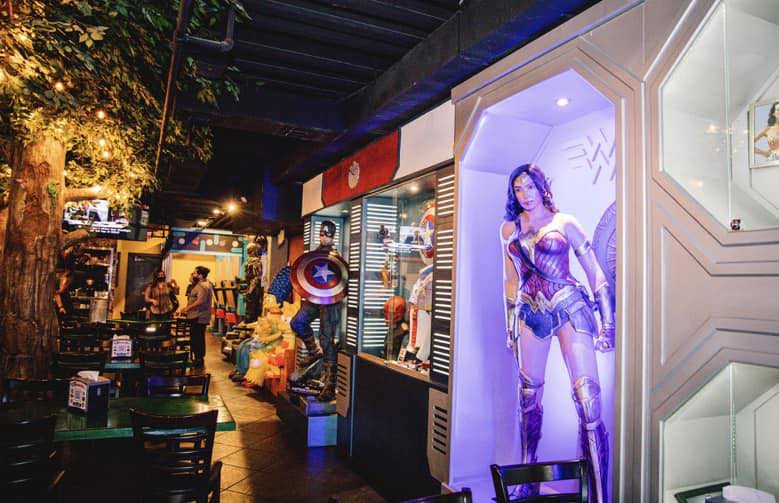 COMIX (PHOENIX)
A casual and family-friendly restaurant, ComiX is where your favorite superheroes unite. A world of magic, fun and great food, find superhero memorabilia on the walls and take pictures with life-sized comic book characters. The food here includes dishes like Wonder Wings, Infinity Challenge Burger, and Bruce's BLT along with delicious deserts like The Incredible Churro Bowl.
Website: https://comicx.us/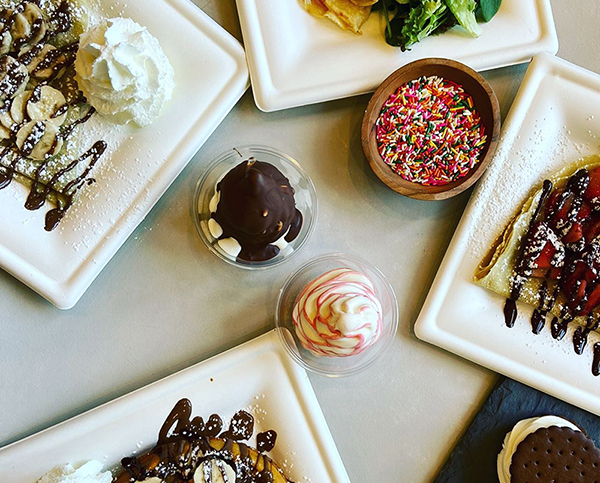 Crème & Chocolats (Mesa)
Authentically French, Crème & Chocolats is a desert bistro that specializes in crepes, soft ice cream and Belgian chocolate. Feast on mouthwatering signature cones like cotton candy and s'mores and sweet treats like chocolate fondue and sorbet bars. Enjoy a crepes and waffles like PBJ, lemon and sugar and nutty banana or opt for a pesto panini or classic savory crepe. Yummy!
Website: https://www.cremechocolats.com/ 
Flower Child
Using fresh local ingredients and serving healthy food that takes you to a happy place, Flower Child has multiple locations across Arizona. Catering to all kinds of diets including sugar-free, dairy-free, and gluten-free, the soups, salads, bowls, and entrées are delicious and flavorful. The ambience at Flower Child is light and fun with friendly staff who are willing to help you however they can.
Website: https://www.iamaflowerchild.com/
Old Town Tortilla Factory (Scottsdale)
Located in the heart of Old Town Scottsdale in the charming arts district, Old Town Tortilla Factory offers southwestern cuisines with a Mexican twist. With a vibrant atmosphere, whether you are here for an intimate meal or large family gathering, the menu has delicious appetizers, salads, mains, and desserts. An added bonus at Old Town Tortilla Factory is a separate bar with over 120 premium tequilas!
Website: https://oldtowntortillafactory.com/
Family-Friendly Attractions in Arizona
Chiriachua National Monument, Willcox
A "wonderland of rocks" established in 1924, Chiriachua National Monument offers an eight-mile paved scenic drive along with 17 miles of hiking trails amidst rock "hoodoos" created by a volcanic eruption. For added convenience, the visitor center has a free shuttle that takes hikers to the Echo Canyon or Massai Point trailheads. Also, within the scenic expanse, is the Faraway Ranch Historic District in Bonita Canyon at an altitude of over 5,000 feet.
Website: https://www.nps.gov/chir/index.htm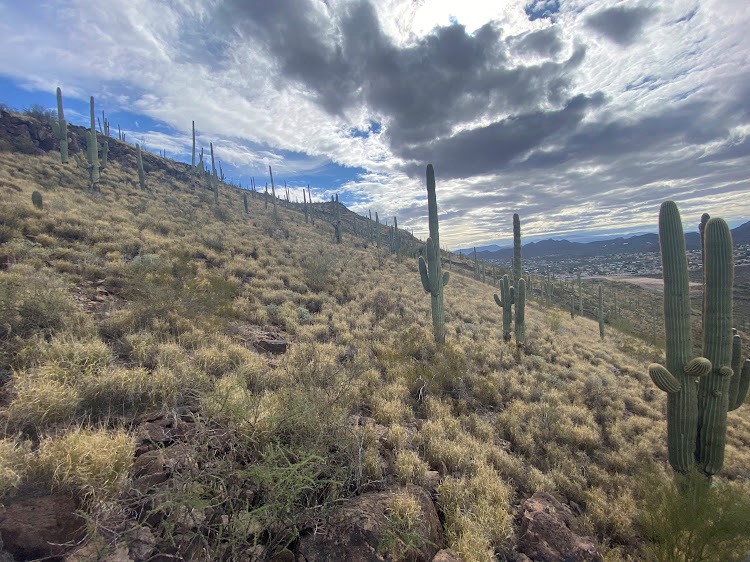 Arizona-Sonora Desert Museum, Tucson
Spanning 98 acres, the Arizona-Sonora Desert Museum has a zoo, aquarium, botanical garden, natural history museum and art gallery dating back to 1952. Get connected with nature as you enjoy family experiences like Avian Adventures and Life Underground. Other must-dos while here are the Desert Museum Gardens with plant species indigenous to the Sonoran Desert region, Cat Canyon where you can see small mammals in naturalistic grotto settings and the one-of-a-kind Hummingbird Aviary.
Website: https://www.desertmuseum.org/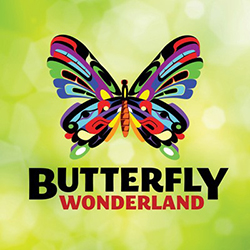 Butterfly Wonderland, Scottsdale
The largest butterfly conservatory in the country, Butterfly Wonderland is a lush paradise home to over 70 species of butterflies along with colorful Koi fish and tropical finches. Attractions here include the Butterfly Emergence Gallery where you can see live chrysalis as they emerge naturally into beautiful butterflies and Rainforest Reptile Exhibit with exotic reptiles and amphibians. Fun for the whole family, also check out Tropical Waters of the World, Spineless Giants, and the Edible Insects Station while here.
Website: https://butterflywonderland.com/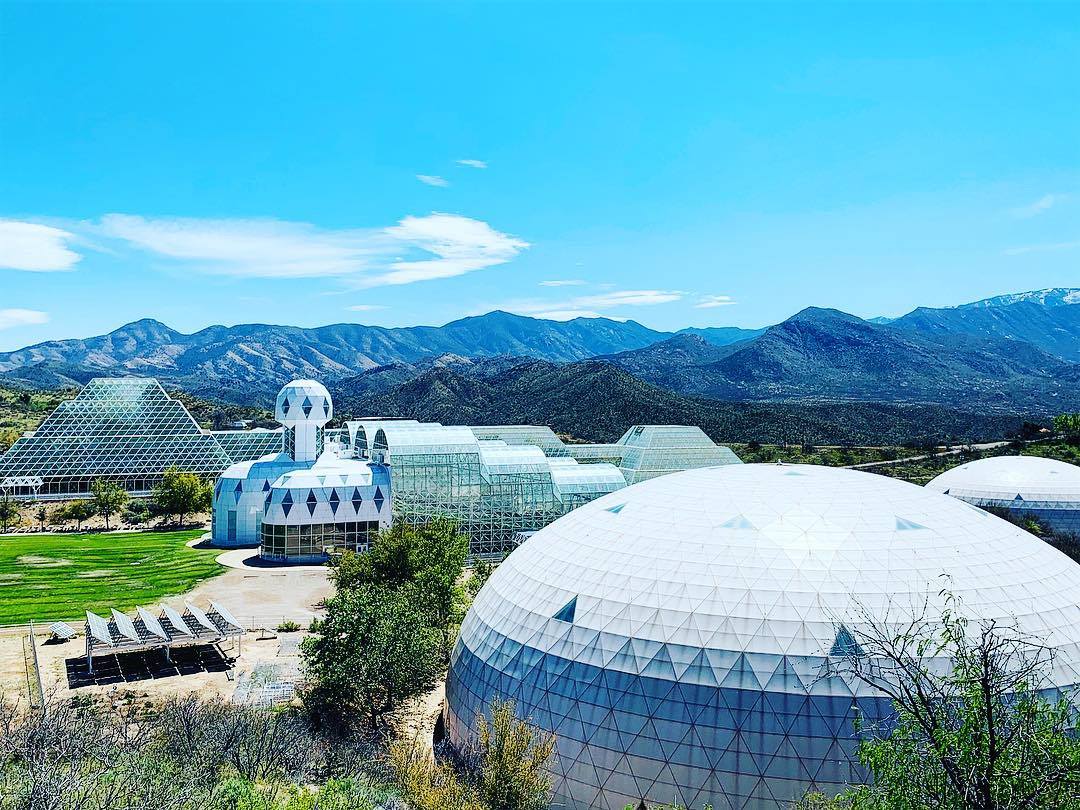 Biosphere 2, Oracle

Set on a 40-acre campus, the futuristic Biosphere 2 a 3.14 acres science facility, run by the University of Arizona, is dedicated to climate research. Explore several biomes including the ocean, mangrove wetlands, tropical rainforest, Savannah grassland and fog desert to learn about the sustainability of ecosystems and human habitats.
Website: https://biosphere2.org/
Bisbee
The free-spirited town of Bisbee offers a rich mix of art, music, history, architecture, outdoor activities, dining, and nightlife. Some fun events to enjoy here are the monthly Bisbee After Five art walk, a weekly farmer's market featuring regional artisanal goodies and the annual Bisbee Chocolate Tasting held in February. While here check out the Artemizia Foundation with international contemporary artworks, the Muheim Heritage House Museum, Queen Mine tour and if you are in an adventurous mood, go on the Haunted Bisbee Tour.
Website: https://www.discoverbisbee.com/
Family-Friendly Accommodations in Arizona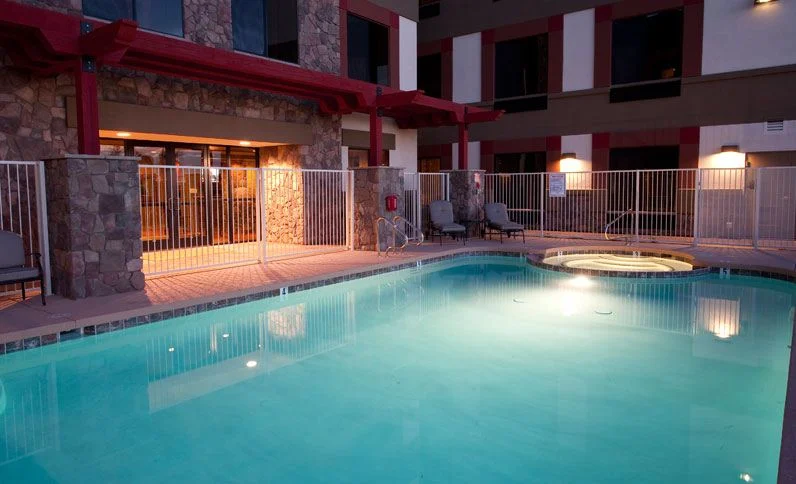 Legacy Inn & Suites, Mesa
The Legacy Inn & Suites in Mesa offers every comfort and convenience a group could desire. Located just a few miles from the Phoenix airport, the hotel has a free shuttle service to and from the airport and city, making the hassle of car rentals or Ubers obsolete. The hotel offers two meeting rooms, complete with audio/visual hookups and options for outside food and drink. For groups of 10 rooms or more, guests will enjoy exclusive discounts when booking their stay.
Website: https://www.legacyinnsuites.com/
THE VIEWS INN, SEDONA
The Views Inn offers the cozy cabin feel of a Western getaway tucked into the red rocks of Sedona. A budget-friendly option, the hotel has all of the amenities needed for an enjoyable stay including a pool, hot tub, free Wi-Fi, and complimentary breakfast. The Views Inn is conveniently located with easy access to downtown Sedona.
Website: https://www.viewsinn.com
HOTEL ADELINE, SCOTTSDALE
Located in the heart of Old Town Scottsdale, Hotel Adeline is a stylish boutique hotel that specializes in helping guests plan a weekend to remember. Its pet-friendly accommodations make this hotel the perfect place to bring your furry friends too. Hotel Adeline offers an array of drinking and dining experiences, including Straight Up, which is a speakeasy that is only accessible using a password. With an abundance of spaces to host large gatherings, the hotel has an elegant ballroom that can host up to 120 guests.  
Website: https://www.hoteladeline.com/
Hacienda Del Sol Guest Ranch Resort, Tucson
A "home away from home," Hacienda Del Sol Guest Ranch Resort is a southwestern-style property surrounded by desert landscape. Included in the National Registry of Historic Places in Arizona, the resort offers an upscale experience in spacious rooms along with an array of amenities including free Wi-Fi, an outdoor heated pool and hot tub, an in-house spa and two award-winning eateries, The Grill at Hacienda Del Sol and Terraza Garden Patio and Lounge.
Website: https://www.haciendadelsol.com/
Arizona Grand Resort & Spa, Phoenix
Arizona Grand Resort & Spa boasts a picturesque location near the South Mountain Preserve. Perfect for reunion groups and families, the recreational facilities at the property are unmatched and include an 18-hole golf course, a 20,000 square-foot athletic club, a full-service spa and salon and six on-site restaurants. The seven-acre waterpark, Oasis, features six swimming pools and thrilling water rides and slides including a wave pool, springs, and a lazy river.
Website: https://www.arizonagrandresort.com/
Family-Friendly Venues in Arizona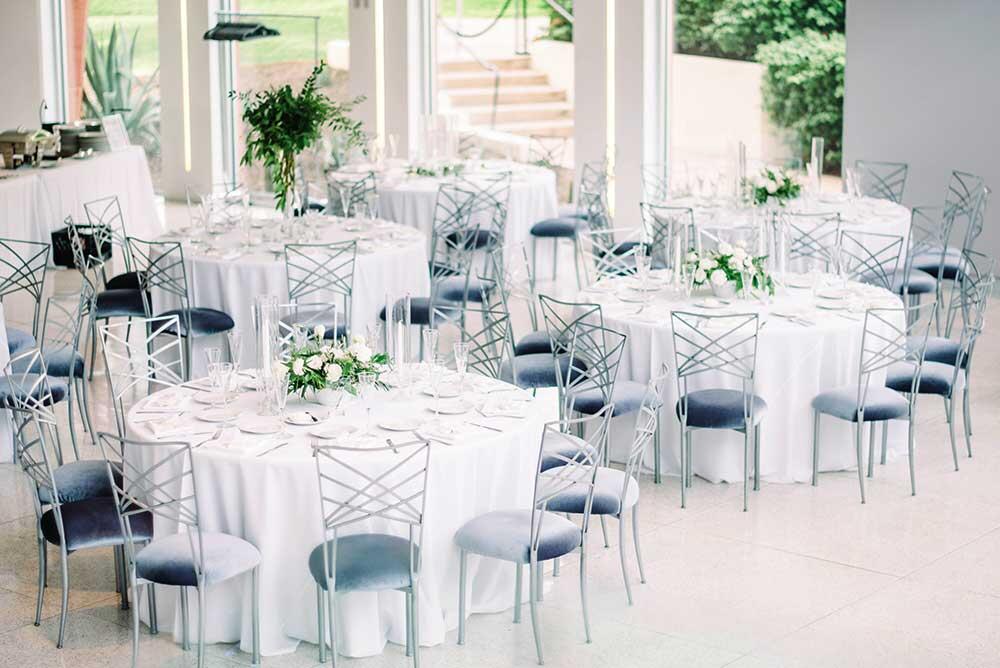 The Clayton on the Park (Scottsdale)
A hidden gem in the heart of downtown Scottsdale, this sophisticated event venue features three interconnected indoor/outdoor spaces and is a stylish, modern alternative to the standard hotel ballroom. Exceptional full-service in-house catering and bar services offer an outstanding experience for any event.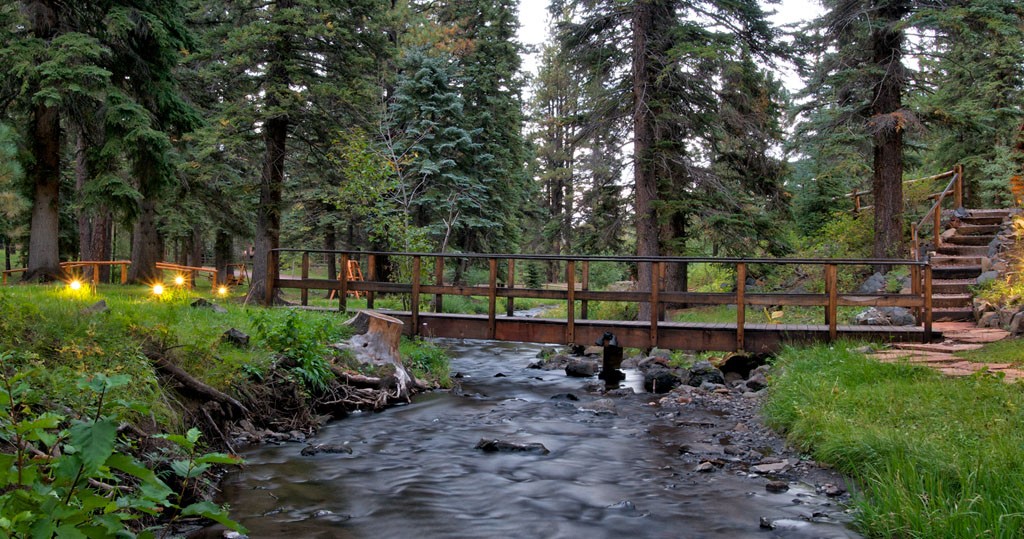 Greer Lodge (Greer)
A premier mountain resort in Arizona, Greer Lodge houses cabins and rooms on the water that can accommodate between four to 12 guests. Affording a quiet rural village setting, activities at the property include hiking and scenic walks, fishing, ziplining, biking and birdwatching and wildlife tours. Within close proximity to area attractions and restaurants, Greer Lodge is an ideal location for small and big family events.
Website: https://www.greerlodgeaz.com/
Sea of Glass Center for the Arts (Tucson)
This event hall was carefully designed as a versatile space for hosting a broad spectrum of events and activities. This magical, versatile space offers four venues for rent which can be joined together as needed. It has a performance and event hall, a studio, a courtyard and patio and a lounge and bar.
Website: theseaofglass.org
Sonoita Vineyards (Elgin)
The oldest commercial vineyard and winery in the state, Sonoita Vineyards has over 30 acres of vines amidst rolling grasslands and mountains. Offering an array of award-winning wines, visitors can enjoy tastings here. Sonoita Vineyards has exclusive event spaces including Vintage Room, which is ideal for social gatherings and family reunions.
Website: https://www.sonoitavineyards.com/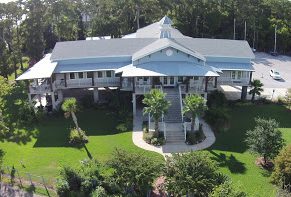 Venue at the Grove (Phoenix)
One of the most beautiful locales in Phoenix, the Venue at the Grove features lush flowers and a breathtaking orchard of pecan trees that makes this serene outdoor environment a retreat from the Arizona desert. Located minutes from downtown Phoenix, Venue at the Grove offers more than two acres of sophisticated ambience that makes an ideal setting for any event.
Website: venueatthegrove.com
What are you waiting for?
Let Destination Reunions help you plan the perfect reunion.
Kriss Scheid
Email: kriss.scheid@offmadisonave.com
Phone: (480) 505-4500