Exciting, adventurous, and entertaining – what you can expect from your family reunion in Georgia!
The sweetly southern state of Georgia – known for its peaches, pristine beaches, and rich history – has made it a popular holiday destination for families. Planning a family reunion can present its own challenges, but Georgia has all the makings for an exciting, adventurous, and endlessly entertaining vacation, with many popular attractions located throughout the state.
The Golden Isles
Located along Georgia's eastern coast are a series of sea islands, called the Golden Isles, with some of the most gorgeous views and picturesque beaches to be found in the state. Jekyll Island is home to the Georgia Sea Turtle Center, which offers a series of interactive exhibits and experiences to learn about the region's beloved sea turtles. Amid the natural beauty is the breathtaking excitement of Summer Waves Water Park, a perfect place to cool the kids down after an afternoon exploring the island.
Tybee Island is another Georgia barrier island that is a must-visit on any family vacation. Step back in time by visiting Tybee Island Light Station & Museum and Fort Pulaski National Monument. Or, soak up the sun on the island's expansive beaches and piers with easy-access parking lots nearby.
St. Simons Island, the largest of the Golden Isles, has every attraction and amenity imaginable of a bustling beachfront community. What makes this island special is the mysterious legend of its tree spirits. Families can embark on their own adventure across the island to see if they can spot these weathered faces carved into oak trees, said to be the spirits of sailors who lost their lives at sea.
Family-Friendly Amusement Parks in Georgia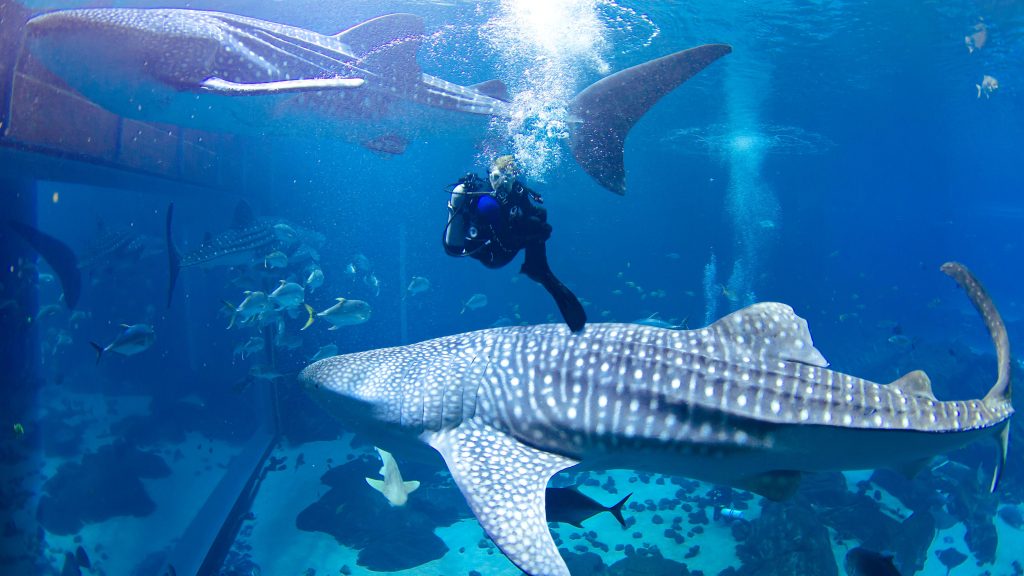 Atlanta and the surrounding region are a hub for family-friendly entertainment. For reunion groups filled with thrillseekers, Six Flags Over Georgia is a must-visit. While in the birthplace of the widely-loved soft drink, it's only fitting to visit the World of Coca-Cola and learn the history of America's favorite drink. For aspiring architects in the group, LEGOLAND Discovery Center has interactive experiences perfect for the kids.
Georgia Aquarium is consistently ranked as one of the nation's best aquariums. Not only does it house many well-loved creatures, families also have opportunities for intimate encounters with beluga whales, dolphins, harbor seals, penguins, sea lions, sharks, and manta rays.
Another award-winning facility ripe for family fun is Zoo Atlanta, which boasts of an impressive collection of animals from across the world. This largely outdoor zoo is enjoyable to visit throughout the year owing to the mild average temperatures in Atlanta throughout the year.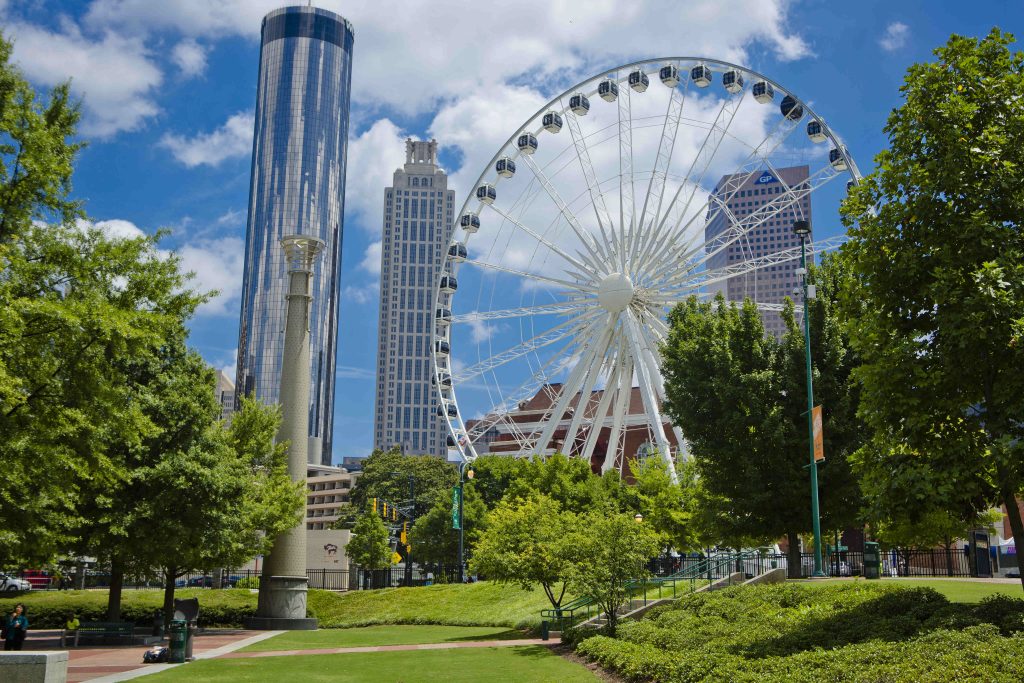 Built for the 1996 Olympic Games, Centennial Olympic Park is the premier location in downtown Atlanta for large groups looking to take in the views. Weekly concerts, a dancing water fountain, and 22 acres of greenspace are just a few notable features of this vibrant site.
 The Illuminarium offers a high-tech immersive experience like no other. These four-dimensional projections transform the room before your eyes in a multitude of experiences. Get immersed in projected renderings of prolific artists, be transported onto the surface of the moon, or get lost in a fairytale book adventure, all available at their Atlanta location. 
Guided Experiences in Georgia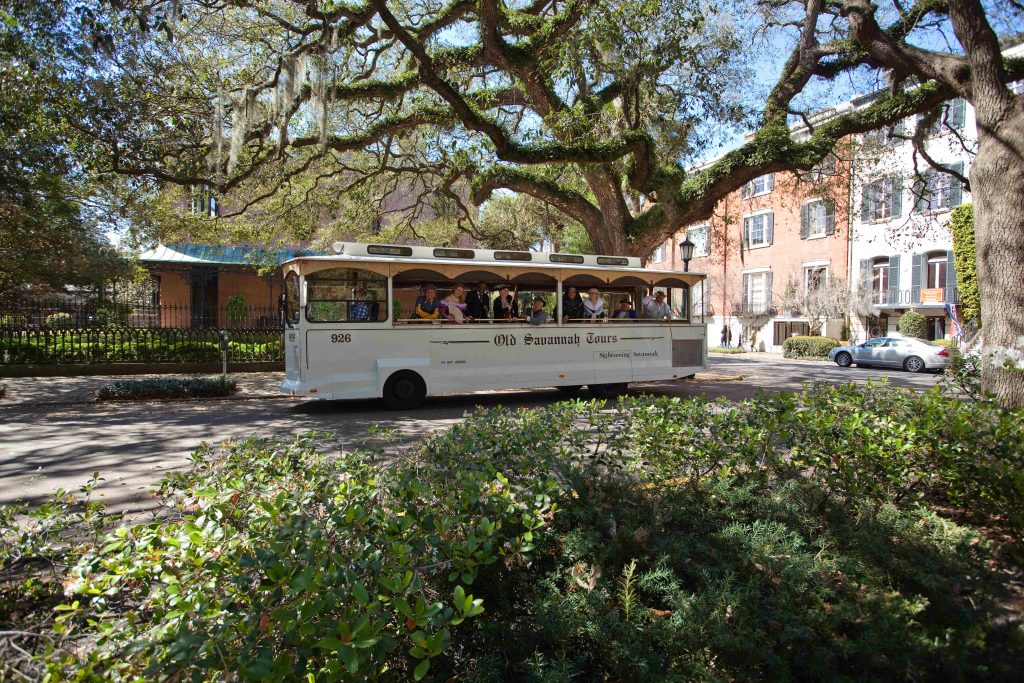 With a large family reunion, it can be difficult to see all that Georgia has to offer. However, many of the state's most sought-after experiences are available in hassle-free guided tours. Savannah is one of Georgia's most charming cities, and Old Town Trolley Tours will maximize your group's ability to make the most out of your time.
For a tour that's fun for all ages, consider the SAMShortline Excursion Train. This all-day guided tour takes groups from Americus through Southwest Georgia, covering the region's history. The train makes a stop in Plains, the boyhood home of President Jimmy Carter, before making its return trip. For diehard fans of locomotives, the Southeastern Railway Museum is a must-visit to add to your family's itinerary.
Atlanta is home to Martin Luther King Jr. National Historic Site, which marks multiple locations where the iconic Civil Rights leader worked and lived. The MLK Jr. Walking Tour takes you around the city to these locations, including the Ebenezer Baptist Church and the King Center.
Marvel superfans, comic book readers, and movie-buffs will appreciate the Atlanta-based MCU Comic Book Inspired Film Locations Sightseeing Tour. Now the second largest film and television location site in the country, this three-hour tour goes through some of the most recognizable scenes from Marvel movies filmed in Atlanta.
Georgia's Natural Bounty
Georgia's state parks and natural destinations are the underrated gems of the state. Lake Lanier is the state's largest lake, located in northern Georgia, an hour outside of Atlanta. With a multitude of campgrounds and lodging nearby, family reunions won't have trouble finding a place to stay that meets everyone's needs. Lake Lanier Islands is the most popular place for family-oriented vacations.
Popular outdoor activities at Lake Lanier include fishing, kayaking, water skiing, swimming, and boating. There are also plenty of hiking trails located in Don Carter State Park, which surrounds Lake Lanier. For a break from the outdoors, the surrounding region has plenty of restaurants, shopping, and entertainment in the nearby town of Buford, Georgia.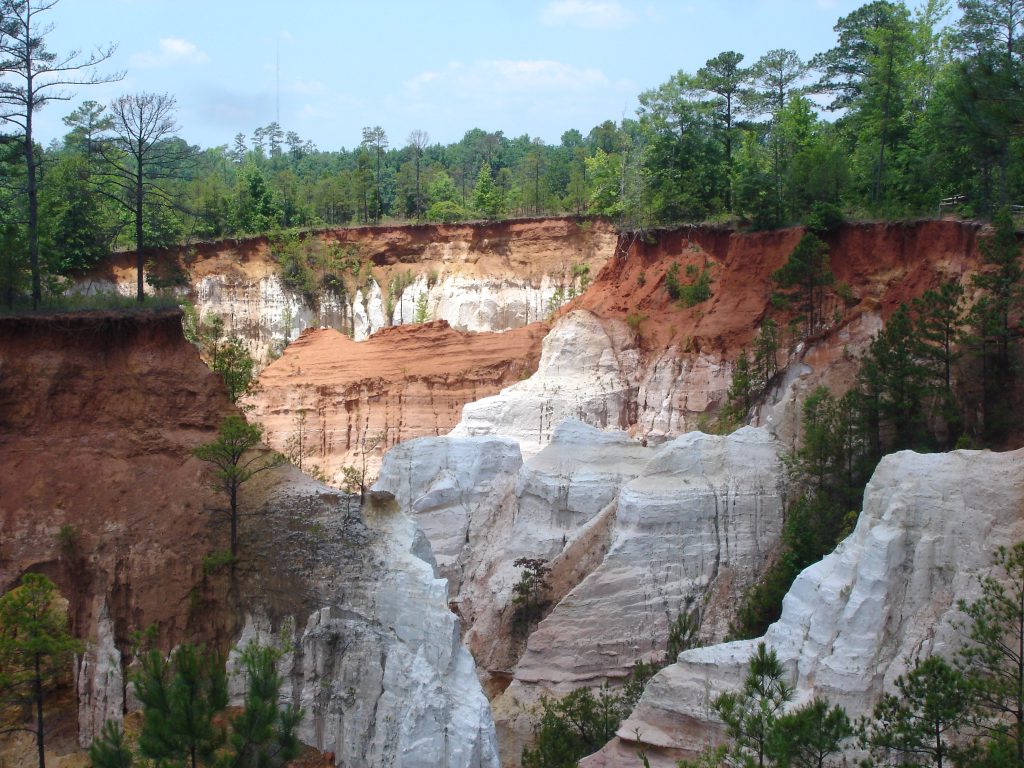 Providence Canyon State Park, located in southwest Georgia, is often referred to as the "Little Grand Canyon". This state park is amazing to visit throughout the year, but only in July and August does the rare Plumleaf Azalea grow in this region. Before European settlers, Georgia's mountains were once home to multiple Native American tribes groups. Families can If your group wishes to explore this rich heritage at, Fort Mountain, which is one of the most evident physical markers left by early Natives, an 855-foot wall built between 500 BC and 500 AD. Etowah Indian Mounds State Historic Site in Cartersville is another great location for an educational experience in another beautiful Georgia state park.
Photo Credits – Ralph Daniel at Explore Georgia