From rustic cabins with breathtaking views to lodgings that offer luxe-like amenities, cabin rentals at state parks are as varied as they area.
Exploring the great outdoors offers many benefits beyond the inevitable fresh air and lush landscape. With so many of us spending too much time on our digital devices, Mother Nature can provide a welcome respite. With easy access to easy exercise and plenty of good-for-you Vitamin D and its scientifically proven mood-enhancer capabilities, an outdoor adventure should be on everyone's bucket list. And when it comes to family reunions—or, really, group gatherings of any type—a multi-day visit to one of our glorious state parks offers the perfect answer to what can sometimes be a complicated endeavor with plenty of built-in activities at your fingertips.
With so many of our state parks offering great cabin rentals, it's hard to choose. We've done some of the legwork for you by compiling a list of some of the best state park group lodgings in the U.S. But no matter which state park you stay at, be sure to verify ahead of time what you need to bring—bed linens and towels are typical givens—and what you can't (sorry, Fido). Also, when booking, ask about buddy sites, which are campsites that face each other and offer a common area for easy-breezy gatherings. Family time, indeed.
State Park Cabin Rentals in Virginia
Located on 472 acres in Pulaski County, Virginia, Claytor State Park is ideal for swimming, hiking, and picnicking. Three lodges and 15 cabins overlook the 4,500-acre Claytor Lake, providing serene views. Notable for larger parties: Lodges 14, 15, and 16 offer six bedrooms and three bathrooms in addition to that stunning water view. Bike and boat rentals are available as are a universally accessible fishing pier, picnic shelters, and playgrounds. The park's historic Howe House has interactive exhibits describing the ecology of the lake and the surrounding areas.
A wide variety of tidal wetlands mixed in with farmland and upland forest awaits at Belle Isle State Park located in Lancaster County, Virginia, on the Rappahannock River. Its 892 acres feature facilities for camping, fishing, boating, and picnics, and rentals are available for bicycles, canoes, and kayaks. Its two upscale overnight facilities, the Bel Air Mansion and Guest House, are perfect for family reunions. The historic mansion is furnished with antique reproductions and has a maximum occupancy of six overnight guests. While the Guest House comfortably accommodates up to eight guests.
Great Cabin Rentals in Alabama State Parks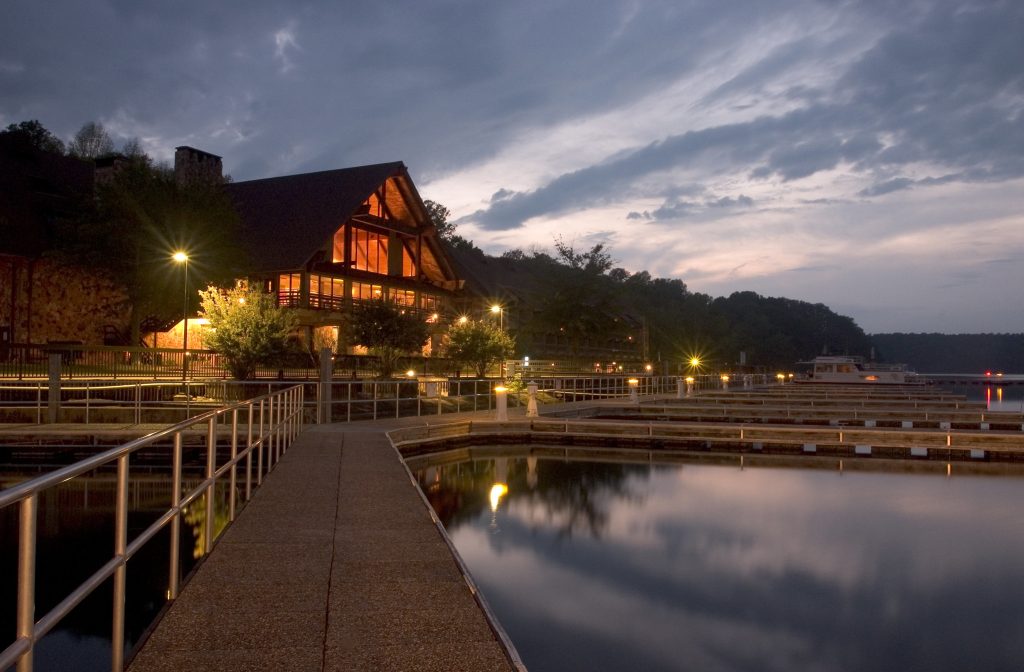 Located on the shores of Wheeler Lake, 2,550-acre Joe Wheeler State Park features a beautiful waterfront lodge with a restaurant, an 18-hole golf course and clubhouse, and a full-service marina. Fishing, boating, and sailing are all permitted on the lake, offering guests lovely views of the park. The park also features a sandy beach, pavilions, basketball, and tennis courts, and a disc golf course. Apart from the resort lodge, Joe Wheeler State Park has lakeside cottages and cabins, which can accommodate 6 to 15 guests. Each has a view of Wheeler Lake, satellite TV, central heating and air, a full kitchen, linens, and cookware.
Where to Find Good Cabin Rentals in Colorado?
How's this for a remote reunion: There is no cellphone service at Golden State Canyon State Park. There are, however, payphones at the Visitor Center and Reverend's Ridge Campground office. You all wanted some quality time together, right? This Colorado state park, full of rolling pine-covered hills and tall aspen groves, offers a selection of cabins geared toward groups. Five cabins can accommodate up to six and yurts, reminiscent of tents used by nomads in Mongolia, feature circular skylights. For larger groups, there's the Works Ranch Group Camping area, which consists of a camper cabin and group camping area that can accommodate up to 30.
State Park with Great Cabin Rentals in Illinois
Looking for something a little more luxe? Built in the 1930s by the Civilian Conversation Corps, Pere Marquette Lodge and Conference Center, located in the 8,000-square-acre Pere Marquette State Park, offers the perfect balance of nature and nurture. The stunning limestone and timber lodge features 50 spacious guest rooms and 22 stone guest cabin rooms. Facilities include a cocktail lounge, gift shop, indoor swimming pool, whirlpool, saunas, game room, volleyball, and tennis courts, in addition to all the goodies Mother Nature can offer (hunting, biking, rock climbing, horseback riding, and fishing).
Cabin Rentals in Georgia State Parks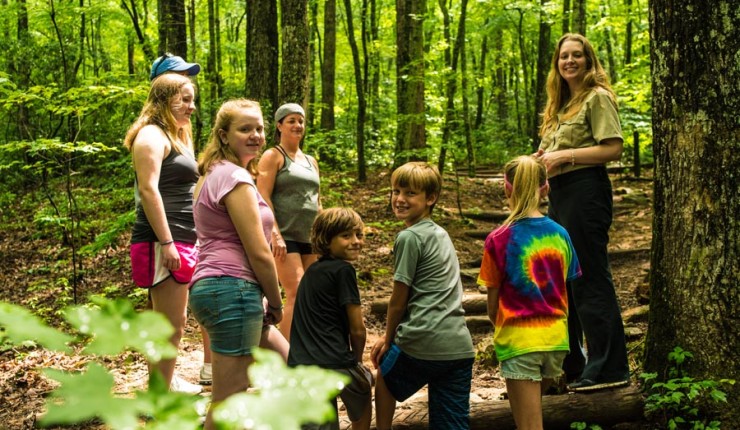 Located just 90 minutes by car from downtown Atlanta, Amicalola Falls State Park and Lodge, in the heart of the Chattahoochee National Forest, is one of the most convenient getaways in Georgia. Another plus? It offers a variety of accommodations for family groups. Whether your group opts to stay in the 57-room lodge or in one of the cabins and cottages, you'll be able to take full advantage of the area's whitewater river rafting, trout fishing, and horseback riding. To get a glimpse of the highest cascading waterfall east of the Mississippi, head to the park's namesake, the 720-foot-tall Amicalola Falls.
Renting a Cabin in Kentucky/Virginia State Parks
Featuring a geological phenomenon like no other, Breaks Interstate Park is located partly in southeastern Kentucky and mostly in southwestern Virginia, in the Jefferson National Forest. Often referred to as the "Grand Canyon of the South," this area was once covered by an inland sea some 180 million years ago. The Russel Fork of the Big Sandy River gradually carved through the rock to form the spectacular valleys seen today. In other words, there are some spectacular landscapes to be enjoyed here, in addition to water activities on Laurel Lake and hiking galore. Some of the cabins, all of which feature a covered front porch complete with rocking chairs, can accommodate larger families. Additionally, the Woodland Cottages, four cabins on the fringe of the forest near Beaver Pond, can sleep up to six.
State parks are beautiful locations to visit for a family vacation or reunion, especially after learning about how many places offer cabin rentals. If you'd like to learn more about cabin rentals, along with other group travel and reunion ideas, be sure to Subscribe to Destination Reunions for FREE