Our Top Georgia Reunion Destinations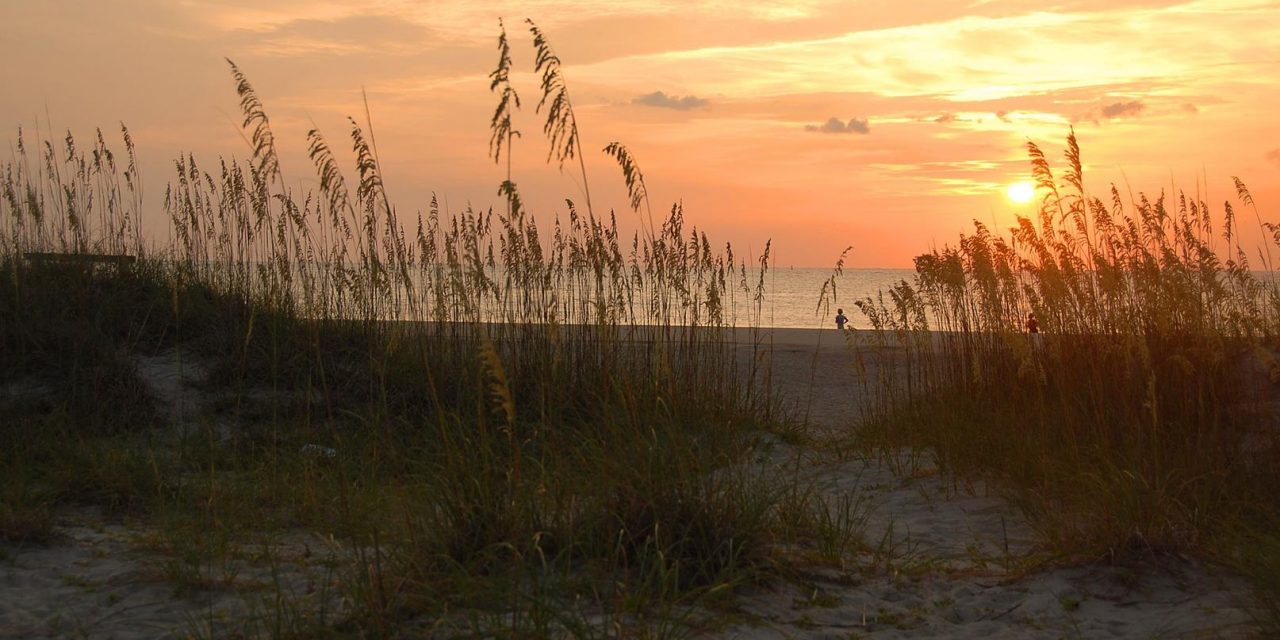 It's that time again — time to plan your next reunion.  Unfortunately, finding the right destination is about as easy as singlehandedly cooking a big Southern feast from scratch. If you're local to the Southeast or looking to travel into this area from elsewhere, may we suggest Georgia for your next reunion destination?
From mountains in the north to Atlantic coastline in the south, there's a little bit of everything in the Peach State.  If your group is into history, high culture, or great adventure, Georgia has something for you.
Four Great Reunion Destinations in Georgia
It's not an easy thing to sum up an entire state's attractions in just a few paragraphs.  But if you're interested in a shortlist of some of Georgia's reunion-worthy regions, here are a few to get you started:
Atlanta
Let's make this easy:  If you've got a group with varied interests, go to Atlanta.  Transportation is not a problem; the city's Hartfield-Jackson Airport is a major flight hub and the world's busiest airport. It's vibrant  and multicultural, with a burgeoning foodie culture and a rapidly emerging film industry. Your group can sample high culture at art museums, theatres, and opera and ballet venues; they can enjoy the city's funkier side (via street art, Atlanta hip hop, and indie rock) or embrace a musical legacy that includes country and folk. It's also a magnificent choice for history buffs, with Civil War and Civil Rights sites and museums abounding.
For families, Atlanta's zoo and aquarium are permanently on the must-see list. Zoo Atlanta is one of only four U.S. zoos with giant pandas, and the Georgia Aquarium is the world's largest. Another unique attraction, the Kendeda Canopy Walk, allows visitors to take a canopy-level tour of one of Atlanta's remaining urban forests. Plus, Atlanta is a convenient distance to Lake Lanier and Stone Mountain Park — both ideal for kids and outdoor-loving groups.
And sports?  There's lots of options for sports, both for playing and for watching. Major league baseball, basketball, football, hockey, and soccer all have a team here. The 1996 Olympic Games brought the city fame as well as the massive Centennial Olympic Park, and the Chattahoochee River National Recreation Area offers 48 miles of waterway ready for group recreation.
Coastal Georgia
Georgia's roughly 100 miles of Atlantic coastline have a very different vibe from the rest of the state — and, depending on which town, city, or island you make your HQ, a different vibe from each other!
Savannah is perhaps the best-known of Georgia's vacation hotspots.  Words like "gracious," "refined," "historic," and "sophisticated" are usually employed to describe this southern Georgia gem, but there are equal amounts of trendy and hip going on here too. If your group wants to stroll charming streets, shop at a variety of stores, and enjoy some of the best seafood east of the Mississippi, Savannah is a great place to make your home base.
You can explore the entire Georgia coast from Savannah, or you can stay on one of the islands. Jekyll Island, the former winter playground of America's Gilded Age wealthy, now opens its beaches to everyone; it's also a great place to get back to nature at the Tidelands Nature Center or visit with rescued sea turtles. St. Simons island offers a well-developed mix of shopping, dining, and activities, while Sea Island and Tybee Island are definite beach resorts.  Many other islands dot the coastline, but you'll need a to hop on boat  (and maybe bring your hiking shoes) for some of them.
Chattahoochee National Forest
Not every group wants to be in the heart of the city; some want their space and a chance to explore the great outdoors. For those groups, we suggest heading to the Chattahoochee-Oconee National Forests.  Combined, these two forests stretch across 867,000 acres and feature miles of trails and streams. Whether you're bringing kids to the beach at Lake Rabun Campground or going camping with your equine friends, you'll find plenty of space for your group to relax and enjoy some of the wildest wilderness in Georgia.
But what if full-on wilderness is not your speed?  Then find a town to make your home base and enjoy the Forest as and when you want to. The town of Helen has roots that hark back to the Cherokee Indians, but it has a distinctly Bavarian feel.  It's a great place for groups who want to combine natural splendor with wine tasting, shopping, and Oktoberfest.  An hour away, Blue Ridge offers a more small-town-America feel, complete with apple orchards. But don't suppose that they roll up the sidewalks here: there's a full schedule of festivals, including ones devoted to wine and jazz, blues and barbeque, art, trains, trout, and chili.  Either town would make a great base for a reunion group.
Augusta
Finally, we had to mention Augusta. One word comes to mind for this city, and its one that's perennially popular with reunion groups:  Golf.  Yes, it's the home of The Masters, that legendary springtime golf tournament.  And yes, there are several excellent golf courses in the area.  But that's far from all that Augusta can offer groups. Other outdoor activities include biking, hiking, boating, sailing, and stand-up paddle boarding. The Savannah River also gives groups a chance to canoe or kayak.  There's also a vivid nod to the past in the shape of historic homes, museums, Civil War tours, and several African American heritage sites.  So, if your group is looking for a place that's busy but not too bustling, eminently walkable, and full of Southern hospitality, check out what Augusta has to offer.
When's your next reunion?  More importantly, where is it going to be?  Maybe in Georgia?