Arizona
With immaculate weather year-round and amazing natural scenery, Arizona is the perfect place to hold a family reunion.
Get your Family Together in Picturesque Arizona
Few states in the country can match Arizona's natural beauty. Home to three national parks, 18 national monuments and two national recreation areas, The Grand Canyon State features some of the most incredible terrain and natural attractions on earth and is a perfect place for a reunion or family gathering. Grand Canyon National Park is renowned for its vast vistas, beautiful colors and incredible genealogy.
More than 5.5 million people visit this legendary park each year to see the majestic 277-mile long and one-mile deep canyon. Another exalted stop is Petrified Forest National Park, which covers about 346 square miles and is named for its large deposits of petrified wood.
Perfect for exploration and discovery, this national park offers a variety of trails and hiking options featuring fossils, badlands, buttes, mesas and wildlife. Monument Valley Tribal Park is one of the most majestic, and photographed, points on earth. This valley features sandstone masterpieces that tower at heights of 400 to 1,000 feet and when the sun hits these graceful formations at the right angle, the scenery is enchanting. Few geological formations are as picturesque as Antelope Canyon, which contains tall winding walls that resemble a wave-like structure and feature light beams that shine directly into the canyon's openings. It is a photographer's dream. Hoover Dam is the highest concrete dam in the Western Hemisphere, standing at more than 725 feet above the Colorado River.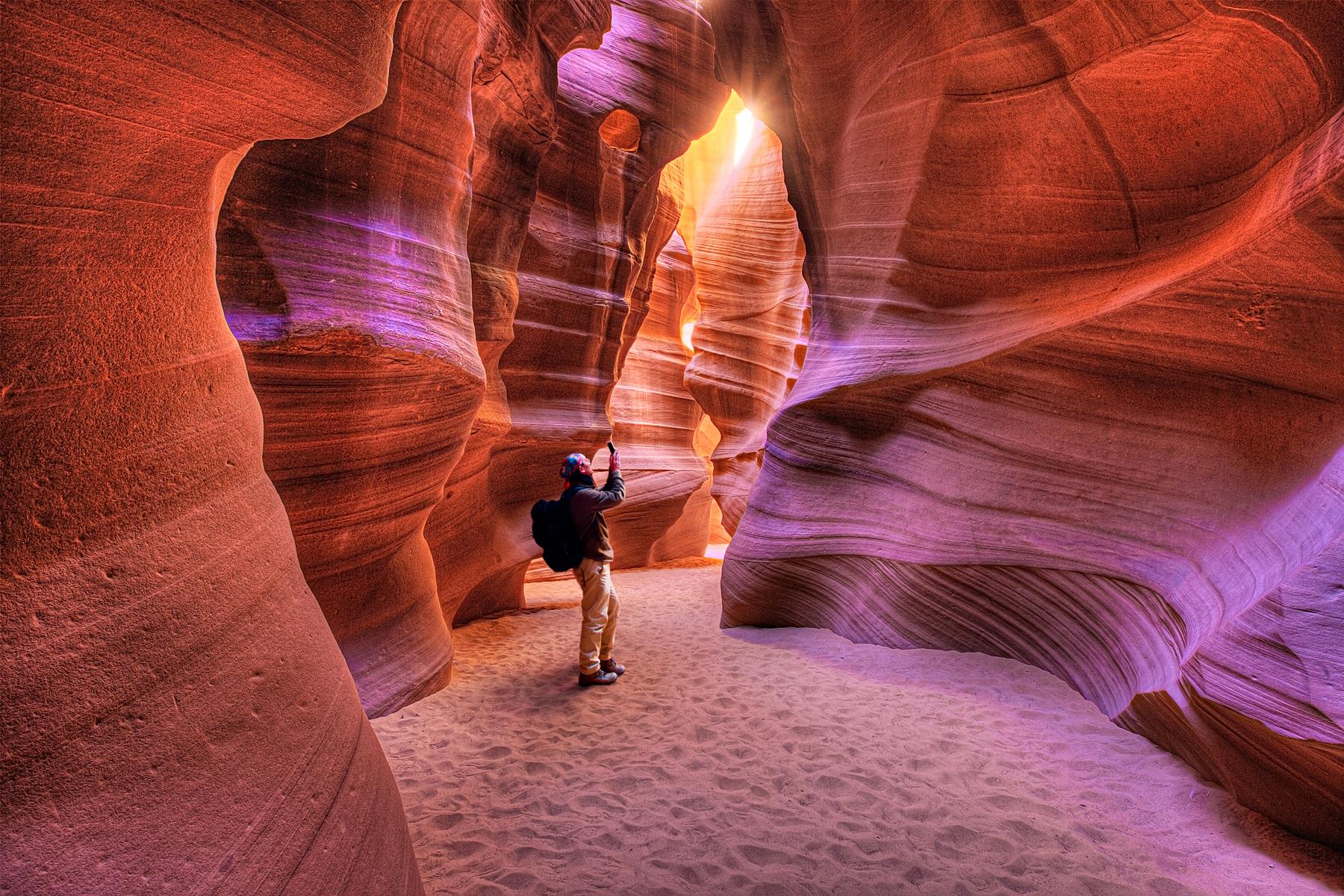 A Mix of Relaxation and Excitement
The cities of the Grand Canyon State are the perfect place for your next family group trip 
Arizona is also home to cosmopolitan cities including Phoenix, Tucson, Scottsdale and Flagstaff. Phoenix is known as a top destination for golf, as it offers nearly 200 golf courses for your family's next tee time. Downtown Phoenix features sports arenas, live music, rooftop lounges, museums, theaters, art galleries and more than 200 restaurants. Tucson attracts a diverse group of travelers thanks to its variety of things to do while visiting.
Whether your family wants to enjoy top-notch restaurants, excellent art galleries or enjoy some beverages at the bars on historic Fourth Avenue, where the University of Arizona students mingle, Tucson has something for everyone. Scottsdale is a multifaceted city that offers aquariums, architectural wonders, botanical gardens, wine-tasting rooms and award-winning museums. Old Town Scottsdale is an easily walkable neighborhood filled with award-winning restaurants, art galleries, jewelry shops and unusual stores, all within the backdrop of an old-time Western city. Sedona exists at the intersection of soul-nourishing wilderness and pampered luxury, where soaring red rock monoliths cradle an array of resorts, spas, art galleries and boutique wineries.
Browse below for some family-friendly things to do in Arizona to add to your itinerary
Highlights
Arizona's pristine year-round temperature and 300 days per year of sun ensures your itinerary will never be dampened by inclement weather.

With a slew of excellent resorts and spas, your family will feel pampered like never before.

The natural attractions in Arizona are unrivaled, from the Grand Canyon to the red rocks of Sedona, meaning breathtaking beauty is never far away.

With more than 300 golf courses across the state, you will never have a problem getting nine, or 18 holes in.
Family-Friendly Dining Experiences in Arizona
Pizzeria Bianco (Phoenix)
The line that wraps around the outside of the building doesn't lie. Pizzeria Bianco in Phoenix is one of our nation's most popular pizza places. Chris Bianco, the owner and head chef, invites you to taste his wood-fire pies and hand-made dough, which will wow your taste buds.
Website: pizzeriabianco.com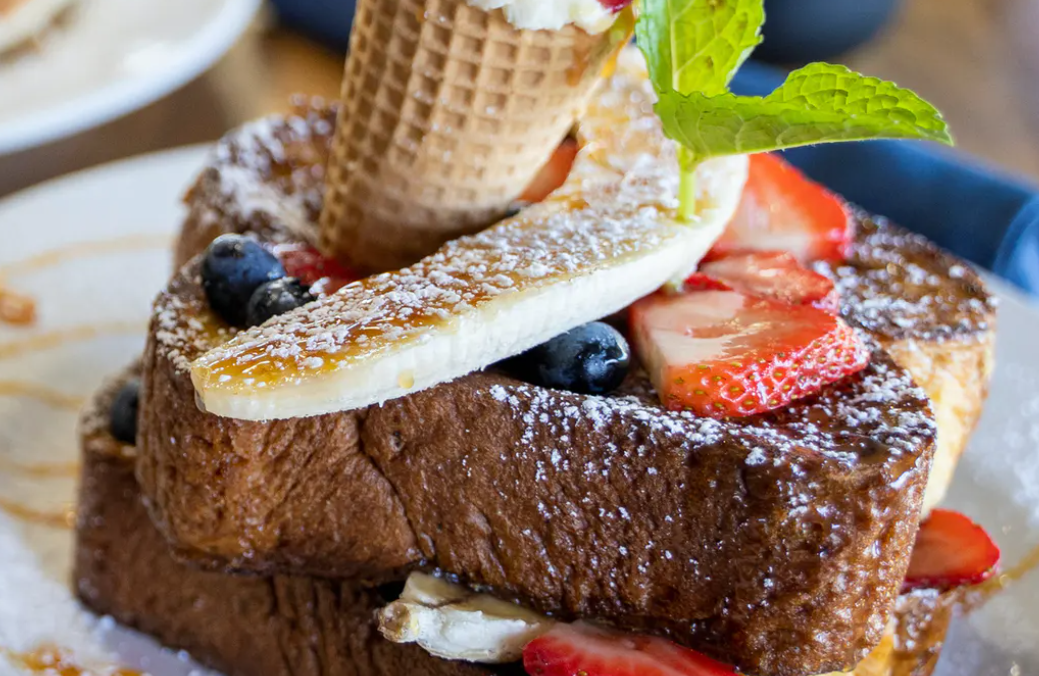 Hash Kitchen (Scottsdale)
When in Scottsdale, go to brunch at the home of the build-your-own Bloody Mary bar. Whether you order the Blackened Shrimp & Grits Hash or the Billionaire's Bacon, Hash Kitchen has a variety of creative breakfast foods and bar drinks that exhibits the Maggiore family's culinary expertise.
Website: hashkitchen.com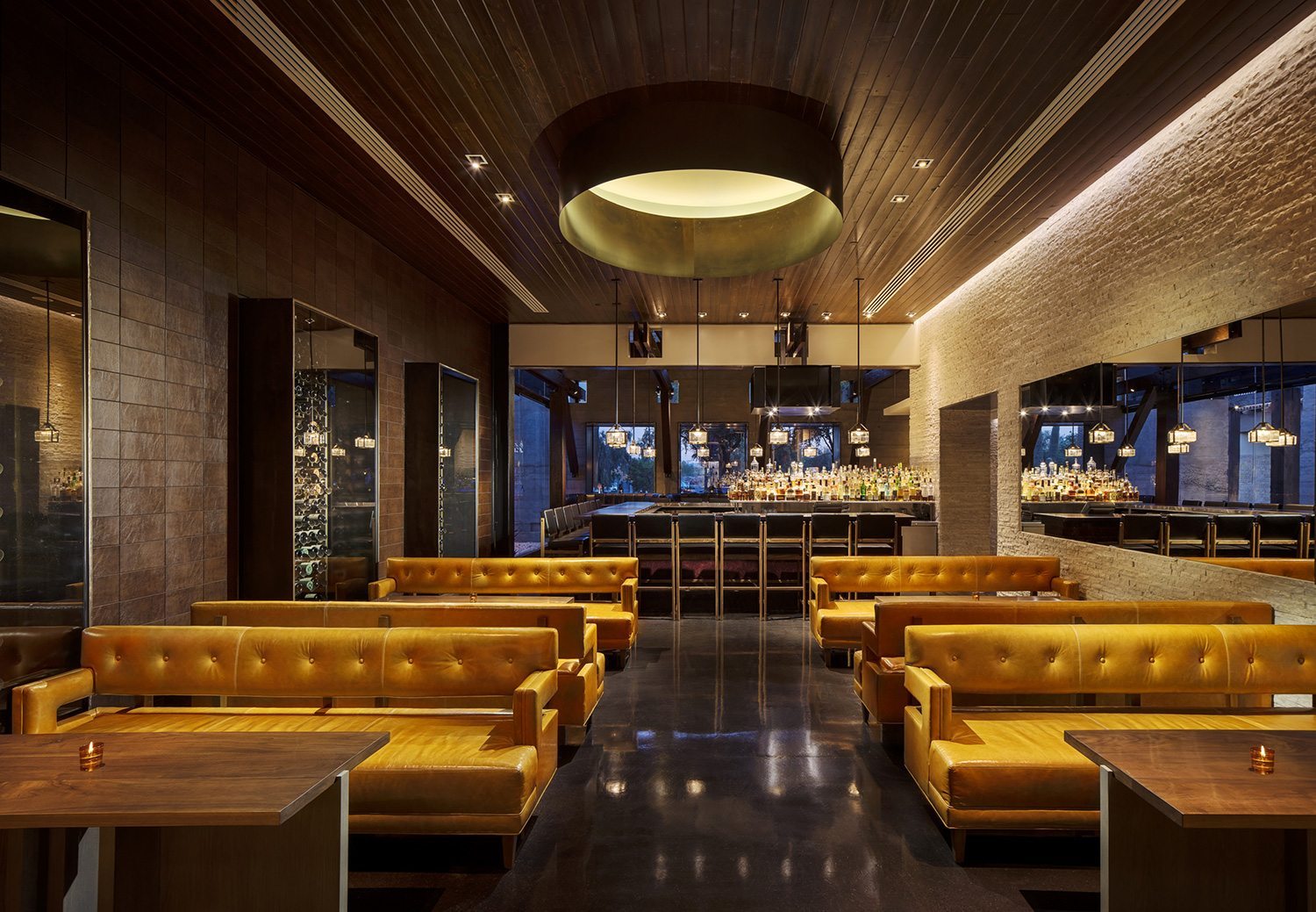 Bourbon Steak (Scottsdale)
Located inside the gorgeous Fairmont Scottsdale Princess Resort, Bourbon Steak allows guests to indulge all of their senses in the luxury of Chef Michael Mina's creations. The AAA Four Diamond rated restaurant's menu can be described as classic American with flares of world flavor and artistic presentation. Their signature dishes include the Broiled Seabass, Two Wash Ranch Jidori Chicken, and the Pan-Seared Duck Breast.
Website: michaelmina.net/restaurants/bourbon-steak/scottsdale
Cress on Oak Creek (Sedona)
Nestled into the wooded bank of Oak Creek, this restaurant allows guests to dine fully immersed in nature. This Southern European-inspired menu incorporates the seasonal flavors and cuisine of Sedona to create a truly unique experience. Cress on Oak Street also offers a Sunday brunch menu, and there couldn't be a more enjoyable experience than sipping a mimosa while sitting creekside on a sunny Arizona morning.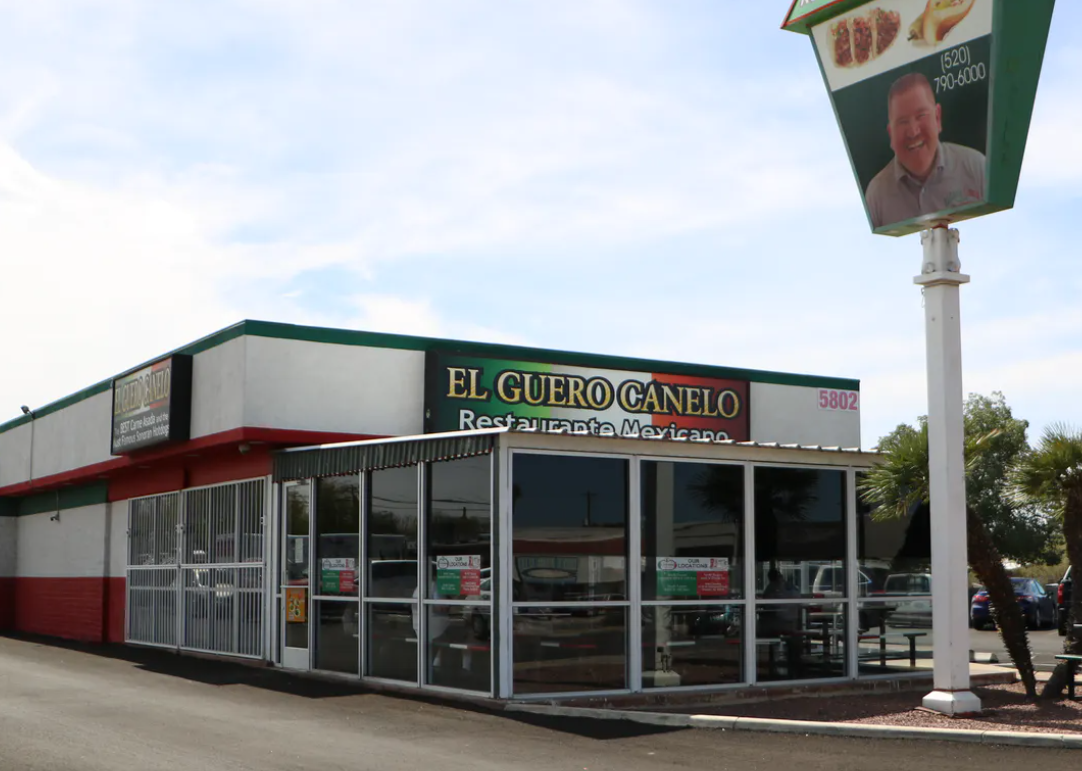 El Güero Canelo (Tucson)
El Güero Canelo offers an array of Sonoran food in Tucson but perhaps its signature dish is the Sonoran Style Hot Dog. Served in a traditional Mexican roll, this frank comes wrapped in bacon and is topped with pinto beans, tomatoes, onions, mustard, mayo and jalapeno sauce. The restaurant also conveniently offers a drive-through for groups on the go.
Website: elguerocanelo.com
Family-Friendly Attractions in Arizona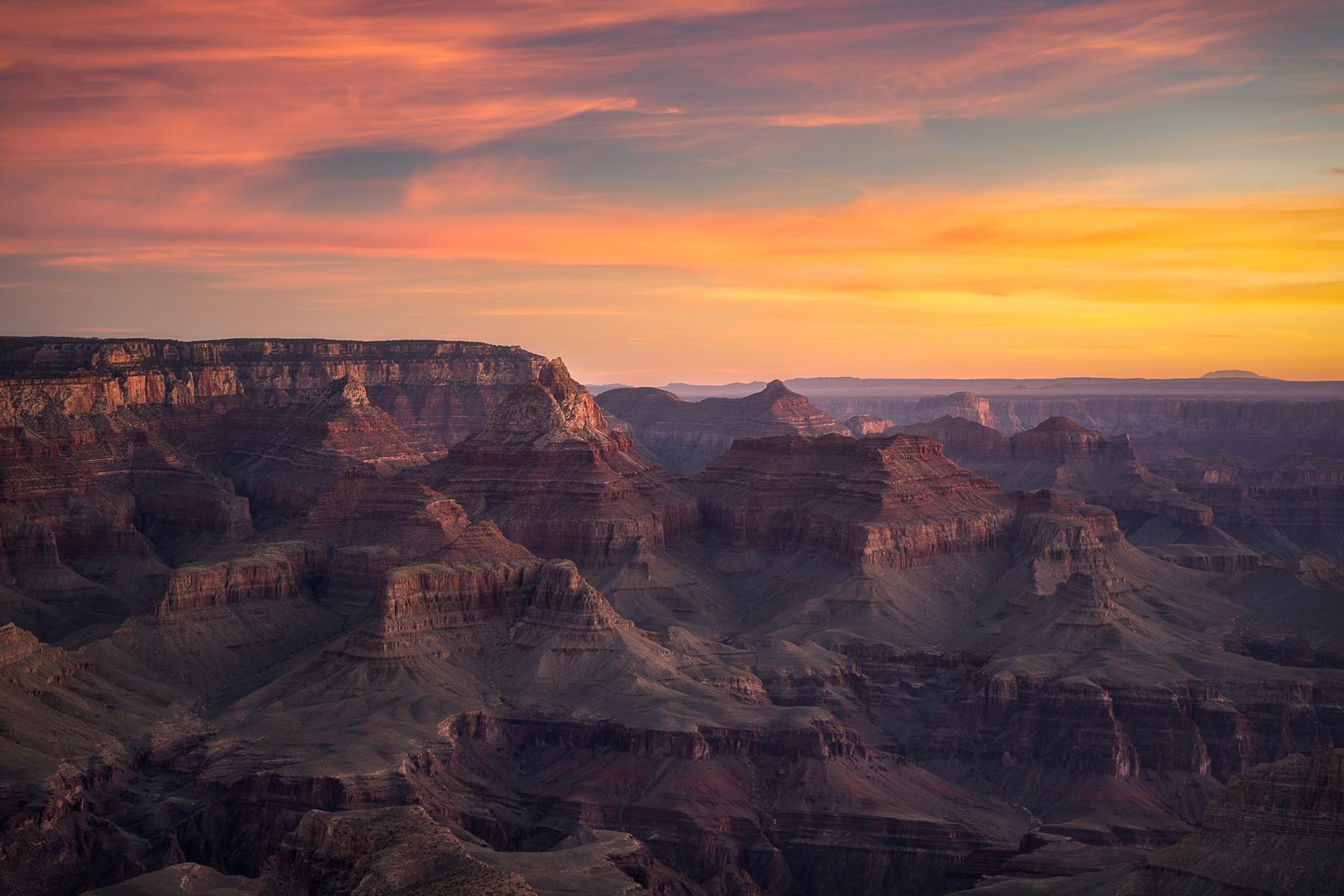 Grand Canyon National Park
The Grand Canyon is a must-see destination for any travelers to Arizona. There are countless ways your group can explore this massive state park. To enjoy the truly incredible view, visit some of the park's scenic viewpoints like Mather Point, Vermillion Cliffs, or Grandview Point. For a more immersive experience groups can go on a guided hike, ride mules into the canyon, or take a helicopter tour. As one of the natural wonders of the world, taking a trip out to the Grand Canyon is a once-in-a-lifetime experience you do not want to pass up.
Website: nps.gov/grca/index.htm
Sedona
Sedona is the West's ultimate retreat from the stressors and overstimulation of modern life. Not only does Sedona cater to nature lovers with its 2 million acres of protected land, there is plenty to explore for those who wish to experience the local arts or the spiritual energy Sedona is rumored to be abundant in. Go backpacking in one of Sedona's Secret Seven to avoid the crowds. Or, join Arizona's wine community on a personalized wine tour at Sedona'a Wine Adventures.
Website: visitsedona.com
Monument Valley Tribal Park
Come to Navajo Nation's Monument Valley Park to get the Native American experience. At the visitor center, be greeted by the view of the world-famous panorama of the Mitten Buttes and Merrick Butte, explore the landscape on a guided Jeep tours by Navajo operators, and have an authentic Native American cuisine at Haskenneini Restaurant.
Hoover Dam
A symbol of fine American labor and manpower. Located at the border of the state of Nevada and Arizona, this structure neighbors Boulder City, wherein guests visit the Hoover Dam museum, and Las Vegas. Feast your eyes on the spectacular view of the Black Canyon and Colorado River.
Website: usbr.gov/lc/hooverdam
Grand Canyon West
Grand Canyon West has features you won't find at the South or North rims. Get an aerial view of the Canyon through a glass bridge on the Skywalk, take a whitewater rafting tour with Hualapai River Runners, take a helicopter and boat tour, soar over cliffs on a zip line and explore the area's history at the Native American Village and Guano Point.
Website: grandcanyonwest.com
Family-Friendly Accommodations in Arizona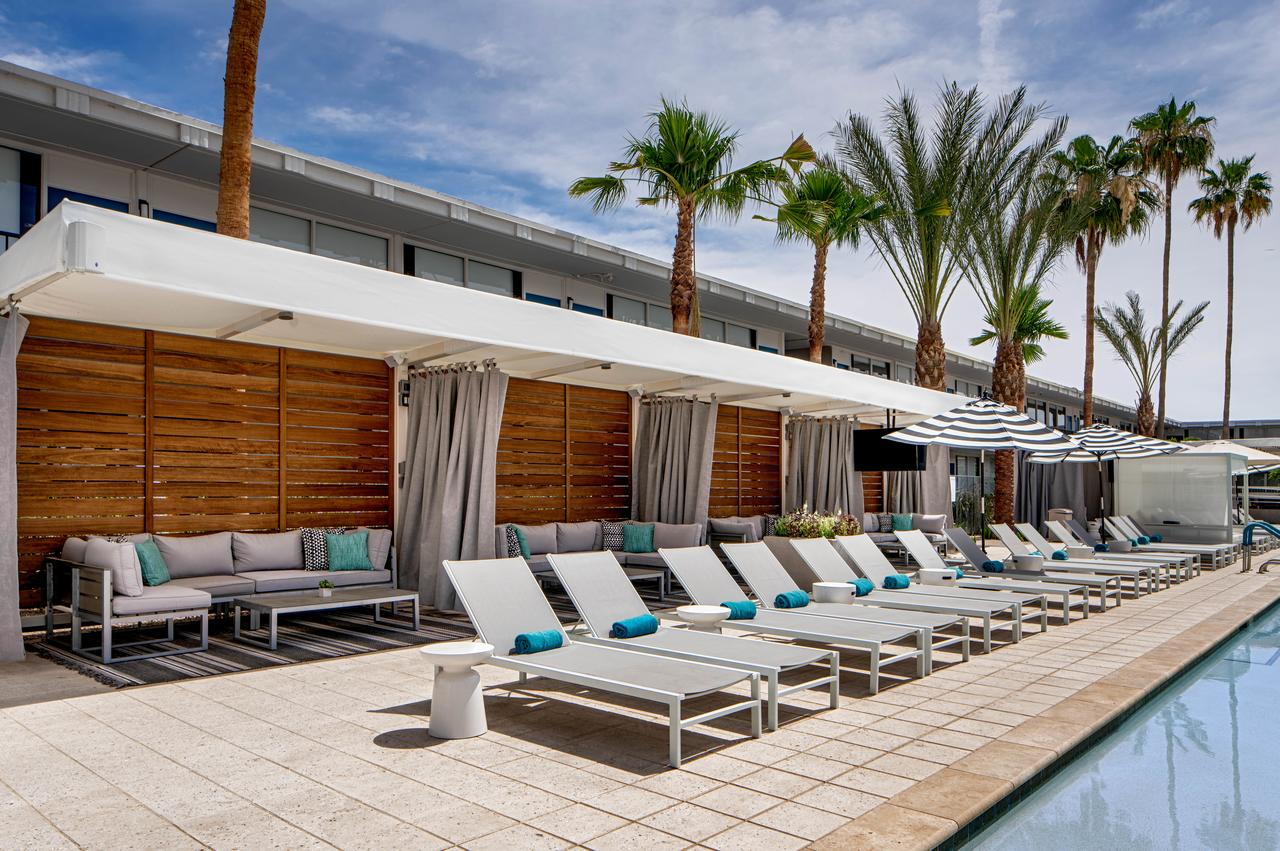 Hotel Adeline (Scottsdale)
Located in the heart of historic downtown Scottsdale is Hotel Adeline: a stylish, boutique hotel that specializes in helping guests plan a weekend to remember. Its pet-friendly accommodations make this hotel the perfect place to bring your furry friends that you couldn't stand to leave at home. Hotel Adeline offers an array of drinking and dining experiences, including Straight Up: a speakeasy that is only accessible by password. Hotel Adeline has an abundance of spaces to host large gatherings. The hotel's elegant ballroom has the ability to host 120 guests.  
Website: hoteladeline.com/play
Sky Rock Inn of Sedona
For groups of nature lovers, the Sky Rock Inn of Sedona is surrounded by a breathtaking red rock landscape. With many rooms offering views of the mountains and desert, the hotel offers guests the chance to reconnect with nature. More than just views, the hotel has a pool and spa, a rooftop lounge, and a shuttle that takes guests to Sedona's most popular sites.
Website: skyrocksedona.com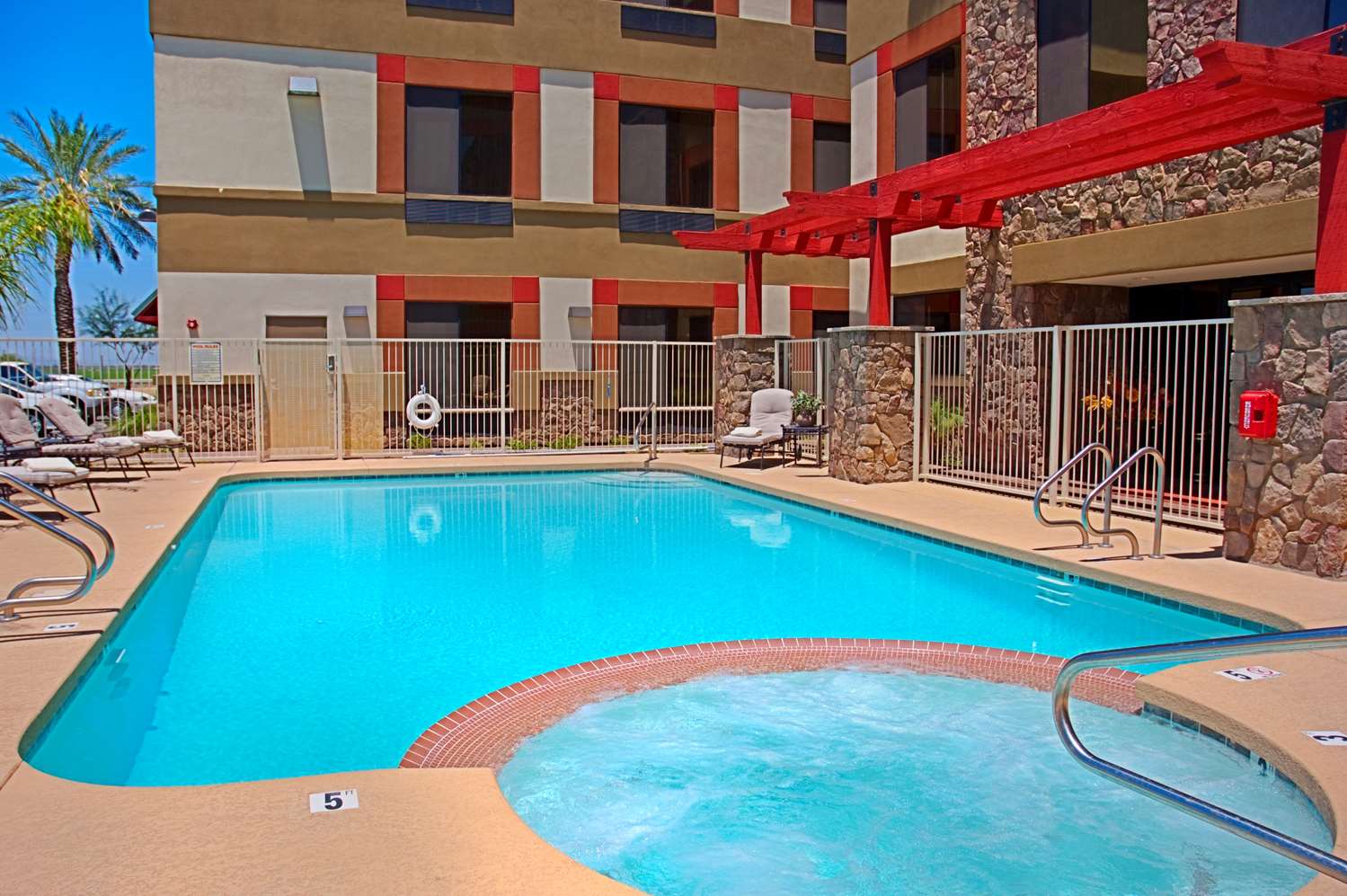 Best Western Legacy Inn & Suites (Mesa)
The Best Western Legacy Inn & Suites in Mesa offers every comfort and convenience a group could desire. Located just a few miles from the Phoenix airport, the hotel has a free shuttle service to and from the airport and city, making the hassle of car rentals or Ubers obsolete. The hotel offers two meeting rooms, complete with audio/visual hookups and options for outside food and drink. For groups of 10 rooms or more, guests will enjoy exclusive discounts when booking their stay.
Website: bestwesternlegacyinn.com
Abita Springs Hotel (Abita Springs)
Built in a beautifully restored 1890s home, the Abita Springs Hotel offers peaceful and stylish accommodations in the heart of Abita Springs. This hotel combines the luxurious feel of a boutique hotel with the convenience of a neighborhood guesthouse. Five private suites overlook lush hotel grounds, a charming courtyard garden and one of Abita's famed artesian springs.
Website: abitaspringshotel.com
The Views Inn (Sedona)
The Views Inn offers the cozy cabin feel of a Western getaway tucked into the Red Rock Mountain in Sedona. A budget-friendly option, the hotel spares none of the amenities needed for an enjoyable stay – including a pool, hot tubs, free WIFI, and complimentary breakfast. The Views Inn is located in an ideal location for easy access to downtown Sedona.
Website: viewsinn.com
Family-Friendly Venues in Arizona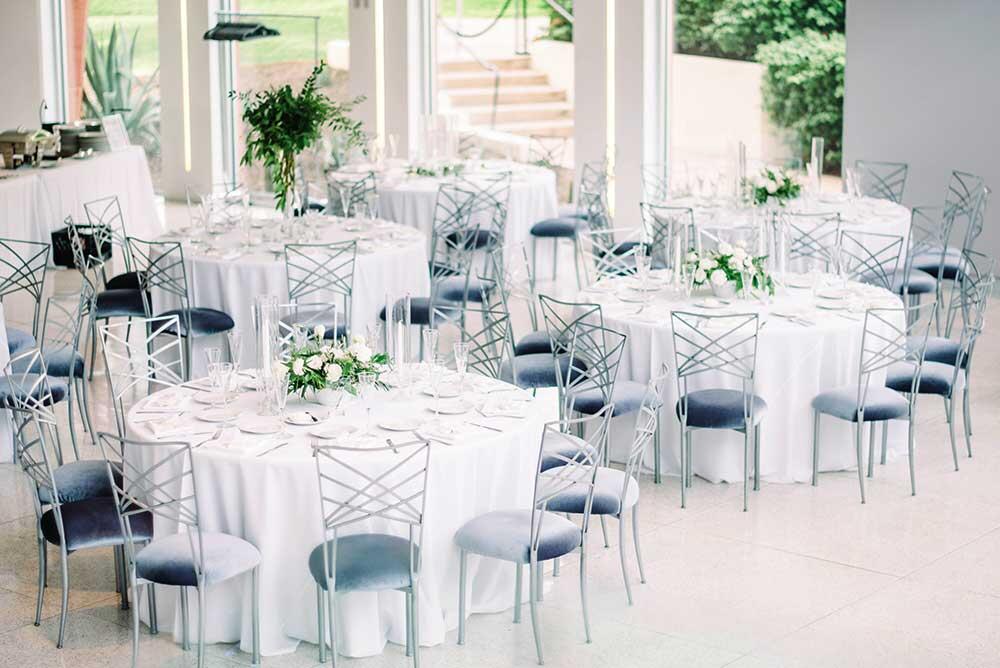 The Clayton on the Park (Scottsdale)
A hidden gem in the heart of downtown Scottsdale, this sophisticated event venue features three interconnected indoor/outdoor spaces and is a stylish, modern alternative to the standard hotel ballroom. Exceptional full-service in-house catering and bar services offer an outstanding experience for any event.
monOrchid (Phoenix)
A creative hub in the Roosevelt Row Arts District, monOrchid is a collective of event venues, videography studios and art galleries, which has earned it the title of Phoenix's most diverse and accommodating building. With a capacity of 375, monOrchid is a 14,000 square foot warehouse which is perfect for events that wish to indulge in multiple activities at once.
Website: monorchid.com
Sea of Glass Center for the Arts (Tucson)
This event hall was carefully designed as a versatile space for hosting a broad spectrum of events and activities. This magical, versatile space offers four venues for rent which can be joined together as needed. It has a performance and event hall, a studio, a courtyard and patio and a lounge and bar.
Website: theseaofglass.org
Orange Tree Golf Club & Resort (Scottsdale)
A desert oasis located in what was once an orange grove, the Orange Tree Golf Club is one of Arizona's finest luxury golf destinations. This picturesque club offers a lush green event location, exceptional food and reception spaces on both the patio and in its exquisite Grand Ballroom, which can accommodate up to 400 guests.
Website: orangetreegolfcourse.com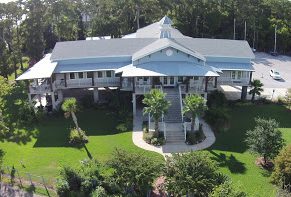 Venue at the Grove (Phoenix)
One of the most beautiful locales in Phoenix, the Venue at the Grove features lush flowers and a breathtaking orchard of pecan trees that makes this serene outdoor environment a retreat from the Arizona desert. Located minutes from downtown Phoenix, Venue at the Grove offers more than two acres of sophisticated ambience that makes an ideal setting for any event.
Website: venueatthegrove.com