Kissimmee, Florida
With their array of world-class theme parks, unique attractions and outdoor adventures, exciting entertainment, and delicious dining options, it's virtually guaranteed that you'll make everyone happy when you plan your family reunion in Kissimmee!
If your group can dream it, they can do it in Kissimmee, Florida.
World-famous theme parks, family-friendly outdoor adventures, and unique dining and entertainment possibilities, this sunny destination offers everything you need for a family reunion filled with memories to last a lifetime.
Conveniently situated in Central Florida, Kissimmee provides easy access to world-famous theme parks, including Walt Disney World® Resort, Universal Orlando Resort®, and SeaWorld® Parks & Resorts® Orlando. Where else can families shake hands with a mouse, blast off into outer space, and let their inner night owls loose at concerts and clubs? Families can also enjoy the nearby Fun Spot America – Kissimmee and take a stroll through the past at The Holy Land Experience.
For families who prefer the great outdoors, Kissimmee features incredible fresh air fun and thrills, including zipline excursions, kayaking, horseback riding, and animal encounters, all offered at the many outdoor adventure parks in the area. Fly through the air on boats, balloons, and broomsticks. You can even meet a few toothsome friends at Gatorland, or zoom across the water in an airboat at Wild Florida Airboats & Gator Park.
Get More From Your Reunion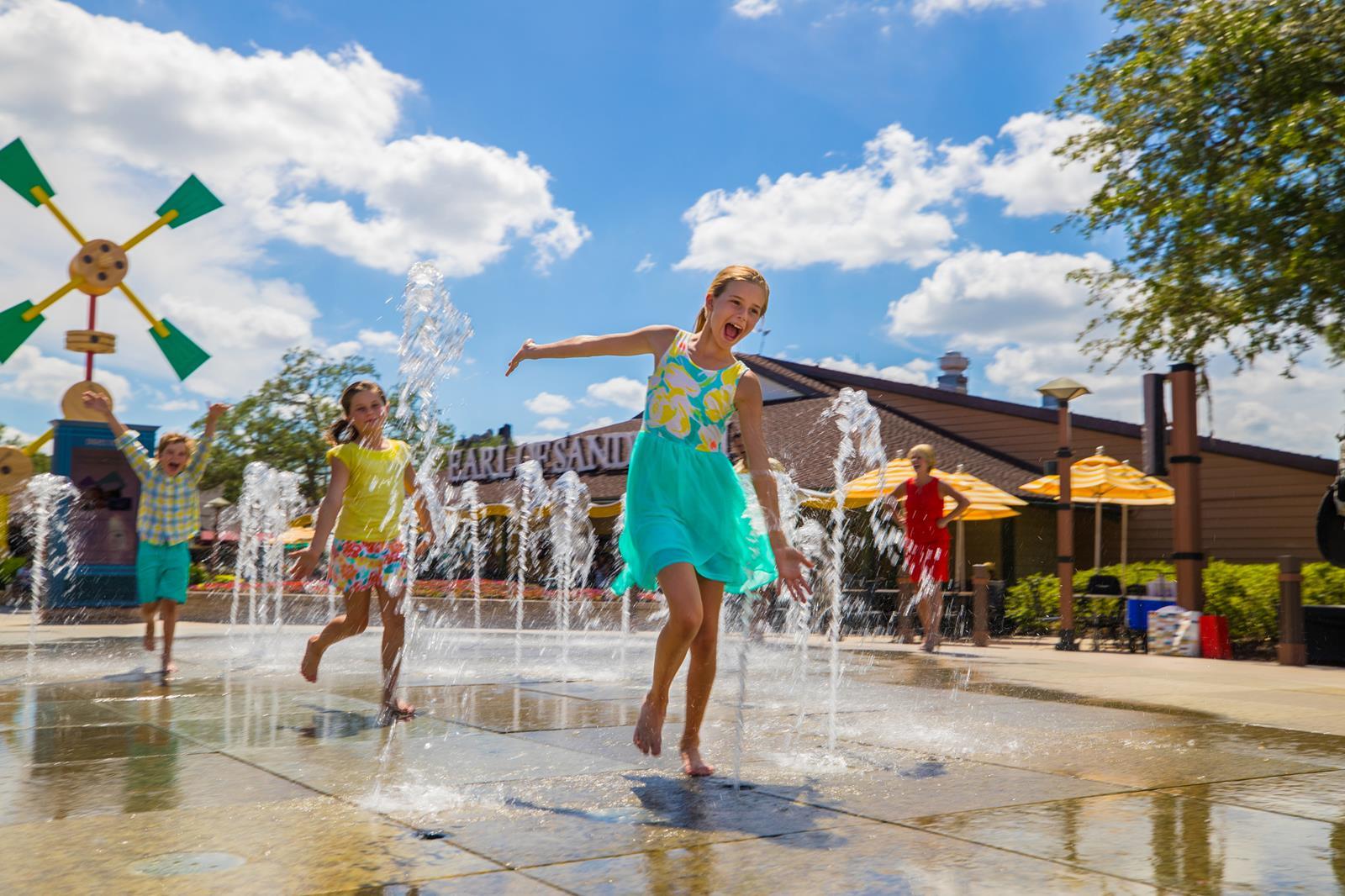 Unforgettable Attractions
When it's your turn to plan the next group gathering, let Experience Kissimmee make it easy for you! 
Kissimmee offers more than 45,000 accommodation options for every budget, including 22,000 vacation homes. (Maybe that's why we're called the Vacation Home Capital of the World®.). With comfy motels, high-end hotel suites, private villas, and luxurious resorts, Kissimmee offers the best selection of close-to-everything accommodations—all with a variety of features and services to satisfy every reunion need and budget, including dedicated banquet spaces, hospitality rooms, and outside catering options.
From fine dining to delightful local eateries, this one-of-a-kind destination features plates for every palate. Dine with kings and queens and wizards. Families can even dine with knights at Medieval Times Dinner & Tournament, take to the high-seas on a pirate ship at Pirate's Dinner Adventure, enjoy cultural cuisine at Disney Springs®, or savor while singing along at House of Blues Gospel Brunch.
Kissimmee is just a wave of-a-wand away from Orlando International Airport—which is only a 20- to 30-minute drive to every hotel in Kissimmee—and less than an hour from Florida's east and west coasts. We've got planes, trains, and automobiles (and buses, taxis, rental cars, limos, and shuttles) to get you from A to Z and every letter in between.
Kissimmee is the perfect location for your next family reunion. And with free planning assistance, plus free reunion T-shirts, Experience Kissimmee can make your dream reunion into a reality!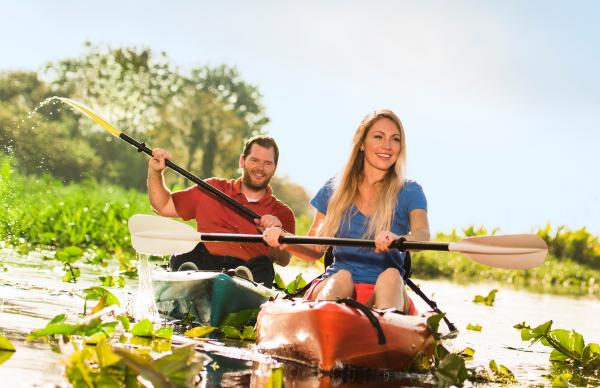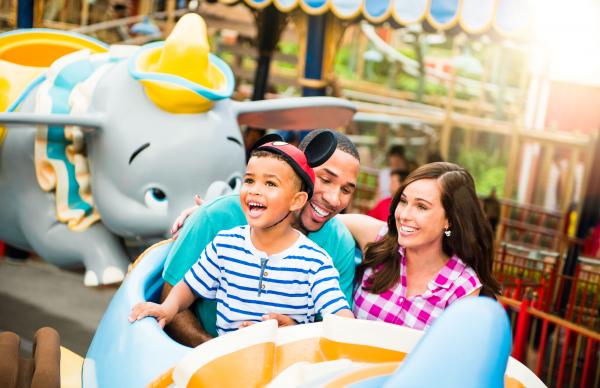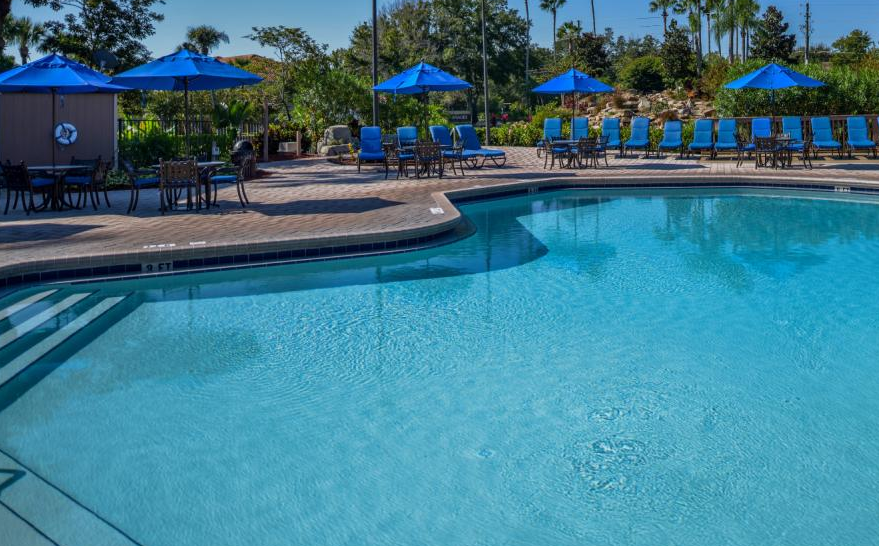 We had a fabulous time! We were able to get everything we needed, and I think all the family members enjoyed themselves to the fullest. The free T-shirts were fantastic and we wore them with pride. I would love to come back to Kissimmee. Thanks again for all your help."
– Debra Thompson of Roberson/Bush Family Reunion
Lodging Inventory
45,000 accommodations options
1,000,000 square feet of meeting space
Group Perks
Free family T-shirts
Assistance with venue selections
Accommodation recommendations
Site visit and event details assistance
Connections with local vendors
Top Attractions
Walt Disney World Resort®
Universal Orlando Resort®
SeaWorld Parks & Resorts Orlando®
Gatorland
Fun Spot America – Kissimmee
The Holy Land Experience