In the heart of Southern Indiana lies a county known for its beauty and recreational offerings– but you have to look below the surface to see some of its most intriguing features – the caves. Reunion planners need look no further than Harrison County for an adventure that is sure to make your next family gathering one to remember.
Outdoor Fun Awaits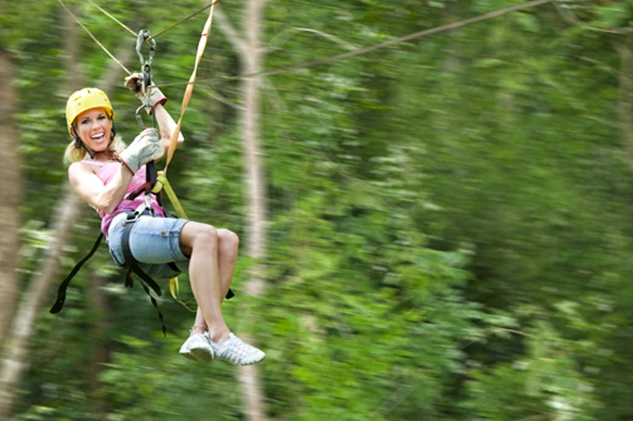 What makes Harrison County the perfect place for a family reunion? The answer to that lies in the unique scenery and geography of the region, which offers a host of outdoor activities for both the thrill seekers and the laid-back. Explore the famous Indiana Caverns or Squire Boone Caverns, or make your way along the Indiana Cave Trail. One of the best ways to experience Southern Indiana is, in fact, underground. Cave tours can even be booked as a multi-day trip for families interested in really getting to know the cave system.
For more outdoor fun, visit Squire Boone Caverns Zipline Adventures and soar through the trees on a ride that will get your adrenaline pumping and take you through Harrison County's gorgeous scenery. The whole family will love Golf Shores Fun Center, which features two 18-hole mini golf courses, an arcade, coffee shop and even party rooms perfect for reunion planners.
For adult members of the group, a tour of the local wineries is a perfect way to spend the day, and Harrison County has five of them. Or adults can head to Horseshoe Southern Indiana Casino, which offers more than 100 gaming tables and 2,000 slots.
Why not learn something new while you enjoy your reunion with family? At Zimmerman Art Glass in Corydon, visitors can watch demonstrations of glassmaking and purchase beautiful pieces including ornaments and paperweights. Learn about Indiana's history in Corydon, its first state capital, at the Old Capitol and see where Indiana's first constitution was signed.
Restaurant choices abound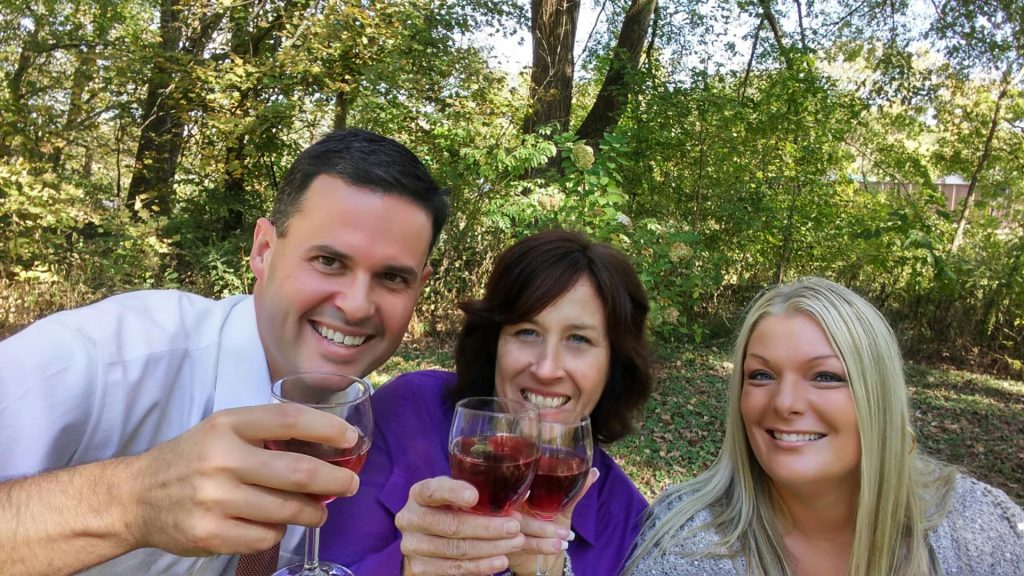 Food brings families together and is the cornerstone of a memorable family reunion. Harrison County offers everything from casual and family-style to fine dining, along with quick service and sweet treats. Whether you plan your days around your meals or your meals around your days, you are never far from a variety of options that are sure to please even the pickiest of eaters. Check out a locally owned favorite like Point Blank Brewing Company, Beaver Street Tap Room, Frederick's Cafe and Bill's on the Hill for meals that are sure to leave you satisfied.
Where can we stay in Harrison County?
Choosing where to lay your head at the end of a fun day with family is one of the biggest decisions to make when planning a reunion. Harrison County offers a range of lodging styles – from camping and RV sites in gorgeous forest settings to traditional hotels with full amenities. Consider a cozy bed and breakfast, or check out the cabin and cottage options.
How do we get to Harrison County?
Across the mighty Ohio River from Harrison County lies Louisville, Kentucky. A growing city with a vibrant downtown, the city is a perfect hub for travelers who choose to fly into Louisville International Airport. For those coming by car, Harrison County is just over two hours south of Indianapolis on I-65, two hours southwest of Cincinnati on I-71and three- and-a-half hours east of St. Louis on I-64.