Today's Cruise Ships Offer Exciting Features, Programs, and Attractions for Family Vacations and Reunions
Cruise vacations are popular choices for family travelers. Today's massive cruise ships are like floating family-friendly resorts featuring dozens of dining venues, extensive kids and teens programs, and a wide variety of entertainment. These fun-filled playgrounds offer thrilling attractions such as top-deck roller coasters, three-story go-kart race tracks, awesome water parks and immersive virtual reality experiences. Ships with top-notch enrichment programs and culinary scenes are also excellent choices for those planning multigenerational cruise vacations and family reunions. 
If you're seeking an amenity-filled megaship for your next family vacation or reunion, here are some exciting cruise ships to consider: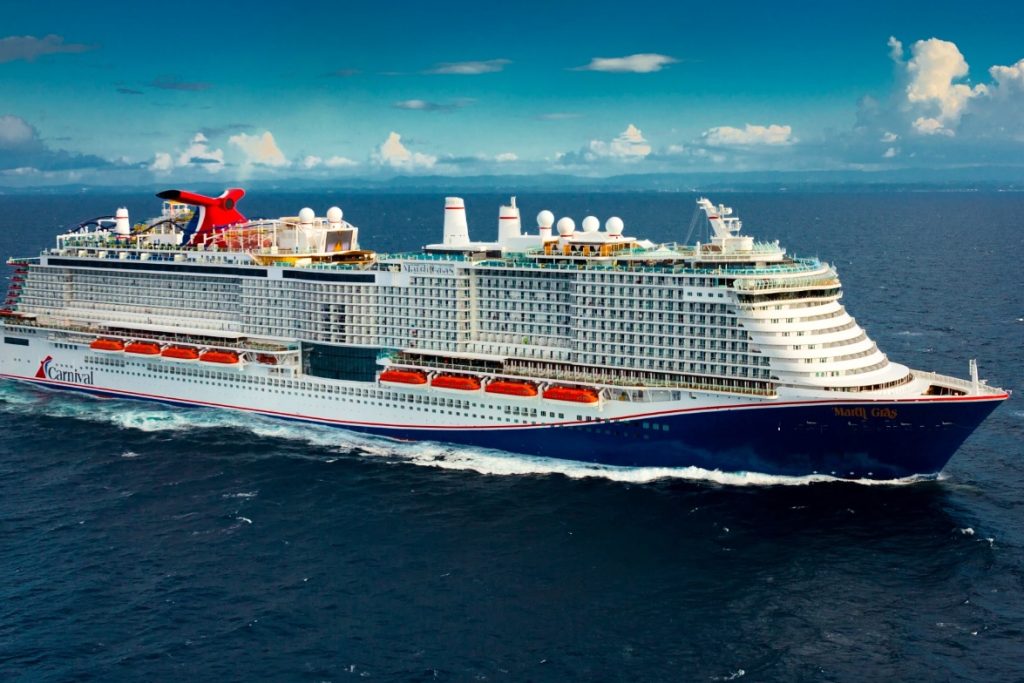 Carnival Cruise Line – Mardi Gras  
Carnival Cruise Line's award-winning Mardi Gras offers a wealth of sensational attractions for guests of all ages throughout its 19 decks. The cruise line's amazing Fun Ship features six themed zones and a wide variety of innovations, including BOLT – the cruise industry's first-ever roller coaster at sea. Mardi Gras' 600-foot ropes course is another thrilling option, offering a zip line and levels for both beginners and more experienced guests. 
Mardi Gras features an extensive array of family-friendly accommodations, including Carnival's superb Family Harbor. This cruise ship has over 20 dining venues, allowing families to choose from casual eateries and fabulous specialty restaurants. Some favorite options include Big Chicken, Guy's Burger Joint, Chibang!, Fahrenheit 555 Steakhouse, Rudi's Seagrill, and Emeril's Bistro 1396, celebrity chef Emeril Lagasse's first restaurant at sea. 
With tons of shipboard amenities and entertainment, family groups will find it easy to let the good times roll on Carnival Mardi Gras. Located in the cruise ship's Ultimate Playground zone, Mardi Gras' massive WaterWorks water park features three breathtaking water slides, a 150-gallon PowerDrencher tipping bucket, and a cool splash area to entertain kids. Families can have fun together playing miniature golf, watching Family Feud™ Live, and viewing live shows in the Grand Central Atrium. Carnival's fun-filled Camp Ocean programs provide engaging age-appropriate activities, parties and events for kids ages 2-17. Families can enjoy Mardi Gras' Build-A-Bear Workshop At Sea and Seuss at Sea programs together, too.
Disney Cruise Line – Disney Wish
Disney Cruise Line's new Disney Wish is a 4,000-passenger floating luxury resort filled with state-of-the-art technology, immersive dining experiences, and iconic Disney storytelling that brings beloved characters to life. Families can reconnect while enjoying Disney Cruise Line's Broadway-caliber entertainment and playing together on AquaMouse, Disney Wish's first-of-its-kind water coaster. This "first Disney attraction at sea" features 760 feet of tubes winding around the ship's top deck and spectacular ocean views.
Disney Wish features exceptional family-friendly accommodations and specially-designed spaces for children of all ages. Kids aged three to 12 will love Disney's Oceaneer Club's themed areas, which include Star Wars: Cargo Bay, Walt Disney Imagineering Lab, Marvel Super Hero Academy, Fairytale Hall, and Mickey and Minnie Captain's Deck. It's a Small World Nursery caters to little tots from six months to three years of age, and tweens and teens have their own cool hangouts on the ship. Families can have fun at Disney Wish's "Pirate's Rockin' Parlay Party," complete with fireworks at sea. 
Disney Wish offers guests three rotational imaginative dining venues, including the first and only "Frozen" and Marvel restaurants at sea. There are also plenty of adults-only spaces spread across multiple decks on Disney Cruise Line's Disney Wish, and the bars and lounges are superb. The most popular is Star Wars: Hyperspace Lounge, where guests can sip intergalactic concoctions while enjoying ever-changing views of galaxies far, far away.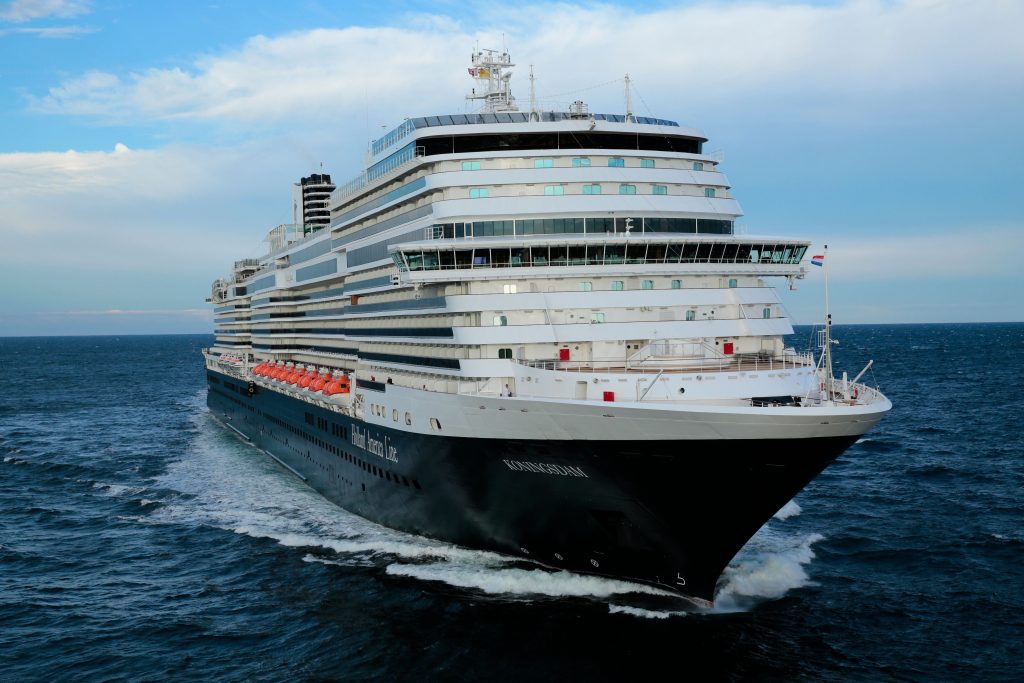 Holland America Line – Koningsdam  
Holland America Line's award-winning Koningsdam provides something for every age group and interest, making it an excellent choice for families and multigenerational vacationers. Particularly noteworthy are the exceptional Explorations Central enrichment programming, the wide variety of dining options, family-friendly shipboard amenities such as the pool with a retractable roof, and the superb live music along the multi-venue Music Walk. Koningsdam also has family cabins and interconnecting cabins well-suited for family groups. 
Even the most discerning families will enjoy Koningsdam's onboard culinary scene. Holland America's Culinary Council chefs create outstanding regionally-inspired cuisine for guests to savor in the ship's main dining room and specialty restaurants. Favorite venues include the Pinnacle Grill, Rudi's Sel de Mer, Canaletto, and Tamarind. Holland America Line offers special incentives for family reunion cruise bookings, and Koningsdam's restaurants are perfect for group dinners and events. 
Holland America knows how to artfully weave entertainment, enrichment, and cultural encounters into its onboard programming and shore excursions. Koningsdam guests can enjoy theater shows, exceptional BBC Earth In Concert performances, a variety of informative EXC talks, digital workshops, and cooking demos in Koningsdam's Culinary Arts Center. Families can also enjoy evening movies together at the Lido Deck Pool. Koningsdam's Club HAL areas for kids ages 3-12 and The Loft for teens ages 13-17 are a hit with families, providing daily activities and enriching experiences as well. 
MSC Cruises – MSC Seashore  
MSC Seashore is well-designed for families, with space to accommodate more than 5,600 guests. MSC Seashore features 11 restaurants, more than three acres of outdoor space, and 11 different kinds of staterooms, including specially-designed connecting rooms for families and luxurious suites in the MSC Yacht Club. The ship's water park areas are also amazing – especially the Long Island Pool, Pirates Cove Aquapark, and the Jungle Pool with its overhead sliding glass roof.
MSC Seashore caters to family vacationers with a massive DOREMILAND kids' area and closes to 100 hours of entertainment for children and families during a seven-night sailing. MSC Seashore's DOREMILAND offers five kids and teens areas: Baby Club (ages 0-3), Mini Club (ages 3-6), Juniors Club (ages 7-11), Young Club (ages 12-14) and Teens Club (ages 15-17). The Studio in DOREMILAND includes a cinema, a live TV studio, and a well-outfitted console room for gamers. 
Another good reason to sail with MSC Cruises is their ongoing Kids Sail Free deals, which is one of many great ways to save money on family cruise vacations. Children ages 11 and under sail free on many sailings, and kids 12-17 years of age receive significantly discounted fares when sailing with adult family members in the same stateroom. Kids under two years of age always sail free on MSC Cruises when sailing as a third or fourth guest.
Norwegian Cruise Line – Norwegian Prima
Norwegian Cruise Line's newest cruise ship, Norwegian Prima, caters to families with standout amenities, Broadway-caliber entertainment, and activities for every age group. Fun features include the first three-level go-kart race track at sea and the cruise line's biggest water park. Norwegian Prima's Aqua Park features The Drop, a thrilling 10-story free fall dry slide, two 10-story racing water slides, and The Wave – a tidal wave raft slide experience. The cruise ship also has four pools, a unique multi-purpose theater, an outdoor deck games zone, and the Galaxy Pavilion virtual reality complex. 
The cruise ship's wide range of family-friendly staterooms allows family group members to have their own unique cruise vacation while still enjoying activities and meals together. The Haven, Norwegian Prima's boutique-hotel-within-a-ship, offers luxurious accommodations and personalized service for those seeking a more upscale cruise experience. Families can choose from 22 complimentary and specialty dining options on Norwegian Prima, including the stunning Hudson's main dining room, Norwegian Cruise Line's first Mediterranean seafood restaurant, and the Indulge Food Hall's 11 different venues.
Families will enjoy Norwegian Cruise Line's excellent youth programs on Norwegian Prima. These include Splash Academy for children ages 3-12 and Entourage for teens ages 13 to 17. The cruise ship also features appealing shore excursions for families on its Bermuda and Caribbean sailings.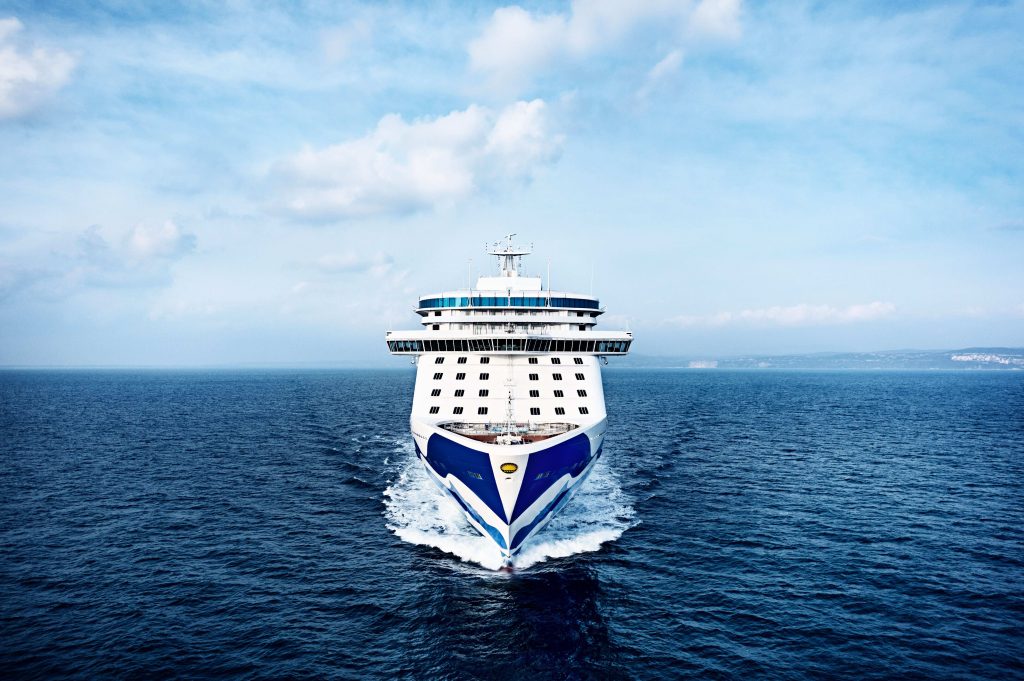 Princess Cruises – Sky Princess 
Families and multigenerational groups can have fun together on Princess Cruises' beautiful Sky Princess. The ship offers an array of family-friendly staterooms, including two-bedroom Family Suites, enriching activities for families, and superb dedicated youth programs to entertain kids. Sky Princess is packed with award-winning onboard amenities, and the ship's MedallionClass features make the entire cruise experience easy and hassle-free. 
On Sky Princess, cool kids' clubs include The Treehouse for kids ages 3-7, the Lodge for children ages 8-12, and the Beach House for teens 13-17. Families can enjoy Movies Under the Stars, multiple swimming pools, video games, basketball courts, and exciting Discovery at SEA programs available through Princess Cruises' exclusive partnership with Discovery. These engaging Discovery programs encourage adults and children to learn and make memories together while exploring the world. The Phantom Bridge escape room on Sky Princess is also great for parents, kids, and grandparents to play together – with over 700 different outcomes to potentially experience. 
Families and multigenerational reunion groups will look forward to coming together for delectable meals on Sky Princess. Bistro Sur La Mer, Sabatini's Italian Trattoria, and the Crown Grill are excellent specialty restaurants for celebration dinners, and the cruise ship's main dining room serves a wide variety of culinary delights. The Salty Dog Grill, the ship's award-winning pizzerias, and Gelato will surely be a hit with families, too.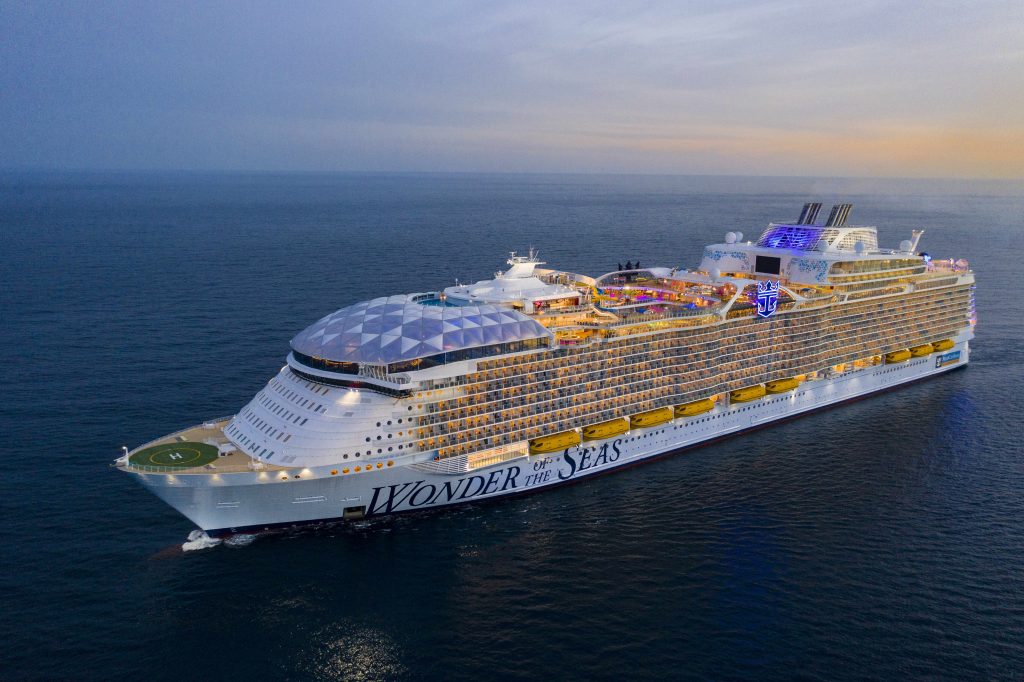 Royal Caribbean – Wonder of the Seas  
As the world's largest cruise ship, Royal Caribbean's massive Wonder of the Seas has over 2,800 staterooms with a capacity for almost 7,000 guests. The cruise ship features a broad array of attractions and eight distinct neighborhoods, including Royal Caribbean's first-ever Suite Neighborhood with their fleet's largest Ultimate Family Suite. Families can have fun together watching shows and performances at the AquaTheater, and children ages 6 months to 17 years have their own youth program areas as well. 
Families with kids will enjoy the cruise ship's new underwater-themed Wonder Playscape with its slides and climbing walls. Wonder of the Seas also features family favorites like a lively Caribbean-themed pool deck, the 10-story Ultimate Abyss slide, The Perfect Storm racing water slides, the FlowRider surf simulator, and rock climbing walls. The cruise ship is home to the largest poolside movie screen in the Royal Caribbean fleet, too.  
Wonder of the Seas' dozens of restaurants, bars, and lounges offer great ways to create memorable moments for families and multigenerational groups. Some of the most appealing specialty restaurants for family celebrations include Chops Grille, Hooked, and the brand new The Mason Jar Southern Restaurant & Bar, serving classic Southern cuisine with a twist. Casual meals at Johnny Rockets and stopping in for sweet treats at Sugar Beach are also fun for families. 
Captivating river cruises and intimate smaller ships are also appealing options for families and multigenerational groups. If you're planning a European river cruise or an adventure voyage packed with activities, here are two great options to consider: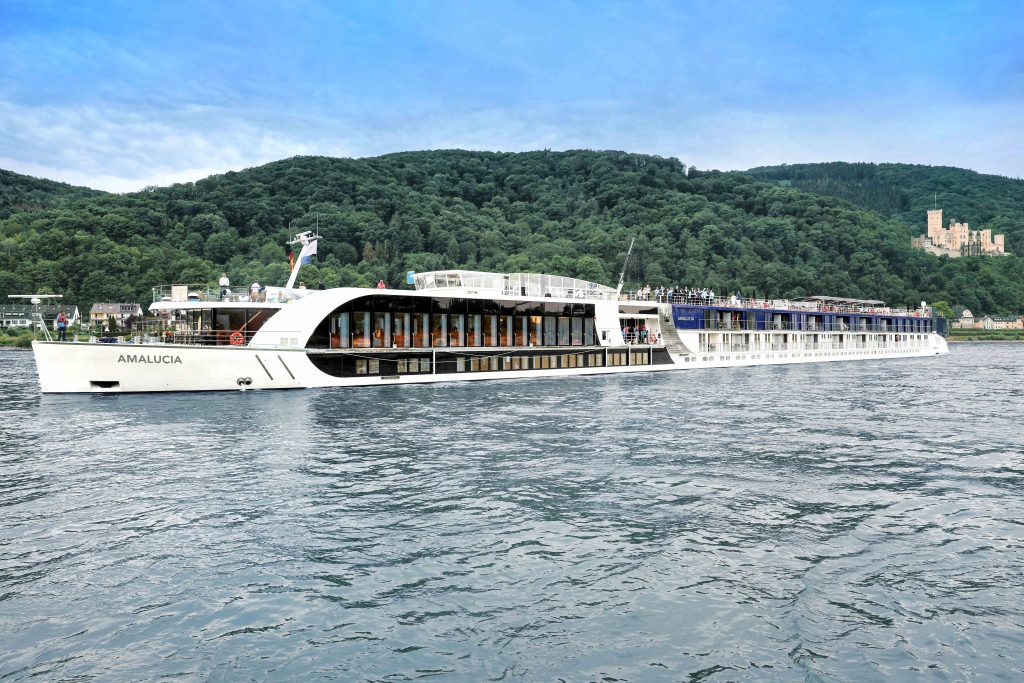 AmaWaterways – AmaLucia
AmaWaterways is seeing a growing number of multigenerational families onboard their river cruise ships, which offer memorable experiences for every family member. AmaWaterways' newest ship, AmaLucia, is a superb choice for families and multigenerational groups planning a European river cruise. The ship is a floating luxury boutique hotel featuring multiple restaurants, a large sun deck with a pool and walking track, complimentary bicycles, free high-speed Internet, a fitness center, wellness programs, and even a giant chess board. 
Families and multigenerational groups sailing on AmaLucia have a wealth of opportunities to immerse themselves in Europe's history, cultures, languages, and customs. All shore excursions are included in the cruise fare, with two to four tours available in each port of call. Most excursions are available at gentle, regular, and active levels. Family members can explore their interests and then come back together to share their stories while enjoying AmaLucia's award-winning dining experiences. 
AmaLucia is supremely well-suited for family cruise vacations, offering connecting staterooms as well as triple and quad accommodations perfect for families and multigenerational groups. All 78 staterooms are outside accommodations with Entertainment-On-Demand, and most have AmaWaterways' unique twin balconies. These features make the ship an excellent home base for the Adventures by Disney river cruises held in partnership with AmaWaterways. While AmaWaterways welcomes children ages four and older on its European river cruises, it's generally recommended that kids be at least eight years of age. Seeing the world through children's eyes is priceless.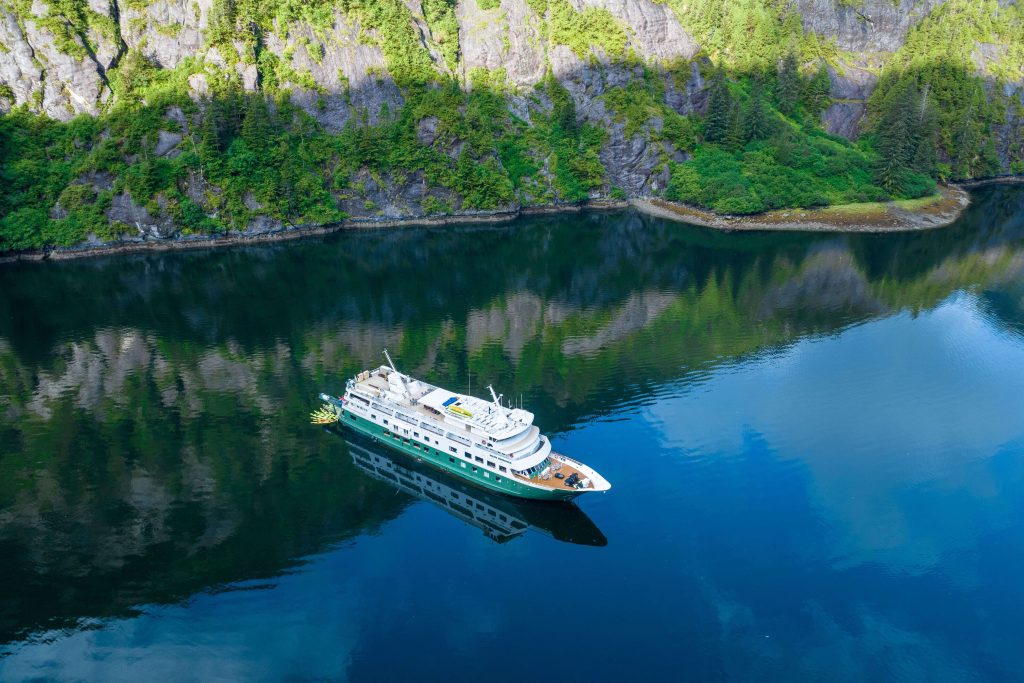 UnCruise Adventures – Safari Endeavour 
UnCruise Adventures takes families on exciting small-ship voyages of discovery, providing a safari-like experience on land and sea. These all-inclusive cruises are perfect for families and multigenerational groups interested in nature, enrichment, and outdoor activities. Accommodating just 84 guests in 42 cabins, Safari Endeavour is an excellent basecamp for these adventure cruises. The ship's small size allows guests to visit remote spots larger ships can't reach. 
The main draw for these active cruises is the adventures off the ship, and Safari Endeavour is well-equipped with an EZ Dock launch platform, inflatable skiffs, kayaks, paddleboards, and more. Safari Endeavour's excellent expedition team plans morning and afternoon schedules packed with activities for all ages and fitness levels. These might include hiking, kayaking, whale watching, skiff explorations, snorkeling, paddle boarding, and other options. UnCruise welcomes kids ages eight and older on all departure dates, and these cruise vacations are often perfect for families with older children – including tweens and teens. 
Safari Endeavour provides a welcoming oasis to return to after morning and afternoon excursions. With a 2.5:1 guest-to-crew ratio and so few guests, a unique sense of community and camaraderie develop onboard the ship. Families and other guests enjoy coming together for staff enrichment presentations and meals featuring fresh, locally-sourced cuisines. In this small ship setting, it's easy to make new friends and forge close bonds while sharing memorable adventures. 
By Nancy Schretter, Contributing Editor
Header Photo Credit: Holland America Line