The Sunshine State is famous for some of the best family-friendly theme parks, entertainment centers and resorts. The key to a successful Florida family vacation is selecting a location that offers a wide variety of activities for the whole family to enjoy.
Here are four of the best kid-friendly locations to plan a family vacation in Florida, places where everyone will have a great time and make memories to last a lifetime.
Kissimmee, Florida
Kissimmee, Florida is the perfect spot for your next family trip because there is truly something for everyone. Nearby is Walt Disney World Resort with its Magic Kingdom, Epcot, Disney's Animal Kingdom and Disney's Hollywood Universal Studios Orlando also provides days' worth of fun. Legoland, The Holy Land Experience and SeaWorld Orlando offer a different twist on theme parks.
It's a golfer's delight on beautiful courses and a shopper's dream with the first-class retail shops on the Loop and Loop West. Other highlights include Chocolate Kingdom, The Museum of Military History and Osceola Welcome Center.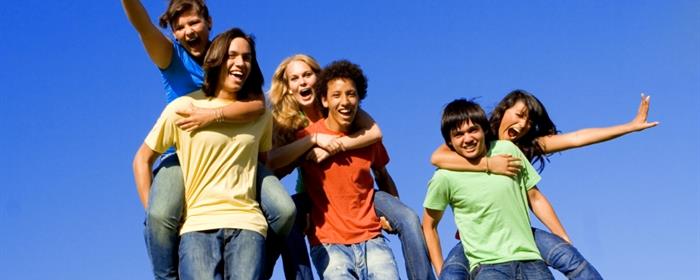 Kissimmee restaurants are top-the-line whether you're looking for upscale fare or casual, family-operated cafes. Capone's Dinner & Show and Pirate's Dinner Adventure mix entertainment into the dining experience. Kissimmee has more than 50,000 places to stay, so it is easy to find the right place at the right price.
Kissimmee, Florida and Your Family Reunion are a perfect match.
Fort Myers and Sanibel Island
Fort Myers and Sanibel Island are perfect for those for those family members who love beaches without the huge crowds. In addition to the usual sunbathing, fishing, boating and kayaking, there are also things to see and do exclusive to the area. For example, The Mound House is a 2,000-year-old Indian mound that your group can visit.
For water sports, visit Edison Reef or Bowmans Beach on a snorkeling and scuba diving adventure and see shipwrecks and peaceful coral reefs, plus marine life like nurse sharks, barracudas and eels. Rent a boat for the whole group to explore, fish and enjoy.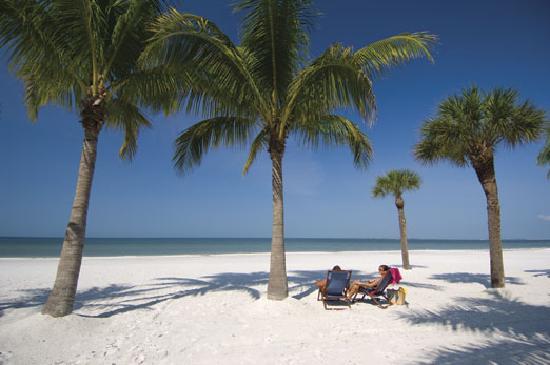 Fort Myers' thriving restaurant scene dishes up everything from fresh seafood to American favorites and European fare. Establishments like Oasis Restaurant, Courtney's Continental Cuisine and Mel's Diner Fort Myers and many, many more will please your family.
After a long, eventful day, relax at one of the area's beautiful hotel resorts. Rent Sea Oats, a private luxury home on Captiva Island, or stay in the award-winning Casa Ybel Beach Resort, which offers beach bikes, personal cabanas and tennis courts.
Florida's Emerald Coast
This Florida resort was rated one of the top beaches in the United States by USA Today, a place where more than 60 percent of the beaches are protected by law and will remain undeveloped. The Emerald Coast is on the Gulf of Mexico and not only features some of the whitest sands and warmest turquoise waters but has a variety of on and off the beach.
Water lovers will find deep sea fishing, jet skiing, windsurfing, parasailing, catamaran sailing, scuba diving, sightseeing cruises and even pirate cruises. For landlubbers, golfing tops the list with themed mini-golf courses and challenging 18-hole courses. Ride a zip line or take a tour to see the area's wildlife. Catch a performance of the Northwest Florida Symphony Orchestra or visit the area's fabulous museums.

The restaurants and hotel accommodations are as top-notch as the beaches. The food selection is as diverse as your family, with everything from A to Z. Whether it's fresh seafood or meat and potatoes, the Emerald Coast aims to please.
The accommodations are just as wonderful. If you're looking to rent a beach house with a view, stay in a bed and breakfast, enjoy the amenities of a hotel or even stay in your very own RV, the Emerald Coast can fit your needs.
Panama City Beach
Panama City Beach boasts more than 320 days of sunshine each year, so outdoor activities are as abundant as the sun. First, the dreamy beaches feature emerald-green water and sugar white sand. There are also parks and aquatic centers for the young and young at heart. If nature is on the agenda, hit the Conservation Park and enjoy a nature walk, hike or bike ride. Pier Park features upscale shopping and is a premier destination for both locals and visitors. It also features delicious dining and nightlife.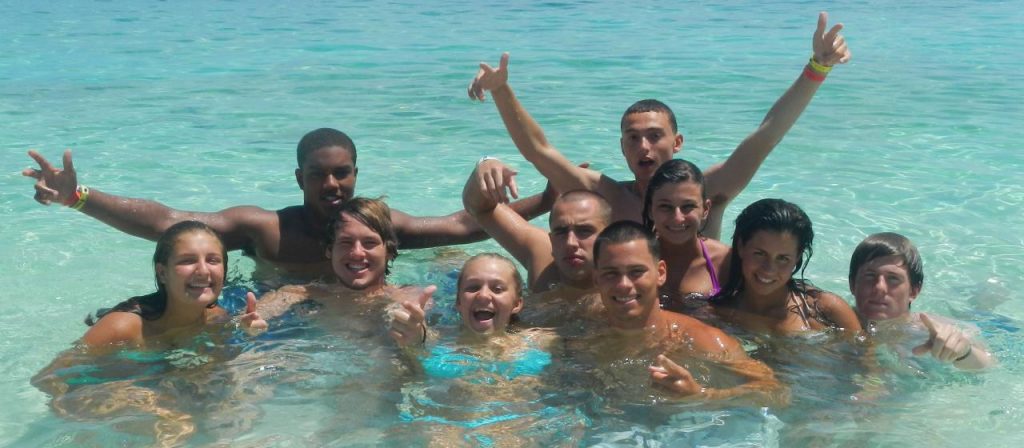 Accommodations are second to none. For example, The Summit Beach Resort is ideas for those traveling in large numbers like family reunions. The spacious layouts and private balconies make this property ideal. And the food in Panama City Beach is fantastic. Find all-American diners, oyster shacks, bayfront grills and seafood markets. The sky is the limit for things to eat, see, do and experience in Panama City Beach.