10 Breathtaking Beach Resorts on the West Coast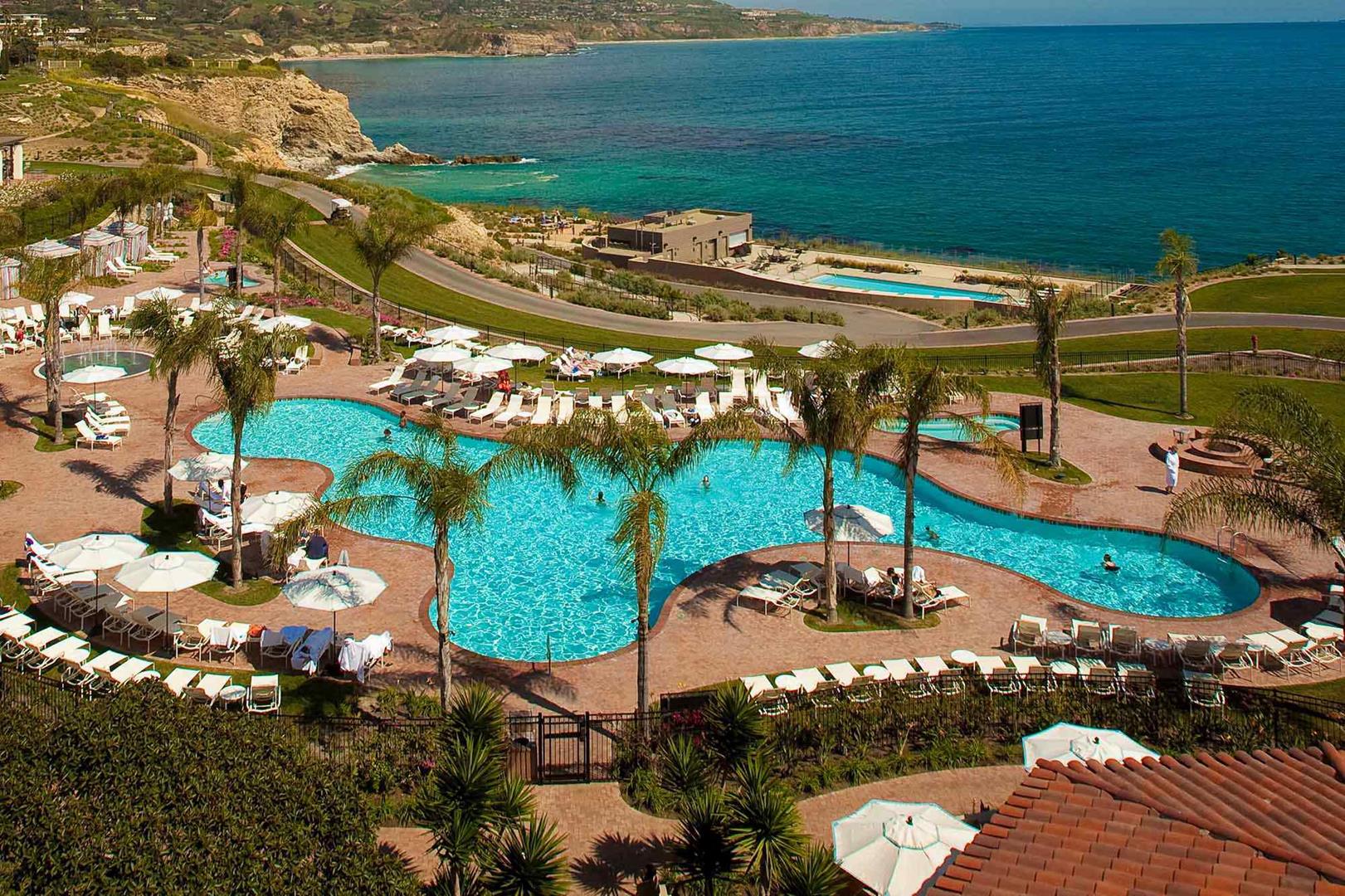 Whether you want to stay in the Pacific Northwest or experience the lifestyle of southern California, check out these 10 resorts that emphasize just what the West coast offers in terms of relaxation and adventure.
Kalaloch Lodge
Forks, Washington
If you're looking for a rugged, natural vacation destination, look no further than Kalaloch Lodge in Forks, Washington. Settled on the shores of the Olympic National Park, this resort takes to heart the concept of being "unplugged," providing neither phone lines nor Wi-Fi. Instead, Kalaloch Lodge encourages guests to experience their natural surroundings – they even provide each guest with a walking stick for exploration. Visitors can choose to stay at the historical main lodge built in 1953 or in the various cabins on location that are also pet friendly. Rather than adopting the typical resort mindset of pampering its guests, the Kalaloch Lodge encourages them to go out and experience the natural beauty of the Olympic National Park. (866.662.9928 | thekalalochlodge.com)
The Ocean Lodge
Cannon Beach, Oregon
Pine trees, a cozy library, wood-burning fires in each of their 37 guest rooms and constant hot beverages and fresh-baked cookies in the lobby are only a few aspects of the Ocean Lodge to look forward to. Nestled on the picturesque Oregon coast, looking over the Pacific Ocean, offering views of the famous Haystack Rock and bordered by beautiful mountains to the East, The Ocean Lodge offers 360-degree views of beautiful Oregon scenery. Don't want to leave your furry friends at home on this trip? The lodge is happy to offer a pet-friendly environment, recognizing that no family member should be left behind.  (503.436.2241 | theoceanlodge.com)
Bodega Bay Lodge
Bodega Bay, California
Regardless of location at the Bodega Bay Lodge, you can enjoy beautiful views of scenic Sonoma California, whether of the mountains or the coast. Each of the 83 guest rooms boasts a private patio or verandah, a Keurig coffee maker, a mini bar, and most offer an in-room fireplace. Find relaxation on-site at the fireside lounge, spa, and private heated pool on the property. Wondering where Bodega Bay Lodge is? It's only an hour drive from San Francisco. (888.875.2250 | bodegabaylodge.com)
Timber Cove Resort
Jenner, California
Surrounded by nature on both sides, the Timber Cove Resort proudly lies nestled between the Pacific Ocean and the redwoods and pines of the surrounding forest. Originally constructed in 1963, Timber Cove Resort went through extensive renovations in 2016, taking care to preserve the original feel of the resort, resulting in a stay that many have dubbed "hippie chic." Each room is decorated to cultivate a sense of comfort, fit with a Crosley record player and various records to play, yoga mats, fireplaces, and mini bars for guest usage. Take advantage of the many on-site opportunities that Timber Cove Resort has to offer including beach access, an oceanside fire pit, hiking trails among others. (707.847.3231 | timbercoveresort.com)
Cavalier Oceanfront Resort
San Simeon, California
The only coastal resort in San Simeon, Cavalier Oceanfront Resort provides guests the perfect location for their Californian adventures, including those to Hearst Castle, Cambria Village and the Elephant Seal Rookery. With 90 rooms to choose from, some only 20 feet from the beautiful Pacific Ocean, Cavalier Oceanfront Resort offers the option of an experience unlike any other. Along with their close beach access, Cavalier Oceanfront Resort encourages visitors to bring along their pets, offering open landscapes and specific pet-friendly rooms for pets to enjoy. (804.927.4688 | cavalierresort.com)
Cottage Inn by the Sea
Pismo Beach, California
Experience the beauty of Pismo Beach through the 80 cottage-style suites of Cottage Inn by the Sea. Recently renovated, this resort incorporates both the typical cottage feel and Californian coastal charm, helping guests instantly feel at home. Nestled conveniently in the middle of California's praised wine country and the surfing paradise of the Pacific Ocean, Cottage Inn by the Sea is the perfect location for guests planning on exploring everything that coastal California has to offer. (805.773.4617 | cottage-inn.com)
Terranea Resort
Rancho Palos Verde, California
Resting on 102 private acres, Terranea Resort acts as a community, providing guests with whatever they need. Paying homage to its historical roots, with the first homes on the property built in 1924, Terranea Resort boasts beautiful Mediterranean designs and a friendly atmosphere. The 582 guest rooms – including suites, bungalows, casitas, and villas – are all lavishly designed to make guests feel at home. Committed to guest comfort, Terranea Resorts also offers multiple fire pits, a secluded section of the beautiful Californian coast, and Pointe Discovery activities including horseback riding, kayaking, and paddle boarding. Located only 30 miles south of Los Angeles, Terranea Resort is the perfect destination for your next coastal adventure. (866.547.3066 | terranea.com)
Casa Laguna Hotel & Spa
Laguna Beach, California
Located in the bustling neighborhood of Laguna Beach, Casa Laguna offers guests entertainment both in and outside the resort grounds. Onsite, each of the 23 rooms, originally built in the 1920s, was extensively renovated in 2016 and pays homage to the culture of Laguna Beach through custom tiles and traditional Spanish colors. Each suite is outfitted with a minibar, custom bathrobes, and Wi-Fi among other amenities. At this tropical oasis, visit either the indoor or outdoor spa, and take advantage of the complimentary continental breakfast every morning. (949.494.2296 | casalaguna.com)
The Beach Terrace Inn
Carlsbad, California
Not what you might expect, the Beach Terrace Inn prides itself on its "slow" service. This slow service actually provides guests the time to unwind and enjoy their time together. Beach Terrace Inn may not boast as many rooms as other resorts, but they have opted to have larger rooms for their guests to enjoy. Each room contains many amenities, including a wet bar, a glass-enclosed shower, a coffee maker, and a patio. The slow pace mixed with the gracious space, the smallest room is 350-square-feet, allows guests to truly relax when visiting the Beach Terrace Inn. (760.729.5951 | beachterraceinn.com)
Kona Kai Resort & Spa
San Diego, California
Located on Shelter Island in San Diego Bay, Kona Kai Resort & Spa provides visitors with the opportunity to experience the San Diego Marina and Bay up close and personal. In any of their 129 guestrooms and suites, all renovated in 2013 to modernize the resort, find premium coffee, a 42-inch television, and stunning views of either the marina or the bay. The resort's ideal location – in the heart of San Diego – provides the amazing opportunity for guests to visit famous San Diego locations without traveling far from their resort. (619.221.8000 | resortkonakai.com)
Summary
Article Name
10 Breathtaking Beach Resorts on the West Coast
Description
Tourists are continually drawn to the West Coast - whether to experience the fresh ocean breeze or feel the heat from the sun in the dead of winter.
Author