At 770 miles long, it's no surprise that reunion groups who travel to California usually can't "do" the entire state in one trip. So they head south for sunny beaches and warm weather or north for a slightly cooler climate and stunning scenery.
Top Picks for Northern California Reunions
Roughly speaking, California becomes Northern as you cross into San Luis Obispo County. This appellation includes the cities of San Jose, Fresno, Sacramento and San Francisco, plus many of California's best-known wine-growing areas. There are dozens of great places you could host a reunion, but we only have space for five. So here goes:
San Francisco
From riding on a cable car to visiting Fisherman's Wharf, there is any number of tourist attractions in San Francisco. But the best ones speak directly to your group: a walking tour through Chinatown is like entering a different place altogether, as is a tour of Alcatraz.
No matter what you want to do during your visit, San Fran will oblige. Its art scene is legendary, there is a wide variety of live music performances, and there are more museums than you can see in one trip. And while SF is known for its edgy, adult side, it's also a great place for family reunions; there are numerous activities geared to kids, including the new Exploratorium, which was named by CNN as the best spot for children in the US.
There's more than enough to keep your group fully occupied in the City by the Bay, but San Francisco also serves as a great jumping-off point. If, for example, you want to spend a day seeing the magnificent redwoods, that's well within reach – and the drive in itself is interesting once you get past the city. If you'd rather head to wine country, Napa Valley is only about 50 miles away.
Napa Valley
Speaking of Napa Valley, we'd be remiss if we didn't mention it as a major reunion hotspot. If you're planning something unforgettable for people who appreciate fine food and fine wine, Napa is a must-visit destination. Here you can tour elegant, Old World-style wineries and sunny vineyards, indulging in wine tastings and learning how to pair wine and food from masters of the art.
As for non-wine related activities, you'll find them in abundance, as well. How about a hot air balloon ride? An art walk through the city of Napa? An independent film festival? A wander through an Italian castle? An olive oil tasting? A guided culinary adventure? A kayak tour? If it's sophisticated and a little bit unique, you'll find it in Napa.
Sonoma County
Like Napa and yet very different, Sonoma County has its own renowned wine scene. It's often compared to the Napa of 30 years ago, but this California county has its own identity.
For one thing, Sonoma is a bit wilder: there's more emphasis placed on exploring the great outdoors. Located right on the coast – the Pacific Ocean is the county's western boundary – Sonoma packs 55 miles of exciting coastline, including 17 miles of beaches and a collection of parks perfectly placed to capture the view. Then there's the chance to drive through a stand of California's famous redwood trees at Armstrong Redwoods State Natural Preserve. (You can also hike through the preserve or zip line through the trees with Sonoma Canopy Tours.)
Given that Napa and Sonoma are next to each other – and are only about an hour from San Francisco – many reunion groups plan to visit both (or all three) on the same trip. But there's more than enough in Sonoma County to occupy any group for a full week or more.
Sacramento
Sacramento may not be the city you immediately associate with Northern California, but there are several sound reasons to have your reunion here. It's a great place to enjoy urban greenspace; the city is bisected with rivers and trails and dotted with parks. It's called America's Farm-to-Fork Capital because so many of the restaurants have enthusiastically spearheaded the "eat-local" movement. It's full of history, being the starting point of the California Gold Rush. And it's a great base camp to explore some of the surrounding areas, which include national parks and a own wine region.
Among Sacramento events are an Amazing Race-style scavenger hunt and an exhibit dedicated to the great American institution of the road trip; a bevy of free festivals and performances keep this community vibrant. Plus, Sacramento is just a few hours away from Lake Tahoe and another great California destination: Yosemite.
Yosemite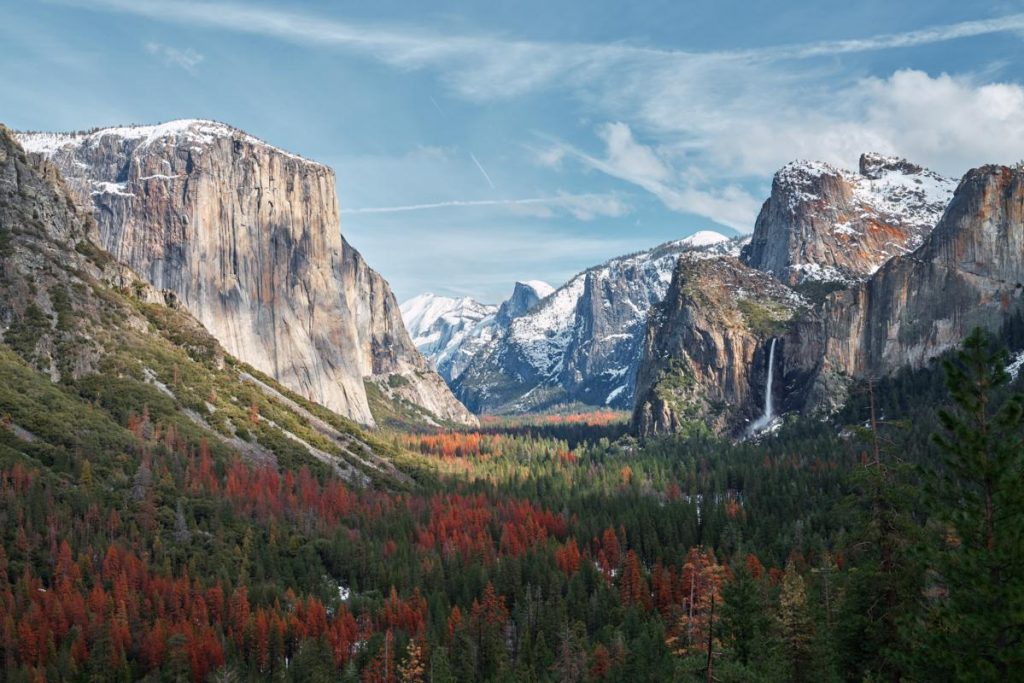 Millions of people each year visit Yosemite National Park, a 747,000-acre spread that covers parts of four counties. The park is primarily wilderness – most groups stay within a small part of it, Yosemite Valley – and it hosts a huge chunk of California's biological diversity.
It also happens to be a great place to host a reunion.
Everything your group could need for a spectacular reunion is on hand. Lodging comes in the shape of hotels, bed and breakfasts, cabin rentals, and campgrounds. Dining opportunities come in all flavors, from a gluten-free health-food picnic to high luxury with a tremendous view. And then there are the activities. Hiking, fishing, biking and exploring the park come naturally, but the list is much longer than that. How about horseback riding, rafting, gold panning and rock climbing? Maybe your group will want to take in a wine or beer tasting, do some shopping, play a round of golf or enjoy a relaxing afternoon at the spa? All of that is a possibility in the Yosemite area.
It's easy to see why reunion planners keep coming back to Northern California destinations. They're memorable, they're accessible, and most of all, they're great fun.