Wonderful West Virginia Reunion Ideas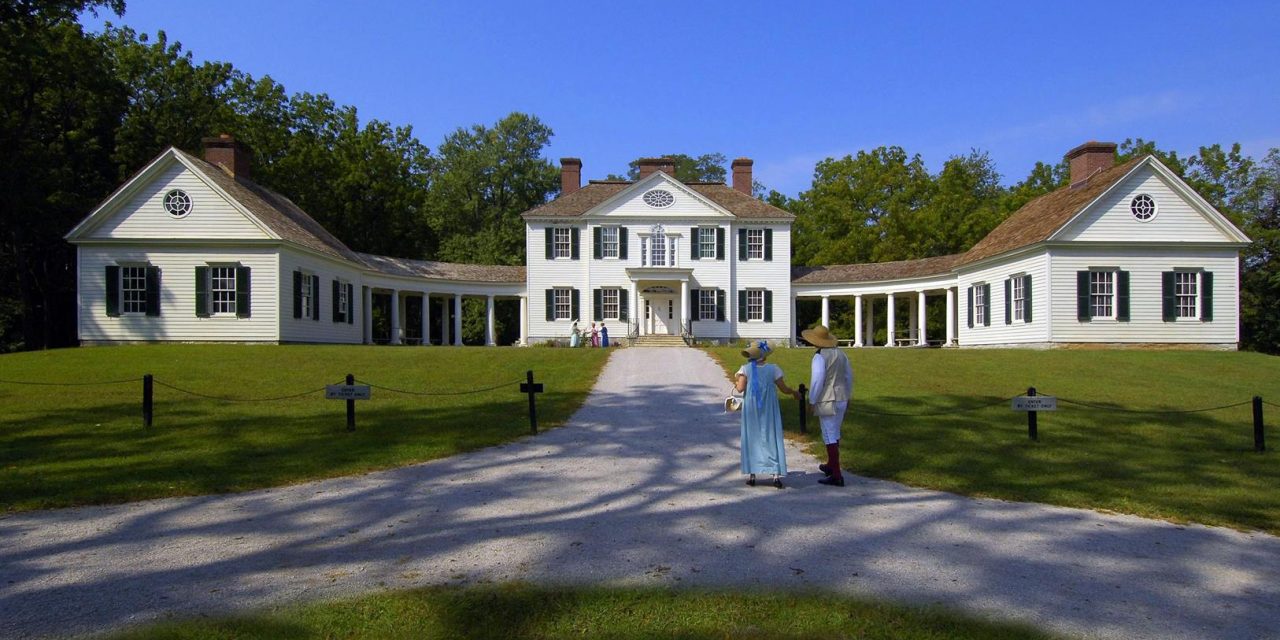 The Mountain State was born out of the Civil War, but today the beautiful landscape provides an outdoor playground to adventurers of all kinds. The Appalachian Mountains run through the eastern part of the state, and nearly 75% of West Virginia is covered in forests, making it the ultimate explorer's destination. Here's a preview of some great West Virginia reunion planner hot spots.
Capitol and Culture in the Charleston Metro
West Virginia's largest and capital city, Charleston, is home to the State Capitol building, designed by architect Cass Gilbert. The capitol took eight years to complete and displays a dazzling 293-foot gold dome with a two-ton rock crystal chandelier hanging from it. Nearby, tour the 30 rooms of the Governor's Mansion overlooking the Kanawha River.
Located in the Culture Center in the State Capitol Complex, the West Virginia State Museum is the ideal place to learn about the state's rich history. Exhibits chronicle the controversial founding of the state during the Civil War, detailed accounts of the coal mining industry, African-American roots and the First Ladies of West Virginia.
Discover theater and art at the Clay Center for the Arts and Sciences in Charleston. Rock to a musical performance or catch a theater show after exploring the vast arts and science exhibits.
An hour west of Charleston in Huntington, your groups can explore the calming retreat of Heritage Farm Museum and Village. Explore the 16 throwback buildings and a petting zoo while rediscovering life as it used to be in the one-room schoolhouse, blacksmith shop, country store and log homes. For those who wish to extend their stay, there are six cozy inns on the property available for rental.
Just west of Huntington in Westmoreland, experience the splendor of Camden Park. The 30 rides and attractions, like the Big Dipper and Paratrooper, take you to soaring heights and limitless fun
Located a few minutes away from Charleston in Cross Lanes, Mardi Gras Casino and Resort wants your group to play hard and then rest easy during your stay. This casino offers over 1,000 slots, greyhound races, live entertainment and 30 table games. If coming in from out of town, groups over 30 earn free vouchers and enjoy drink specials through the bus tour rewards program.
Want a one-of-a-kind shopping experience? Come visit the Bridge Road Shops in Charleston, designed to revitalize Charleston's commercial district. Enjoy the colorful storefronts and small-town vibe while shopping for unique items at stores with whimsical names like Eggplant, Geraniums and Cornucopia. If looking for more familiar stores, Charleston Town Center Mall features over 130 shops.
Museums and State Parks in the Northern Panhandle
North of Wheeling, in Chester, is the Mountaineer Casino, Racetrack and Resort. Place a bet on the numerous slot machines, table games, poker tournaments and horse races. Be surrounded by the lavish amenities of golf, fine dining, lodging and show performances.
Groups of all ages will love visiting the Marx Toy Museum in Moundsville, just south of Wheeling. The museum showcases toys produced by Louis Marx and Company like big wheels, dollhouses, metal wind-ups and action figures. There is a 1950s-style snack area, gift shop and prototype room that shows the toy production process. Wheeling also has a must-see museum, the Kruger Street Toy and Train Museum, which houses an impressive display of toys and trains.
Tomlinson Run State Park is at the northernmost tip of the Northern Panhandle. The 33 acres of ponds and lakes make for excellent fishing and boating. The forested hills and lakes encourage visitors to hike, swim, camp and picnic. Other activities include an 182-foot waterslide, miniature golf, horseshoe pitching and basketball and volleyball courts.
Feel at home in the 271-room Wilson Lodge or the 54 cottages at the Oglebay Resort and Conference Center in Wheeling. Relax with the therapeutic services of the spa, sauna, Jacuzzi and indoor pool. Pick up a golf club and try one of three courses or the driving range. At the 30-acre Good Zoo, kids can feed parrots, enjoy the Discovery Lab and observe multimedia shows in the planetarium. Families can enjoy miniature golf, tennis courts, outdoor pool, horse stables, jogging trails and pedal boating.
Take a relaxing drive on the 16-mile Historic National Road Byway through Wheeling. Your group will witness historic buildings like West Virginia Independence Hall, Capitol Music Hall and the grand Wheeling Suspension Bridge.
Tour the formerly "bloodiest institution" in the nation at the former West Virginia Penitentiary, located 12 miles from Wheeling. Experience educational tours and a frightening ghost adventure at night.
Historic Districts in the Mid-Ohio Valley
Take a sternwheeler ride from Parkersburg to Blennerhassett Island Historical State Park. Your group will enjoy horse-drawn wagon rides, picnicking, hiking, bike rentals, nature walks and touring the intriguing Blennerhassett Mansion. In downtown Parkersburg, the Blennerhassett Museum will describe what your group will see throughout the day and the lives of aristocrats Harman and Margaret Blennerhassett.
The Smoot Theater, founded in 1926, was scheduled for demolition in 1989, but survived and is now one of downtown Parkersburg's historic treasures. This vaudeville theater provides live entertainment including musical groups of all genres, one-man shows and children's events.
The Oil and Gas Museum in Parkersburg documents the prominence of the oil industry in West Virginia since 1820. The museum shares an extensive collection of local Civil War artifacts.
Affluence from the oil industry transferred into Victorian homes in the Julia-Ann Square District. The district is West Virginia's largest and oldest historic district; tours are available.
Get a free chocolate sample and coffee at Holl's Swiss Chocolatier, five miles north of Parkersburg in Vienna. The family-owned business imports its raw chocolate from Switzerland and uses handcrafted methods to produce a chocolate-lovers paradise.
Across the border in Ohio, and your group will be staring at rare and endangered animals from around the world at The Wilds. Have an adventure on the 10,000-acre site while on a fishing safari, zipline safari, horseback safari or aboard a safari transport.
Relax at a Spa in the Greenbrier Valley
Visit Smooth Ambler Spirit in Maxwelton, a small-batch distillery that produces whiskey, vodka, gin and bourbon. Tours and tastings are available.
For a truly unique shopping experience, your group should stop in Beckley at Tamarack: The Best of West Virginia. The shopping center is a showcase of handcrafted arts and crafts like baskets, jewelry and candles, and also presents craft demonstrations.
Travel in a "man car" 1,500 feet below ground along with a veteran coal miner at the Beckley Exhibition Coal Mine in Beckley. Learn about this signature industry at the coal museum and peruse the gift shop.
The New River and Greenbrier River flow through Greenbrier County to create an oasis for visitors. Visit the historical Greenbrier Resort in White Sulphur Springs for the ultimate spa and golf getaway. The 682-room Greenbrier has hosted distinguished guests since 1778 and offers more than 50 activities including croquet, tennis, mountain biking, ice skating, fishing, horseback riding and a casino.
Built in 1902, Carnegie Hall in Lewisburg is a distinguished performing arts center that offers live performances, art exhibits and educational opportunities. Tours of the auditorium are available and art classes can be customized to your group.
Come to Fayetteville to gaze upon the 3,030-foot New River Gorge Bridge. The steel arch bridge was constructed in 1974 and is the longest steel span in the Western Hemisphere and the second highest bridge in the United States. Fayetteville offers activities like hiking, hunting, fishing, rock climbing, mountain biking and whitewater rafting.