Any Time's A Good Time for a Branson Family Reunion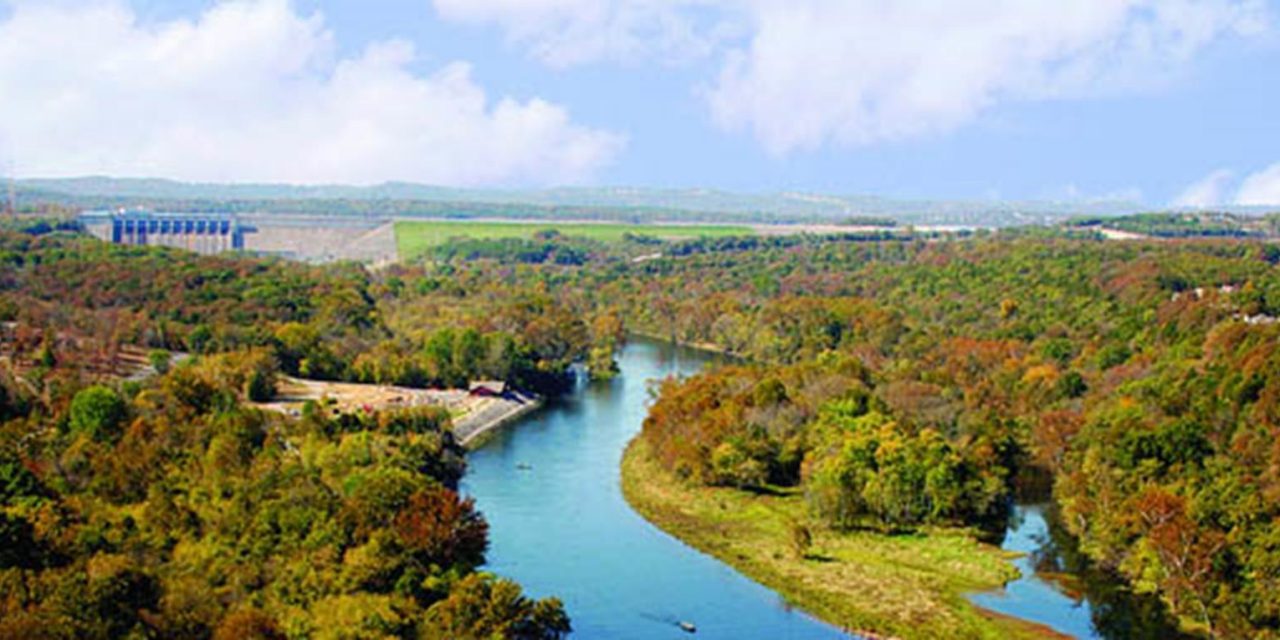 Ah, the quandaries of planning a family reunion.  Plan a round of weather-proof inside activities, and suddenly it seems like there's no place quite big enough – or interesting enough – for your crowd.  Set up a long list of open-air fun, and a steady stream of weather worries will hold throughout your event.  What's a harried family reunion planner to do?
We'd suggest looking for a place that offers a bit of everything:  open spaces, indoor fun, activities for all ages, and loads of food and lodging to boot.  Make it an accessible place – somewhere you could drive or fly to with little trouble.  And maybe throw in a mild climate.
What we've just described is the town of Branson, Missouri.  Best known for its oodles of live entertainment and a family-friendly atmosphere, Branson is one of the most popular all-age destinations in the Midwest.  In fact, a third of all Branson's visitors are families intent on an unforgettable experience.
How Will We Get to our Branson family reunion?
If you're into car trips, your group can drive to Branson, since it's conveniently located about 40 miles off of I-44.  This trip takes less than a day for about a third of America's population.  As a bonus – aside from sing-alongs and car games, of course – this will give your crew a change to observe the rolling Missouri scenery that shared in making Branson a tourist destination for the past 100+ years.
On the other hand, it's hard to beat the ease of flying into your Branson family reunion.  There are two choices for air travel in the immediate vicinity.  The nearest, Branson Airport, is only about 10 miles from town, and it is served by Branson Air Express.  Check www.flybranson.com for the list of direct flight cities. About 50 miles north of the city is Springfield-Branson National Airport, which offers a larger variety of major airlines, including Allegiant, American, Delta, and United.
One you get to Branson, you won't have to wait long for the fun to begin.  Although Branson enjoys a temperate climate, the summer can get hot and the winters can get chilly (no surprise there).  Fortunately, much of the fun is weather-proof.
What Family-Friendly Branson Activities Do You Recommend?
One of the things that's central to a good family reunion is getting a sense of place.  After all, what's the fun of travelling miles from your home base if you're not going to see new sights, do new things, and (for a little while) step outside your normal life?
A top way to escape reality for a bit is to see a live show, and Branson has over a hundred of them.  Music, comedy, dancing – they're all here, and often in a single performance.  For the most part, the majority of the shows are family-friendly, and some feature Christian, inspirational, or holiday themes.
Another imaginative experience for the whole family is visiting a museum – especially an interactive place like the Titanic Museum. This two-hour, good-for-all-ages event assigns you an identity of a random person aboard the doomed ship.  As you explore the exhibit, learning more about the vessel and its place in history, you eventually learn your character's fate.
I Have a Family of Picky Eaters.   What's Branson Serving?
There's only one thing worse than a bored family, and that's a family feeling the pangs of hunger.  Fortunately, in Branson hunger pangs need not be long-lived, and even the most rigorously-guarded palate will find something pleasing.  As due its position in the center of the nation, Branson offers a mix of culinary styles, including Texas-style burgers and burritos, all-American comfort food, and Gulf Coast-inspired seafood.
For a taste of Missouri fare, however, guests can visit McFarlain's, inside the IMAX Theatre, for Ozark-style meals.  Or, for an updated take on mountain favorites, head over to Paradise Grill.
Finally, if you'd like a little music with your meal, Branson offers a round of dinner shows. With scenarios that take their cue from ideas as far apart as a the adventures of Marco Polo to a Wild West murder mystery, your family won't just be fed, they'll be entertained as well.  Which is basically reunion-planning genius on your part.
Where Can We Stay in Branson?
The question isn't 'Where can we stay?' as much as it's 'Where would you like to stay?'  Branson offers budget-priced, mid-level, and premium hotels, as well as inns, bed and breakfasts, and condominium rentals.  There's even a place to set up your family's RVs or campers.  At the end of the day, your group will want to come back to a place they can relax and recharge for another day's fun, and you'll have no problem finding the right accommodation in the Branson area.
an I Get Help with Planning My Branson Family Reunion?
Absolutely.  You can contact the Branson Lakes Area Chamber of Commerce and CVB using the information below.
Choosing the right family reunion destination is hard enough without wondering what Mother Nature will see fit to do on your special days.  By choosing a destination like Branson that has plenty of indoor and outdoor attractions, it's like buying a boredom-proof reunion insurance policy.  And once you add in the convenience of the location and travel arrangements, the long list of lodging, and the tasty assortment of dining options, it's no wonder why Branson is one of the Midwest's top family travel destinations.
If you've taken your family reunion over to Branson, share your story with our readers!  Submit it in the comments field below.  Thanks!