Explore the best of Wyoming at your family reunion and find out what makes it so special.
Wyoming is a state with a diverse range of natural and cultural attractions, making it a great destination for outdoor enthusiasts and travelers interested in history and the arts. Here is our list of 10 things to do on during your family reunion in Wyoming.
Outdoor Things to Do in Wyoming with Family
Family Visit to Yellowstone National Park: This iconic national park is home to a variety of geothermal features, including the Old Faithful geyser, as well as an array of wildlife, including grizzly bears, wolves, and bison.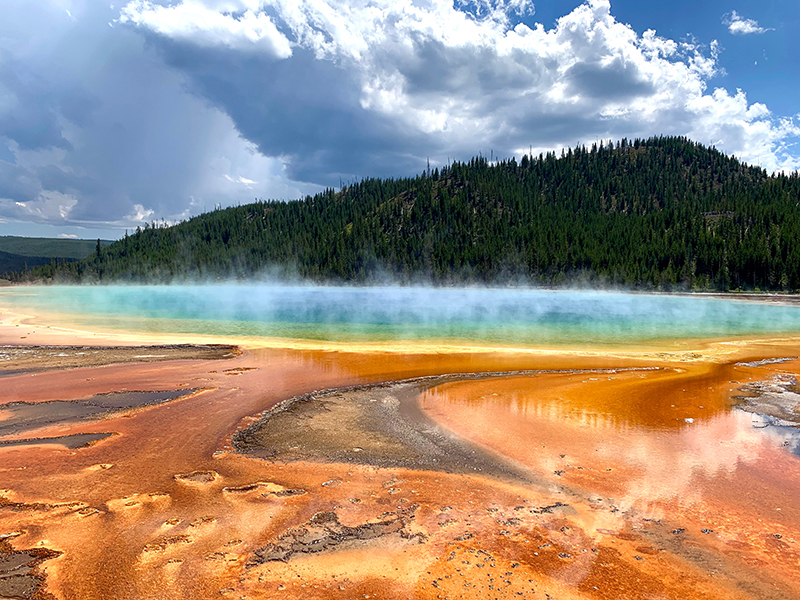 Explore the Grand Teton National Park: Located just south of Yellowstone, Grand Teton National Park is known for its stunning mountain scenery and offers opportunities for hiking, rock climbing, and backpacking.
Visit the Old West town of Cody: Founded by "Buffalo Bill" Cody, this town has a rich history and is home to the Buffalo Bill Center of the West, which features exhibits on the American West, including a collection of Cody's artifacts.
See the Devil's Tower National Monument: This striking rock formation, which stands over 1,000 feet tall, is sacred to several Native American tribes and is a popular destination for rock climbing.
Go skiing in Jackson Hole: Located in the Teton Mountains, Jackson Hole is a popular ski destination known for its challenging terrain and stunning views.
More Family Attractions in Wyoming
Visit the Wyoming State Museum: Located in the state capital of Cheyenne, the Wyoming State Museum offers exhibits on the state's history and culture, including its Native American heritage and the role of the railroad in the state's development.
Take a scenic drive along the Beartooth Highway: This high-elevation road, which runs between Montana and Wyoming, offers breathtaking views of the surrounding mountains and is a popular destination for sightseeing and photography.
Go hiking in the Wind River Range: This mountain range, located in western Wyoming, offers a variety of hiking trails ranging from easy to strenuous and is home to several glaciers and alpine lakes.
Visit the National Elk Refuge: Located in Jackson, the National Elk Refuge is home to a large herd of elk and offers guided tours and wildlife-viewing opportunities.
Explore the town of Laramie: This college town is home to the University of Wyoming and has a vibrant arts scene, with several galleries and cultural events. It is also a gateway to the Medicine Bow National Forest, which offers opportunities for hiking, fishing, and camping and home to Fort Laramie National Historic Site dating back to the 19th century.
For more reasons on why you should host your family reunion in Wyoming, download our free Wyoming Itinerary Guide today and be sure to Subscribe to Destination Reunions for more family vacation ideas and travel information