Located in the heart of Maryland's most breathtaking scenery, Garrett County is dotted with charming small towns, peaceful lakes and a welcoming atmosphere perfect for a reunion.
Outdoor adventure abounds in Garrett County, and one of the most popular destinations for visitors is Deep Creek Lake State Park. Home to Maryland's largest freshwater lake and encompassing 3,500 acres with a whopping 65 miles of shoreline, it's a wonderful place to spend time bonding with family and friends in the great outdoors. Rent canoes, kayaks, or boats to explore the vast lake, or cool off with a nice swim. This is also a popular lake for fishing and even becomes an ice fishing destination during the winter months. Guests can also take advantage of Garrett County's many outdoor group-friendly activities, including horseback riding at establishments like Circle R Ranch, which is Deep Creek Lake's family-friendly ranch, hiking and biking, whitewater rafting, skiing and snowboarding.
Garrett County's quaint small towns are the ideal place for reunion guests to gather. Oakland's historic downtown offers a host of cool museums dedicated to railroad, transportation and history, and there are shopping and dining options for everyone's tastes along with a seasonal farmer's market.
Set your sights on fun, adventure and relaxation as you discover, explore and experience Garrett County
Just up the highway lies the small town of Accident, where reunion groups can visit the Rolling Pin Bakery, which has fresh donuts three times a week and many other baked goods. Rolling Pin Bakery also offers fresh deli meats and cheese, hot and cold sandwiches, coffee and an assortment of many other drinks. Also in Accident resides the FireFly Farms, where visitors can sample some award-winning goat cheese.
Grantsville is located on the historic National Road in the northern end of Garrett County. Take a step back in time and visit the Casselman Inn. This historic inn catered to travelers along the National Road and to this day, serves as a restaurant and inn complete with delicious home cooked meals. Visitors can also check out the popular Spruce Forest Artisan Village, where historic cabins serve as studios for local artists to display their crafts. Top it off with a visit to High County Creamery and Market for some delectable cheese, ice cream, or a full farm-to-table meal that everyone is sure to love.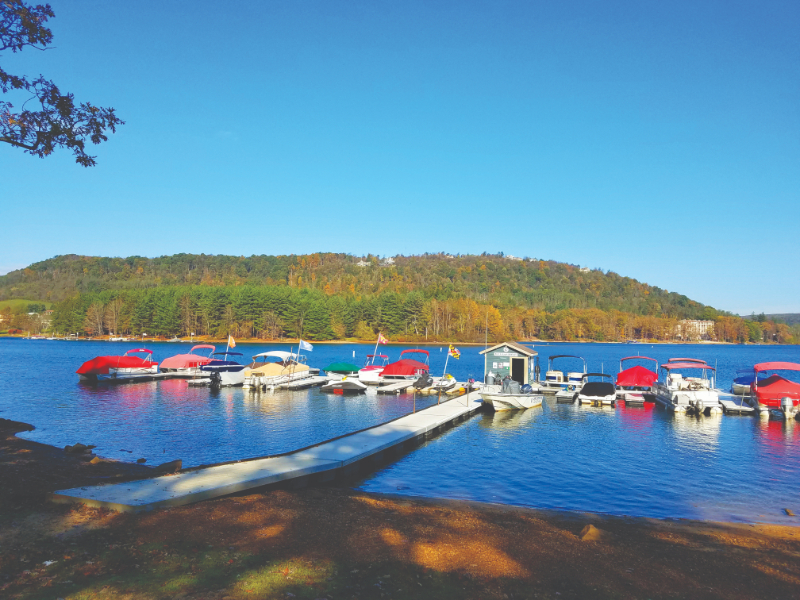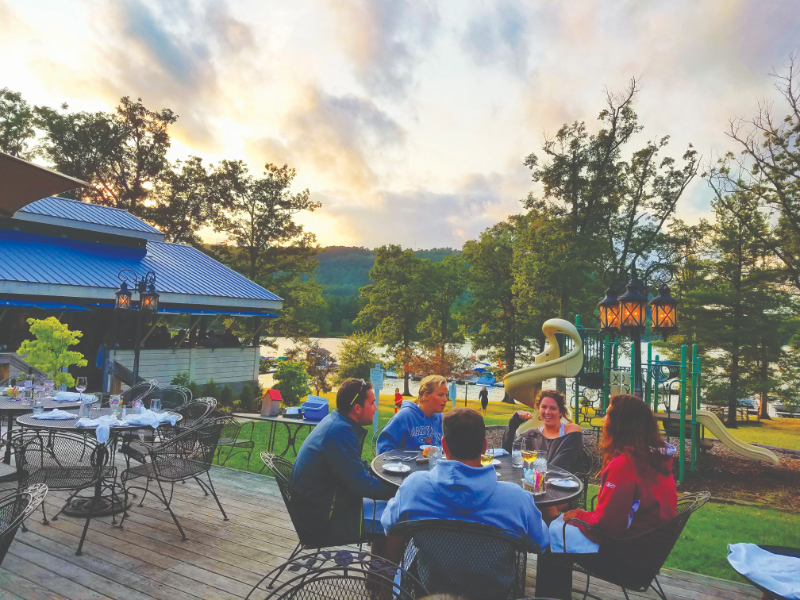 Multi-generational reunions have been a tradition for many years in the Deep Creek Area. With an abundance of lodging options including vacation rental homes, hotels, camping and more, families find themselves planning their vacations year after year, creating lifelong memories surrounded by loved ones.
– Kim Folk, Heritage Area & Groups Director
Browse below for some family-friendly additions to your itinerary
Why Reunite in Garrett County, MD
Highlights
Over 4,000 rooms spread across the county, encompassing a variety of accommodation styles

Over 70 culinary options from locally owned eateries to catering for any type of group event

Non-traditional activities like an axe-throwing challenge, ninja course and Segway tours engage your family in exciting new experiences

We can help smooth the planning process by working with you to create a sample itinerary for your event and reaching out to lodging members and vendors
Family-Friendly Dining Experiences in the Garrett County Area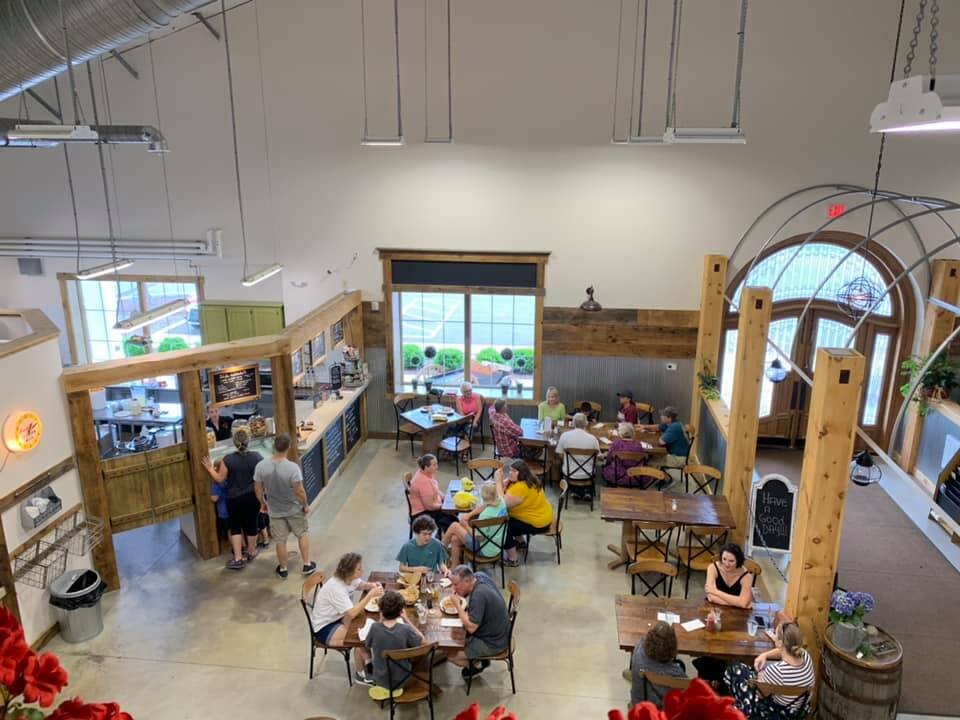 High Country and Creamery
Stop by this family-owned business to sample delicious artisan cow cheese and watch how it's processed behind a large viewing window. Enjoy fresh homemade breakfast sandwiches, salads and pasta dishes in the adjacent Farmer's Table Eatery, or create a catering menu for your group. 
Website: www.highcountrycreameryandmarket.com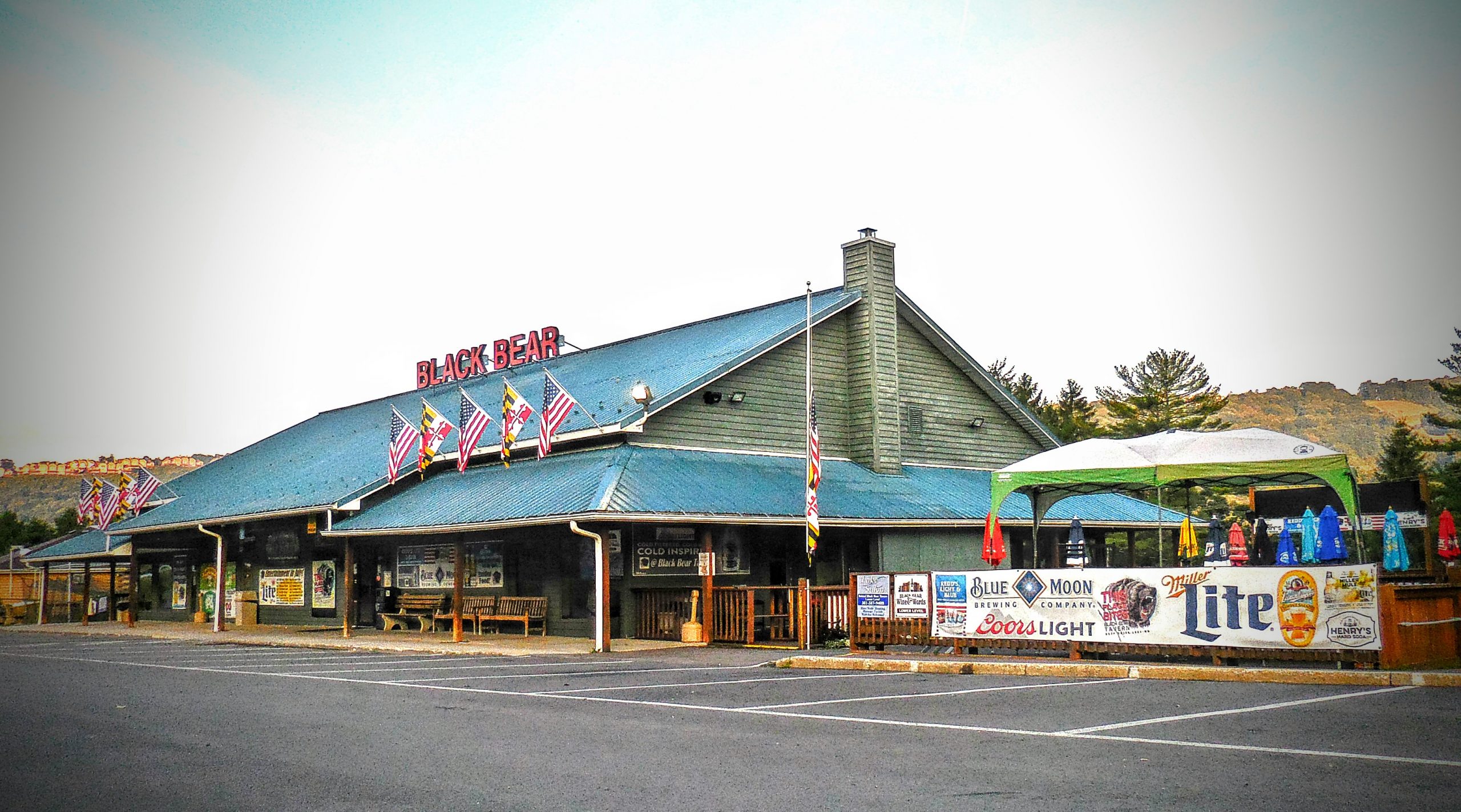 Black Bear Tavern
This popular sports bar & restaurant is one of the area's premier nightspots for live music and entertainment. They run daily lunch, dinner and drink specials, with a Bear Cubs Grub menu for children and family-friendly musical acts. Popular entrees include burgers, sandwiches and fresh crab cakes.
Website: www.blackbeartavern.com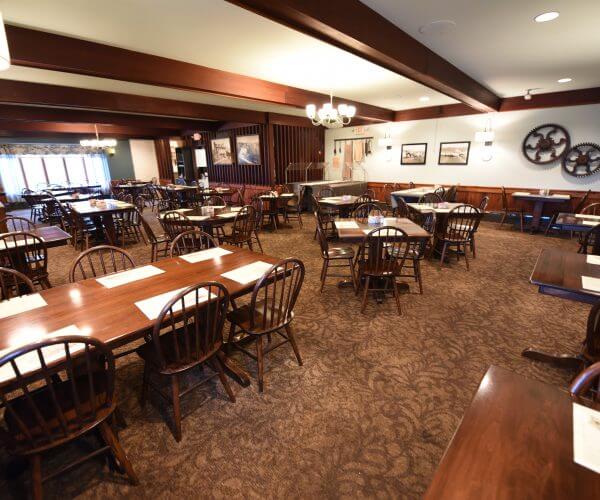 Casselman Inn
This dining space specializes in fresh, simple country food made in the Pennsylvania Dutch and Amish tradition of the owners. The menu includes homemade breads, cakes and pies prepared in the bakery downstairs, and visitors are welcome to watch them prepared before dinner. Guests can eat in the original wood-floored dining room or a newer space that accommodates 125 people. 
Website: www.thecasselman.com
Rolling Pin Bakery
This bakery/deli serves homemade breads, cookies, muffins, whoopie pies, and other tasty treats for reunion groups. Guests looking for a meal can try deli salads, paninis, wraps and macaroni & cheese made fresh daily. If you are visiting during the holidays, Rolling Pin makes specialty seasonal breads, holiday cookies, and they always have pumpkin rolls along with delicious seasonal and fruit pies.
Website: https://www.facebook.com/people/The-Rolling-Pin-Bakery-LLC/100063535514663
Ready to find out more about how Garrett County can help plan your family trip or reunion?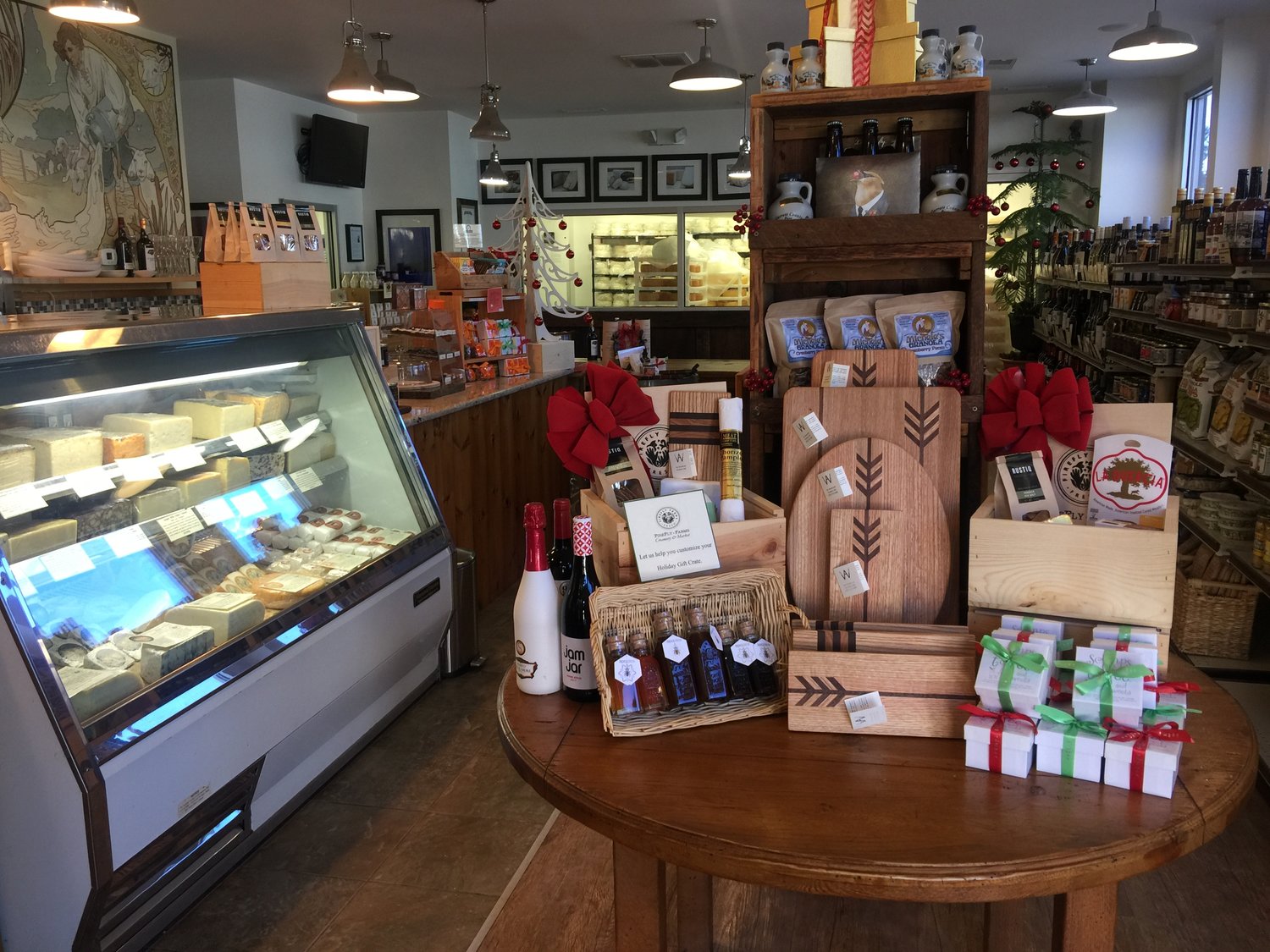 FireFly Farms
Your group will love FireFly's gourmet selection of fine artisan cheeses, charcuterie and cured meats, local grass-fed beef, tinned & smoked seafood, crackers, jams, jellies, tapenades, chocolate and sweets. The new market café offers fresh brewed espresso, cappuccino, lattes and loose leaf tea in addition to paninis and chips.
Website: www.fireflyfarms.com
Family-Friendly Attractions in the Garrett County Area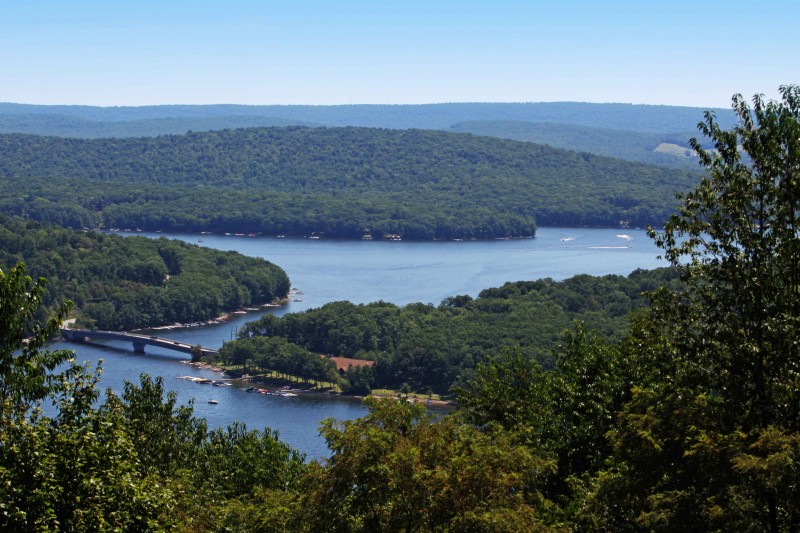 Deep Creek Lake State Park 
The park encompasses over 1,800 acres and adjoins Deep Creek Lake Natural Resources Management Area and its 3,900-acre man-made lake. With its mile-long shore line, two swimming beaches, 20 miles of hiking/biking trails, 112 site campground, and 6,000 square foot Discovery Center, Deep Creek Lake State Park offers year round activities for everyone. 
Website: https://dnr.maryland.gov/publiclands/pages/western/deepcreek.aspx
Circle R Ranch 
This family-friendly ranch offers barn tours horseback rides for groups of all ages. Rach out in advance to schedule a hayride, an evening of stargazing, pony rides for children or one-horse open sleigh rides during winter months. Private areas are available for groups who want to schedule a bonfire or catered meal. 
Website: www.deepcreeklakestable.com
Historic Downtown Oakland 
Oakland's charming downtown features boutiques, coffee shops and restaurants that cater to groups of all interests. While your in town, learn about regional Appalachian heritage at the Garrett County Historical Museum, catch a community production at Our Town Theatre and pick up fresh produce for your group at the Mountain Fresh Farmer's Market. 
Website: www.visitdeepcreek.com
Spruce Forest Artisan Village 
Visit this historic reenactment site to experience Allegheny region life over 200 years ago, when the Amish and Mennonite communities lived peacefully with Native Americans to develop the Appalachian farming tradition. Enter individual homes to watch craftspeople at work and learn about weaving, pottery, taxidermy and other disciplines.
Website: www.spruceforest.org
Ready to find out more about how Garrett County can help plan your family trip or reunion?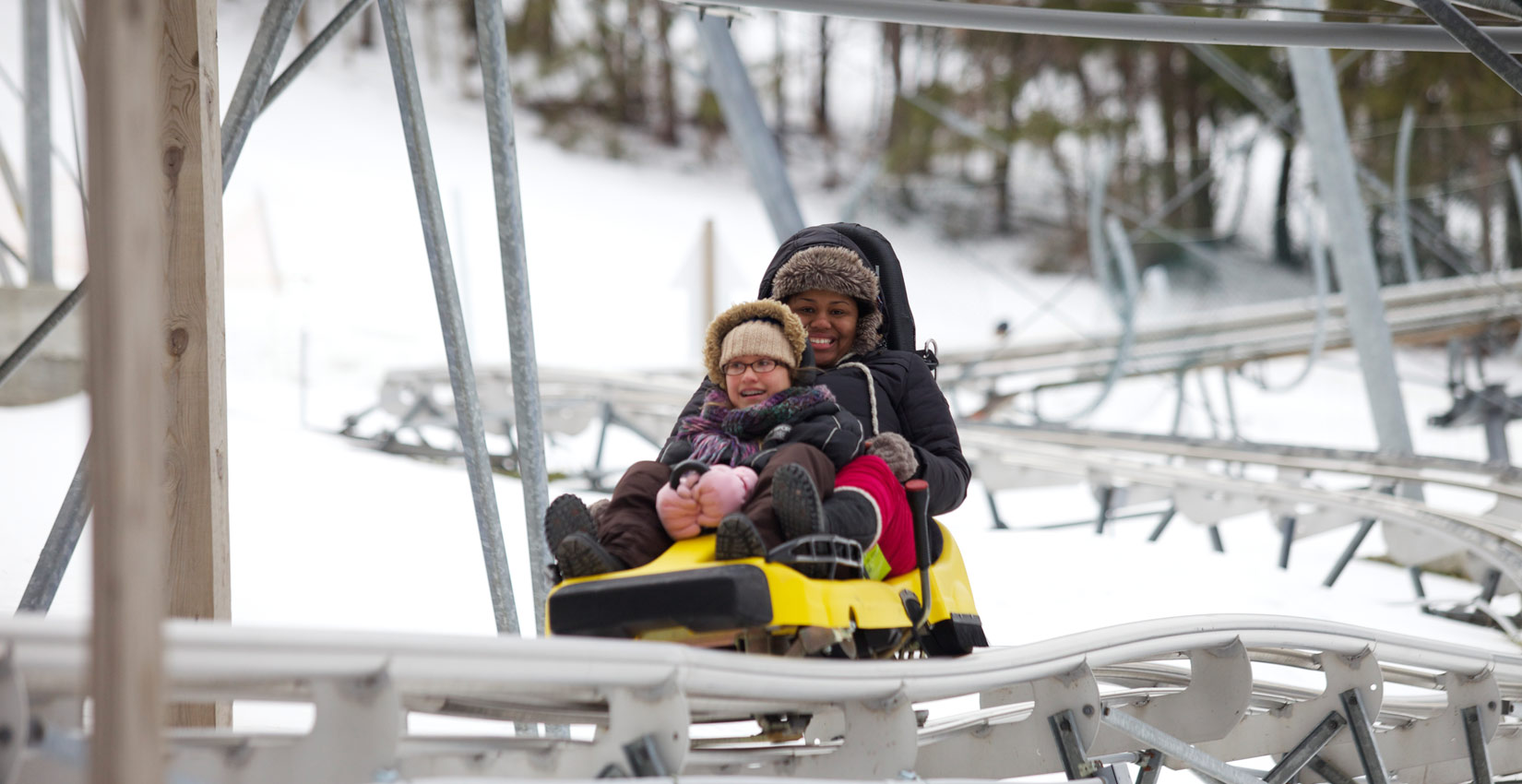 Wisp Resort Skiing 
Maryland's only four-season downhill ski resort offers plentiful activities no matter the time of year. Winter visitors can ski down 34 runs that range from gentle beginner slopes to challenging black diamonds, while summer guests can careen down the Mountain Coaster or enjoy a 36-hole championship golf course. 
Website: www.wispresort.com
Family-Friendly Accommodations in the Garrett County Area
The Lodges at Sunset Village 
Nightly accommodations in log cabin style hotel suites that are lake front and lake acess cabins to choose from . Each suite features fireplace, private patio or deck, kitchenette, door side parking and more. Close proximity to Pine Lodge Steakhouse & Smiley's Pizzeria. Some units feature hot tubs and are pet friendly. 
Website: www.dchotel.com
Will O' the Wisp 
These prestige condominiums are a unique way to enjoy Deep Creek Lake, with suites overlooking the water and a wide array of amenities from which to choose, including fireplaces and kitchens. Pool and hot tub are on call when the weather isn't perfect.
Website: www.willothewisp.com
The Suites at Silver Tree
The Suites at Silver Tree features upscale décor in a rustic lakefront lodge setting. Four styles of suites are available: Studio, One bedroom, Studio with loft and One bedroom with loft. Every suite is equipped with a kitchenette, gas fireplace and either a queen or king size bed.
Website: www.suitesofsilvertree.com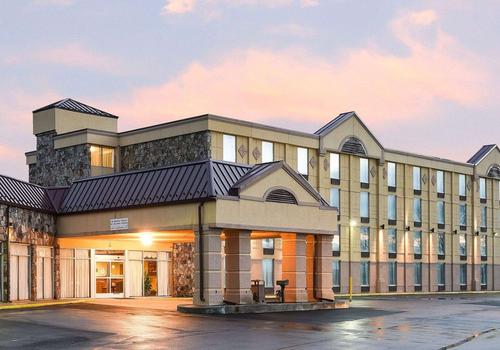 Comfort Inn Grantsville 
The town of Grantsville is minutes away from this hotel, along with ski areas and lakes for boating and fishing nearby and across the border in Pennsylvania. Business and leisure travelers will find convenient amenities. 
Website: www.choicehotels.com
Ready to find out more about how Garrett County can help plan your family trip or reunion?
Family-Friendly Venues in the Garrett County Area
The Lodge at Wisp Resort
Wisp Resort Hotel & Conference Center offers a slopeside hotel, ski-in/ski-out convenience, Wi-Fi access, firepits, outdoor activities, fitness center, heated indoor pool and dining. The lodge offers special group rates, an array of dining options and a professional conference service coordinator to assist planning every detail. 
Website: www.wispresort.com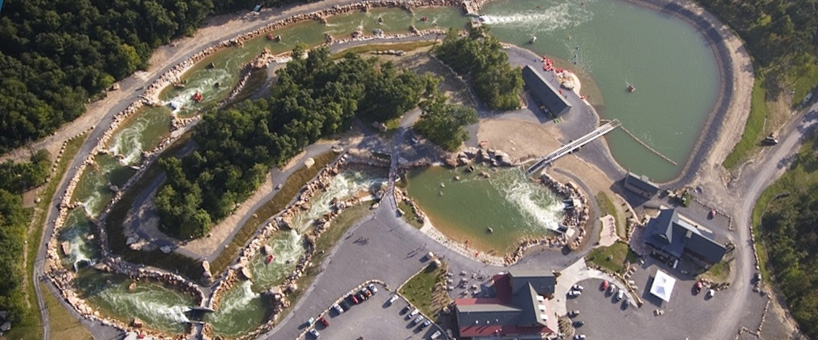 Adventure Sports Center International 
Host your group at this exciting mountaintop whitewater rafting course. Made of concrete and natural rock, the course is 1700 feet long and contains sophisticated hydraulics to alter the experience of guests of varying ability. Register for a two-hour session for an unforgettable activity. 
Website: www.adventuresportscenter.com
Red Barn Inn
This 100-year-old barn includes the original wood floor and walls, making it perfect for your reunion gathering. The space can hold 200 attendees, with convenient utilities for catering and bathroom needs. 
Website: www.theredbarninn.com
Ready to find out more about how the Garrett County Area can help plan your family trip or reunion?
What are you waiting for?
Let Destination Reunions help you plan the perfect reunion.
Kimberly Folk
Director
Phone: 301-387-5238
Email: kim@garrettchamber.com
Website: visitdeepcreek.com