ATL Airport District, GA
The ATL Airport District is one of the most unexpected and convenient places to plan your reunion in the Atlanta area. As up-and-coming as it is down-home, the District offers a chance to experience the eclectic energy unique to the city.
Request Info
The ATL Airport District has everything your reunion needs and more at a very budget savvy price
Located near Hartsfield-Jackson Atlanta International Airport, the ATL Airport District boasts world-class hotels and restaurants that are perfect for reunions of any size. Your group can save more than 30 percent on accommodations by staying at premium properties just minutes south of downtown Atlanta.
Directly north of the airport is the Delta Flight Museum. Housed in the airline's original 1940s-era aircraft hangars, it hosts numerous exhibits on aviation and the company's celebrated history. Nearby, the Chick-fil-A Home Office Backstage Tour leads your group through the fast food company's headquarters while revealing the story behind the famous "Eat Mor Chikin" cows.
Car enthusiasts can make a beeline to the Porsche Driving Experience, featuring a 1.6-mile test track and exhibits where you can get behind the wheel of a German-engineered sports car. Outdoor lovers can take advantage of the mixed-use hiking and biking Ride & Fly Trails, found around the corner from most area hotels.
It's Different in the District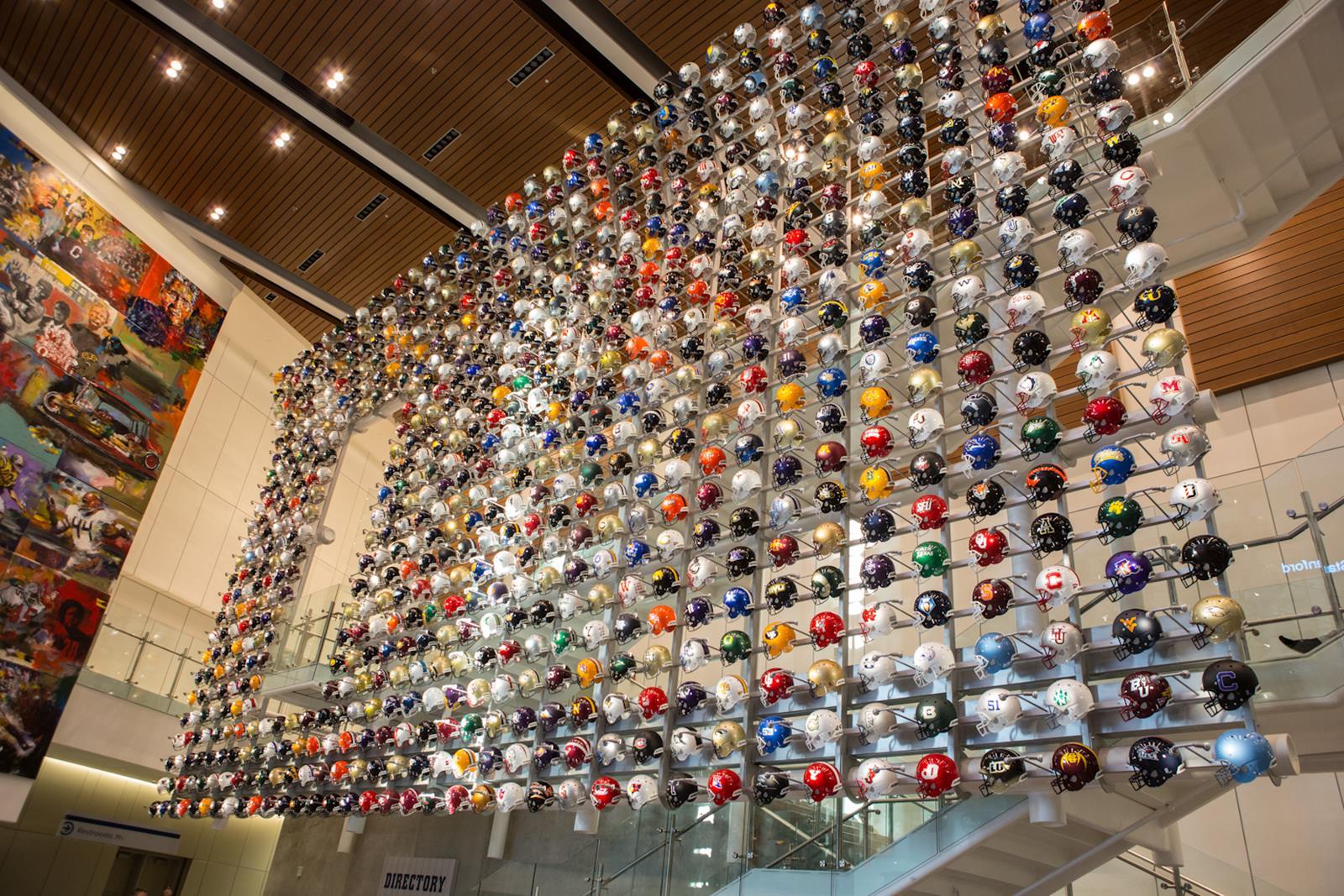 Just minutes outside of downtown Atlanta, the District has its own bustling culture while providing proximity to Georgia's largest city and the world's busiest airport
Recently opened in fall 2019, the Gateway Center Arena @ College Park is a new multipurpose sports and entertainment venue situated next to Hartsfield-Jackson Atlanta International Airport. The arena seats up to 5,000 attendees for events such as concerts and is home to two professional basketball teams—the Atlanta Hawks G League team, the Skyhawks, and Atlanta's WNBA powerhouse, the Atlanta Dream.
Ten miles away in Atlanta's downtown district, Pemberton Place is home to many of Atlanta's top attractions. The World of Coca-Cola guides visitors through a history of the world's best-known soda company. Georgia Aquarium, the largest aquarium in the country, is the only place outside of Asia to house a giant whale shark, seven times larger than an average human in a 6.3-million-gallon tank. The National Center for Civil and Human Rights focuses on the American Civil Rights Movement and the ongoing fight for human rights across the globe.
Across the street from Pemberton Place is Centennial Olympic Park. Built for the 1996 Summer Olympic Games, it features an interactive water fountain, an audio walking tour, and concerts & cultural events. There's also SkyView Atlanta, a Ferris wheel that rises more than 20-stories along the city's skyline.
Combing affordable accommodations and dining with access to event spaces, the ATL Airport District ensures your reunion is memorable and within your budget.
Having our family reunion in the ATL Airport District was great. The District offers tons of fun and lots for everyone to see and experience – which made our time spent here even more amazing.
– Mr. Waverly McMichael – Green-Barlow Family Reunion
Accommodations across more than 8,000 hotel rooms are more affordably priced than in adjacent downtown Atlanta
Conveniently located just 10 miles from Atlanta
Abundance of shops and restaurants at Camp Creek Market Place
Free airport shuttle service offered by most area hotels
Over 400,000 square feet of meeting facility space for small and large events
Lodging Inventory
Total hotels: 60
Total hotel rooms: Over 8,000
Group Perks
Book you next reunion with us and receive a $300 gift card (must contract and actualize a minimum of 25 rooms)
Visitor guides available for your group
Referrals for local service providers, attractions and more
Site inspection assistance
Discounted restaurants and attractions
Top Attractions
Delta Flight Museum
Chick-fil-A Home Office Backstage Tour
Porsche Experience Center
Downtown Atlanta Attractions (just 10 miles away):
Georgia Aquarium
Centennial Olympic Park
World of Coca-Cola
SkyView Atlanta
The National Center for Civil & Human Rights
College Football Hall of Fame
What are you waiting for?
Let Destination Reunions help you plan the perfect reunion.
[optin-monster-shortcode id="jasdoxawmw2h4nbqpmoi"]
Kristin Schneider
Director of Sales