Stunning State Parks: Illinois Family Reunion Locations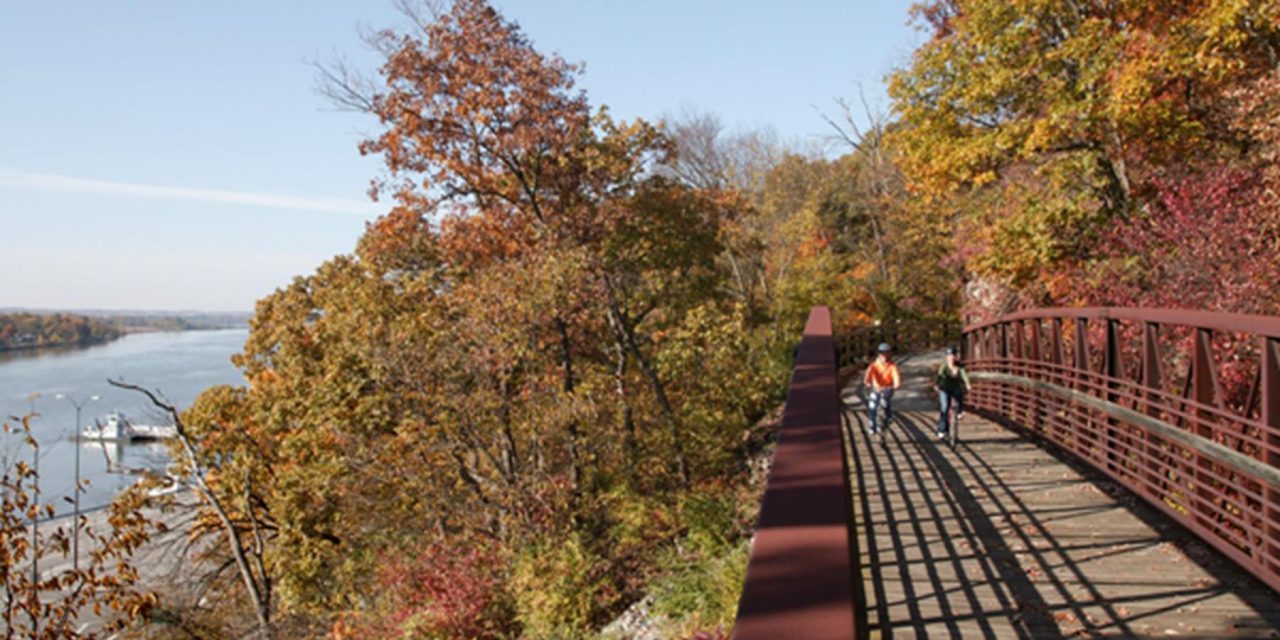 From leisurely activities such as lounging by the lake, bird watching and canoeing to exploring canyons, hiking and horseback riding, there is something for everyone in Illinois' state parks. Why not bring your Illinois family reunion outdoors? The Land of Lincoln awaits!
Rocky Revelations at Starved Rock
Consistently named among the top 10 attractions in the state of Illinois, Starved Rock State Park in Utica offers over 2,000 acres of magnificent natural beauty just outside of Utica.
Rock formations at Starved Rock are unlike any you'll find in the region, with tall waterfalls plummeting into crystal pools and cavernous canyons ready to be explored. There are also over 13 miles of hiking trails and opportunities for fishing, boating, horseback riding and camping.
Planning an Illinois family reunion at Starved Rock State Park is easy and group-friendly, with scenic landscapes perfect for sharing with friends and family. Cabins and lodge rooms can be reserved in advance.
Trot the Trails at Moraine Hills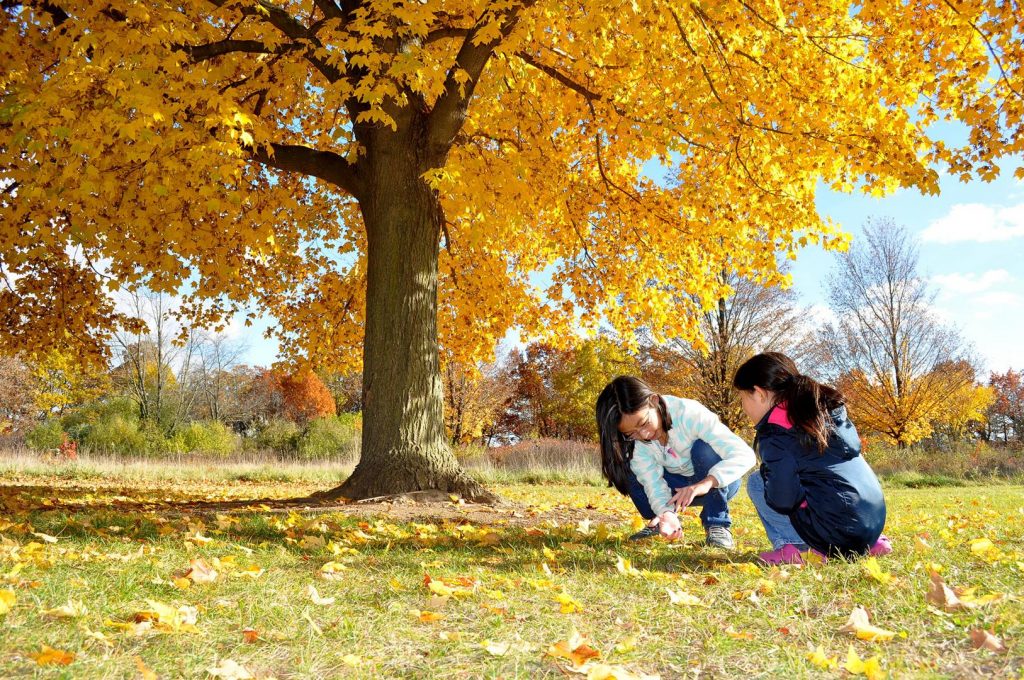 For watersports lovers and fishermen alike, Moraine Hills State Park in McHenry is a dream destination and perfect place to host your next Illinois family reunion.
Over half of the 2,200 acres comprise wetlands and lakes including Lake Defiance and the Fox River. These bodies of water are popular for their serenity as well as the array of wildlife that live among them, with more than 200 species of identified birds. Your reunion group will have a great time exploring the waterways by boat or from the shore, and there is an accessible pier for those with disabilities.
There are also more than 10 miles of trails to be explored by bike or on foot. Day use areas available for reservation offer tables along with parking, water fountains and toilet facilities.
Glamorous Camping at Siloam Springs
Beautifully wooded terrain, a sparkling lake and top-notch facilities make the Siloam Springs State Park in Clayton Township one of the most beautiful parks in Illinois and a perfect spot to host your next Illinois family reunion.
Walk through forested gullies and along scenic crests painted with beautiful flora. Rent boats or canoes for a lazy paddle, or put out a line to reel in a largemouth bass or catfish. When you're ready to relax, the Old Siloam Picnic Area provides four shelters, charcoal grills, restrooms and playground equipment.
If you want to extend your reunion, reserve any of the 98 campsites outfitted with toilets, showers and electricity to enjoy the comforts of home in the great outdoors.
Exhilarating Excursions at Kickapoo
An easily accessible site full of natural beauty, Kickapoo State Recreation Area in Oakwood offers hiking, canoeing, trout fishing, camping, hunting and playgrounds for your youngest reunion-goers.
Kickapoo is one of the few areas in Illinois to allow scuba diving in its shimmering waters. There are 22 deep-water pools that provide plenty of fun for everyone, and are a great way to spend your next Illinois family reunion.
The gorgeous backdrop of forest along the Vermilion River is home to wildlife and flowers and includes many hiking trails for the leisure traveler or die-hard adventurer. Take advantage of the abundant picnic tables and summertime concessions. For those looking to extend their Illinois family reunion, there are nearly 200 campsites with various amenities to meet your needs.
Peer over the Pier at Pere Marquette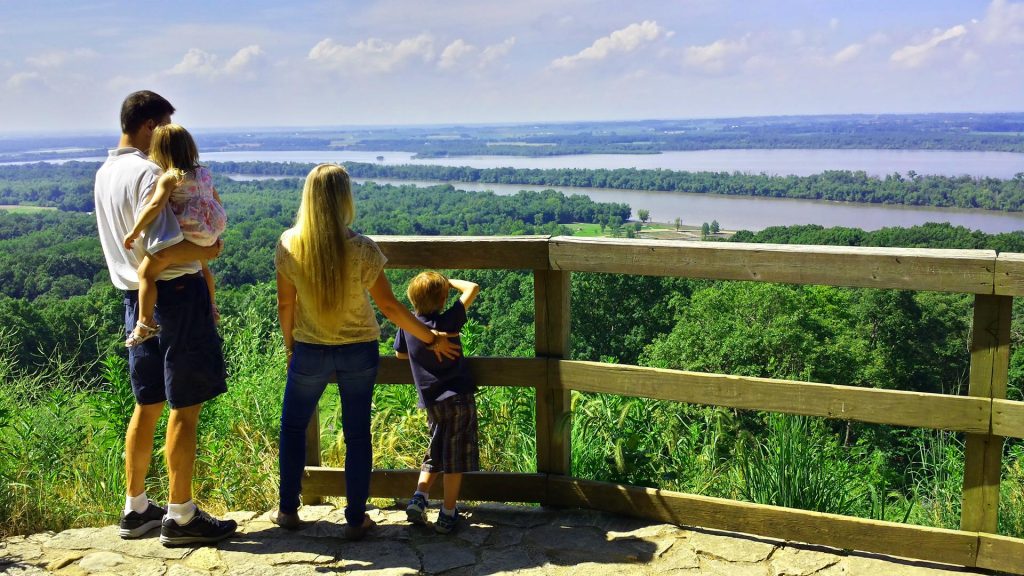 Perfect for nature lovers of all ages with stunning scenery at any time of year, Pere Marquette State Park in Grafton is an ideal setting for your Illinois family reunion. Hike the nature trails, fish, swim, go horseback riding or explore the waterways by boat. All these activities are waiting your Illinois family reunion and will be sure to make your next trip a memorable one.
If given the opportunity to visit in the fall, the wooded ravines and riverside roadways make for spectacular viewing of the colorful fall foliage.
Whether planning a reunion for a day or an entire week, there are several lodging choices ranging from natural campsites to rustic, cozy cabins. For a more luxurious experience, the Pere Marquette Lodge and Conference Center offers 50 spacious guest rooms and 22 stone cabin rooms.
---
With so much to choose from, don't wait to bring everyone together for your next gathering. Illinois is full of natural beauty and the parks and recreation areas offer the perfect setting for you next Illinois family reunion.