Smoky Mountain Road Trip: Unexpected Gems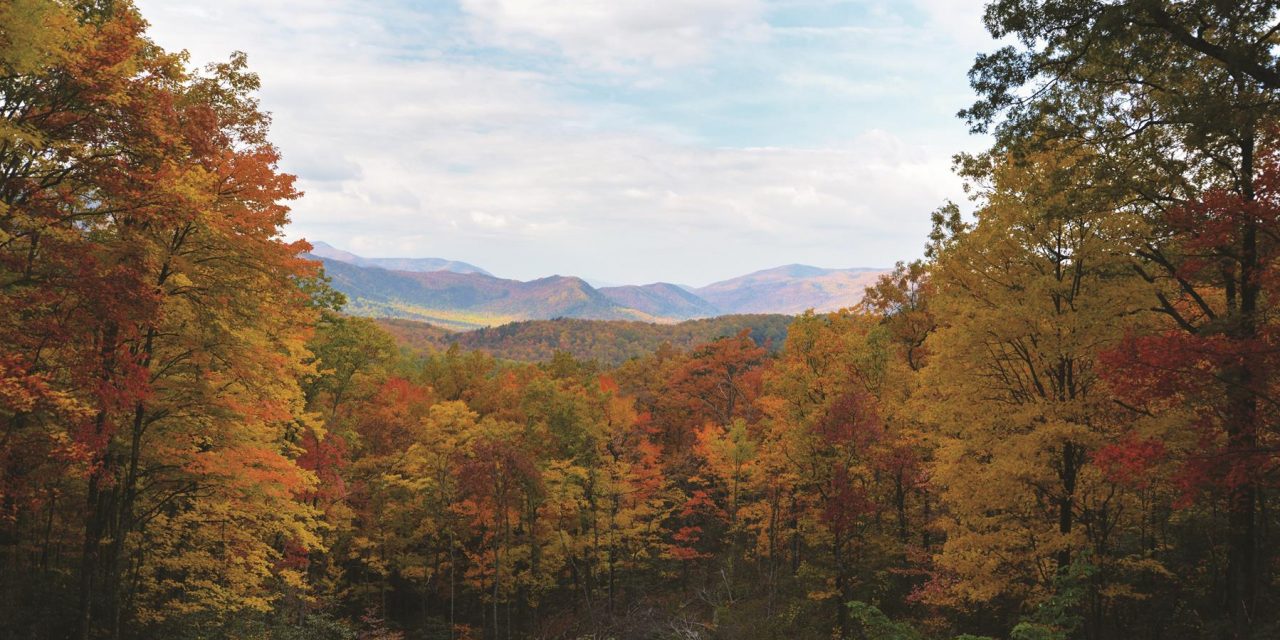 A young family makes delightful discoveries in Georgia, North Carolina and Alabama
When I take a trip, I try to see and do as much as I can. When my extended family decided to rent a cabin in Gatlinburg last year, I decided to make a road trip out of it. My husband, two-year-old son and I drove from New Orleans to Atlanta, through Georgia and North Carolina to Gatlinburg, and through North Alabama on our way back over the course of 10 days, finding some unexpected gems along the way.
FIRST STOP: GEORGIA
We stayed at the Springhill Suites Atlanta, which was located right across the street from the Georgia Aquarium, the reason for our stop. We spent the afternoon admiring the school bus-sized whale sharks and watching the dolphin show, and all agreed that the stop was well worth it.
The next morning we headed out on backroads to Great Smoky Mountains National Park. After traveling through Atlanta traffic, the scenery of the drive through Georgia and North Carolina was a welcome break. We stopped at Goats on the Roof for lunch and some diversion, and it ended up being one of our favorite parts of the trip. Goats on the Roof is, quite literally, a shop and restaurant with goats on the roof. In addition to a nice play area, buckets of feed for the goats are available for purchase.
NEXT STOP: TENNESSEE
Our next stop was Gatlinburg, Tennessee. Driving along US-441 and the Gatlinburg Bypass, we visited the quirky Cherokee, North Carolina before we made our way into Great Smoky Mountains National Park. The views in the park, as well as those on the Gatlinburg Bypass, are incredible, and taking the bypass road helps avoid the bumper-to-bumper traffic that can sometimes be experienced in Gatlinburg.
We spent several days staying in a cabin within walking distance of downtown Gatlinburg, something I highly recommend to avoid the previously mentioned traffic. While there we explored the Aquarium of the Smokies, the Cades Cove Loop, family-friendly hiking trails and waterfalls, and the wineries and breweries that line the strip and offer samples of mountain wine and moonshine.
Fans of Dolly Parton shouldn't miss Dollywood theme park. Filled with roller coasters, country music shows and rides for the little one, there was more than enough for our entire family to enjoy.
On our final day in Tennessee, we checked out of our cabin and stopped at Metcalf Bottoms for a picnic and some swimming in the ice-cold river and, finally, the short trail to Cataract Falls before we headed south to Alabama.
LAST STOP: ALABAMA
The final stop on our trip was Decatur, Alabama, a stop originally planned for a visit with a relative that ended up being one of our favorite parts of the trip. We exited the interstate in Chattanooga to detour around some terrible traffic and were delighted by gorgeous rolling hills and an incredible sunset as we drove south from East Tennessee to North Alabama.
We stayed overnight at the Hampton Inn and Suites in Decatur and spent the following morning at the Cook Science Museum, another unexpected gem. This newly expanded hands-on science museum is more than worthy of a detour. The interactive exhibits were perfect for our two-year-old son but were so informative that none of the adults were bored for a second.
After lunch at the museum's cafe, we said our goodbyes to the mountains and our wonderful road trip and made the day-long drive back to New Orleans.
---
Karlin Fitzmorris Riles is a mom, lawyer, and freelance travel writer from New Orleans. Follow her on Instagram @nolasprings and find more of her writings at tripcounselor.wordpress.com.