Cape Girardeau, MO
From historical sites to nature reserves and parks, Cape Girardeau has a lot to offer for a fun family reunion.
Request Info
Relax, eat, shop and explore! Cape Girardeau has fun reasons for the entire family to get together and bond.
Cape Girardeau, Missouri has everything to make your family reunion a memorable one. With over 24 different parks and nature preserves, families can go hiking and biking and have a picnic and cookout. With an array of amenities and activities, kids will especially love Capaha Park with a lagoon where you can feed ducks and a ballpark where the entire family can enjoy some sporting action at a Cape Catfish baseball game. The Dennis Scivally Park has a treehouse themed playground and Winnie the Pooh stone bridge. Not to be missed is the Cape Girardeau Conservation Nature Center where the rich cultural history and diverse natural resources of southeastern Missouri are showcased. Enjoy nature trails, wildlife viewing areas, freshwater aquariums and interactive exhibits. There's even a kids-only fishing pond and play area.
Check out historic Downtown Cape Girardeau with the Renaissance- Revival style architecture of  Old St. Vincent's Church dating back to 1853 and the Glenn House that is an old 1900s mansion. Other interesting sites are Cape Girardeau's numerous murals, including the Cape Girardeau River Tails Mural along the Riverfront wall on the Mississippi River.
After a day of adventure and exploring, sit down for a family meal at one of the many eateries in Cape Girardeau ranging from cozy coffee houses to local taverns. For a taste of authentic comfort food, try Port Cape Girardeau, Katy O' Ferrell's, Broussard's Cajun Cuisine and Sands Pancake House.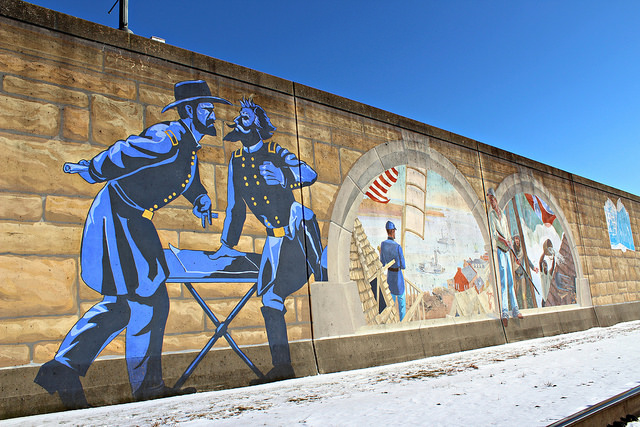 From the great outdoors with views of the Mississippi River to safaris and water parks, a family reunion in Cape Girardeau promises fun for everyone.
During your family reunion, camp out in the great outdoors at any Cape Girardeau's three different camping locations including the RV-only Landing Point RV Park and the Trail of Tears State Park, which has RV and basic tent sites. Trail of Tears offers laundry and shower facilities, ice and RV site views of the Mississippi River while at Cape Camping & RV Park, families can enjoy miniature golf, a game room, a swimming pool and access to the Cape LaCroix Recreation Trail.
For some wild fun, stop by the Lazy L Safari Park, a walk-thru zoo with exotic animals housed in different habitats where you can feed the animals. Other attractions at the park are a Parakeet Jungle exhibit, gemstone mining and a petting zoo.  Families can cool off at the Cape Splash Family Aquatic Center where there's a zero-depth entry pool, and lazy river along with several water slides.
​
The First Giboney/Bollinger Family Reunion was held in Cape Girardeau, MO 5/24/2019. We had over 125 family members participate in this three-day event, most of whom had never been to Cape before.
These two families have been intertwined since slavery and beyond and this was the first time, we had a reunion together. So, this was a big deal for us. Visiting Shady Grove Cemetery and getting a history lesson from Louise Cardwell was one of the highlights. Also going to The Bollinger Mill and seeing where other ancestors were buried gave us an expanded view of our roots.
A meet and greet pool party, family picnic and fellowshipping at St. James Church gave us a chance to share stories and learn how we've been able manifest the dreams of our forefathers.  
– James C JR Bell, Giboney/Bollinger Family Reunion
​
Easily drivable from several major American cities including St. Louis, MO, Memphis, TN, Nashville, TN and Louisville, KY
Over 24 parks and preserves with lots of amenities and activities for all ages
Historic downtown and buildings dating back to the early 19th century
Antique and boutique shopping and a vibrant food scene
Accommodations for all styles and budgets including campgrounds, RV parks, rental by owners and hotels
What are you waiting for?
Let Destination Reunions help you plan the perfect reunion.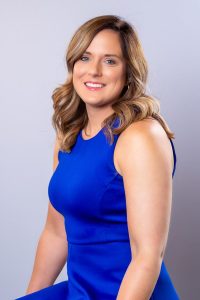 Alyssa Phares-Fee
Senior Director of Sales & Strategy