Halifax County, NC
On the banks of the mighty Roanoke River, reconnect with loved ones in Halifax County, North Carolina.
Request Info
The natural landscape of Halifax County offers a wealth of recreational activities for the family.
Conveniently located on Interstate 95, midway between New York and Florida, the Halifax County Convention & Visitors Bureau is excited to help make your family reunion memorable.
Located in North Carolina, Halifax County affords a spectacular landscape and offers a host of recreational activities. Both the 34-mile long Lake Gaston and Medoc Mountain State Park, a 2,300-acre natural wildlife preserve, allow you to enjoy the outdoors to the fullest. In addition to being great picnicking locations, families can enjoy hiking, fishing and paddling. 
The scenic 4,600-acre Roanoke Rapids Lake has almost 50 miles of shoreline and is ideal for kayaking, birdwatching and fishing. At the Day Use Park, part of the lakefront area is accessible for swimming and amenities include walking trails, a playground, sand volleyball, a nine-hole disc golf course, horseshoe pits, picnic shelters and concession facilities. 
Tour North Carolina's newest distillery. Go "behind the barrel" at Weldon Mills Distillery and learn about the distilling process. Enjoy new and creative spirits on the banks of the Roanoke River including bourbon produced with North Carolina grown ingredients and America's first rhubarb gin.
Natural attractions abound in Scotland Neck where Sylvan Heights Bird Park houses over 2,500 birds from around the world. There's even an avian breeding center and wetland safari trail for families to explore.
Historical sites and great entertainment are just a few of the delights in Halifax County.
Often called North Carolina's "cradle of history," Halifax County is the birthplace of the Halifax Resolves, a document that gave rise to the creation of the Declaration of Independence and was signed on April 12, 1776 in Halifax, North Carolina. Go back in time at Historic Halifax State Historic Site, which houses several historic structures.
The Roanoke Canal Museum & Trail is another family favorite and features exhibits and locally donated artifacts portraying life along the Roanoke River through time. The Lakeland Cultural Arts Center is a worldclass theater located in the quaint small town of Littleton. With generous support from local residents Deb and Ed Fitts and the Ed Fitts Charitable Foundation, the theater has completed a very impressive renovation and expansion. Enjoy live mainstage shows, concerts, movies, and special events yearround in this 305-seat venue.
Halifax County, North Carolina, has received three designations, from the National Park Service, for National Underground Railroad Network to Freedom sites. The sites in Halifax County are located near the Roanoke River, which was used by many Freedom Seekers as an escape route.
During your family reunion in Halifax County, choose to stay at any one of the fine hotels here like Baymont by Wyndham, Hampton Inn, Econo  Lodge, Hilton Garden Inn, Country Inn & Suites by Radisson and Red Roof Inn. Enjoy a wide range of perks specially tailored to fit your family's needs.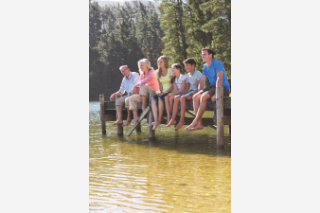 "Thank you for all of your assistance with making this year's reunion particularly special."
– Powell Moody Family Reunion
Browse below for some family-friendly additions to your itinerary
Why Reunite in Halifax County, NC
Highlights
Located on Interstate 95 just south of the Virginia/North Carolina border
Accommodations across full-service national hotel and motel chains, bed & breakfast inns
and campsites

Historic sites include Historic Halifax and the Halifax Underground Railroad Trail

Great food scene with farm-to-table restaurants and local eateries

Two lakes and the Roanoke River provide outdoor activities like hiking, fishing, birdwatching
and more
Year-round live entertainment, events, concerts and shows
Family-Friendly Dining Experiences in the Halifax County Area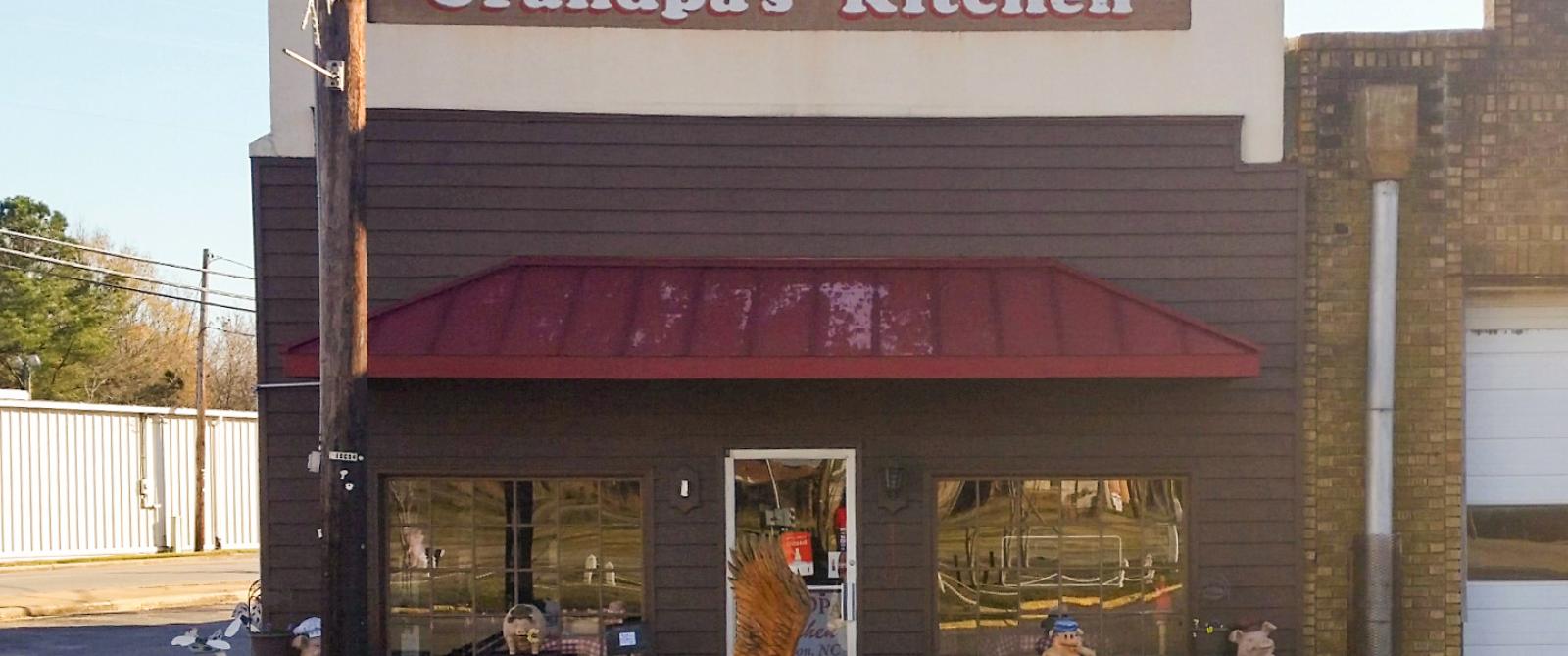 Grandpa's Kitchen
Considered some of the best down-home cooking and BBQ in the South, Grandpa's Kitchen serves the best fresh, tender, fall-off-the-bone BBQ pork, chicken, and turkey to be found anywhere, at any price.
Website: www.grandpaskitchen.org
The Hen & the Hog
One of North Carolina's finest farm-to-table restaurants serves locally inspired dishes and aims to promote local farmers and growers. Your family will love delicious dishes like shrimp and grits, Southern Cincinnati Chili and the grilled pimento cheese and bacon sandwich.
Website: www.thehenandthehog.com
Duck Landing Cafe
Duck Landing Cafe serves up a variety of sandwiches, hot dogs, ice cream and other fun foods and is located within Sylvan Heights Bird Park. Food is cooked fresh, and school and family groups receive a special discount. They have a picnic area located in front of the building and access to other outdoor area for large group dining.
Website: www.ducklandingcafe.com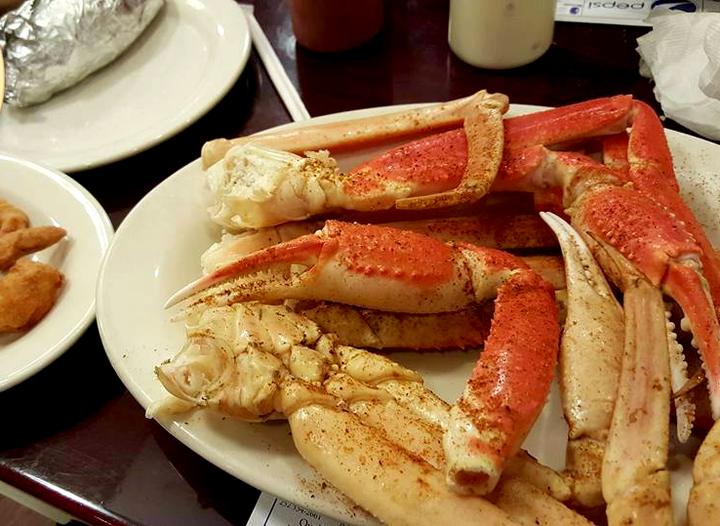 Mayflower Restaurant
Being on the East Coast, a sea food stop is a must. At the Mayflower Restaurant, you can enjoy fresh fish, shrimp, scallops, and oysters prepared in many different styles. With large portions perfect for your group, this restaurant is a great lunch or dinner spot. 
Website: https://www.visithalifax.com/
Ready to find out more about how Halifax County can help plan your family trip or reunion?
Marina's Family Italian 
Fresh, delicious pizzas, a variety of pasta dishes and crisp salads are all available to order in this welcoming Italian-style eatery. Indulge in a rich meat-lovers pizza, a mostaccioli dish that will feed your entire family or savory garlic bread as an appetizer.
Website: www.visithalifax.com/listings
Family-Friendly Attractions in the Halifax County Area
Cryptozoology & Paranormal Museum
This unique museum has a myriad of creatures and phenomena not recognized by traditional science. This is your chance to go on a ghost hunt, search for bigfoot on Medoc Mountain State Park and detect paranormal activity with a K-II meter. The museum is located in the heart of historic Littleton. There you can explore Bigfoot cast, haunted dolls and more.
Website: https://crypto-para.org/
Halifax County Underground Railroad Trail 
Halifax County has received three designations from the National Parks Service for National Underground Railroad Network to Freedom sites. These markers and sites honor the struggle brave men and women who escaped slavery in the South and used an elaborate housing and transportation system to journey to freedom.
Website: www.halifaxundergoundrr.com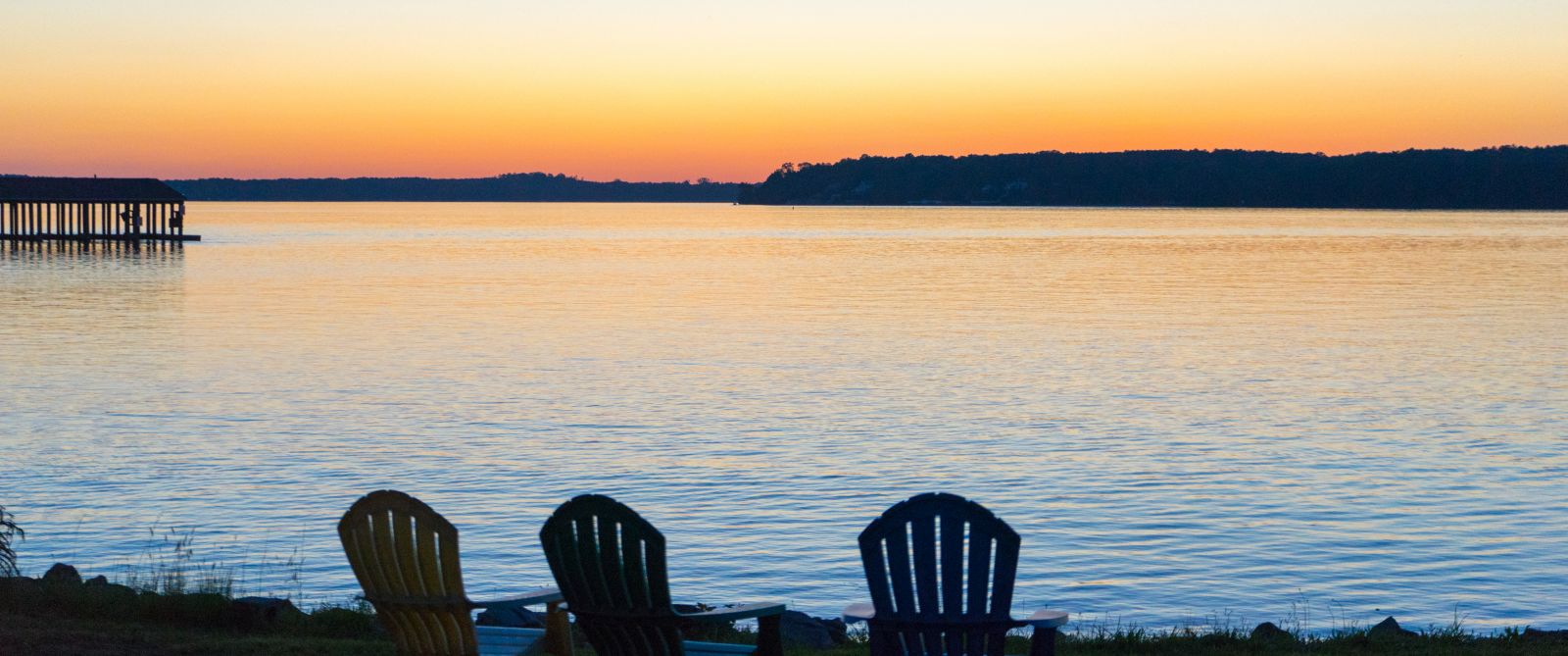 Lake Gaston
Lake Gaston is a 20,000-acre lake bounded by the Kerr Dam and Gaston Dam and is well-stocked with game fish, which include striped bass or rock fish, large mouth bass, crappie, sunfish and several varieties of catfish. Other species of fish sometimes caught are walleye, yellow perch and chain pickerel.
Website: https://www.visithalifax.com/listing/Bam7/lake-gaston
Sylvan Heights Bird Park 
Discover the world's largest collection of rare and endangered waterfowl. Sylvan Heights gives visitors the opportunity to see over 2,500 birds from around the world, from ducks, geese, and swans, to parrots, pheasants, cranes, owls, toucans, flamingos and much more. Visitors of all ages and interests can walk through continentally-themed aviaries, experiencing the diverse beauty, color and sound of these creatures. 
Website: www.shwpark.com
Ready to find out more about how Halifax County can help plan your family trip or reunion?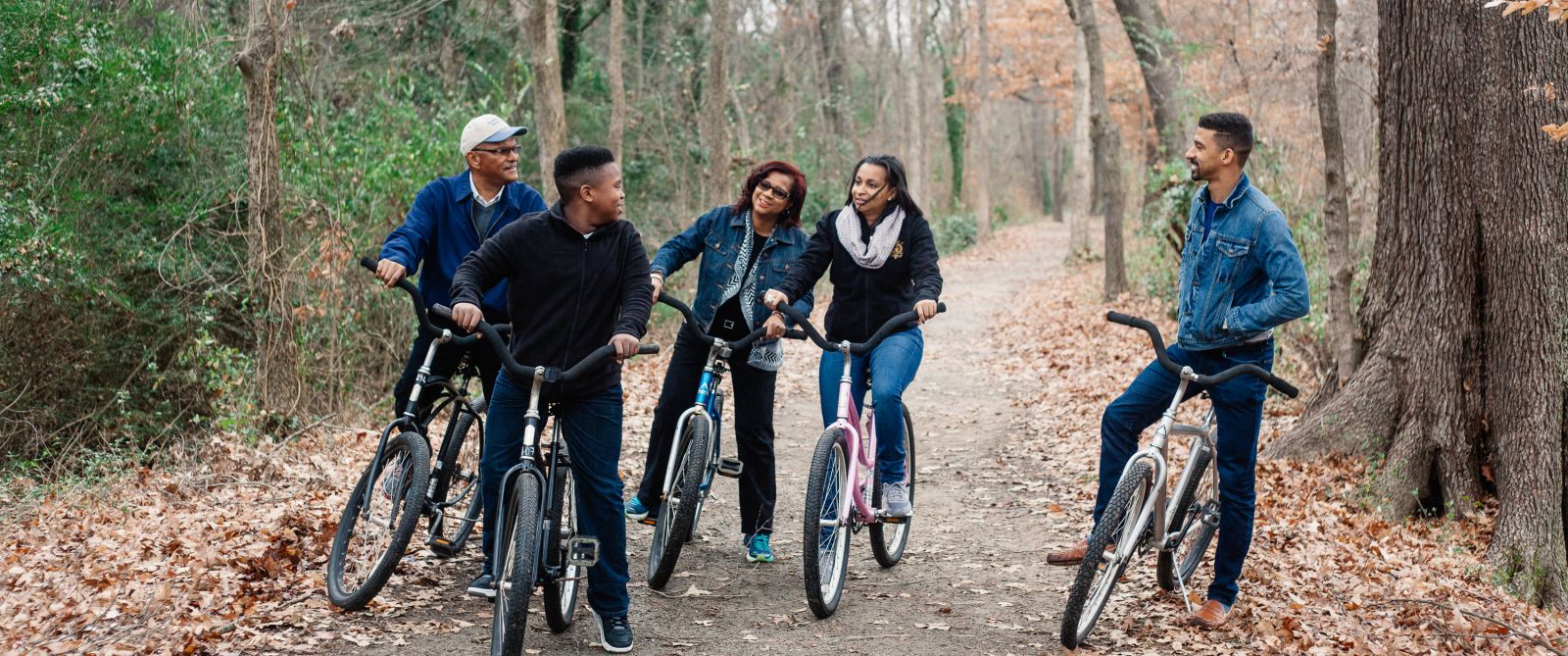 Roanoke Canal Museum & Trail 
Lovingly called "North Carolina's longest museum." Enjoy the two-level, interactive museum that utilizes traditional and interactive exhibits to explain how the original canal was built and turned the Roanoke River into a superhighway of commerce during the early 19th century. The canal was transformed from a trade route into a hydroelectric power resource just over a century ago before becoming what it is today.
Website: roanokecanal.com
Family-Friendly Accommodations in the Halifax County Area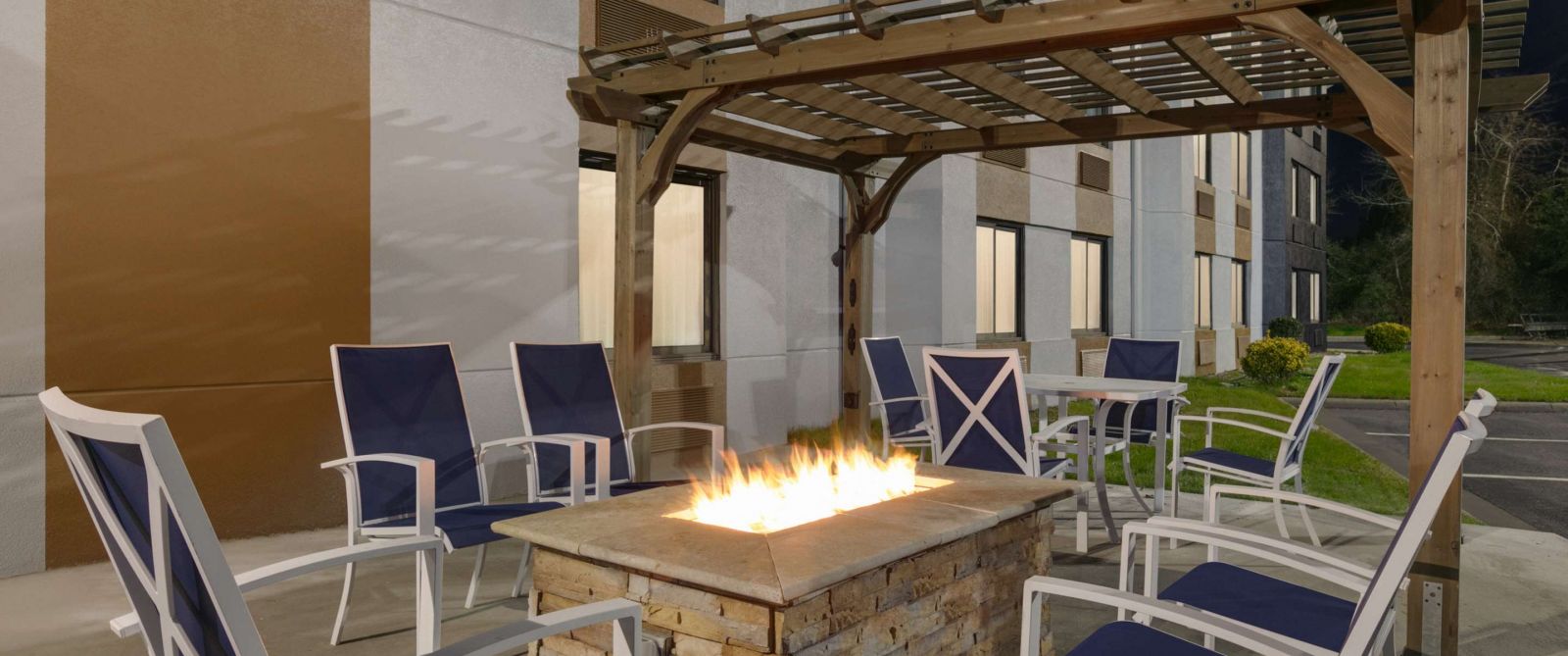 Country Inn & Suites by Radisson, Roanoke
Find a comfortable place to rest after a long drive on I-95 at the Country Inn & Suites by Radisson, Roanoke Rapids, NC near the Virginia border. You can plan a day in nature at Roanoke Rapids Lake or Lake Gaston, both about 20 minutes from the hotel, or at Roanoke River National Wildlife Refuge, about an hour away.
Website: www.radissonhotels.com
Holiday Inn Express & Suites
Our Holiday Inn Express & Suites is conveniently located off Interstate 95, less than one mile from Halifax Community College. This Roanoke Rapids hotel is minutes from Carolina Crossroads music and entertainment district, Lake Gaston, the Roanoke Rapids Theatre, the Roanoke Canal Museum and Historic Halifax State Historic Site. We have 72 rooms and offer free deluxe continental breakfast, wireless high-speed internet access, local calls and coffee, along with a seasonal outdoor pool, exercise room, business center and meeting room.
Website: www.ihg.com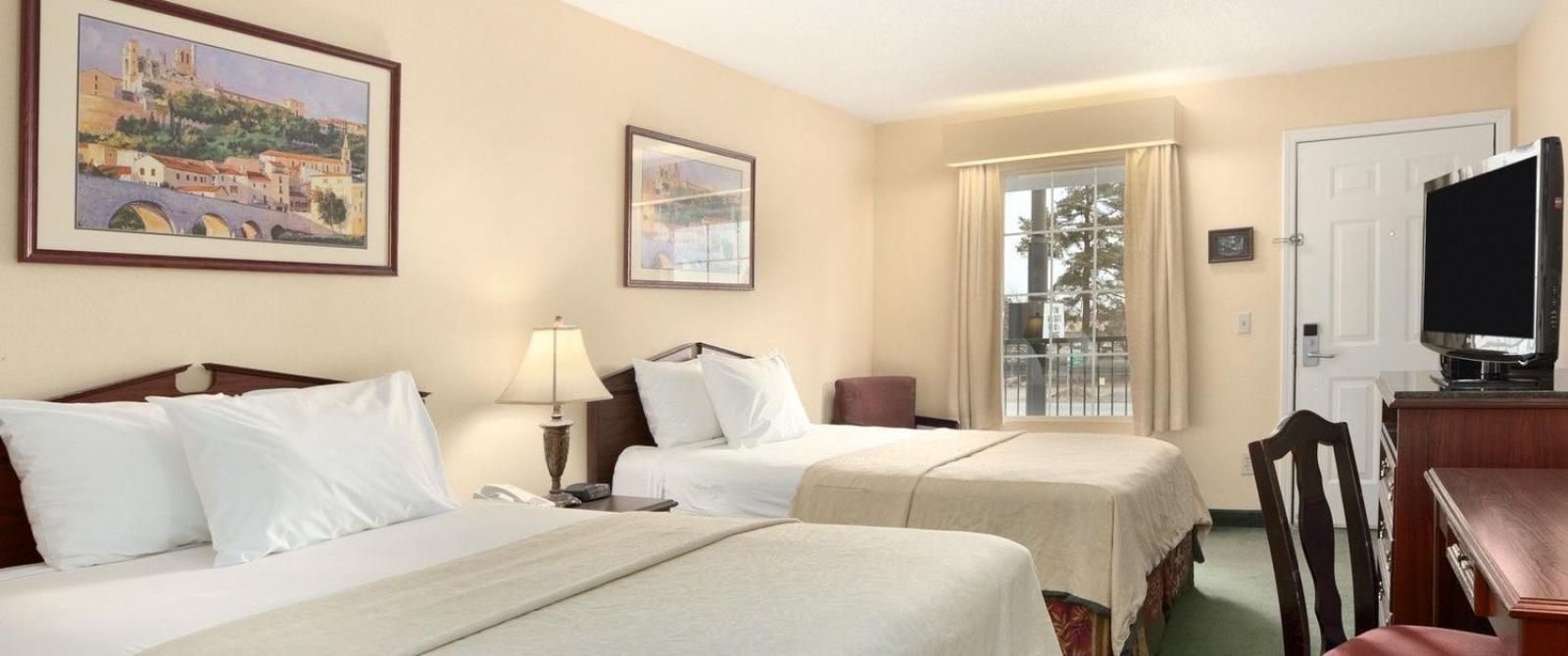 Baymont by Wyndham 
Experience the finest Southern hospitality has to offer at the Baymont Inn in Roanoke Rapids, NC. Warm smiles, a friendly welcome, comfortable rooms, a terrific value and more await. 39 units, 2 suites. Additional amenities include plush Dreamium pillowtop mattresses and free local calls. Accepts all major credit cards.
Website: www.wyndhamhotels.com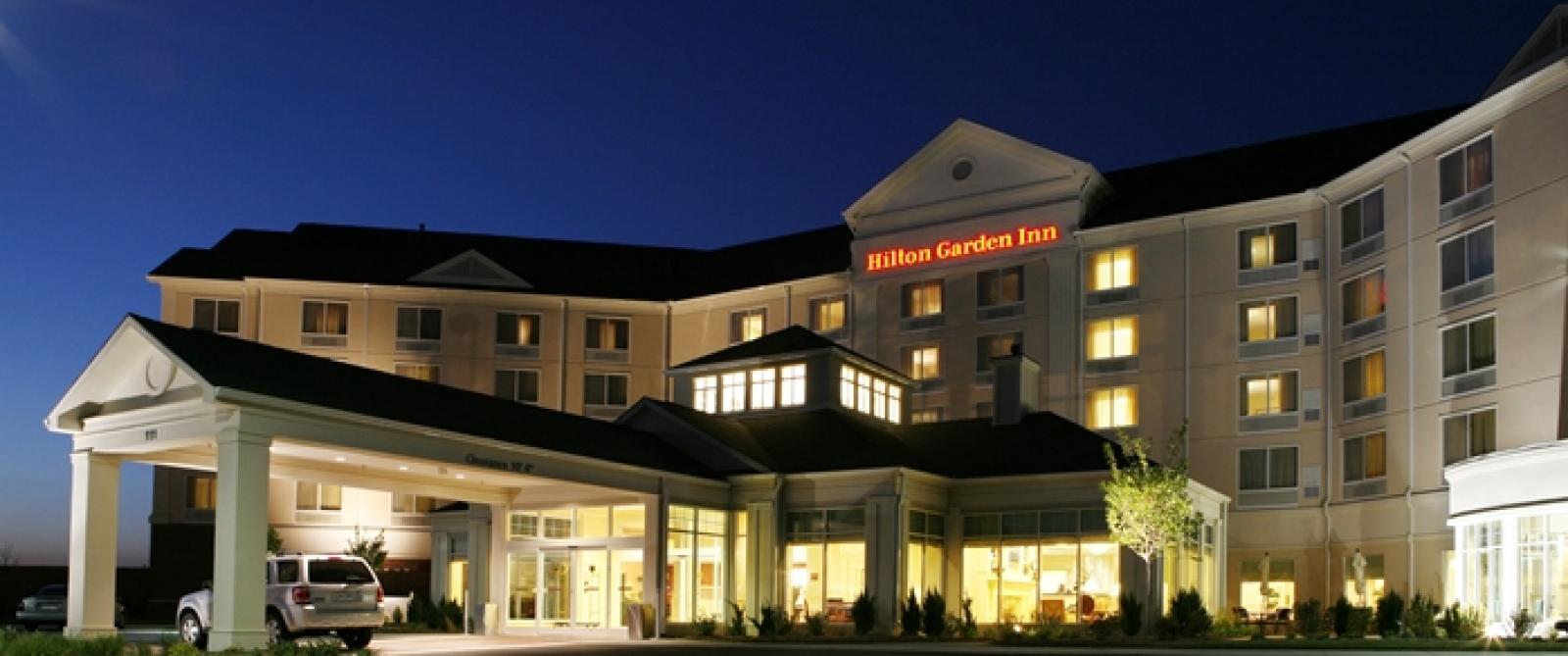 Hilton Garden Inn of Roanoke Rapids 
Beautifully appointed standard rooms have either 1 King or 2 Queen beds, complimentary high-speed internet, microwave, small refrigerator, work desk, ergonomic chair, flat screen TV, bedside radio/alarm clock. The Great American Grill restaurant serves breakfast lunch and dinner. The Pavilion Pantry convenience mart offers sundries, beverages and ready-to-cook meals bound.
Website: hiltongardeninn3.hilton.com
Ready to find out more about how Halifax County can help plan your family trip or reunion?
Hampton Inn Roanoke Rapids 
Planning a corporate meeting or need accommodations for a family reunion or your child's sporting group? They offer easy planning and booking tools to make the process quick and organized. Our conference/meeting space can accommodate 80 guests (theater or classroom style) or 56 guests at a sit-down dinner-style event. AV equipment available (TV, VCR, DVD, overhead projector and screen) and included in price of room rental. 
Website: www.roanokerapids.hamptoninn.com
Family-Friendly Venues in the Halifax County Area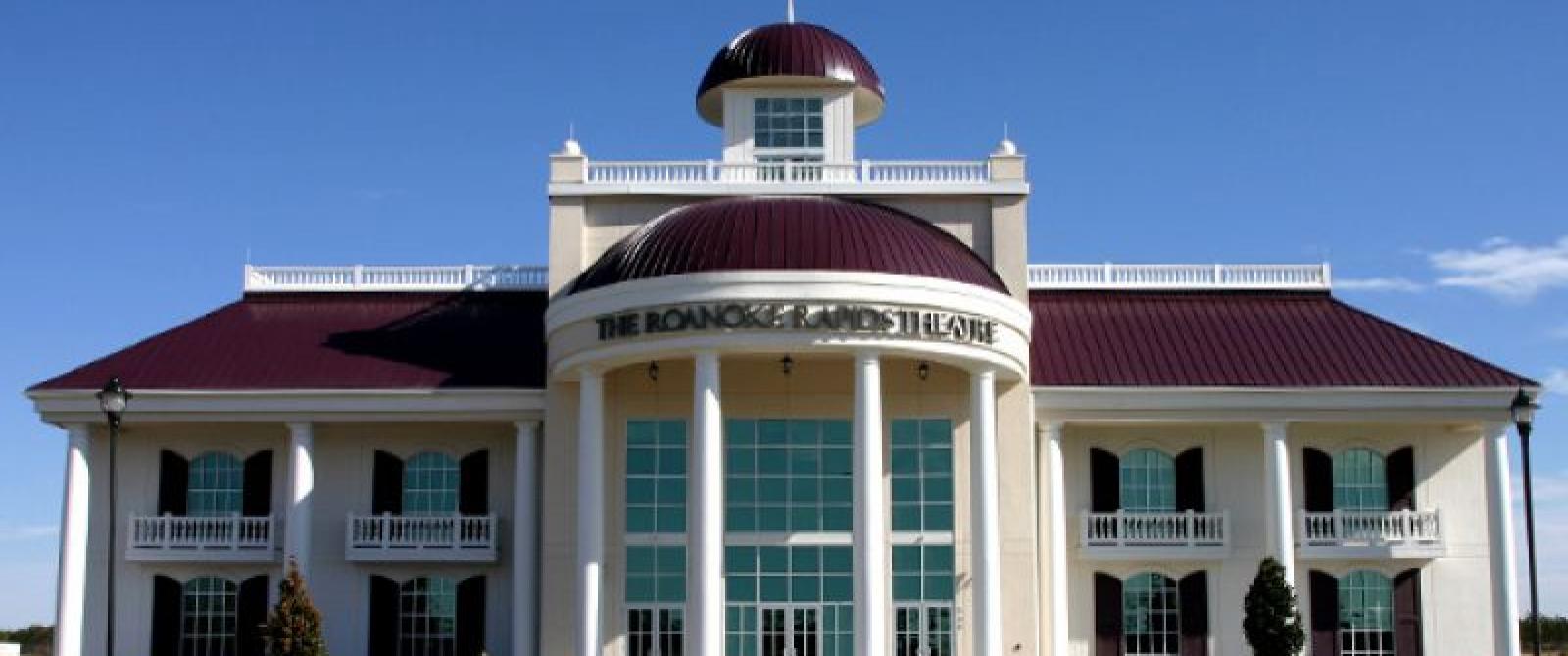 Roanoke Rapids Theatre
The Roanoke Rapids Theatre is proud to host some of the best acts on the east coast. The entertainment staff has strived to book a broad and diverse range of talent to showcase this marvelous entertainment destination. We offer something for everyone with amazing performances and festivals encompassing country, rock, blues, beach, jazz, and R&B, as well as a variety of performing art shows.
Website: www.rrtlive.com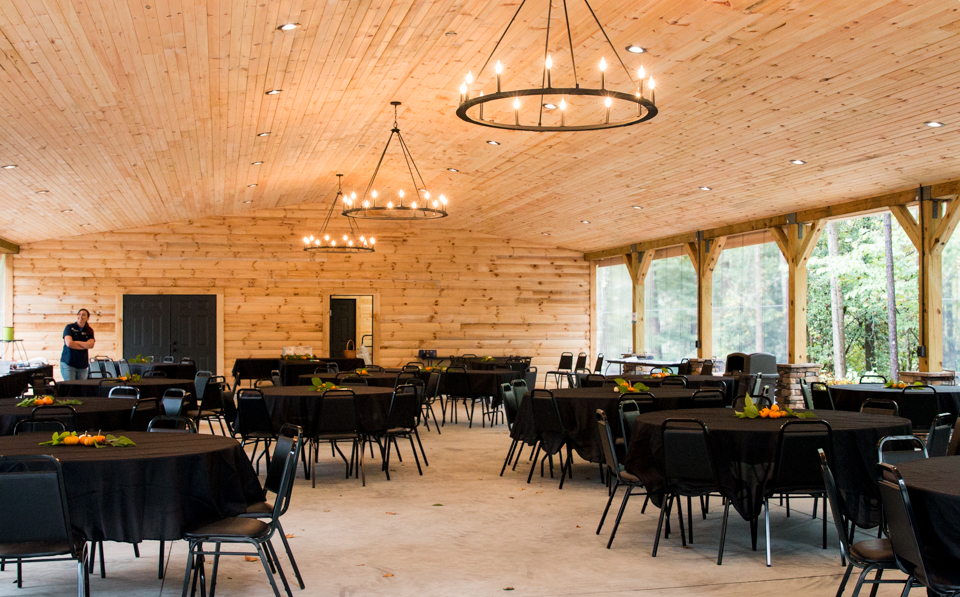 Sylvan Heights Bird Park
Toad Hall st Sylvan Heights Bird Park offers a stone fireplace and rustic decor, with 4,400 square feet of event space that can seat more than 200 guests. With a backdrop of the aviaries at Sylvan Heights Bird Park, the open-air pavilion allows nature to set the backdrop, but clear, weather-proof panels can be lowered during cold or wet weather.
Website: https://www.shwpark.com/plan-a-visit/events/toad-hall.html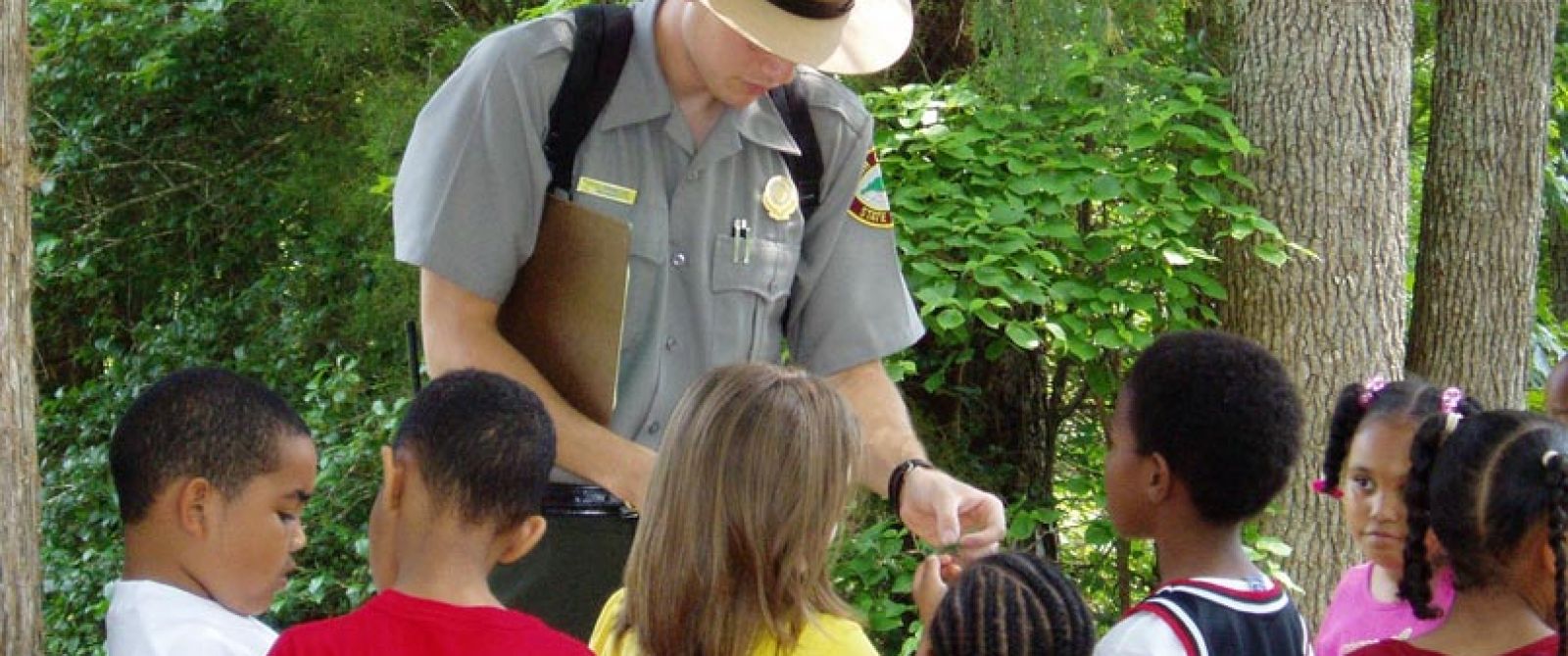 Medoc Mountain State Park 
Medoc Mountain has nine (9) miles of multi-use mountain biking trails through rolling terrain suitable for riders of all skill levels. Mountain bike trailhead parking is available at the visitor center and riders should follow the hexagon blazes. Interested in renting a space for your upcoming event or for a group? They have a conference room, picnic shelter and meadow available. 
Website: www.ncparks.gov
Day Use Park 
This 4,600-acre lake is perfect for an afternoon of kayaking, bird-watching, fishing, or just enjoy being outside. With nearly 50 miles of shoreline, you can easily find a great place to relax. It also has walking trails, a beautiful playground, sand volleyball, a nine-hole disc golf course, horseshoe pits and a handicapped accessible fishing pier, plus picnic shelters, grills, restroom and concession facilities.
Website: www.dominionenergy.com
Ready to find out more about how Halifax County can help plan your family trip or reunion?
Historic Halifax State Historic Site 
You can step back in time and experience the lifestyle of those early revolutionaries. The Visitor Center offers an audiovisual presentation, exhibits, guided tours and displays depicting the history of the town. Several historic structures are open on the site including the Sally Billy House (1808), the Burgess House (1808), the Halifax County Jail (1838), the Tap Room (1760) & Eagle Tavern (1790) the Owens House (1760), Clerks Office (1832) and more. 
Website: historicsites.nc.gov
What are you waiting for?
Let Destination Reunions help you plan the perfect reunion.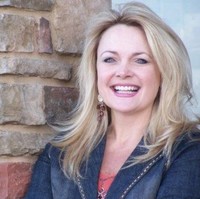 Lori Medlin
President/CEO
Phone: 252.535.1687
Or toll free 800.522.4282
Email: lmedlin@visithalifax.com
Website: www.visithalifax.com