Consider these beautiful locations for your next family adventure
As 2021 comes to an end, we reflect back at a tumultuous year marking two years of the COVID-19 pandemic. We've learned a lot about this virus, and scientists have promptly created vaccines against the illness. Accordingly, travel has been able to resume, albeit at a much slower pace versus pre-pandemic levels. This past fall, Destination Reunions held a panel and spoke with representatives from some of top-rated destinations including Tourism Fiji, PromPeru and Belize Tourism Board. Some of the key topics covered were unforgettable experiences offered by each country, recommended resorts and different sustainability practices that are being implemented. If you're looking for a tropical and adventurous getaway during this winter season, continue reading to learn more about what these destinations have to offer.
Kicking it off with Fiji, this tropical island is made up of over 300 islands located only a few hours away from Australia. As of December, Fiji has reopened their borders for all international travelers. Traveling to this destination is very easy with Fiji Airways offering 10-hour direct flights from Los Angeles, providing easy accessibility to the destination. Additionally, for those of you on the other side of the world, Brisbane offers direct flights that are under four hours. Splurge on the experience by staying at a six-star hotel or opt for a more affordable accommodation at Intercontinental. 
The people of Fiji are known to be very warm and welcoming to families that visit their country. It's a very kid-friendly destination that offers lots of things for kids to do. Ruth Daly, Tourism Fiji's regional manager, North America, said "The Fijian culture highly regards children. Children in Fiji are treated like little kings and queens." What makes Fiji stand out and provide unforgettable experiences for tourists are their kid-friendly programs. Depending on their age, kids are assigned a nanny or "bula buddy" to play games and spend time together throughout the day. This is great for entertaining kids with another child of similar age and having fun together while the adults are lounging by the beach sipping a fruity cocktail.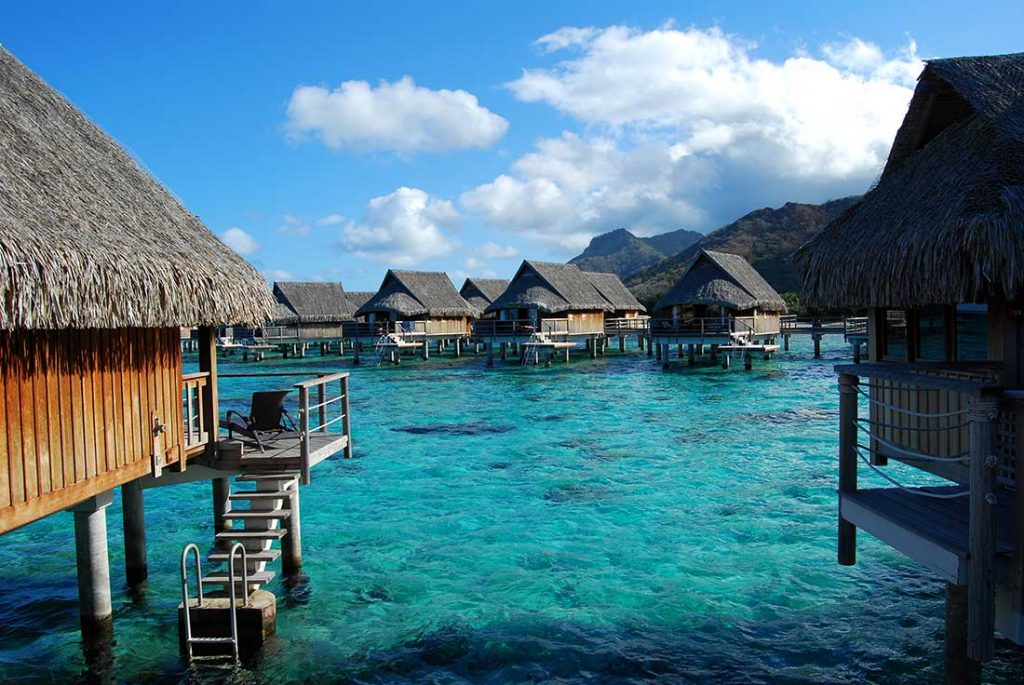 Moving over to Belize, this tropical paradise is fully open for travelers. As a culturally rich destination, Belize has the best of both worlds offering outdoor adventures and ancient Maya history. Additionally, Belize has the second-largest great barrier reef in the world, making it a marine-life wonderland for families to swim, snorkel and scuba dive. 
Unique experiences that Belize offers are the numerous butterfly farms around the country. This is a great experience for children to interact with colorful butterflies of all kinds in their natural habitat. Other activities to participate in for an outdoor adventure is horseback riding and kayaking. For a history-based experience, families can visit Belize's many ancient Mayan temples depending on the level of fitness. Some temples are easily accessible while others are a bit of a challenge. 
Jana Puga, Belize Tourism Board travel trade officer, said "You'll never be bored in Belize and no matter how many times you visit, there's always something new to experience in the country." One of the biggest stand-out activities Belize has to offer is the Living Maya experience. Travelers can spend the day with locals and do all sorts of hands-on activities from visiting the fields and harvesting fresh cacao, to learning how to prepare a traditional Maya dish. Additionally, some locals even offer a chocolate-making experience that is great for kids.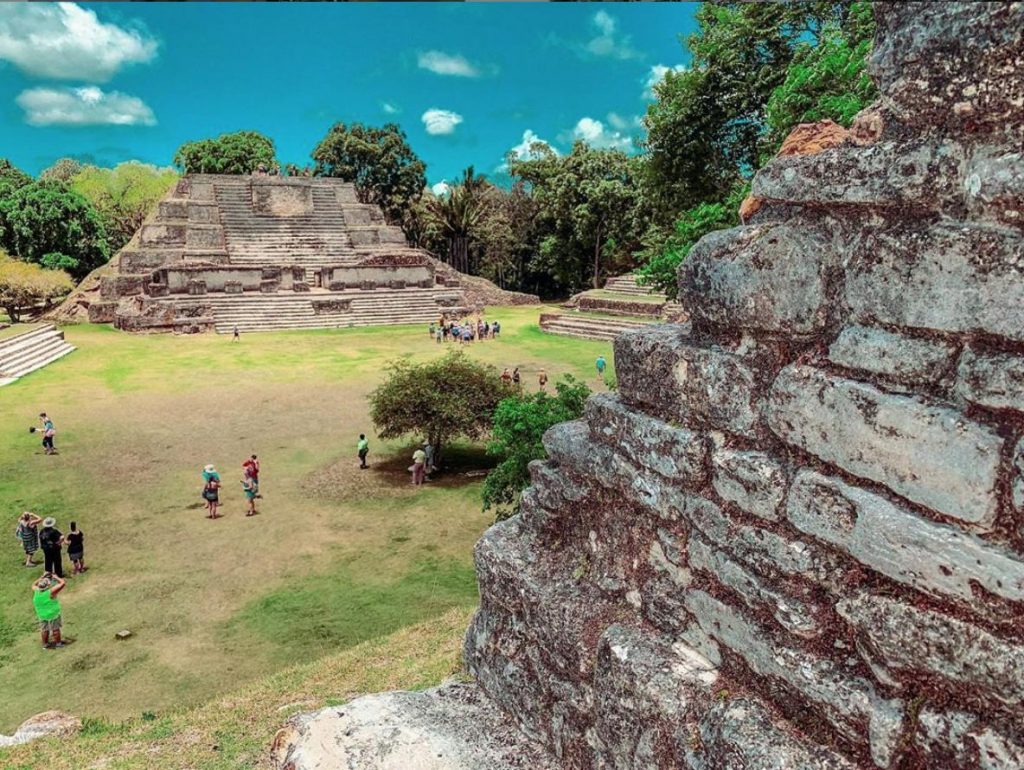 South America's Peru is another culturally rich destination that is the heart of the Inca empire. Peru is currently open to all travelers who have received two doses of an authorized vaccine or have been tested for COVID-19 with a negative result. It's one of the most popular destinations and is visited by millions of travelers annually. It's often known to be a destination for trekking and hiking. However, Peru is much more than that and has so much to offer in different regions. The Amazon jungle is one of the biggest attractions for families to visit and see wildlife. But to make the experience even more unique, PromPeru offers river cruises that go through the Amazon. 
For families visiting Peru with children for the first time, PromPeru recommends taking them to see Machu Picchu. This is a great way to show children how beautiful culture and nature are together intertwined. It also gives children a sense of adventure and opportunity to discover the area. Besides Machu Picchu, PromPeru recommends families explore the Amazon up close through kayaking. Children can learn piranha catch-and-release fishing and even get a glimpse of Peru's pink dolphins. It's a great way for families to get a closer view of sea life and have an unforgettable experience together. 
When it comes to accommodations, Fiji has multiple resorts that stand out from the crowd with their services and amenities. Vomo resort is a highly recommended accommodation where guests can stay in their own private villa with a private pool included. This luxury accommodation is sure enough to give travelers jaw-dropping views from these beautiful villas for families with a higher-end budget.
In Belize, there are numerous resorts that are family-friendly and from every budget. No matter what you're looking for, they are sure enough to have it when it comes to accommodations. A great resource to find the resort that best matches your needs is travelbelize.org. 
Peru offers a lot of Peruvian hotel chains that are very well known around the country. For a higher end stay, Belmont hotels is a great choice with multiple locations in Peru's biggest travel hubs. 
Sustainability has been an ever-growing movement over the years as climate change becomes more prevalent globally. These tropical yet adventurous countries are doing their part to be as eco-friendly as possible for our environment.
Fiji is one of the several nations that is being affected by climate change sooner compared to other countries. There's many ways families can get together and volunteer to help our earth. Some of these include beach cleaning, re-planting mangrove, and coral planting. 
One of the popular ways travelers like to give back is by volunteering at local villages and contributing to the success of schools through donation. Whether you want to volunteer for a couple of hours or even days, that is totally up to you. Additionally, Fiji lives a farm-to-table lifestyle where everything is caught fresh daily. Restaurants often don't have a set daily menu as it depends what fishermen catch daily. 
Belize is being sustainable through phasing out single-use plastic and having the same farm-to-table approach as Fiji. Furthermore, many of the resorts are eco-friendly in how they obtain electricity through solar panels.
In Peru, people are very passionate about helping animals and preserving their natural habitats. Peru has the "manatee project," where children can adopt a manatee and help them be protected in the Amazon. Additionally, the taricaya turtles are natives to the Amazon and children can help release hatchlings into the river.