Family travel is on the rise and a Disney vacation doesn't have to break the bank with these budget-friendly recommendations for ways to save at Disney World.
By Heather Dale
The price tag for a Disney vacation can be staggering, especially since travel costs haven't been so kind to our wallets recently. Thankfully, with these money-saving tips, it is possible for your family travel itinerary to include the Magic Kingdom. Plan ahead to save money on lodging, dining, transportation and Walt Disney World park tickets. Try these cost-cutting techniques and gather your loved ones in the most magical place on earth for an epic experience.
Family Travel During Peak, Off and Shoulder Seasons
First and foremost, when deciding which time of year is most affordable for your Disney vacation, there are several things to consider. It's recommended when planning to think at least a month ahead and consider peak season (busy), off (quiet) and shoulder (in between) seasons.
Peak Season at Disneyland
Disney's peak season includes significant holidays such as Halloween, Thanksgiving and July Fourth. Christmas and New Year's are the most coveted times to visit because of the spectacular festivities and holiday decorations. The holiday season is a beautiful and often opportune time for family and friends to come together but it can prove more expensive and often overpopulated. Consider the typical, and also hot and humid, summer vacation months bustling with large crowds and families.
Disneyland Off Season
Off-season months are typically when school is in session and there are no federal holidays nearby, thus offering cheaper rates and fewer crowds which means shorter lines for dining and attractions.
Shoulder Season
If you're not willing to sacrifice the enchantment of Disney at Christmas, don't fret. There's still the shoulder season as a way to enjoy the grandiose décor and spirited events of the major holidays without paying full price. Choose a month close enough to the actual holiday but far enough beforehand or after that crowds are fewer and prices haven't yet spiked. Walt Disney World has families and visitors in mind by lengthening the holiday seasons and decorating well before and after so more folks can join in the one-of-a-kind festivities.
Discounted Online Disney Vacation Tickets
As you start planning your Disney vacation, whether it's for a theme park family reunion or just a small family adventure, buying tickets in advance for your trip will ensure you're locked into the most current (and lowest) ticket rates. With ticket costs increasing each year, it's a surefire way to save big if you plan your visit ahead of time.
Don't Get Scammed at Disney
There are very few legitimate online Disney theme park ticket sellers, so be vigilant and wary of those "too good to be true" deals.
One trusted company is authorized seller Get Away Today, where you can purchase a multitude of discounted Disney resort tickets for stays ranging from 3-9 days. They offer ticket options for dining, transportation, four Disney theme parks and tours, and two water parks. They believe that the longer you stay, the more you save, allowing your group to enjoy more of the Magic Kingdom.
Another trustworthy company for online discount Disney tickets is authorized seller Undercover Tourist where you can choose among four spectacular ticket combinations for unique Disney World vacation possibilities. Both of these websites sell tickets that are compatible with the necessary My Disney Experience app along with the MagicBands.
Disneyland Line Skipping and Park Hopping
Many visitors opt for paying extra and take advantage of line skipping by purchasing a Genie+ pass to use the day of, but is it really worth it? The cost is around $15 per person per day and is limited to use at designated rides and attractions as a one-time use. This service is based on a first-come, first-serve scenario depending on the daily number of park goers with tickets going on sale at 7 am until availability is sold out. Lightning Lanes are another option and tickets range from $7-$15. They can be purchased separately but are more limited in which attractions have them.
The general consensus of those who have tested the system is that it can be a bit overwhelming to use and requires more screen time to ensure you're always up to the minute on available spots. They also enforce a 120 minutes or 2 hours rule where you have to wait that length of time before purchasing your next line skipping ticket.
It's possible to save money on a Disney vacation by not buying these line-skipping tickets and using the old Standby lines Disney still offers at every attraction.
Park Hopping is an option for guests who want to visit two, three or all four Disney World theme parks on the same day. While this was undoubtedly feasible years ago, today, park hopping doesn't start until 2 pm, and the caveat is that although you have a pass, you may still be turned away due to capacity caps put in place at each park. By preceding the Park Hopping pass, you'll definitely save money and a little sanity by simply enjoying what each individual park has to offer on different days.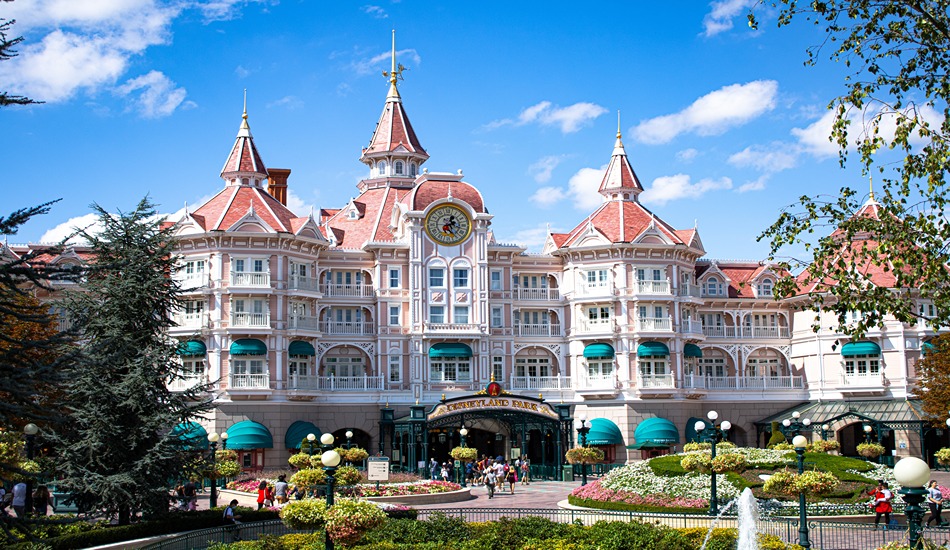 Disney Vacation Accommodations
Let's talk lodging. Accommodations can indeed be a very pricey part of your Disney vacation, but there are ways to save money on hotel rooms and other lodging opportunities. Sure, staying on-site at the Magic Kingdom would be the icing on the cake. However, this is not always possible for families trying to save money on family travel and Disney stays.
Off-site Lodging
If you think about it, time spent at the hotel is minimal compared to what you came to Walt Disney World for – the memorable escapades. By absenting fancy lodging and staying off-site at a modest hotel, you can spend your hard-earned dollars elsewhere inside the park on more important things. Try online booking sites like Hotels.com, Trivago or Kayak, where prices are much more manageable as these companies typically compete for the best prices.
DVC Points for Rent at Disney
Another safe and secure option is renting Disney Vacation Club points (DVC). If you're planning a 2023 or future Disney vacation, renting DVC points is worth considering. How this works is that any Disney Vacation Club member can "rent" their DVC points to folks wanting to experience Deluxe Resort rooms but don't want to pay for a membership just yet. It's a great way to test accommodations before committing to the club. You can save up to half the total cost of lodging if you plan ahead and use this method. Check with Disney beforehand to understand their current DVC procedures.
On-Site Disney Value Resorts
If staying on-site at Disney World is an absolute must, consider lodging at Disney's value resorts like Art of Animation and All-Star Movies to name a couple. You end up paying a comparable amount at an off-site value hotel. A bonus is you have early access to the Lightning Lanes and are granted a 30-minute early entrance to the parks, including free transportation services to get you there.
Transportation and Parking at Disneyland
If you are visiting the park each day from an off-site location that is not a Disney-affiliated resort or hotel, parking can cost $25 or more per day. A great perk for Disney resort guests is free theme park parking, but they pay for overnight parking at Disney hotels.
A sure way to save both money and the hassle of driving is to utilize the free services offered by Disney World hotels, with shuttles taking visitors to and from the different theme parks. This excludes shuttle services from Orlando International Airport as Disney has since suspended its Magical Express airport shuttle to the parks.
Restaurants and Dining at Disneyland
Dining at Disney World can be an experience all its own with character meals and enchanting Disney-themed restaurants, but it can also mean digging deeper into your wallet.
Disney Suites and Villas
If you are staying at a hotel suite or villa that provides a kitchen, your most cost-efficient option is buying groceries to prepare family meals and snacks for the day. Stock up on affordable on-the-go snacks and utilize a full kitchen for cooking at home.
Quick Service Eateries
Another option is to choose Quick Service park eateries where you can order food and pick it up at the counter, unlike full-service restaurants with long wait times and pricier checks. These Quick Service restaurants also offer free water cups to stay hydrated. If you bring your reusable water bottle, Disney World has numerous water refill stations throughout the park.
Less is More at Disneyland
For teens and adults who eat lighter, choose from the kids' options on menus that have more modest portions and pricing. You can also bring snacks to the park to help stave off the hunger cravings that may entice you to spend on unnecessary meals.
Disney Dining Promo Card
The well-received Disney Dining Plan was a favorite among Disney World park-goers. Today, Disney offers their Disney Dining Promo Card eligible to redeem at numerous resorts on specific dates on stays of four days and longer.
The Secret to Disney Souvenirs During Family Travels
Souvenirs are essential to the vacation experience and can become quite expensive at Disney World. A way to save money on souvenirs is to start with a realistic budget. Remember that experiential memories with loved ones are more valuable than material items.
Disney outlet stores are abundant in and around Orlando and sell authentic Disney merchandise at discounted prices. An excellent hack for parents is to purchase a few keepsakes for the kiddos from online Disney retailers or outlet stores ahead of time rather than spending full price at park gift shops.
If you have a Disney Visa credit card, you automatically save money on purchases, plus you receive points that can be used in the future at any Disney retail store. For other offers, check www.disneyworld.disney.go.com for up-to-date deals like Disney+ subscribers' hotel room discounts, special pricing for military members and other perks.
Credit and Gift Cards
Credit cards offer an array of rewards including cash back and points that can be used towards a myriad of things including airfare and hotel costs. Note that you can use credit card reward points to purchase Disney World theme park tickets, but only through authorized online sellers such as Undercover Tourist and not directly via Disney.
Disney gift cards are another idea to save money at Disney World. You can purchase Disney gift cards at most big retailers like Walmart and Target for discounted prices. You can then use these for dining and souvenirs at the park.
These are just some money-saving tricks for your Disney vacation. You can also research the most current coupons and offers from both Disney and affiliate Disney links as well as other authorized sellers.
Don't forget to download the current issue of Leisure Group Travel or the latest issue of Destination Reunions for more amazing family-friendly adventures.