How to Select the Best Reunion Accommodations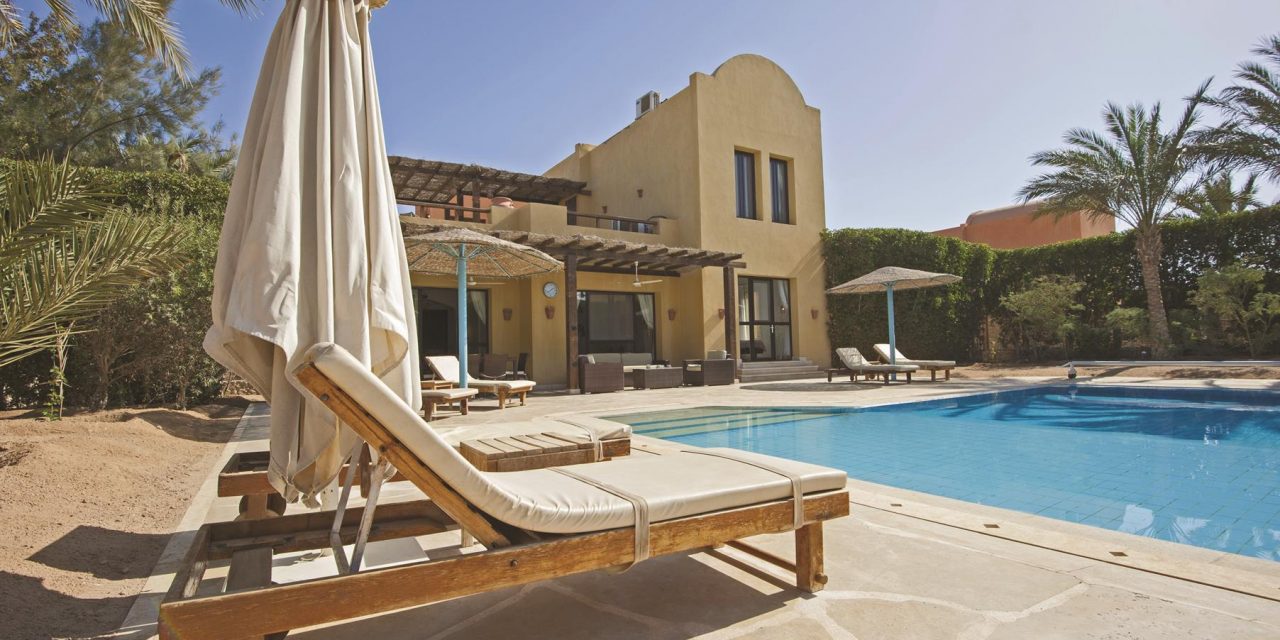 From traditional hotels and resorts to offbeat dwellings, the lodging options for reunions are extensive. Discover some of the most popular accommodations and see how they measure up to find the best home for your reunion.
Hotels have been the popular choice for reunions thanks to convenience, consistency, and amenities. However, in the last few years, other lodging options have emerged such as vacation rentals, RVs, camping, and more. With this increase in reunion accommodation choices comes a new problem: Picking the best one. With each option having its advantages and disadvantages, there are several ways a reunion group could go.
Factors to Consider When Researching Reunion Lodging
Reunion planners need to consider key factors that will ultimately drive the final accommodation decision:
Where is the accommodation located?
Will it have enough space?
What kind of services and amenities does it have?
What lodging amenities are essential to the reunion?
What is the atmosphere like? Is the décor updated?
Is it within budget? Is there a group rate?
How easy is it to book?
From traditional hotels and resorts to offbeat dwellings, the lodging options for reunions are extensive. Discover some of the most popular accommodations and see how they measure up to find the best home for your reunion.
Pros and Cons of Reunion Accommodations
Hotels
Most hotels are equipped with hundreds of rooms, perfect for large reunions. In addition, some hotels provide guests with hospitality rooms, where they can gather and store items like snacks and drinks. While hotels tend to have plenty of room, some groups may be seeking out more intimate space that lets them spend more time together.
Hotels often provide guests with amenities such as a fitness center, onsite dining, and complimentary WiFi. In addition, several hotel chains in major cities provide complimentary shuttle service to local airports or attractions. Not all hotels have a concierge on staff, but employees at the reservation desks are knowledgeable about the area and can provide directions and recommendations.
The average daily rate (ADR) in 2020 for hotels is forecast to grow 2.2% year-over-year to $135.17. This indicates that costs are expected to rise for consumers. However, with the amount of inventory, groups can easily find a hotel within their price range. Reunion groups should be able to secure a discounted group rate when they reserve a room block. Another thing to keep in mind is that it is highly unlikely that everyone's room will be close together, as hotels cannot guarantee proximity for any group.
Resorts
Resorts differ greatly from an everyday hotel as far as size and space, amenities and atmosphere.
Resort sites vary by destination, but like hotels, they tend to have convenient locations that let groups explore a destination with relative ease. Resorts have higher guest capacity than regular hotels, which means large groups should have no problem securing rooms. But just like hotels, planners will need to work with a coordinator to book what they need, and rooms are not guaranteed to be next to each other.
Resorts offer the standard amenities guests have come to expect from hotels, but they are also equipped with several on-site features, such as restaurants, spas, and indoor and outdoor pools. Resorts usually have a concierge to book massages, dinner reservations or off-site excursions. Resorts are typically more expensive. However, with the extra cost comes more inclusions.
Bed and Breakfasts
Bed and breakfasts—also known as B&Bs—are usually privately or family owned establishments offering guests a more intimate lodging experience.
They are small compared to hotels and resorts, usually consisting of fewer than 20 rooms. While once considered old-fashioned, B&Bs today have evolved into more luxurious accommodations offering quaint décor, customized services, and a genuine environment. However, due to their size, they still lack several of the common amenities found at hotels and resorts. In addition, planners will need to contact them well in advance to secure all the rooms they need for the reunion. The good news is that B&Bs tend to be less expensive than hotels and resorts, which is great for small reunions on a budget.
Vacation Rentals
While the concept of timeshares and vacation home rentals has been around for decades, the emergence of online booking sites like HomeAway and Airbnb caused the industry to explode. The volume of rentals (Airbnb has over 6 million listings around the world) gives reunions a nearly endless selection of places to stay. Another advantage to vacation rentals is that properties are sprinkled everywhere, making it easy to find accommodations in the exact spot reunions want. While convenience is on their side, space is not. It's difficult to find homes that accommodate more than 20 people. And if a group decides to split up into multiple houses, there is no way to guarantee the properties will be close to each other at the time of the scheduled reunion.
As far as amenities, more and more vacation rentals are taking a page from hotels. Guests can enjoy services like daily house cleaning, linen changes, airport transportation and luggage holds. Some properties even provide luxuries like grocery delivery, at-home chefs, massage therapists, and on-demand car hire. The downside is that some of these amenities may come at a cost, so organizers need to be aware of what's included in the overall price and what isn't. The good news is that the price of vacation rentals tends to be less expensive than hotels and resorts, especially in some major cities. While booking may be easy, reunion planners still need to be aware that these are peer-to-peer reservation platforms, and they won't be working with a brand name hotel or trained employees.
Alternative Lodging
RVs
Recreational vehicles are incredibly convenient for reunions. Location is never an issue when accommodations can go wherever a group goes. "There's a lot of flexibility with an RV," said Kevin Broom, director of media relations for the RV Industry Association. RVs can be parked all over — the beach, the mountains, amusement parks, campgrounds, parks, and even university campuses.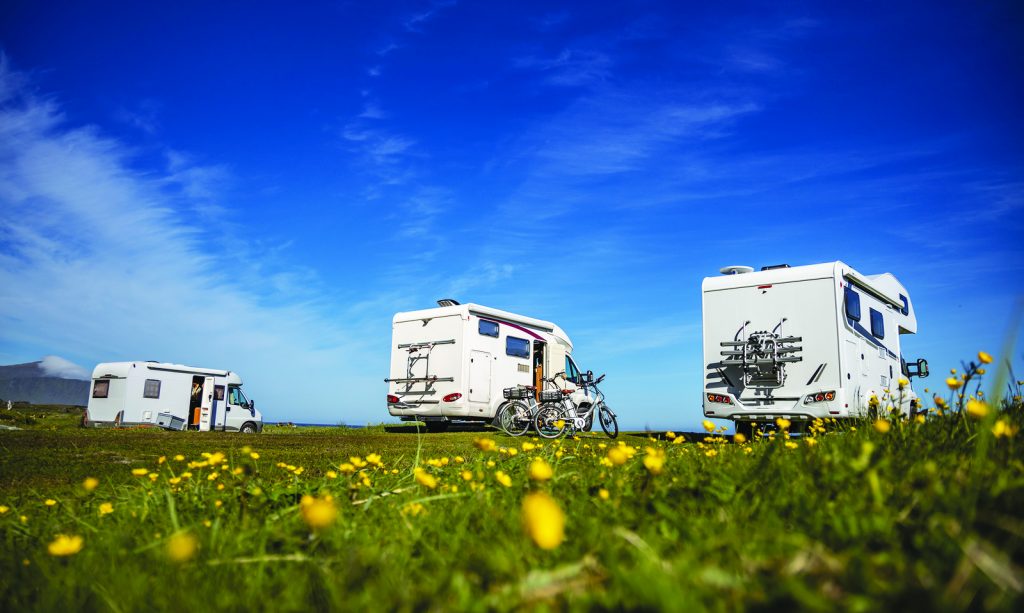 With RVs, "you can have a lot of different experiences for different kinds of people," said Broom. While space inside an RV is limited, it's easy to rent multiple vehicles to house everyone and utilize the outdoors for socializing. "Some people can stay in the RV, some people can tent camp, some people might want to stay in the camping cabins that a campground has on site," says Broom. "And then get together to do the various activities they want to do." Regarding cost, a study from CBRE Hotels Advisory Group, commissioned by the RV Industry Association, found that RV vacations cost much less than other types of vacation travel. With hundreds of rental companies around the world, RVs are easy to reserve. Reunions with a lot of people will need to book well in advance to make sure they can secure the desired number of RVs for the trip.
Camping/Glamping
One of the best ways to connect with family is around a campfire. There are thousands of campsites around the world, providing reunions with a wealth of destinations to enjoy. And with mother nature as the hotel, there is plenty of space for large groups. Even though no amenities come with traditional camping, there's also little to no cost, except for a reservation fee (if reunions select a spot that must be booked in advance).
Those seeking the camping lifestyle, but with modern luxuries, can opt for glamping, a blend of the words glamorous and camping. This trend, which has become more common in the last few years, provides guests with an upscale camping experience that includes amenities not usually associated with traditional camping. Many glamping sites offer a unique atmosphere, with perks like king-size beds, firepits, bathrooms, electricity, and WiFi. Glamping locations are limited and can often be very remote. They are also limited on space, and large reunions would need to book several sites to accommodate everyone. In addition, glamping can be expensive, especially the luxury properties. However, reunions can find modest glamping sites that fit their needs without stretching their budgets.
Dude Ranches
A dude ranch provides activities, dining and comfortable lodging in one place, letting members of a reunion stay close to each other, while maintaining a sense of seclusion and privacy when they want it. While some dude ranch locations may be remote, most everything a group will need is on-site (but groups should check ahead of time to make sure a ranch is all inclusive). With everything at your fingertips, there's less planning and stress around transportation and activity needs.
As far as amenities, some dude ranches keep it simple, with standard bunkhouses or tents. Others may offer high-end luxury cabins, providing more of a resort atmosphere. Depending on the type of dude ranch a reunion selects, the cost will fluctuate, but there is usually something for every price range.
Vanessa Day is a freelance writer based in Denver, Colorado. She has been covering the travel and hospitality industry for over 10 years.