Whether domestic or international, we've got you covered
In a recent panel discussion, Destination Reunions got together with globally renowned vacation providers Intrepid Travel, Visit Orlando and Visit Lauderdale. Some of the key takeaways were upcoming launches of new attractions, holiday festivities and the expansion of properties. With a variety of programs and activities that offer each member of the family that "me" time and "we" time, together they are welcoming families back with open arms.
Tour operator Intrepid Travel specializes in providing an authentic experience in which travelers are immersed in the local culture through locally guided tours, traveling between cities on public transportation, and group dinners with traditional cuisine.
Additionally, the provider offers customized itineraries for groups who want the experiences catered to them. Travelers are also given the opportunity to branch off for a few hours daily. With their free time, individuals can participate in bucket-list activities like ziplining in Costa Rica or hiking an Inca trail in Machu Picchu. Thus, giving them that "me" time and "we" time.
Apart from Intrepid Travel, the Visit Orlando tourism board has hundreds of attractions to offer for group family travel based upon each individual's personal interests. For adults who want "me" time, Orlando has dozens of spas and golf courses. On the other hand, theme parks and other attractions are perfect for that family "we" time.
Tom Valley, Visit Orlando's travel industry sales director, North America, said several of his employees got the chance to tour Orlando and do all of the different activities that the destination has to offer.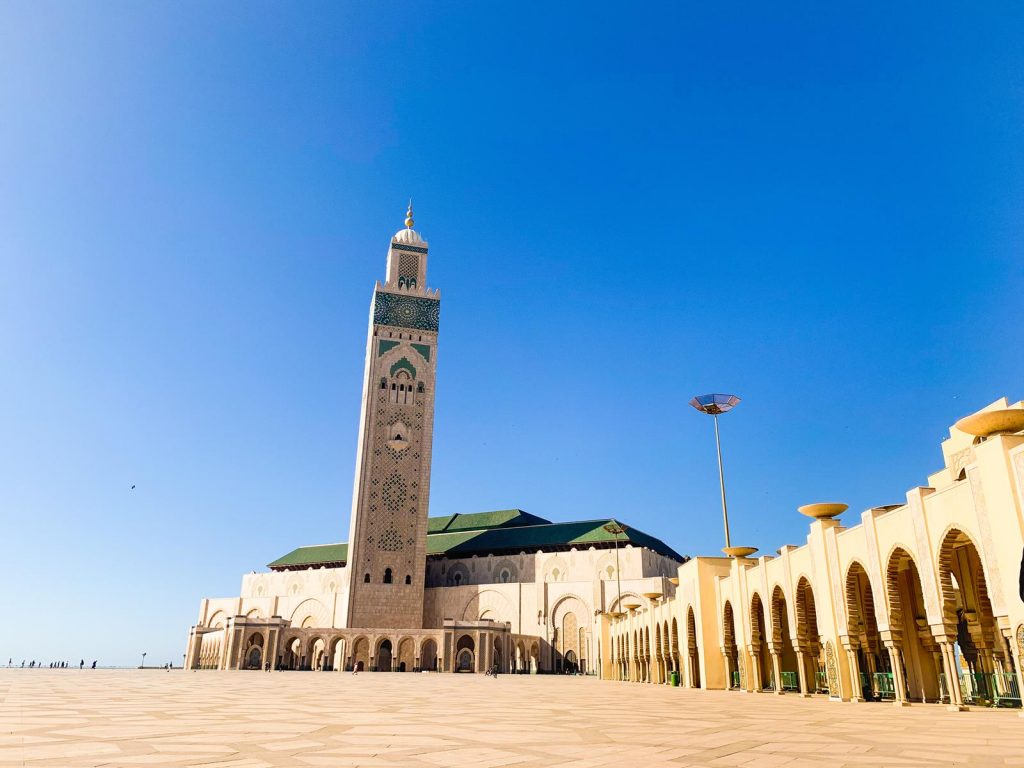 "We added up all of the time it would take to do something different every day," he said, "and it would take you 121 days to do something new and different every single day in Orlando." Furthermore, new rollercoasters have launched at Islands of Adventure including the newest release the VelociCoaster, inspired after Jurassic Park. This ride is currently the most popular in the industry right now and has won tons of awards. Another exciting launch is Galaxy's Edge land, a futuristic wonderland based on Star Wars for fanatics. It's located in Disney's Hollywood Studio's and is perfect for families. In the near future, there will be loads of new rides and attractions that will be launching in Orlando for 2022.
Besides Visit Orlando, Visit Lauderdale represents one of Florida's most well-known destinations, Fort Lauderdale where the location is what sets them apart. Fort Lauderdale is a coastal city popular for group vacations and spontaneous day trips. This destination provides close proximity to nearby coastal cities including Miami, West Palm Beach and Boca Raton. Fort Lauderdale is perfect for families looking to venture around different parts of the coast for day trips and new experiences.
With unique activities offered such as watching turtle hatchlings, paddle boarding and water skiing, there are various options for the whole family to enjoy that "me" time and "we" time. Caitlan Etchevers, Visit Lauderdale's senior business development manager, said travelers will find that tropical oasis, a tropical vacation that so many are craving right now. "There's a lot of outdoor water-culture experiences that are easily accessible in Fort Lauderdale and that is what you're going to find here."
As we roll into November and the holiday season begins, these providers are gearing up to offer special festivities for travelers. Intrepid Travel is launching family tours that specifically align with student winter breaks. The tour operator is focusing on creating closer-to-home itineraries for groups and families who want to travel domestically.
Given the uncertainty of the COVID-19 pandemic, many travelers feel safer venturing out within the U.S. There will be a focus on immersive nature experiences such as ziplining and trekking. Furthermore, tours won't be heavily focused on typical sightseeing but rather balanced with engaging activities.
There are multiple domestic tours offered including Intrepid Travel's "Alaska Winter Adventure" tour. This itinerary offers a visit to the Running Reindeer Ranch, where travelers can interact with reindeers and have a once-in-a-lifetime experience together as a family.
For those looking to go international, some of Intrepid Travel's most popular and exotic destinations include Morocco, the Galapagos, and Egypt. These places are perfect for those looking to escape the winter blues with some sunshine and warm weather.
In Orlando, theme parks like Disney's Magic Kingdom will be decked out with Christmas lights and holiday decor. For families visiting the holidays, "The Nutcracker" will be performed by the Orlando Ballet. Kids and parents will be able to see dozens of Christmas parades and have cuisine based around holiday favorites. It's definitely a magical time to be in Orlando, where the festivities are endless.
Visit Lauderdale will also be preparing for the holidays with the Winter Festival parade. The 50th anniversary of the world's best floating boat parade will be held in early December every other Saturday. Stretching roughly 12 miles long, this parade gives visitors a magical experience during the holidays. Lots of Christmas lights and musical classics will also be showcased during the season.
For accommodations, Intrepid Travel focuses on partnering with local establishments to give their travelers an authentic experience in the country of travel while supporting the local economy. For example, if you've booked one of their Morocco tours, don't expect to stay at a Hilton or Marriot. Instead, you'll likely be staying at a traditional Moroccan riad or small locally based hotel. The operator prides itself in this focus on sustainable travel and giving back.
The Orlando market is expanding and recently added more than 5,000 new hotel rooms. Several other hotels are under construction including up and coming boutique hotels.
Visit Lauderdale reports the most-requested property for guests is Margaritaville Hollywood Beach Resort. This location is the flagship and has been hosting guests for five years. Etchevers said, "It's the quintessential beachfront family resort." Margaritaville offers three pools, a kid's club and a teen club. For those who enjoy outdoor water sports, you can rent jet skis, go paddle boarding and snorkel.
As we round up this discussion with these providers, the travel industry is steadily getting back on track and recovering swiftly from the COVID-19 pandemic. Travelers are feeling confident about traveling domestically and internationally again while taking the necessary precautions needed to stay safe and healthy.
---
by Sonia Anand