Though nostalgic, long gone are the days of corresponding strictly via letter-writing, telephoning and even emailing to get groups together. Reunion planners are now turning to social media to communicate with guests, conduct research about possible venues, make crucial decisions and relive cherished moments. What you might find is that most social media tools have a specific purpose. Twitter is used to engage in conversations and debates with short, witty commentary on trending topics. Others turn to Instagram to share exciting experiences, whether they're touring the world in peaceful solitude or meeting up with long-lost friends. Snapchat, perhaps the newest application on the market, enables people to send photos and short videos to their friends.
Facebook is a nice crossover of all of these apps and offers a few more helpful tools to foster engagement. Though it may seem daunting, it'll be a relief to get everyone together – virtually, that is – until you can all meet in person.
Marketing and Events Manager Victoria Yuracheck finds that creating a Facebook event page reaches many people and keeps everyone excited and informed. "When planning a reunion on Facebook, I would absolutely recommend creating a Facebook Event page and inviting people via your friend's list. Have the settings allowed to have others invite people to the event to reach even more people."
Here are some ways to organize your next reunion using Facebook.
Finding People
Before logging into Facebook to form your reunion event page, it is most helpful to make a list of all the possible attendees. In doing so, you'll also need to have a rough idea of where you'd like to go and where the group is going to stay.
After making your list, you'll need to search these people's names on Facebook. This step can be a little tricky because there might be someone else with the same name. Be sure to enter names correctly in the Search bubble and carefully look at the photos and locations of each person to verify whether this is the person you want to add to your Friends list. Chances are you might already be friends with this person or share mutual friends. Click on each individual profile and then on the icon with a person and a small plus sign to add friends.
If you do not know the person well, then is appropriate to call or email them requesting to become friends online and briefly describe the nature of the trip you are planning. Doing so increases the chances that they will feel comfortable enough to make you a part of their friends list.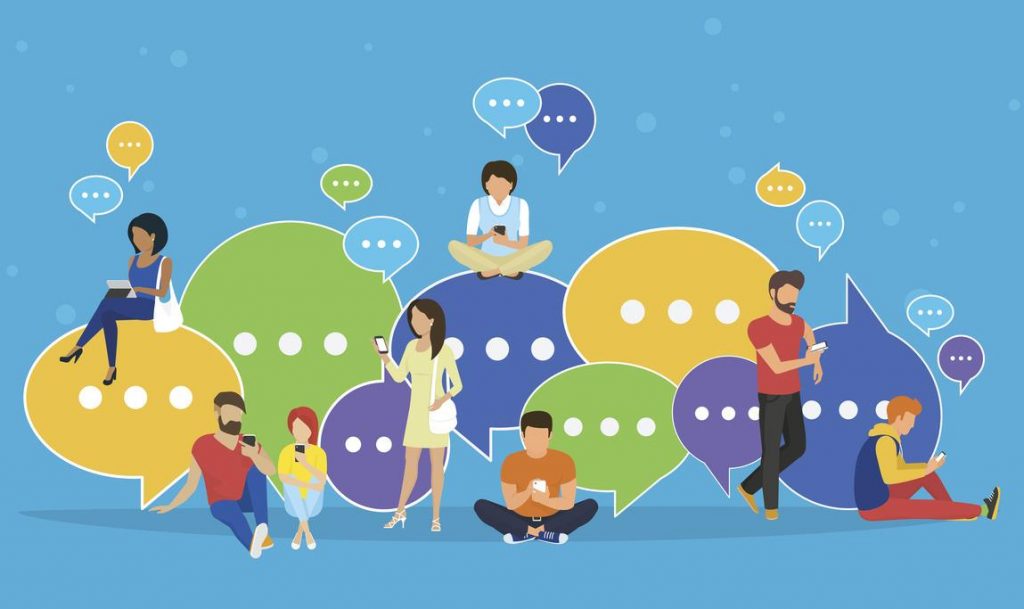 Forming Groups
You can start to create a more conclusive, private event page after adding at least half of the people on your list as friends. But before sending out group invites, think about the group's title and cover photo. You want them to be fun and inviting! You might choose a cover photos like these:
A group photo from the last time you all met up
Old high school yearbook photos
A school logo if it is a class reunion
A sports or work logo
A religious symbol or Bible verse if you're planning a church reunion
Festive holiday cheer if you're traveling during a specific time of the year
Every detail should give a little hint about what kind of reunion your group can expect.
The title of the event page should be as informative as possible. You can always change it later to something more fun. For now, everyone needs to realize who is reaching out and for what purpose so that they do not ignore your invite. Go with titles like "Smith Family Reunion 2017" or "Hoosier Bulldogs Class of 1978" to clarify what exactly the event is. Unless your group is super small, avoid vague titles like "Girls Night Out" or "Fun Times." These group titles could theoretically apply to anyone, so they are less likely to receive attention.
Next, you should draft an event brief in the description box about the reunion. Show off your knack for wordplay and give details about the time, place and possible activities to partake in.
Last, of course, you'll want to invite the people you just added as friends to join your group. You can add members without being Facebook friends, but requesting to add them to your Friends list prior to sending out group invites saves time if you need to personally get in touch later on.
Getting the Word Out
After your guests accept invitations to attend the event, you can figure out who is left. If you are unable to contact them directly, post their names in a message and ask if there is anyone who can stay in touch with them throughout the planning process.
Victoria reminds planners to be mindful of guests who do not have Facebook accounts. "Believe it or not, not all previous classmates have a Facebook. When this is the case, I would be sure to make mention of those not among the social media world to be invited as well. I would assume they'd have some friends still on Facebook to inform them."
Planners should make everyone feel included regardless of their decision to use social media. Guests should respond on the event page if they are able to contact the rest anyone else.
It is important to keep the group as informed and as excited as possible. Planning any kind of reunion takes a lot of time and effort. Enthusiasm may wane in the process if you are not actively notifying everyone with all the necessary details.
That being said, do not overshare. People have a choice to respond to the notifications they get on their desktops and mobile devices. If you're incessantly posting reminiscent photos of the group every five minutes, then members could become annoyed and simply mute their notifications. Muting notifications means that they are still receiving the updates but are refusing to read them.
Try to post new details about the trip at least once a week to keep everyone updated. Guests are more likely to identify your routine and be on the lookout for more information.
If you still need to get the word out, there are more ways to share event details. Victoria offers suggestions including researching town happenings and school social media accounts to find more members. "There also a lot of local groups like "Things Happening in *enter town name*." Be sure to share your event on this group and other local area's groups as well to get the word out. For class reunions, there is probably a Facebook page for the school. I'd recommend sharing the event to this page as well."
Conducting Research
Planning a group reunion should be an interactive experience. With only one or a few planners spearheading the event, it is difficult to organize the logistics of the trip and think of fun ways to entertain guests. As the planner, you are more than welcome to invite your guests to help you research. Thankfully, much of this research can also be conducted on Facebook.
Anyone can build a Facebook account. Small businesses and premier organizations even have pages too, in order to engage with consumers and gather client feedback on their experiences. Guests can use all of this info to their advantage when planning a reunion. Here are some pages you can visit and things you should look for:
Possible destinations
Hotels/lodging options
Recreational forests and waterparks
Restaurants
Malls, local shops
Services offered at each venue
Hours of service
Overall ratings
Feedback on services
Communicating Ideas
It is most advantageous for guests to effectively communicate their ideas on the group page. Planners can probably expect to receive lots of ideas, all of which can be helpful and inadvertently overwhelming. To mediate any confusion and to ensure that everyone's voices are heard, planners might add another administrator to the group's page. Like the planner, the admin acts as a point of contact for any Facebook inquiries and has permission to post and delete information.
Polling Data
Bear in mind that guests also have the right to vote on all possible destinations, lodging and attractions. Planners should set a deadline for pitching ideas. They should also have a place where guests can send them ideas. Guests can tag the planners in their posts if they really need the planner's insight. If guests choose to submit ideas anonymously, then they can privately message the planner or the admin or email them. Planners can also formulate Google submission forms, where guests can also anonymously send in ideas.
You should create polls using the data you've gathered. Given all of the details, it might be difficult to build a poll on Facebook, though the option to do so is certainly welcome at the top of the page. This feature might be used for more laid back events, like impromptu group dinners and shopping trips.
Planners can, however, share Google polls on Facebook for everyone to access. When you create the polls, be sure to select the option that gives everyone permission to access it. Guests should cast their votes by a given deadline so everyone can move forward with event details.
Once you gather the results, share the final decision with your guests on the group page. Then, let them know how you will proceed and when they can expect to hear more information.
Photo Sharing
The guest experience should still be interactive online even when you're on your trip. Create a photo album and upload any photos you capture of everyone along the way. Tag your guests in any photos where they are featured, and encourage them to do the same for everyone else.  Everyone will appreciate the option to share some Instagram-worthy photos on their own profiles or print photos and store them in personalized albums.
Facebook Live
When you're on the trip, Facebook additionally allows you and your guests to record joyous moments in real time. Facebook Live is an application you can use to record and save videos. This tool is relatively new and popular for generating audiences quickly.
Before you start filming, ask everyone in the group if they are comfortable going live. You can always test the features by selecting "Only Me," which means that you will be the only one recording and watching the video. With Facebook, you and your guests can tag each other, customize the lens with a variety of filters and share with friends.