Food and flavors add to the fun on every family reunion so get set for some culinary entertainment on your next get-together
Family reunions are a time to gather with loved ones, share memories, and make new ones. Food is often at the center of these events, bringing people together and creating a sense of community. Here are some food-focused ideas and activities for your next family reunion that are sure to be a hit with everyone.
Family Reunion Potluck Meal
A classic reunion staple, a potluck meal is an easy way to bring everyone together over a meal. Encourage each family member to bring their favorite dish to share with everyone. This not only saves time and effort for the host, but it also allows for a diverse spread of foods for everyone to enjoy. Set up a table with all the dishes and let everyone dig in and enjoy the feast.
Outdoor Family Barbecue
An outdoor barbecue is a great option for a summer reunion. Fire up the grill and get cooking! You can have a variety of meats and vegetables ready to be grilled or even have a DIY station where guests can build their own burgers or sandwiches. This activity is perfect for those who enjoy cooking and being outdoors, and it creates a fun and relaxed atmosphere for everyone.
Fun Family Baking Contest
If your family loves to bake, consider hosting a baking contest. Choose a few categories, such as cakes, cookies, or pies, and have each participant bring their best baked goods to be judged. You can even include a "people's choice" category where everyone can vote for their favorite dish. This is a great way to bring out everyone's competitive side and enjoy some delicious treats at the same time.
Experience a Culinary Tour
For a more structured activity, consider taking a culinary tour. This could be a foodie tour of your hometown, a winery tour, or a cooking class where everyone can learn a new skill together. This is a great way to explore the local cuisine and create new memories as a group.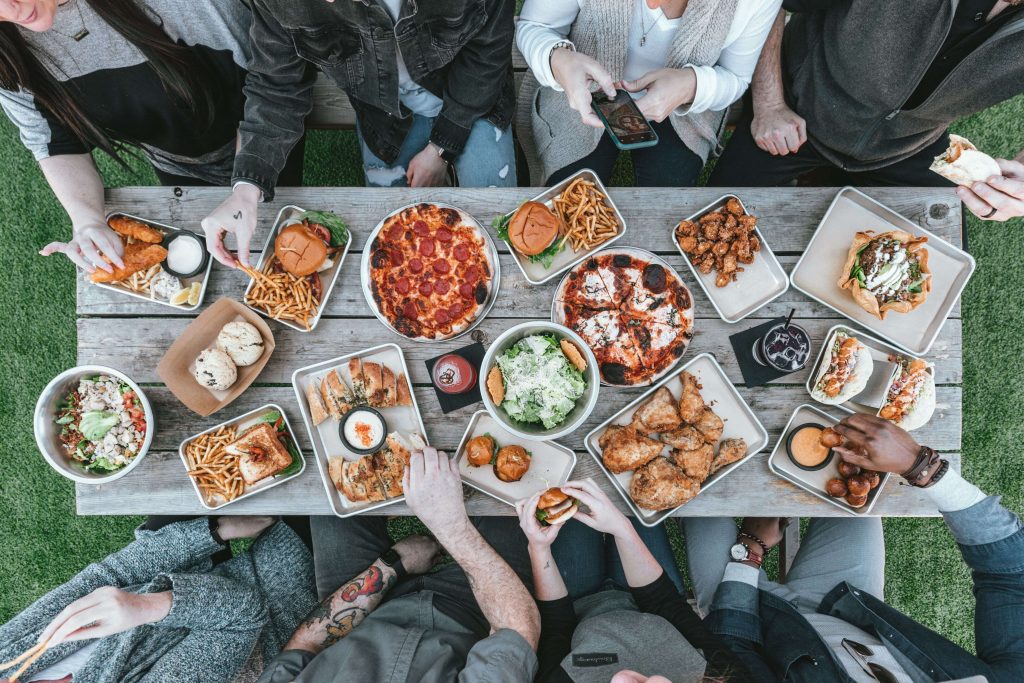 Dine Around (Day or Night!) For Your Reunion
Dine around is a fun way to try new foods and explore the local restaurant scene. Choose a few restaurants and have each family member or group of family members dine at a different restaurant. Then, everyone can reconvene and share stories about their dining experiences. This is a great way to sample the local cuisine and bond over food.
Reunion Food and Drink Pairing
For a more sophisticated activity, consider hosting a food and drink pairing night. Choose a few different types of wine, beer, or spirits, and pair them with different foods. You can also have a sommelier or a wine expert come in to guide the pairing and provide insights into the flavors and aromas. This is a great way to learn about different foods and drinks and enjoy them together as a family.
No matter what activities you choose, the most important thing is to have fun and enjoy each other's company. Food is a universal language, and by bringing everyone together over a meal or culinary activity, you can create lasting memories that will bring your family closer together. So, get ready to break bread, sample some tasty treats, and make some new memories at your next family reunion!
For more ideas on how to make your family reunion fun, check out this free Fun and Games guide and Subscribe to Destination Reunions for FREE to get even more family reunion and vacation ideas