Every family has a story – this legend is emblazoned on wall art, cushion covers and innumerable web pages, but it happens to be true. In fact, every family has a million stories. Why not find out more about yours before your next reunion?
Wait, did you just really read that? As if, in the rush of planning another reunion, you have time to track down your family's past! But hang on – it might not be as difficult as you fear. One neophyte researcher, armed with only a grandmother's maiden name, was able to track their family history back to 1800. And the search took about 10 minutes. As it turns out, finding your family's roots doesn't mean burying your personal life while you spend months researching – or digging yourself into a big hole of debt! Thanks to the internet and to our own curious natures, it's easier than it's ever been before.
"I like to tell people we live in the best of times for family historians," said Curt Witcher, manager of The Genealogy Center in Fort Wayne, Indiana, one of the leading genealogy centers in the United States that offers extreme customer service to aid you in your search. "There is so much information available on the internet, there is anywhere from 20 to 30 billion searchable records online.
"You can also visit a library such as the (Allen County Public Library in Fort Wayne) to further help your search,"
Witcher added. "Our collection of books and microfilm have more than 1.1-million physical items."
With all that in mind, here are our top tips for tracing your family's story. They range from short and sweet to involved and expensive, but the joy of family research is that you can decide how far back you want to go. However, we do have one warning before we get started: uncovering your family story can be addictive! You might find yourself digging deeper than you originally planned.
TIP 1:
Just Ask
This is a no-brainer, but it's surprisingly overlooked – and surprisingly effective. Ask your grandparents, your parents, your cousins. It's entirely possible that someone has already done at least part of your family history. Even if it's not in your family's name (like if your maternal first cousin did it), they'll have traced at least some of your ancestors. This will give you a place to start your own searches.
If you don't have any amateur genealogists in your family, don't despair. Ask anyway, preferably starting with the older generations. Grandmas and great-aunts are treasure troves of names, often being able to recall their own grandparents' full names, places of residence, and maybe even birth or death years. These can help you enormously in your record search later on.
TIP 2:
Go on an Attic Adventure
This tip can and should be done at the same time as Tip 1. If you happen to be visiting the family farmstead, see if you can explore the attics, sheds and basements for scrapbooks, photo albums and family records. Even if your family's original homestead is long gone, ask if your parents or grandparents have preserved any of this memorabilia. You might well find birth and marriage records, with their vital names and dates. Maybe you'll even find a forgotten family tree tucked away in the pages of a massive old Bible (it's happened more than you'd think).
If you just find old photos, you're still in luck. Look at the backs or on the mounting – you might find names and dates. Ask older family members if they recognize anyone and note the names. At the very least, look at the photos themselves: you might find some good stories there, without having to dig further! Or play detective by examining cars, buildings, and other background information to determine when and where the photo was taken.
TIP 3:
Hit Up the Internet
Armed with just a few names and dates, you're now ready to try your hand at online genealogy. But be warned that it's not exactly easy to navigate. There area plethora of free and paid sites that let you dig into your family's past using their databases. Here are a few top picks:
USA.gov's Genealogy and Family History section has advice about where and how to search federal and state records.
Archives.gov contains free tools for amateur genealogists, including census, military, immigration, naturalization and land records.
FamilySearch.org, a service of the Church of Jesus Christ of Latter-Day Saints, offers a free account that allows you to search their massive database of genealogical information.
WikiTree, although smaller, is completely free to use.
Your local library can be another place to search for online genealogical help; if they don't have their own site (like Allen County, Indiana), they may be able to help you access HeritageQuest Online for free. The easiest thing is to gather information from living memory, relatives, family record pages, etc., Witcher said.
"People fortunate enough to visit a library such as ours can then talk to a librarian that specializes in family research history. We look at surnames they have, dates they have and we help people use our online databases. We subscribe to all the major ones on behalf of our customers."
Industry leaders like Ancestry.com, Archives.com and MyHeritage.com all have paid subscriptions, but if you don't mind shelling out a modest sum each month, they are quite user-friendly. You may even get most of your research done while you're still in the free trial stage!
TIP 4:
Get DNS Test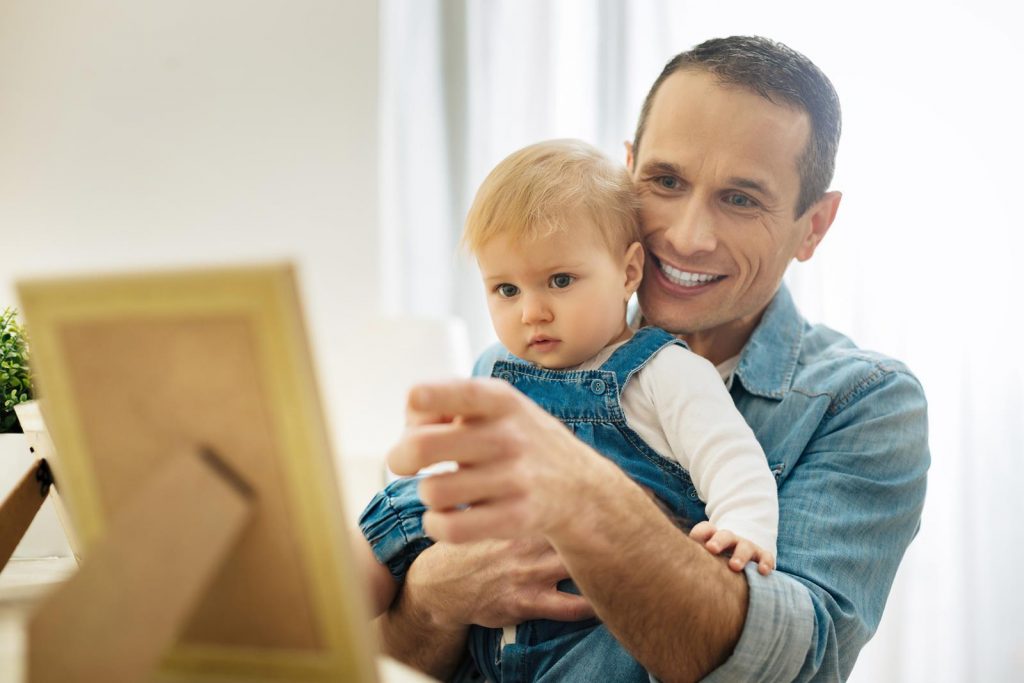 But what if you've tried asking relatives for a genealogical leg up and gotten nowhere?
What if your family's story dead ends after a generation or two? In that case, getting a DNA test might open some doors.
Genealogical DNA tests are now quite affordable. These will tell you the general area(s) where your DNA is most common – for example, in Central Europe, Sub-Saharan Africa, Scandinavia, etc. Some, such as Ancestry, break things down even further, tracing where in the USA you're likely from, based on how common your DNA is in specific regions. Because all these DNA results are stored in a database and cross-referenced, Ancestry can also point you toward distant cousins and other relatives you may not know you have. From there, you can use a paid monthly membership to build your family tree.
What If You Can't Find Your Family Story?
Of course, all of these tips presuppose your family has been in North America or Europe for many generations. What if your family is a more recent arrival, or it hails from a country where birth and death records were destroyed or haphazardly kept? In that case, you might not be able to trace your family story back more than a few generations. But you know what? A few generations are all you need to begin your own records. Start collecting stories now, and you'll be building a narrative for coming generations.
If you really want to find your family's history, it might be worth the expense of a professional genealogist. Make sure you find one that produces the results you expect and consider looking for a certification or accreditation. If your family has a strong heritage in a particular culture, you may want to ensure your genealogist either has contacts in that community or can speak/read the language.
Remember that genealogy is not a quick trip down memory lane, it's a fascinating undertaking and one that can last for an entire lifetime. Finding your family's story is a long journey, but it's one worth taking.