With more than 15,000 RV resorts operating throughout the U.S., consider these dynamic campgrounds for kids and families on your next group getaway
By Heather Dale
The U.S. provides a myriad of family campgrounds from coast to coast that are undoubtedly kid approved. Natural amenities like national parks and geographical wonders make RV camp resorts culturally satisfying, memorable, and unique family getaways. 
Check out these campgrounds for kids around the U.S. before planning your next group trip. Don't forget to download our current issue of Destination Reunions for more reunion holiday ideas. 
Southeast RV Park Designed for Kids
A Magical Disney Campground in Florida
Florida's diverse landscape provides plenty of outdoor recreation and vacation ideas, from pristine white sand beaches and emerald Gulf waters to the happiest place on earth. Disney creates magic outdoors at their woodsy Campsites at Disney's Fort Wilderness Resort & Campground in Lake Buena Vista, Florida. Located just outside of bustling Orlando awaits the ultimate camp resort for kids. This pet-friendly 750-acre campground for kids evokes backcountry charm surrounded by nature and the magic of Disney. Park your RV under towering cypress and pine trees and watch a real-life Disney movie play out as deer, rabbits and armadillos wander by your roomy 18×60-foot concrete pad. Amenities include full hook-up sites, a pool and waterslide, horseback riding, archery and golf carts, kayaks, canoes and bikes for rent, and more.
Midwest Yogi Bear's Jellystone Camp Resorts
Not Your Average Wisconsin Campground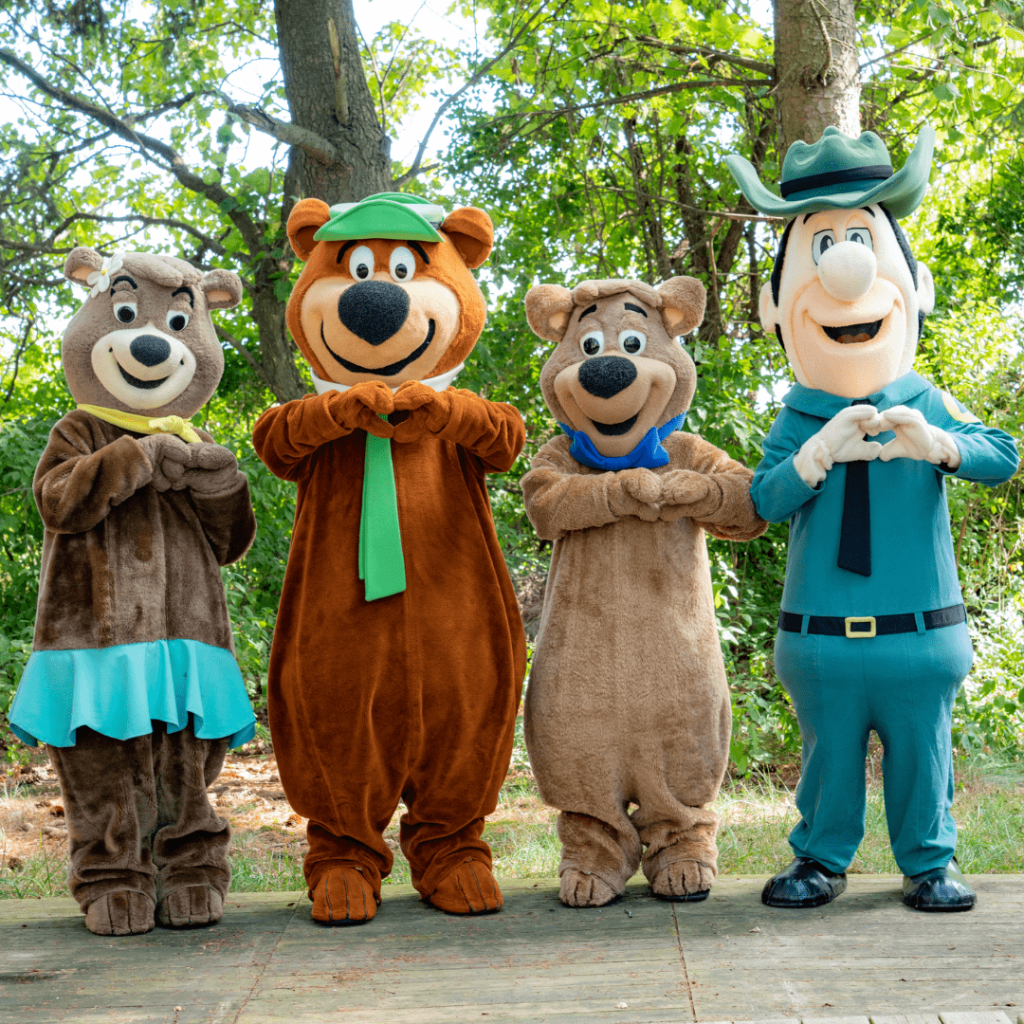 Caledonia, Wisconsin, is home to Yogi Bear's Jellystone Park Camp-Resort, where activities and events will undoubtedly keep the kiddos entertained. This family-friendly camp resort offers unique Themed Weeks full of character events and fun activities. Keep the little ones engaged at a campground for kids that offers numerous one-of-a-kind amenities you can only find at Yogi Bear's Jellystone Park. Enjoy 18-hole mini golf, a giant inflatable water park and obstacle course, an RC racetrack, laser tag and arcade games, wet and dry playgrounds, and much more. Amenities include full hook-up sites, free WiFi, clean laundry facilities, and an on-site eatery, ice cream shop, and espresso bar with two pavilions to enjoy group gatherings. For the latest rates, click here.
A Mammoth Camp Resort in Kentucky
Yogi Bear's Jellystone Park at Mammoth Cave, located in Cave City, Kentucky, is a must-visit for groups who love to explore. Bring your troop for an unforgettable adventure of cave exploration. Race around with family on the Jellystone Pedal Car Track, mine for gemstones with an original sluice box and play a heart-pounding round of Foam Ball friendly fire. Cool off during hot summers at the Splash Pad, large swimming pool, or the Wibit Water Obstacle Course great for friendly competition. Other park attractions include mini-golf, massive jumping pillows, sing-a-long and storytelling hayrides, numerous playgrounds, an arcade, a stocked fishing pond, a rec center, and golf cart rentals. 
Westward Coastal Campground for Families
California Lux Camp Resort for Kids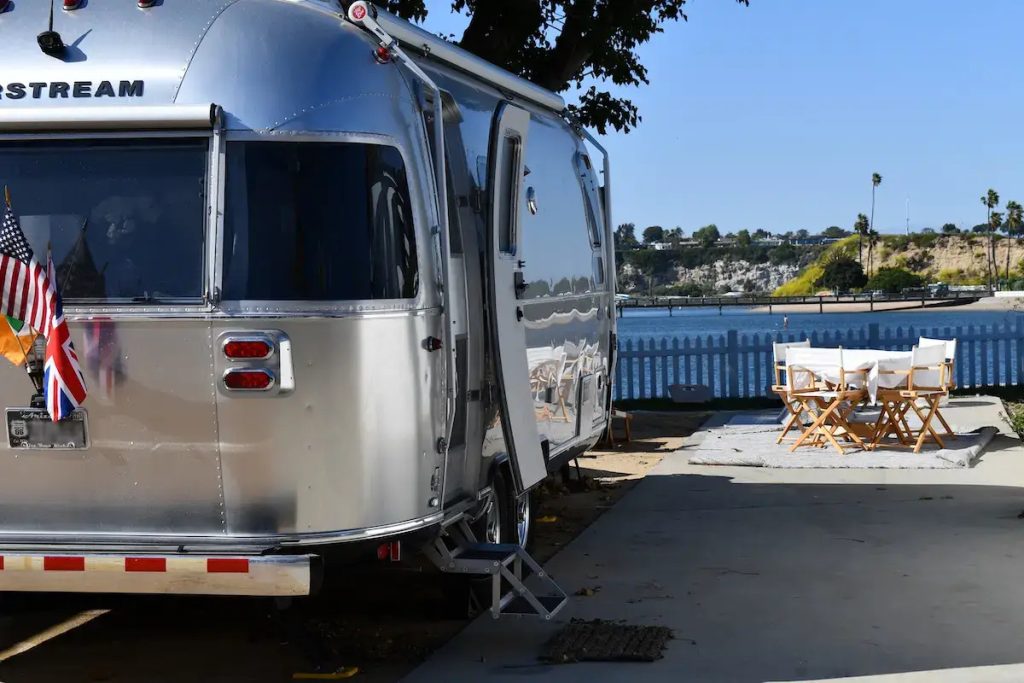 Newport Dunes Waterfront Resort & Marina in Newport Beach, California, combines luxurious amenities with family-friendly activities. They offer laid-back vibes, large RV campsites, and over 20 beach cottages for rent. Get out on the water on an electric Duffy boat or rent a kayak or SUP and explore the bay with family. Take the kids to the inflatable waterpark during hot summers while the adults relax poolside. Pirates Playground, the 10.5-mile Bay Loop Trail around Newport Beach, and the camp resort pool complex will keep your group moving all day long. 
RV Camping in the Northeast
Explore New England Camping in Massachusetts
Normandy Farms Campground is a family camp resort in Foxboro, Massachusetts that has been a long-time fan favorite among the RV camping community. This family-friendly campground offers unique amenities and activities not found at any other resort while providing basics like FHU sites, WiFi, and cable TV.
The kids will be blown away by the one-of-a-kind bike park featuring a jump line, skills area, and a pump track. Across the way is the Foxboro State Park with 23 miles of looping trails for more biking and hiking.
Water play at this camp resort is limitless, with three outdoor pools and an indoor heated swimming pool. Other activities you'll find here include a disc golf course, an RC race track, fishing, soccer, and softball fields, a dog park, and a Creative Arts Center to keep your creative juices flowing.
Consider these family-friendly RV campgrounds for kids on your next group getaway. Stretch your legs and enjoy the outdoors with more great trip ideas in our custom Leisure Group Travel publications.