Families Reunite For Celebration Vacations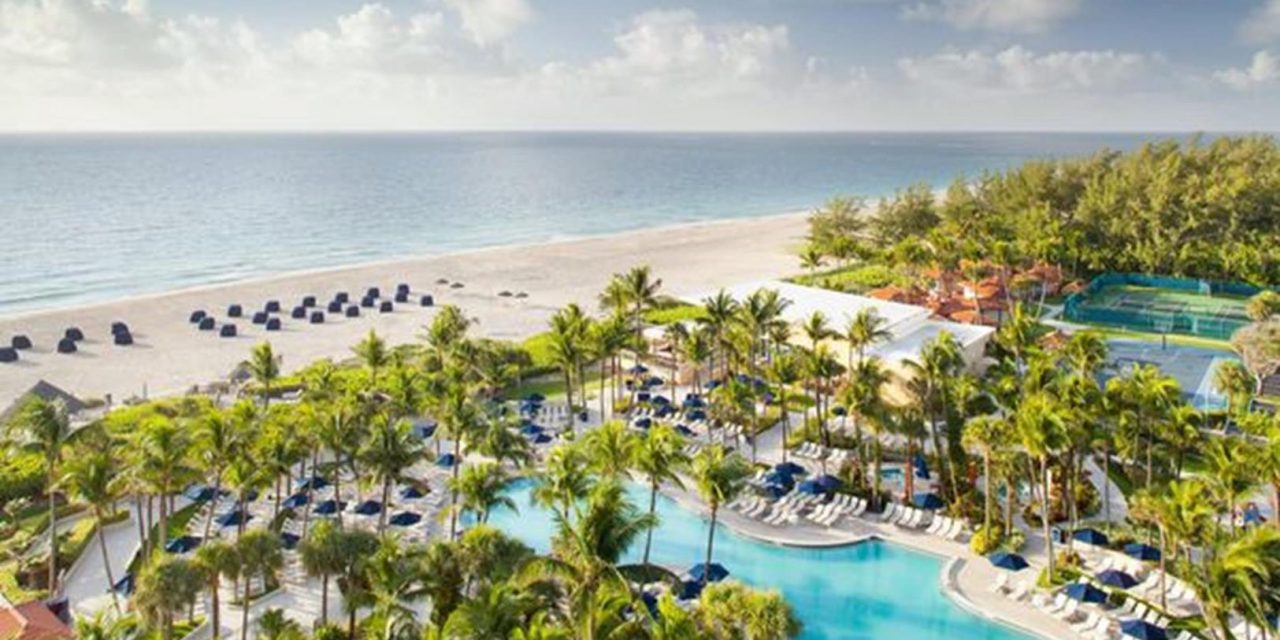 Travel is increasingly viewed as the best way for family members to celebrate major life events, bond and create shared memories. Families are also living farther apart than at any other time in history, so a celebration vacation can often be the easiest option for multigenerational families to gather in one place.
Companies such as Uniworld Boutique River Cruise Collection are experiencing significant growth in their family-friendly vacation offerings due in part to this trend.
"Our multi-generational itineraries have proven to be extremely successful," says Uniworld President Guy Young. "We doubled these offerings in 2016 and frequently book families celebrating special events and reunions as well as those wishing to simply share their love of travel with the younger generation." It's not just parents and grandparents who are traveling with children these days. Large groups of family members and friends including aunts, uncles and cousins are celebrating milestone events together. Planning typically takes place far in advance to coordinate schedules, often one of the most difficult aspects of these kinds of trips.
Fun for Everyone
Choosing venues that provide flexibility and a wide variety of activities to please all family members is critical to celebration vacation success. Tour operators, ranch owners and cruise executives mentioned this as key, since vivid memories are made through shared experiences.
"When I talk with decision makers planning family celebration vacations, they're always mindful of trying to keep every member of the family very happy," says Tyler Beckley, owner of Three Bars Ranch in British Columbia, Canada. "By doing things that are new or different, you create an experience for people with memories that last a lifetime." Beckley also cites the importance of keeping grandparents happy and involved in multi-generational celebration vacations – a feeling echoed by Erik Elvejord of Holland America Line. "While families want to make sure that the kids involved are happy," he says, "they often plan multi-generational celebration vacations to make sure that the matriarchs and patriarchs are having an incredible time."
Certain destinations also meet these criteria particularly well. Dan Austin, president of Austin Adventures, says Yellowstone National Park has been its most popular destination for these types of family trips for years because it offers something for every age group and ability level.
"Yellowstone has sensory overload," adds Austin. "Grandparents may have experienced it themselves as kids and now want to share it with all their family members."
Kurt Kutay, president of Wildland Adventures, finds Costa Rica is a favorite for family celebration vacations because "it's easy, safe and family-friendly for all generations to enjoy wildlife and outdoor activities, plus there are lovely accommodations." According to travel planners, Maui, Cancun and Orlando are other destinations with a broad range of family activities. Drive-to beach destinations and national park areas are popular as well.
Value-Added Packages and Services Many firms in the travel industry are catering to the family celebration vacation market with packages, services, and opportunities for personalization.
Disney spotted this trend early on and added a wide variety of customized services for family celebration vacations at Disney destinations. These include personalized pre-arrival and event planning with the help of a Disney Group Getaways specialist as well as opportunities for special private events, festive in-room celebrations and behind-the-scenes tours. In addition, Disney has created a multigenerational/grandparents homepage on their website designed to help grandparents plan family vacations and celebration events.
MSC Cruises offers group packages for celebrating families that include special pricing and exclusive benefits, while Carnival Cruise Lines provides a Group Fun Points program with flexible amenities for celebrating family groups.
"Many family groups plan a group shore excursion with our Group Event Planning department," says Mike Julius of Carnival Cruise Lines. Special group photo appointments, complimentary celebratory lunch events, free meeting space and private receptions are also available through the cruise lines.
Popular resorts such as Sandals Resorts, Beaches Resorts and Mexico's Velas Resorts offer attractive family celebration and reunion packages with added value for guests. Many properties also have staff on hand to help create unique celebrations, eliminating many of the planning worries associated with family celebrations. At Grand Velas Riviera Nayarit, for example, family reunion packages include the services of a reunion coordinator, special rates for grandparents and kids, and VIP airport transportation. Family-friendly tour operators such as Austin Adventures and Wildland Adventures cater to family celebrations with custom-planned events and experiences, including opportunities to create a community legacy to commemorate their trip.
Leaving a legacy can be a powerful celebratory event for families. The Caribbean's Nisbet Plantation Beach Club will plant a coconut palm at the resort in honor of the family's celebration. Family members can plan future trips to see how big their tree has grown over time. Families staying at Colorado's Lost Valley Ranch create their own brand and have it seared into the dining room's wood paneling. Check marks show how often they've returned.
Family Room
Families often like to spread out on their celebration vacations, seeking out villa-style accommodations and venues available for large group rentals. The beachfront Grand Residences Riviera Cancun, for example, is well-suited for family celebration vacations. The resort offers one-, two- and three-bedroom suites and its events staff arranges unique touches and events for reunions, milestone birthdays and anniversaries. Walt Disney World and resorts such Hawks Cay Resort in the Florida Keys and Maui's Destination Residences Hawaii also cater to celebrating families with a wide variety of villa accommodations, enabling the entire family to be housed together. Concierge teams take care of special requests.
Large individual vacation homes are also popular choices for family celebration vacations. The Clear Creek Group, a provider of distinctive vacation homes in Jackson, Wyoming, has seen strong demand from family groups celebrating birthdays, anniversaries and other milestone events. The company's concierge services can provide complete personalized assistance for guests, ranging from making restaurant reservations and stocking the villas with food to creating detailed itineraries for the entire trip.
Full-venue charters can also be popular for large family reunions and multigenerational celebrations. Un-Cruise Adventures operates a fleet of small ships, including two vessels accommodating less than 40 persons that are often chartered by family groups. These full-ship charters offer both exclusivity and the customization of itineraries, menus, activities and events.
"We meet with the charterer months in advance to discuss the group's goals, celebrations, and desires," says John Kreilkamp, Un-Cruise Adventures' director of groups and charters.
Three Bars Ranch also can be rented out for private family celebrations and tailors the entire experience to their guests. "Time together is what builds families," says Tyler Beckley, "and at Three Bars everyone gets a vacation."
Acknowledging family milestones through shared travel experiences is important. These kinds of celebratory vacations create vivid memories that will last a lifetime. After all, says Uniworld's Guy Young, experiencing the joy and cultural enlightenment of travel with children and grandchildren can be one of the most treasured gifts of all.
By Nancy Schretter