Families can design their own family reunion shirt with custom options to help them bond and remember their special event for years.
Reunions are a wonderful time for families to come together and reconnect. If you're looking for a great way to make your family reunion more memorable, family reunion shirts are key. It's easy to create family reunion shirts online or through a local vendor. You'll be sure to make family reunion memories worth celebrating in these shirts and the photos will be amazing.
For many families, it can be rare to get all of their family members together in one place. In today's world, this might only happen once or twice a year. Reunion shirts are a good way for families to commemorate occasions when they're fortunate enough to gather together.
Customized family reunion t-shirts combine two aspects that create memories – creating designs before reunions and wearing the shirts together at the event. After the reunion, families can re-wear the shirt as a reminder of their reunion and the moments that made the event so special.
Family reunion t-shirts are a practical souvenir that family members can wear during and after the event. These shirts also make it easy to tell which family members are part of your crowd no matter where your reunion is held. If there is a family reunion theme, then these shirts play an important role in embodying it. Reunions can provide opportunities for family members to reconnect by collaborating on to design their own custom shirt with one another.
Creating a family reunion t-shirt design is an exciting opportunity for members of the extended family to get creative and work together as they prepare for their reunion event. For those looking for a little inspiration, there are many websites that offer templates or previously generated ideas from which to choose when designing your shirt. You will have complete control over the color, font style and size, text styles like cursive or block lettering, plus graphics ranging from logos to symbols representing common family interests.
The best part about creating these customized family reunion t-shirts is that there isn't just one right design or approach. Families can craft their own unique designs so every family member feels special. Make sure to budget enough time for designing your shirts so that everyone has ample opportunity to brainstorm and contribute ideas.
For family reunion shirts, it's nice to have custom shirts that are as personalized as possible. Choose a design that reinforces your reunion theme or think about what makes your family unique. For custom reunion shirts, families may want to consider adding a family crest to the shirt which includes images representative of their heritage.
A flag is also something that could be considered when coming up with ideas for the shirt design. Family reunion t-shirt ideas may also include an image that is representative of the location of the reunion or words that describe the date and reunion setting.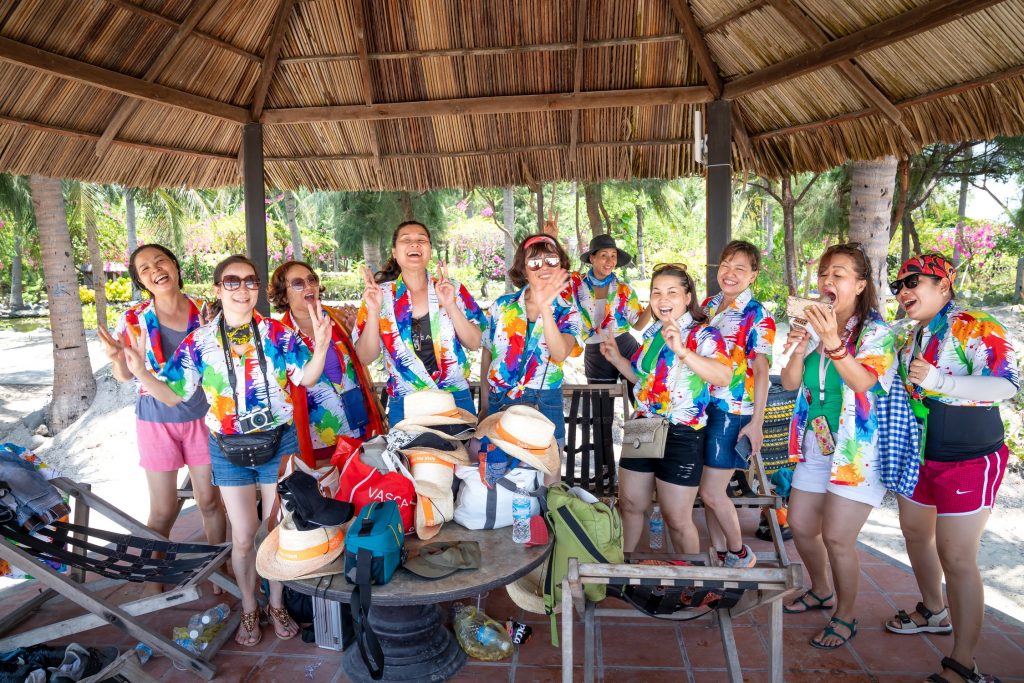 Online ordering for custom t-shirts through websites including CustomInk, CheapesTees.com, Designashirt.com, RushOrderTees, UberPrints and Etsy bring the design studio to your home. Many custom t-shirt websites also base their pricing on the quantity of shirts that are purchased, so buying in bulk to accommodate larger families may provide extra discounts on the family reunion t-shirts.
If the date of the family reunion is quickly approaching, expedited shipping options may be available on custom t-shirt websites to ensure that family members' shirts are ready in time for the gathering.
It's important to find the best vendor for your family reunion shirts. Here are a few questions to ask vendors before deciding which family reunion t-shirt company is best for your needs:
Does this vendor send t-shirt samples or can you receive fabric and color samples in advance? Vendors have different policies, but it's important to find out if you'll have the opportunity to see and feel the material in advance before ordering.
When should families start planning their t-shirt design to ensure that it will be ready for their reunion? Customized orders can take several weeks depending on the amount of customization desired.
Do they offer discounts on larger orders?
Is expediting shipping available? Make sure the vendor will meet all deadlines so your family reunion shirts will arrive in time for the big event. If timely international shipping is needed, make sure the vendor can offer this as well.
What are the costs associated with custom design options? These can include various customized design elements such as multiple colors on one shirt, different fonts or screen printing on both the front and the back of the shirt.
If you're looking for a way to commemorate your reunion, one of the best ways is with custom family reunion shirts. These t-shirts are fun souvenirs that can help unite members before, during and after the event.
Years later, those who attended this special celebration will proudly show off these commemorative tees because they remind them of all of the memories that they made together at their family reunion. Designing a shirt that fits with your family reunion theme is easy, so create something unique and memorable for your next big event.
___________________________________________________________________
By Gina Musso