A Family Vacation in New Mexico Brings Southwest Style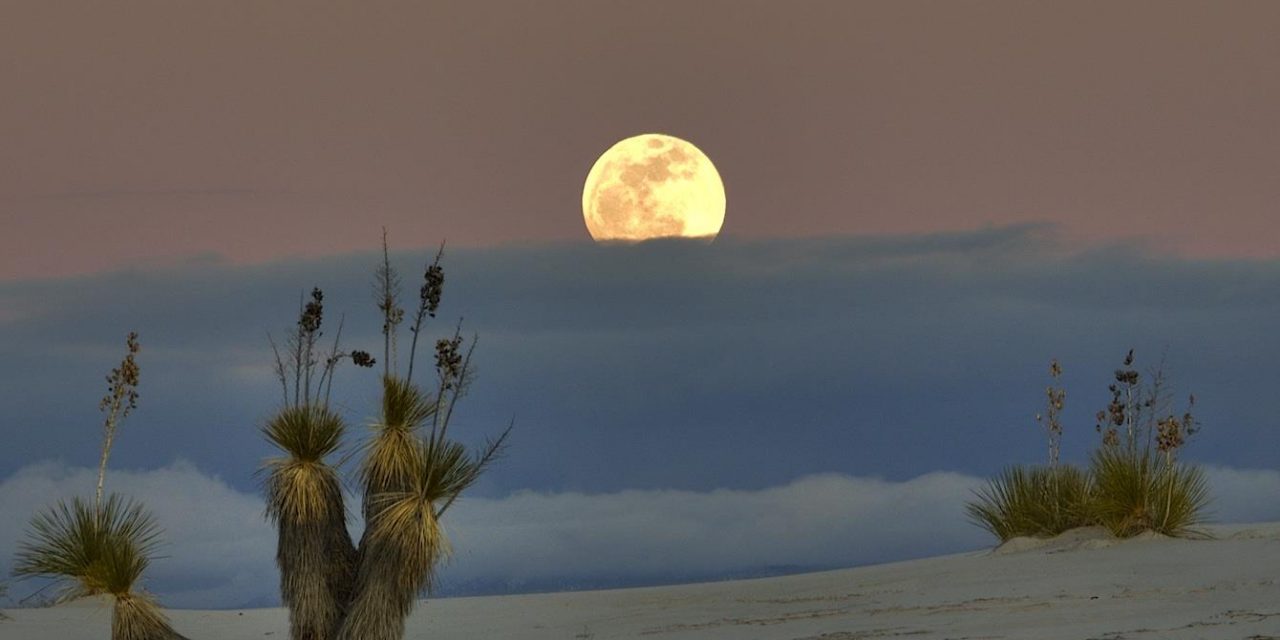 Something you'll notice about cities in New Mexico is that there is an obsession with mentioning how much sunlight they enjoy in a year. One can't be too hard on them, though. If cities in other states had 300+ days of sunshine a year, they would probably boast about it, too. The outdoor activities that all this sunlight makes possible combines with the unique intersection of Anglo, Hispanic and Native American cultures to make these New Mexico family vacation locations unlike any other in the United States.
Bring the Family Together in Albuquerque
Albuquerque has over 300 years of history, so a good place to start might be a walk around Old Town in the heart of the city. See the historic adobe San Felipe de Neri Church before spending some time browsing among the shops selling artisanal crafts and jewelry. When that shopping makes you hungry, stop by one of the traditional restaurants and order some authentic enchiladas with green chile sauce.
The city's most iconic festival is the Albuquerque International Balloon Fiesta, held annually in October and attracting hundreds of balloonists. Ballooning, though, happens all year round. If you or some of your family wants to go up in hot air balloons, Rainbow Ryders will take them up on hour-long flights. They are experienced in handling large groups and offer group discounts.
Albuquerque family vacationers who would prefer to stay earthbound, the Anderson-Abruzzo Albuquerque International Balloon Museum has an excellent collection of vintage balloons and ballooning artifacts. There is also a simulator that lets you try your hand at landing a balloon.
Another great way to get airborne is the Sandia Peak Aerial Tramway, which offers spectacular views along its 2.7-mile trip through the Sandia Mountains and Cibola National Forest. At 10,000 feet up, atop Sandia Peak, enjoy panoramic views of the Rio Grande Valley. The peak also has a restaurant and walking paths. In the summer, you can rent mountain bikes and enjoy the mountain's 24 miles of bike trails.
Explora! is a great option for the whole family. This interactive science museum has over 250 interactive exhibits to play with. It's so much fun for all ages that it hosts adult nights so that older guests can play in the museum themselves without all those kids getting in the way.
Another place to take the whole family is Cliff's Amusement Park. Ride the exciting Cliff Hanger or cool off in water rides like Rock Mountain Rapids. Take the younger thrill seekers to Kiddieland, where they can enjoy tamer rides like the Baja Buggy and Frog Hopper.
Galleries and Ghost Towns in Las Cruces
Las Cruces owes its existence to the region's agriculture. The area has been a leading producer of crops ranging from alfalfa to pecans for hundreds of years. This agricultural heritage is reflected in the New Mexico Farm & Heritage Museum, which encompasses a working cattle ranch. Las Cruces family vacationers can watch a cow get milked or visit the blacksmith's shop for a demonstration of his craft. There are also exhibits about the history and culture of New Mexico.
Agriculture may have endured over the years, but not every economic engine in New Mexico had such longevity. Thanks to a 19th century gold rush, the region around Las Cruces is dotted with numerous ghost towns. Closest is Hillsboro, a former gold mining town that still has a few hundred residents, located about 70 miles outside the city. Chloride is farther away (120 miles) but is even more of a ghost town, having a mere 20 residents living among the well-preserved saloons and stores that were once frequented by thousands of miners.
Nearby Mesilla is not a ghost town, but still offers a fascinating look into the region's past. The town that once saw the trial of notorious outlaw Billy the Kid is known for its adobe architecture and authentic Mexican food. A particular highlight is the adobe Basilica of San Albino.
New Mexico has more to offer than just the past, though. The area is also home to the future, in the form of America's only commercial spaceport, the aptly named Spaceport America. Past and future come together on a tour of spaceport and the region around it. Tours are operated out of Truth or Consequences exclusively by Follow the Sun Tours. Unless you have several million to spend in order to be on one of the first space flights, currently scheduled for 2013, these tours are the only way to see the spaceport.
Carlsbad Natural Wonders
Visitors to Carlsbad will probably see less of the sun than they will in the rest of New Mexico. This is not because the weather is any less nice, but because Carlsbad's most famous attraction is located well under the ground.
Carlsbad Caverns National Park covers some 117 known caves. The best-known are Lechuguilia, America's deepest limestone cavern, and Carlsbad, the namesake of the park and one of the world's largest caves. There is also the impressive Big Room, with its eight-acre area and 255-foot ceiling. Two routes are open to visitors who want to explore on their own and additional routes are open to those on guided tours. Also of note are bats. Every night from May until October, thousands of bats leave their resting places in the caves go out hunting for the night. The park runs programs for visitors who want to see this unique spectacle.
The Guadeloupe Mountains that Carlsbad Caverns are a part of continue across the state border into Guadeloupe Mountains National Park. The park contains Guadeloupe Peak, the highest point in Texas and a strenuous but rewarding hike. There is also El Capitan, a limestone formation that dominates the salt flats around it and served as a reference point for generations of travelers through the area.
About an hour and a half outside of Carlsbad is a town with a name unparalleled in the annals of conspiracy theorists: Roswell. The town that may or may not have been an interstellar crash site in 1947 has fully embraced its out-of-this-world reputation to the point of putting a flying saucer watermark on the official city stationery. Three separate UFO museums have set up shop in Roswell, the best being the International UFO Museum and Research Center, with exhibits devoted to the incident and all things UFO. The town also hosts a popular UFO festival every summer. Skeptics and believers alike should both find Roswell an enjoyable day trip.
Art and Architecture in Santa Fe
Santa Fe recently celebrated the 400th anniversary of its founding. Its cultural melting pot and the beautiful surrounding landscapes have made it a perpetual destination for visitors seeking artistic inspiration, from Georgia O'Keeffe to D.H. Lawrence. That legacy lives on to this day in what Atlantic magazine named as the most artistic city in America. A New Mexico family vacation in Santa Fe can show you what has been inspiring people in the area for those 400 years.
That artistic legacy is on display at the Museum of International Folk Art, home to the world's largest collection of traditional folk art. On display are toys, clothing, scenes in miniature and pieces of art from over 100 countries. Holdings are particularly strong in Hispanic art from colonial times to today. Current exhibitions include exhibits commemorating New Mexico's centennial as a state and a collection of traditional Macedonian wedding dresses.
Another way to soak up the artistic heritage of the city is a visit to the Santa Fe Arts Commission's Community Gallery, which displays the creativity of the residents of Santa Fe. A visit can also be a way to entertain shoppers in your family, as all art on display in the gallery is for sale.
The Palace of the Governors was the seat of government from the Spanish, Pueblo Indians, Mexicans and Americans over its 400 years of existence. In 1909 the seat of government was moved and the building became the state history museum for 100 years. Now it is open to tours and should be visited in conjunction with the New Mexico State History Museum, now adjacent to the palace. The palace is located in the Santa Fe Plaza, the historic heart of the city. The Plaza also features a park and other historic buildings.
The children might enjoy a stop at the Santa Fe Children's Museum, where they can play in the waterworks or climb the rock wall. A unique feature of this museum is the one-acre outdoor garden known as Earthworks, where children can both enjoy the fresh air and learn about environmental sustainability.
The area around Santa Fe is worth exploring as well. The Bradbury Science Museum in Los Alamos is a fascinating place to visit and features interactive exhibits about the contributions of Los Alamos National Laboratory to science. Though Los Alamos' contributions to health and the environment are discussed, the highlight is definitely on the lab's role in the development and maintenance of America's nuclear arsenal. Replicas of the atomic bombs dropped on Japan are among the most interesting holdings.
Much of New Mexico sits on a plateau caused by volcanic eruptions that took place over a million years ago. Erosion of this ancient ash over the millennia created spectacular canyons and mesas at Bandelier National Monument, another attraction located within the Santa Fe area. Your family can go for a hike in the canyons or climb into the cave dwellings of the ancient Anasazi tribe that once made this area their home.