Maybe you were class president in high school or college (or both, you overachiever), or maybe you possess a flair for bringing people together. Whatever the case, you're one of the lucky ones who were tabbed to organize your class reunion.
And while social media has connected the world at an unprecedented level, organizing a class reunion is still a substantial undertaking that requires copious amounts of planning and superb networking skills.
In order to keep you from feeling overwhelmed by the massive project in front of you, here is a guideline on how to properly plan a reunion, ensuring the cool kids won't shun you this time around.
1. Form a Class Reunion Committee
Sure, you can plan a reunion by yourself, and if your class was on the smaller side (like say, 10 people) go for it. But even the most ambitious planners might quickly find themselves beaten down by organizing a sizable event like this. The general rule is a planning committee should have one person for every 25 that are expected to attend.
Traditionally, class officers and homecoming kings and queens are exemplary committee members, but really, anyone who is willing to commit time and energy to the cause should be considered. A diverse committee is recommended to ensure different points of view are provided.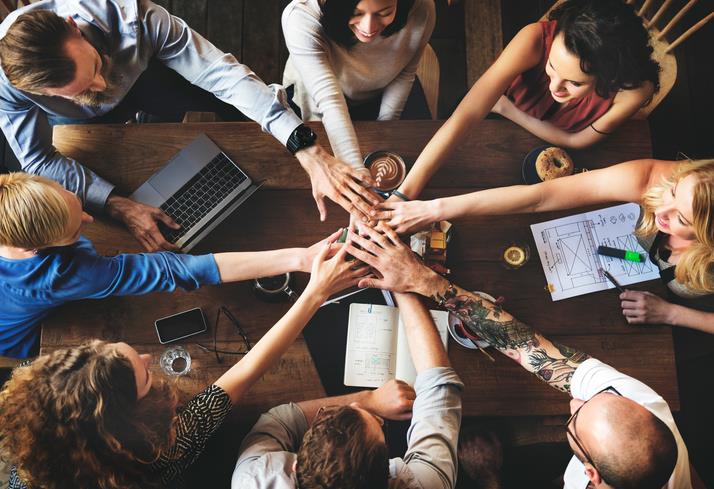 Modern technology makes the recruiting process much simpler than it was in the past, as planners can utilize Facebook groups and email blasts to get the word out. If you can obtain the services of someone from another class who already held a reunion, even better, as they will be able to offer helpful tips.
Ideally, a committee will be formed 12 to 18 months prior to the reunion, ensuring attendees will have enough time to get their vacation time in order and the committee can procure more desirable prices from hotels and vendors.
2. Establish the Committee's Responsibilities
As procrastinators learn on a consistent basis, Newton's first law of motion is on point: An object (or person like yourself) at rest stays at rest and an object (or person) in motion stays in motion. In other words, it's easier to come home from work, eat SpaghettiOs and throw on Seinfeld reruns while languishing on the couch than it is to plan a reunion. Which is why each committee member should have a detailed list of responsibilities along with a deadline to accomplish their goals.
The first time the committee meets, or the first time a detailed email is sent out, the head planner should assign responsibilities to each member, including a list of tasks that includes due dates and checklists. It is recommended these responsibilities and titles are doled out:
A chairperson who leads meetings and sends group messages
A group in charge of finances, ticket sales and donations
A group that gathers contact information, creates a website and promotes the event
A group that researches potential venues and vendors
A group that plans activities and entertainment
3. Create a Class Reunion Budget
This event isn't going to pay for itself and among the more popular ways reunions are funded include ticket sales and alumni donations. Determine the amount needed from alumni (keep the total reasonable, lest you risk alienating many potential attendees) and take into account where the money will be spent. Among the major things you should consider in the budget include:
Cost of renting a venue
Bartending and catering
Tables, chairs, silverware, cups, plates
Entertainment (DJs or bands)
If you have a surplus of funds, you can also set aside capital for decorations, photographers and whatever other miscellaneous elements you think will enhance the reunion.
4. How to Locate Your Classmates
Social media ensures this is no longer the chore it once was, but it still isn't an easy task. Unless you are celebrating the three-month anniversary of your graduating class, there's a good chance many classmates have scattered across the state, country and perhaps, the world. Still, don't let that fact discourage you.
Unearth your old yearbook and contact your school's alumni office for a list of classmates and once those names are secured, visit social media and professional networking sites like Facebook and LinkedIn. Create a group on one or both sites for your graduating class and notify as many as possible that a reunion is in the works.
Once a few people learn of the reunion, the message will spread like wildfire and before long, your pages will be littered with potential reunion attendees. Eventually (preferably two months before the reunion), you will secure a mostly finished list of attendees, although you should leave room for late-committing stragglers.
5. Finalize a Date and Book the Venue
Trying to get any number of people together at the same time and place is a challenge, especially when that group has jobs, families and the responsibilities that accompany adulthood. In order to provide the most democratic outcome, use the social media platforms Facebook and LinkedIn provide to poll your classmates and choose the date that best fits the majority of their schedules. Popular reunion dates often fall near Thanksgiving or Christmas, when classmates are already planning to return home for the holidays.
When choosing a venue, consider booking a locale near your alma mater. This makes commuting easier for those who have stayed in the area and may provide fond memories for those who vacated the premises years ago. If you can hold the reunion at a gym or auditorium on your old high school or college campus, even better.
6. Send the Invitations
When the reunion is finally determined, post a formal invitation on Facebook and LinkedIn, including the date and time of the event, the location, who is invited (include children or plus-ones if that is agreed upon), the event's cost, a dress code (if applicable) and whatever other pertinent information (activities, dinner, logistical information) you think is necessary. Give your classmates an RSVP deadline to ensure a solid head count.
Before you know it, you and your chums will be rehashing old stories and reminiscing about days gone by. And you will have the satisfaction of knowing you brought this plan together.