Nestled among the hills of the Allegheny Plateau lies Hocking Hills, a geographic wonder filled with rivers, caves and culture. This south-central Ohio area is notable for its extreme topography and breathtaking waterfalls, and the area has been attracting visitors for centuries for its spectacular scenery and variety of outdoor activities. Here are six essential Hocking Hills experiences.
Stunning Natural Landmarks
The area's Blackhand Sandstone and glacial plateaus have resulted in a stunning mixture of geologic wonders. Your group can spend days hiking through fields of hemlock and trillium (many of which neighbor picnic and camping areas) and exploring the parks' caves and gorges. Highlights include Ash Cave, a massive horseshoe-shaped structure that stretches 700 feet, and Devil's Bathtub, an eerie pool created from centuries of erosion. The area's most iconic feature is Cedar Falls, ancient sandstone outcropping that was previously used as a grist mill. Your group can approach the falls on the Democracy Steps, a serpentine walkway and stairway designed by Japanese artist Akio Hizume. The stairs are designed for climbers to alternate their lead foot on every step, creating a relaxing rhythm and headspace for visitors to appreciate the beauty of the natural world.
Zip Line Capital of the Midwest
After sampling Hocking Hill's earthbound trails, consider a view from atop the tree line. The area is the Midwest's canopy tour capital, with over 50 zip lines providing a bird's eye view of the landscape. Outfitters like Soaring Cliffs offer discounted rates for parties of eight or more, while all four zip line bases provide quality instructors and equipment. Younger group members will want to try the Dragon Fly, a new adventure designed for children ages five to 12, while more daring adults can soar through the darkness in a moonlight session.
A Rich Wine Culture
Ohio boasts a rich winemaking tradition that reaches back 200 years, when Cincinnati was the largest wine exporter in the nation. The state's robust industry has found a home in Hocking Hills, where the rich soil and varied terrain have proven fertile. Four wineries in the area feature rustic tasting rooms, field tours or behind-the-scenes looks at the fermentation process. Of course, all local wineries feature opportunities to sample the local bottles and pair the selections with small plates. For a taste of authentic Appalachian moonshine, consider the offerings at Hocking Hills Moonshine or Straitsville Special Moonshine Distillery, which serves a 115-year-old recipe.
Art, Music and History Abound
The region's largest cities—Lancaster, Logan and Nelsonville—all feature charming downtown areas with galleries and museums. Nelsonville is home to Stuart's Opera House, a restored 19th century performing space that welcomes national recording artists. Visitors to the Hocking Hills Historical Society & Museum Complex in Logan can learn about the city's rich mining history, while Lancaster features the birthplace of legendary Civil War general William Tecumseh Sherman.
Water Sports for the Entire Group
Sportsmen from across the country flock to Lake Logan, considered one of the best bodies of water for bluegill, pike and saugeye fishing. Those not inclined to fish will find plenty of activities as well; Lake Logan and the nearby Hocking River welcome motorboats, kayaks and canoes for aquatic explorations. Various outfitters through the region can equip your group with the proper vessels and life jackets, while a 500-foot beach is available for a swim or suntan.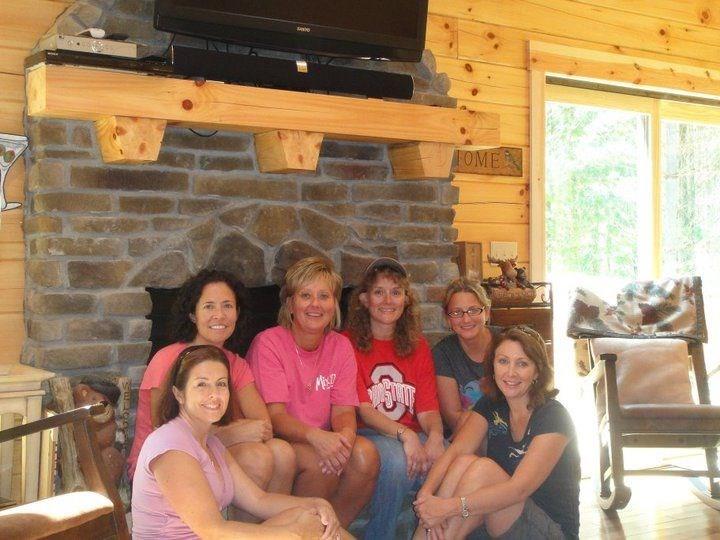 Lodging for All Tastes and Budgets
Whether you prefer cabins, campsites or RV parks, Hocking Hills has the facilities to keep your group comfortable. Large vacation lodges can accommodate groups of 14 to 40 and include private swimming pools, game rooms, media rooms, expansive decks, hot tubs and gourmet kitchens. More rustic cabins are ideal for smaller parties. For a more rustic vacation, several private sites and many public grounds in Hocking Hills State Park provide basic utilities and restrooms to accompany tent or RV camping.