Green is the new black: it's chic, popular and it looks darn good on anyone. More importantly, it's essential for our planet's health. When you're having a great time at your reunion, knowing you're doing your best to minimize the party's ecological impact will make it an extra-special experience.
With that said, you probably will not be able to incorporate every single one of our environmentally-aware tips. That's okay, do what you can. Next time, maybe you can add in one or two more.
We've split our tips into several categories. Some of them will apply to more than one category, so feel free to use them however you can.
How to Have a More Environmentally-Friendly Reunion
For your convenience, we've split our tips into subcategories. Some of them will apply to more than one category, so feel free to use them however you can.
Choosing a Destination
1: If possible, choose a destination that doesn't require a lot of travel time. The less time you spend in the car (and especially in an airplane), the better.
2: Look into ecotourism options. Ecotourism is a rather broad term; it can relate to environmentally-friendly adventure travel and to culturally-sensitive experiences. For a seriously green reunion, consider working with wildlife or environmental conservation groups during your stay.
3: When you get to your destination, be sparing with the thermostat. Don't over-heat or over-cool the premises. Giving everyone the gift of a personalized reunion sweatshirt or fan might make this option a little more palatable (See Tip 18).
While Traveling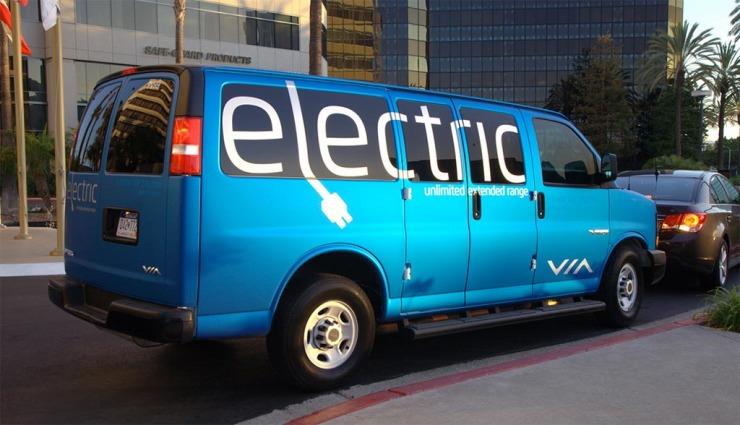 4: Consider carpooling. Ask smaller groups or families to rent a van and travel together. Try to fill every available seat, within reason.
5: Could you rent a hybrid or electric car? Use public transportation? Be creative with your A-to-B transportation during the reunion. If you are scheduling excursions from your main location, try to use as few vehicles as possible.
6: Realistically, you may have to take several cars, fly a long way or drive several hours to get to your reunion destination. If that's the case, consider buying a carbon offset for your trip. These are not necessarily expensive— they can run under six dollars. However, make sure you're getting your money's worth. (See Tip 19).
Food & Drink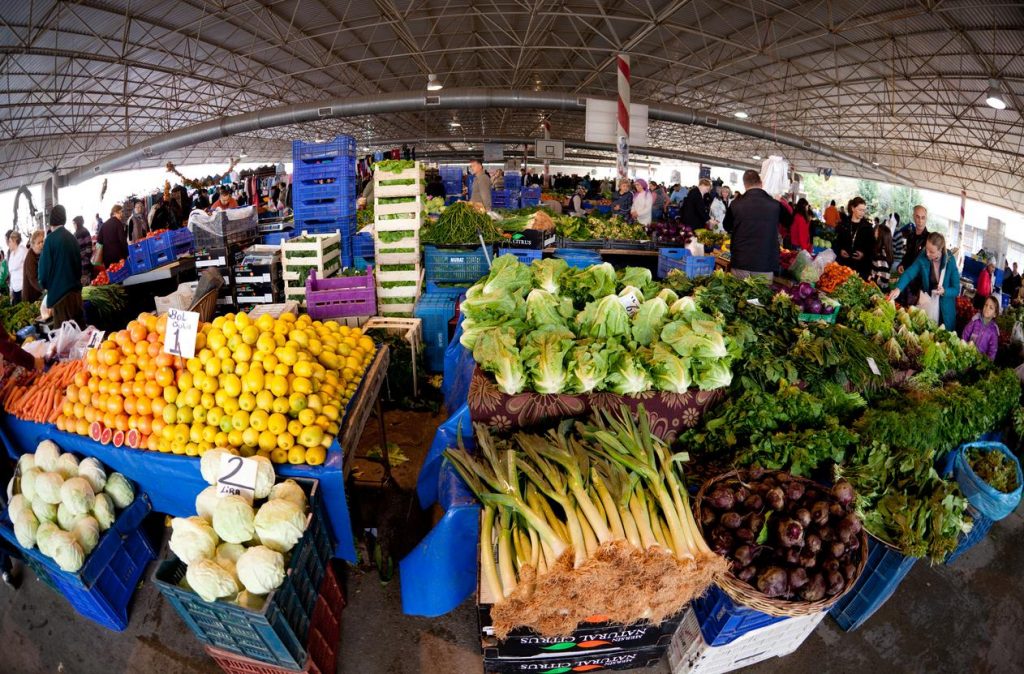 7: Where possible, buy local and organic food. Organic food, which uses no toxic pesticides, herbicides or other man-made chemicals, is kinder to the environment than conventionally grown meat, dairy and produce. And using local food, which doesn't have to be trucked in from the other side of the country, is another environmentally-friendly option.
8: Order your food sensibly. While no one wants to run out of food in the middle of the party, food waste is one of the biggest obstacles to an environmentally friendly reunion. Offer locally raised vegetables with homemade dip for a starter, and minimize waste on the main course by serving slightly smaller portions or by calculating the number of attendees as accurately as possible.
9: Try out a vegan or vegetarian menu. Meat is very resource-intensive to produce. Vegetables and grains, on the other hand, not so much. If you're hosting a multi-day event, try having at least one vegan or vegetarian meal. If you're having a one-day reunion, choose plenty of vegetable- centric dishes and just have one or two meats.
10: Admittedly, nobody really likes washing dishes for 150 people, but "reduce, reuse and recycle" is the name of the game. Perhaps you could have teams of guests help with tidying away the dishes. At the very least, choose biodegradable disposable flatware, plates and bowls.
11: Rather than stocking a full bar, consider having some organic beer and a signature cocktail. Offer homemade iced tea and lemonade from large containers instead of having lots of individual bottles. If this won't go over well with your group, remember that aluminum cans and glass bottles are easier to recycle than their plastic counterparts.
Activities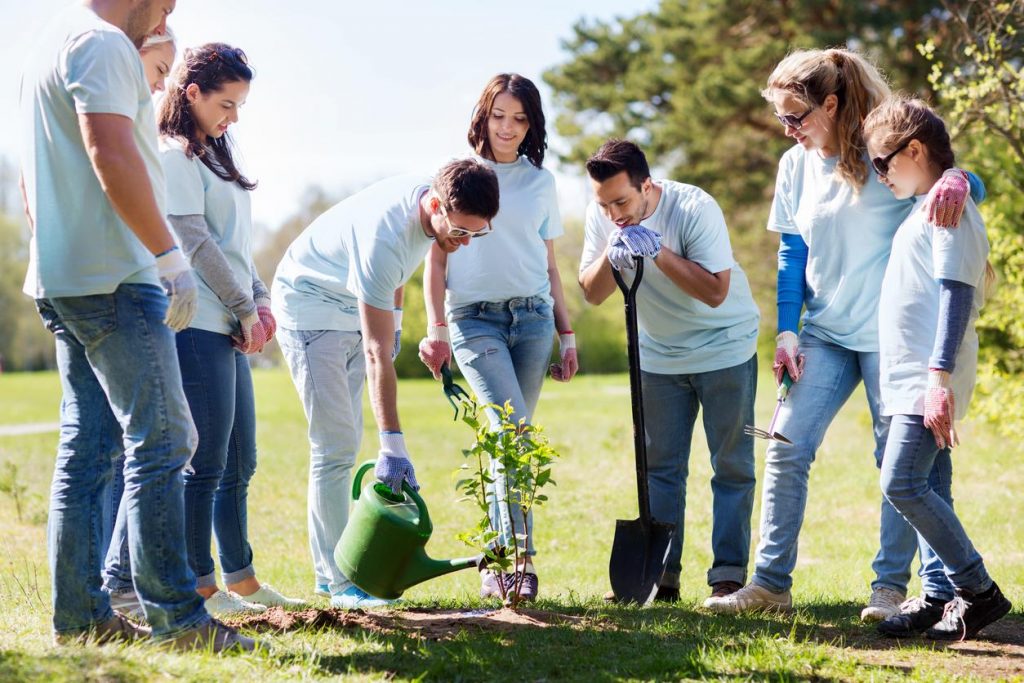 12: Shop the local farmers' market. This can be something of a treasure hunt, plus you can pick up some goodies for the next meal.
13: Make recycling a game. Divide the kids (or even the adults) into squads and have them search for recyclables. Whichever group comes up with the biggest haul gets a prize.
14: Hike, bike, canoe, kayak—just get out and enjoy nature—without a motor. This is one of the best things you can do for the environment and for yourself.
15: Visit a nearby farm or garden. Bonus points if it's an organic farm or community garden. Extra bonus points if you take a class, try something new or even volunteer an hour or so of your time.
16: Use part of your time for the greater good. Help clean up a beach or park, for example. Although this may sound like work, when you do it with your friends, it becomes fun. And it's a really great memory.
17: Plant a tree or make a group donation. This would be even more special if you did it in the name of the guest of honor or to commemorate some special milestone.
Souvenirs and Party Favors
18: Choose eco-friendly party favors. These can be reusable, like personalized metal water bottles or clothing (i.e. those warm reunion sweatshirts we mentioned earlier). They can be pampering, like beeswax candles and organic bath salts or essential oils. Or the gifts themselves can be green in every sense of the word: potted plants (check your state import regulations if you're bringing anything in from out-of-state) and local or heirloom seed packets.
Avoid 'Greenwashing'
19: If you choose to purchase carbon offsets, do so through a high-quality and reputable source. Otherwise, your dollars might not be doing all that much good. The sad truth is that some unscrupulous companies engage in "greenwashing"—making their venue, product or service seem to be a lot more environmentally friendly than it is. However, doing a little extra research will help you determine who really should get your business and donation.
20: If you're planning to stay at a "green" hotel or resort, don't just take their word for it. Look for the EPA Energy Star certification or the US Green Building Council's LEED certification. These are respected third-party credentials that verify the property's energy usage and adherence to green building principles.
Having an environmentally-friendly reunion doesn't mean forgoing the fun.  Adopting even a few of these tips can help you have a significantly lessened impact on the environment during your next get-together.