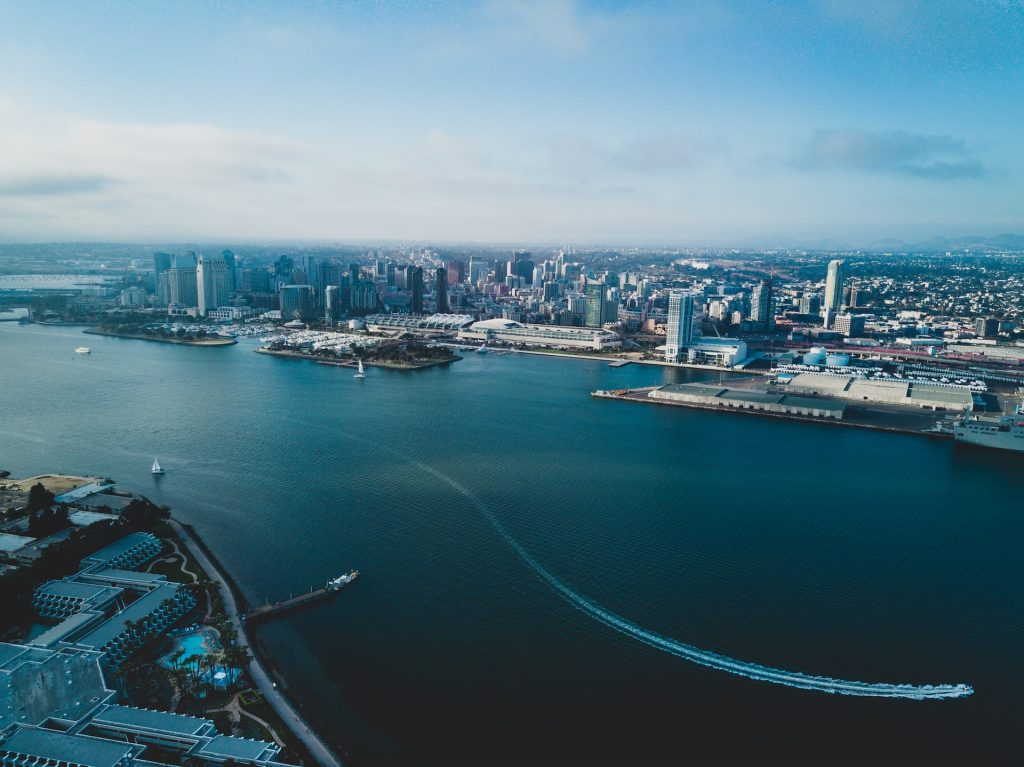 San Diego is an ideal destination for a family vacation. Besides the idyllic California weather, there are many spots to visit and activities to do. As one of the top family vacation destinations in the United States, San Diego is exceptionally kid-friendly. Here are the 10 best things to do with kids in San Diego where they can have fun and learn new things at the same time.
Parks & More
San Diego Zoo
For over a century, the San Diego Zoo has provided both entertainment and educational experiences to visitors. This world-class facility allows adults and kids to get familiar with varied species of the world's most beautiful and intriguing wildlife. Not only can you observe animals in their habitats, but the zoo also provides learning opportunities with wildlife presentations by their care specialists where kids can get a closer look at the animals and their behaviors.
Another popular activity at the San Diego Zoo is the 35-minute long guided double-decker bus tour that's free to all visitors. In addition to all this fun, the recently opened Wildlife Explorers Basecamp houses a collection of large interactive areas designed specifically for kids. With areas like the Reptile House, Invertebrate House, Rainforest, Marsh Meadows, Wild Woods, and Desert, the animals, and play areas provide immersive experiences and entertainment for kids.
Legoland California
Just 30 minutes north of San Diego lies another iconic attraction— Legoland California. Perfect for kids of all ages, and fun for adults too, the theme park has multiple Lego inspired rides and attractions, many of which have no height limitation.
In the Dino Dig area, kids can grab a brush or shovel and uncover fossils in the sand. Kids can also get their Legoland Driver's License at the Driving School, where they'll drive their own personal Lego vehicle around a track and there's even a Junior Driving School for the littles ones so they don't miss out!
Along with the theme park, there's also the 10-acre Legoland Water Park with play areas, waterslides, wave pools, a lazy river, and much more. As you soak up the sun and splash around, you can check out all the surrounding Lego sculptures.
Build-A-Raft River is fun for the whole family where as you float along, you're able to pick up bricks that may be floating by. For a faster-paced adventure, there's the Riptide Racers where the whole family can race down water slides together. Each portion of the park offers a different type of adventure for kids, with an unending supply of Lego themed fun.
Belmont Park
Opened in 1925, this iconic beachfront amusement park has become a staple in the San Diego community. You can shop, eat, enjoy rides, and have fun on the beach all in the same location. Along with rides like the Giant Dipper Roller Coaster, Octotron, and Overdrive Bumper Cars, kids will love all the other attractions. The large arcade houses over 70 games and activities for the entire family to play together including Belmont Lanes mini bowling and the e Escapology escape room.
Other fun activities at Belmont Park are laser tag, a climbing wall, zip lining, mini golf, and go karting. Added bonuses at Belmont Park are free admission and parking. Individual rides are chargeable and passes are available for unlimited rides and carnival games.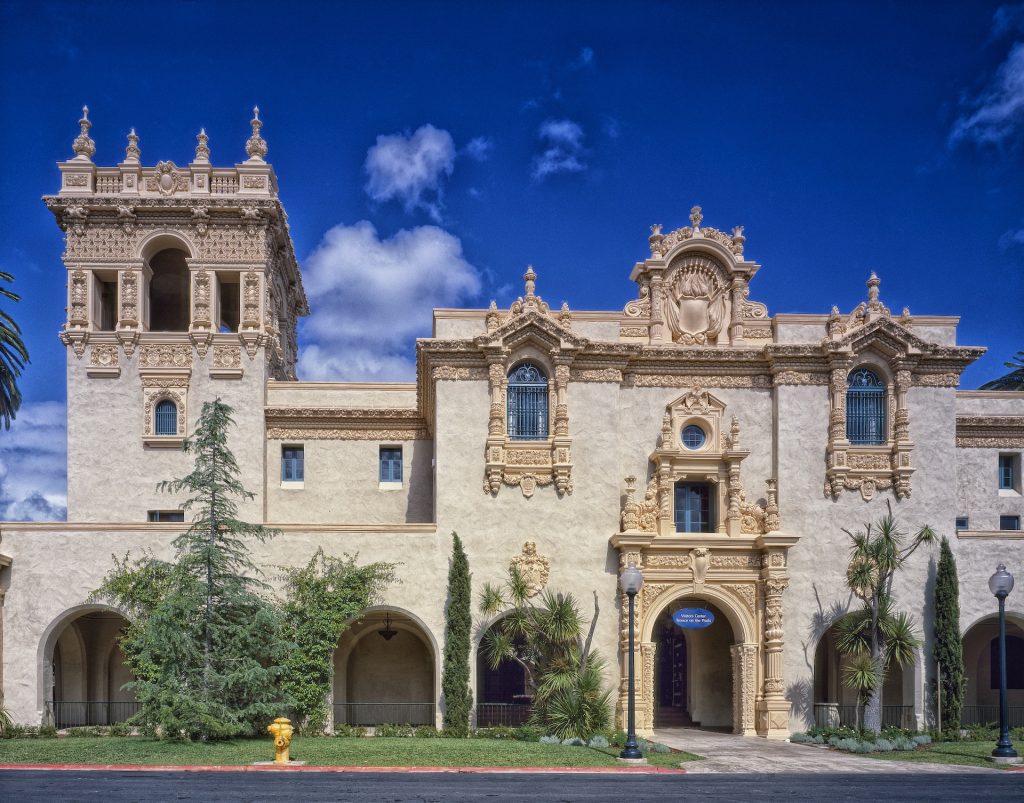 Balboa Park Carousel and Miniature Train
Right next door to the San Diego Zoo is a treasure trove of outdoor activities for kids of all ages. The Balboa Park Carousel and Miniature Train are perfect. activities to add to your day.
There's also the Pepper Grove Playground divided into two areas, one for all ages and one for smaller kids. There are swings, slides, and things to climb-—everything necessary to have fun while adults can relax on a shaded bench.
Museums
San Diego Model Railroad Museum
After a ride on the miniature train, you may want to visit the San Diego Model Railroad Museum. At 27,000 square feet, it is one of the largest model railroad museums in the world. As you walk around, you'll get to see scale models of the Southwest railroads and learn about the history of the trains. Kids will love the Toy Train Gallery where they can watch the journey of trains through the "Choo Choo cam".
San Diego Natural History Museum
If you want to get up close and personal with some dinosaurs, look no further than the San Diego Natural History Museum. Life-sized models of the famous prehistoric beasts live in the Fossil Mysteries Exhibit along with many other creatures, and locally discovered fossil displays!
Stop by the Living Lab where the museum cares for an assortment of creepy crawly creatures like lizards and tarantulas. For kids up to age five, there is "The Backyard," a new interactive space where they can explore and play. This museum also has other interactive areas in various exhibits where kids are able to draw or play games. For a bit of relaxing fun, the museum also shows various interesting movies and presentations in the Subaru Giant Screen Experience.
Fleet Science Center
Just down the street from the San Diego Natural History Museum is the Fleet Science Center. Here, kids can build their own inventions and conduct experiments. A very hands-on experience, everyone is encouraged to interact with their surroundings and curiosity is encouraged!
"Kid City" features a Ball wall and a miniature city where smaller children can learn and play too (there's also a special infant area). Other interesting exhibits are a series of optical illusions.
San Diego Air & Space Museum
Another exciting location for families to visit is the San Diego Air & Space Museum. Here, you can see all kinds of planes and learn how aviation has changed over the years. The Kid's Aviation Hangar houses activities like coloring and magnetic toys for smaller kids, and a flight simulator experience in a wind tunnel for older children.
For the full flight experience, visit the Full Motion Flight Simulator where you'll do loops and dives in a realistic plane setting. For an interstellar experience, be sure to visit the Space Shuttle Simulator. The Flight Path Grill is the perfect place to have lunch and relax during your visit.
Comic-Con Museum
This new Comic-Con Museum in Balboa Park is one of a kind. This pop-culture paradise allows visitors to immerse themselves in the worlds of their favorite characters and superheroes. Kids will love seeing all of the costumes and character artifacts along with movie props, and more.
You'll learn about the work that goes into creating a superhero and what it takes to bring them to life. The newest original exhibit, Spider Man: Beyond Amazing, chronicles the evolution of Spider Man from 1962 with never-before-seen comic artwork. Stop at the Marvel gift shop for exclusive merchandise and souvenirs to take home.
Beaches
La Jolla Shores
A perfect beach holiday destination for bodyboarding and swimming, La Jolla Shores have lifeguards on duty all day to maximize your safety. Kayaking lessons are also available for families at the beach. Ideally located next to a stretch of shops and restaurants, La Jolla Shores is a great place to spend the day!.
Mission Beach
Mission Beach offers a host of fun activities for the whole family. Be sure to visit the boardwalk and follow the path that goes along the entirety of the beach. Along with all of the fun in the water, this beach also houses multiple playgrounds for kids of all ages. Families can play beach volleyball and other games on the sand.Belmont Park is located a short walk away where you can enjoy a nice family meal.
Moonlight State Beach
Located in Encinitas, about half an hour outside of San Diego, Moonlight State Beach is perfect for family activities. The wide, sandy beach is great for building sandcastles and boogie boarding. There are recreational equipment rentals available here for bikes and other beach activities. The beach also has a snack bar and picnic tables.