Glorious sunshine, abundance of family-friendly beaches and theme parks, and a variety of activities. If these aren't convincing reasons to plan your next holiday in Florida, here are 10 more reasons whey Florida family vacations are a must-do this year.
Oleta River State Park
If you're looking for family fun without breaking the bank, spend a day at Oleta River State Park. Just a 30-minute drive from Downtown Miami, the park spans 1,000 acres for the family to explore where you can enjoy activities like mountain biking, kayaking, fishing, and swimming. Equipment can be rented from the Oleta River Outdoor Center so all you have to do is pack a picnic basket and get ready to spend an uninterrupted day with the family here.
Fort Zachary Taylor State Park
Fort Zachary Taylor State Park is a must-visit in the Florida Keys. With something for every kind of traveler and group—especially families, sign your tribe up for a narrated tour to learn more about the fort's history and architecture. While here, you'll have a fun strip of beach to explore at the Fort Zachary Taylor Beach. Rent snorkeling gear at Chickee Hut Beach Rentals so all of you can catch a glimpse of the amazing marine life thriving in the Florida Keys!
Key West Dog Beach
Why should only humans have all the fun on a family holiday? Show some TLC to your doggo and head to Key West Dog Beach to enjoy the soft sand, cool waters, and Florida sun. After a sporty day at the beach, everyone will need food and drinks to recharge, so head to Louie's Backyard for a meal with an ocean view. Don't forget to ask about menu options for your furry companion too!
Explore Florida's West Coast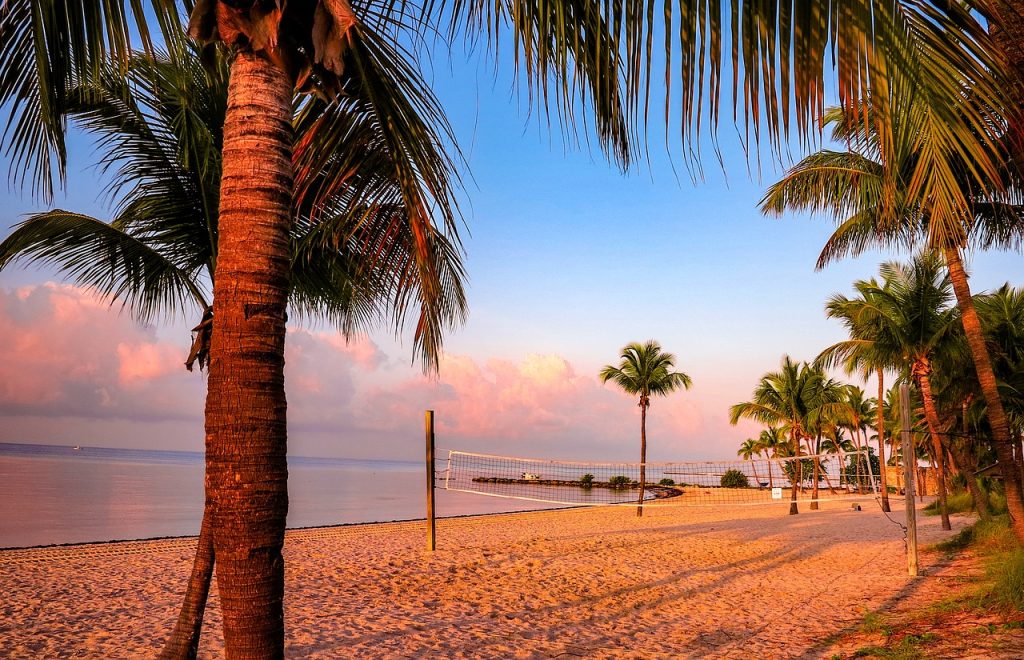 While Florida's golden East Coast gets a lot of attention, there's a whole other side (literally!) that's worthwhile exploring. On Florida's West Coast, you can rent a pontoon from a friendly boat owner and go boating around Marco Island with the family. Naples is a favorite Old Florida destination with picturesque white sand beaches. Here, you'll want to go shopping in the historic downtown area with quirky boutiques, numerous art galleries, and acclaimed restaurants.
The Magic City Experience
Miami, also known as the Magic City, is recognized around the world for its art scene, vibrant people, waterfront parks, and beaches. Put it on your must-visit list: Bayfront Park, the Perez Art Museum, and Lincoln Road. If you're looking to escape humidity but stay within city limits, check out the historic Venetian Pool located in Coral Gables. Of course, you are always welcome at South Beach. Need more convincing? Here are a few more reasons to visit Miami.
Visit the Miami Seaquarium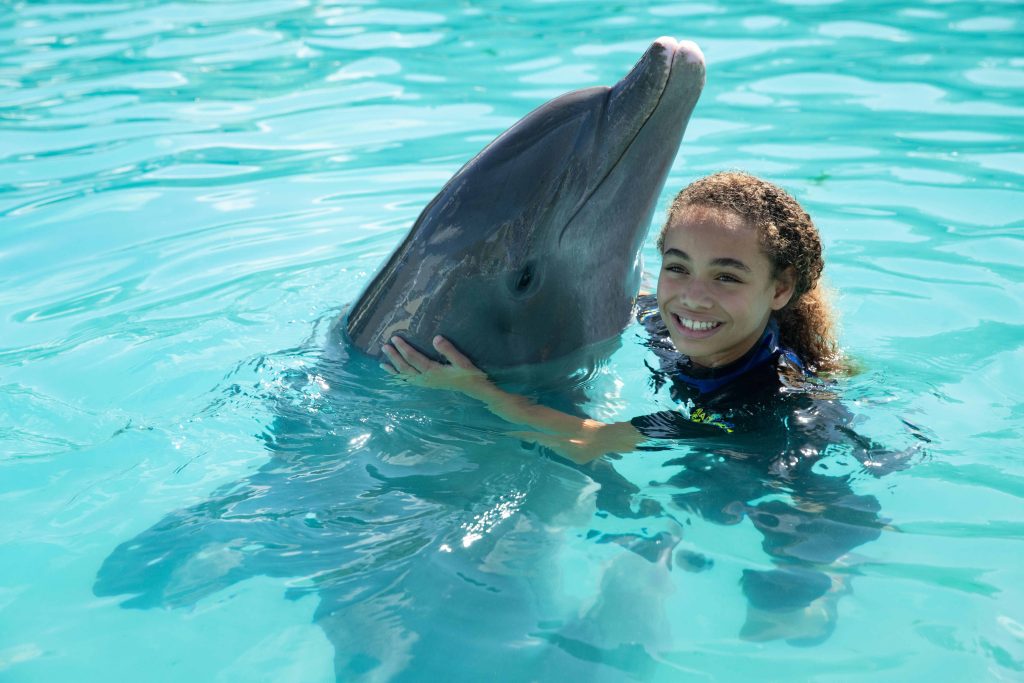 The Miami Seaquarium is fun for the whole family. Here you'll have a variety of educational, interactive, and family-bonding experiences. General admission will give you access to marine-life exhibits and shows, and 38 acres of the Miami skyline. For a deeper dive, you can purchase tickets to swim with dolphins or seals, and meet a few friendly penguins. There's also an incredible underwater walking experience for everyone to try.
Venice of America (Fort Lauderdale, Fl)
A 24-mile span of world-class hotels, waterfront restaurants, and pristine beaches are ready to welcome you and your family to Fort Lauderdale. Known as the Venice of America, Fort Lauderdale's Intracoastal Waterway is a winding hub of long canals with plenty to explore. The Jungle Queen Riverboat is a wonderful experience for those visiting Fort Lauderdale for the first time. After your water tour make sure to walk down Las Olas Boulevard, where you'll find ice cream parlors, live music, and fun characters in costume. Not to mention, this area offers some of the best waterfront dining experiences.
Peanut Island
Peanut Island is a lesser-known destination that's a ferry ride away from the more famous Palm Beach. While it'll cost you nothing to enter the public island, there is a fee for the ferry. The lush greenery, palm trees, and clear waters will make you want to explore all 80 acres of this idyllic paradise. Kids and adults alike will have a lot to distract themselves by including swimming, snorkeling and watersports.
Explore Our Nation's Oldest City
St. Augustine, located on the Northeastern coast, is a charming old town, perfect for families looking to make special memories. On foot, you are encouraged to explore significant landmarks including the Castillo de San Marcos, Lightner Museum, as well as the greater Colonial Quarter. With nearly five centuries of history, there's no shortage of landmarks to see including the Fountain of Youth.
Airboat Through the Everglades
The Everglades is kind of like the Amazon Forest but in North America. Regarded as an international treasure by some in the ecological preservation sector, a tour around the Everglades present a perfect opportunity for families to be educated about the crucial fauna and flora that thrives here, and—how we thrive because of them. While here, you can enjoy activities such as bird watching, canoeing, or biking. There are also guided tours open to the public such as the Shark Valley Tram Tours. Authorized airboat businesses with the Everglades National Park are Coopertown Airboats, Everglades Safari Park, and Gator Park.
See more on family destinations and expert advice on planning reunions here,
Written by: Gabriela B. dos Santos