Things to Do in Lake George, New York for Your Summer Reunion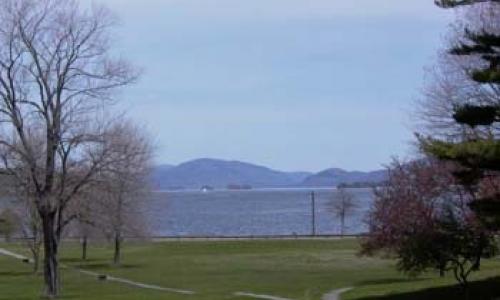 With a variety of things to do both in and out of the water, Lake George is the perfect spot for families to gather
Long ago, the Lake George region in upstate New York was a battleground. Here, the Battle of Lake George, which was a battle of the French and Indian War, was fought. Before the British gained control of this region and renamed it after the king of Great Britain, the lake was a part of French territory.
Today, hot summer days spent near the water have turned this region into an All-American getaway. Besides being a historical site, if Lake George sounds familiar to you, that's because groups have been visiting this destination to vacation for generations. Whether you're only now hearing of it or you plan to make a trip because you fell in love with the mountainous landscape of Adirondack, New York, Lake George is a must-visit destination this summer.
Adirondack Ranch Horseback Riding Adventures
Experience the Adirondacks on horseback with Adirondack Ranch Horseback Riding Adventures. At the ranch, families can enjoy guided trail rides through the southern Adirondacks on horseback. The trips are custom tailored for each person, offering rides to lunch or dinner, girls getaways, overnight camping and family reunions.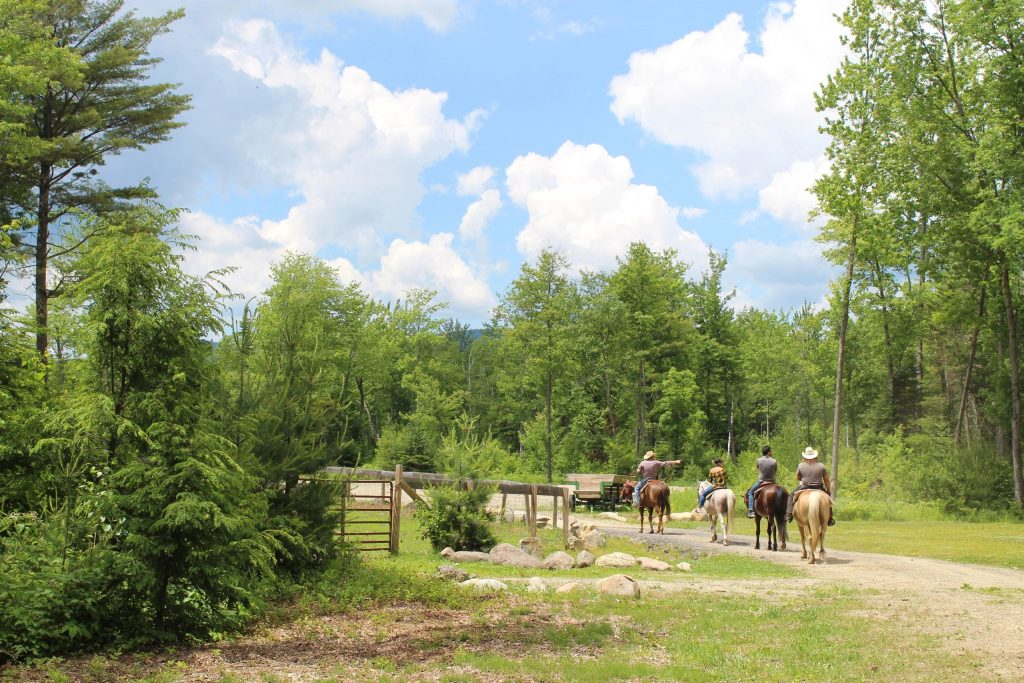 Cruising on the Lake
Besides being a perfect date night for couples, boat cruises on Lake George are a must-do activity.
With 32 miles of historic waters to explore, you and your family can enjoy the beautiful views of the Adirondack Mountains and see stately homes along the water's edge. Book your tour on one of a variety of ships that offer charter boats led by experienced captains; island boat tours that enable your family to go swimming, cliff jumping, snorkeling and tubing; and private boat tours that offer cliff jumping, nature and wildlife viewing, bass fishing and more.
Lake George Beach
This public beach is located in Lake George village. For a low entry fee, visitors can lounge in the sun all day. This site is perfect for swimming as lifeguards are posted ensuring the safety of all beachgoers. Plan your next picnic here as this site has picnic tables for beachgoers to enjoy. Families can also swim in one of the cleanest and most beautiful lakes in the country.
Lookout Bar & Grill
Located on Beach Road in Lake George Village, this American restaurant has one of the most beautiful sights in the region. Feast your eyes on the mountainous landscape and the ripples of serene waters of Lake George while also feasting on delicious food. Lookout is renowned for its casual dining atmosphere, featuring a menu filled with appetizers, soups, salads, sandwiches and its famous 1755 Burger. You can also enjoy a signature cocktail, glass of wine or cold craft brew.
The Boathouse Restaurant
Te Boathouse Restaurant is a waterfront restaurant which offers visitors an exquisite dining experience and a wonderful view of Lake George. This restaurant was once an actual boathouse, built in 1876, and a popular stop in the town of Adirondack. Enjoy sizzling angus burgers and steaks, or fresh seafood, while overlooking this majestic body of water.
Usher Park
Relax on the beach only minutes from Lake George Village at Usher Park. The park is home to a variety of facilities your group will utilize including two pavilions, picnic tables, playground equipment, a tennis court and a basketball court. And of course, Usher Park features an intimate beach and a covered picnic area which makes it an ideal place to hold a family reunion.
West Mountain
Located in Queensbury, New York, West Mountain offers skiing, tubing, rentals and ski tuning. Summertime is the right time at West Mountain as your family can share an adventure at West Mountain's new five-acre Aerial Treetop Adventure Park, which offers six high ropes courses for different ability levels. The park is situated at the peak of West Mountain and is nestled among the treetop canopy. Those seeking a more peaceful outing can enjoy a mountaintop picnic with incredible views. West Mountain's popular Mountaintop Picnic packages include a scenic chair ride to the top complete with a picnic lunch packaged perfectly in a picnic basket. Families can also hike on the mountain's mixed-use trails. New in Summer 2021 are a wine (or beer) and charcuterie picnic package for adults 21 and older.
---
By Gabriela Bittencourt